Staff Members
Meet the team and find out who you need to talk to about what! We're here to help.
My responsibilities cover many areas such as: implementation of the strategic plan set by the board of directors, resource development, team coordination, providing senior direction for research, marketing, and product development activities. I also manage Saskatoon's Destination Marketing Program, and am the corporate liaison with the Saskatoon Hotel's Association, the City of Saskatoon, Tourism Saskatchewan, the Tourism Industry Association of Canada and Destination Canada.

I assist new events, festivals and attractions with market intelligence and incubation funding to animate and enhance Saskatoon as a major destination for visitors. I liaise with local, provincial and federal governments to advocate on behalf of tourism operators and our DMO to show tourism's impact on the Saskatoon economy.
I manage the financial programs for Tourism Saskatoon.
I am responsible for leading efforts to promote Saskatoon as a business, sport and cultural event destination. This includes strategic planning, marketing, promotions, and sponsorship both locally and on a national level. I lead the National Strategic Advisory Committee, manage an External Advisory Committee of industry professionals, and am a member of the Saskatoon Women's Network.
I work with local, national and international media to promote tourism in Saskatoon. My team works with our industry partners to create opportunities for travel media to write about Saskatoon, highlighting our city on an international stage.
I help visitors and residents connect with authentic Saskatoon experiences and act as the first point of contact for our tourism membership. In addition to facilitating member communications and events, I provide counseling and front-line assistance to anyone seeking information about accommodations, events and attractions in the Greater Saskatoon area.
I promote Saskatoon as a destination of choice to both domestic and international visitors. I work closely with tour operators and travel agents, along with local experience providers to ensure a unique and authentic experience when visiting Saskatoon. I am interested in bringing diversity, inclusion, and sustainability into the tourism industry and beyond.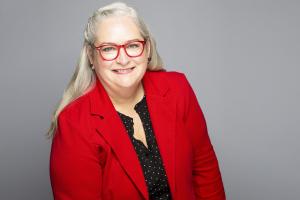 Nancy Bradshaw
Business Development Specialist - Ottawa
I am responsible for promoting Saskatoon as a national convention and event destination. I focus on generating new opportunities and sustaining the loyalty of our repeat clientele while building strong local support for your conference in Saskatoon. There is constant collaboration with our Saskatoon partners as we work to make your time here an enjoyable success.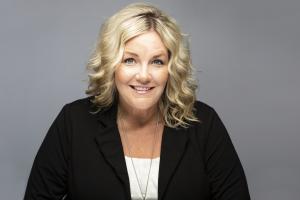 Shannon Davies
Business Development Coordinator & Executive Assistant
As the Business Development Coordinator, I provide assistance to the business development team and promote Saskatoon as a great destination to host convention events. I support local leaders, meeting planners and our Saskatoon partners on everything from venues, entertainment, site visits and convention services.
As the Destination Innovation Specialist, I am part of a team that drives innovation in the tourism industry. Working with our tourism partners, I help create new and exciting experiences for visitors to Saskatoon. From start to finish, I work to create meaningful experiences, showcasing Saskatoon's many unique traits and diverse cultures.
I work with local, provincial, and national sport organizations to identify and host sport events in Saskatoon. In addition to my work at Tourism Saskatoon, I am the Vice-Chair of Sport Tourism Canada's Board of Directors and the Administrative Officer of the Friends of the Bowl Foundation, an organization that works to provide funding for upgrades to the Gordie Howe Sports Complex in Saskatoon.
I assist in promoting Saskatoon worldwide and strengthen relationships with the local community to show that Saskatoon is a great place to host international business events. I support the local leaders, meeting planners, and conveners on everything from venues, to entertainment, to pre- and post tours. I am here to help!