Staff Members
Meet the team and find out who you need to talk to about what! We're here to help.
My responsibilities cover many areas such as: implementation of the strategic plan set by the board of directors, resource development, team coordination, providing senior direction for research, marketing, and product development activities. I also manage Saskatoon's Destination Marketing Program, and am the corporate liaison with the Saskatoon Hotel's Association, the City of Saskatoon, Tourism Saskatchewan, the Tourism Industry Association of Canada and Destination Canada.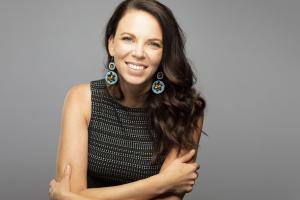 Stephanie Clovechok
Vice President & Director of Destination Innovation
I assist new events, festivals and attractions with market intelligence and incubation funding to animate and enhance Saskatoon as a major destination for visitors. I liaise with local, provincial and federal governments to advocate on behalf of tourism operators and our DMO to show tourism's impact to the Saskatoon economy.
I manage the financial programs for Tourism Saskatoon.
Trevor Broughton
Director of Leisure Marketing & Member Engagement
I am responsible for the marketing and promotion of Saskatoon as a leisure destination to independent and group travellers by coordinating all marketing campaigns, media buying, and visitor services initiatives. I also develop and manage Tourism Saskatoon's key publications, collateral materials, and website development.
I am responsible for leading efforts to promote Saskatoon as a national convention and cultural event destination. This includes strategic planning, marketing, promotions, and sponsorship both locally and on a national level. I lead the National Strategic Advisory Committee, manage an External Advisory Committee of industry professionals, and am a member of the Saskatoon Women's Network.
I am responsible for promoting and securing international convention business for Saskatoon, and to strengthen relationships within the local community. I also manage the development of marketing and collateral materials for the international department and continue to look for new ways to create homegrown conferences and tradeshows.
I work with local, national and international media to promote tourism in Saskatoon. My team works with our industry partners to create opportunities for travel media to write about Saskatoon, highlighting our city on an international stage.
I am Tourism Saskatoon's content curator/creator and brand backer. I like alliterations a lot. I bring our voice to the forefront and ensure all mediums and departments are consistently using that voice.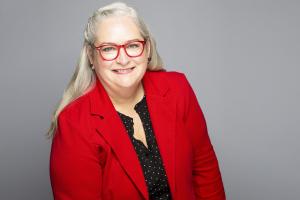 Nancy Bradshaw
Business Development Manager - Ottawa
I am responsible for promoting Saskatoon as a national convention and event destination. I focus on generating new opportunities and sustaining the loyalty of our repeat clientele while building strong local support for your conference in Saskatoon. There is constant collaboration with our Saskatoon partners as we work to make your time here an enjoyable success.
As the National Convention Sales Coordinator, I provide assistance to the National Conventions Team and promote Saskatoon as a great destination to host national conventions. I support local leaders, meeting planners and our Saskatoon partners on everything from venues, entertainment, site visits and convention services.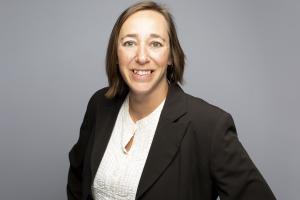 Paula Lichtenwald
Digital Marketing Specialist & Executive Administrator
I support the web and digital marketing strategies of Tourism Saskatoon through the management of the website, CRM and associated platforms. I monitor and compile SEO, SEM and marketing data to optimize overall digital performance. I work in conjunction with the CEO for all functions of the board of directors and stakeholders.
As Social Media Coordinator I am responsible for promoting Saskatoon to a wide audience using our social media channels. As a member of the communications and media team I assist in creating opportunities for travel media to write about Saskatoon - showcasing it's many unique traits and diverse culture and engage with local media to benefit Tourism Saskatoon.
I work with local, provincial, and national sport organizations to identify and bid on sport events for Saskatoon. I am currently serve on the Canadian Sport Tourism Alliance's Board of Directors as Treasurer, and with the Friends of the Bowl Foundation as Administrative Officer.
I assist in promoting Saskatoon worldwide and strengthen relationships with the local community to show that Saskatoon is a great place to host international conventions. I support the local leaders, meeting planners, and conveners on everything from venues, to entertainment, to pre- and post tours. I am here to help!