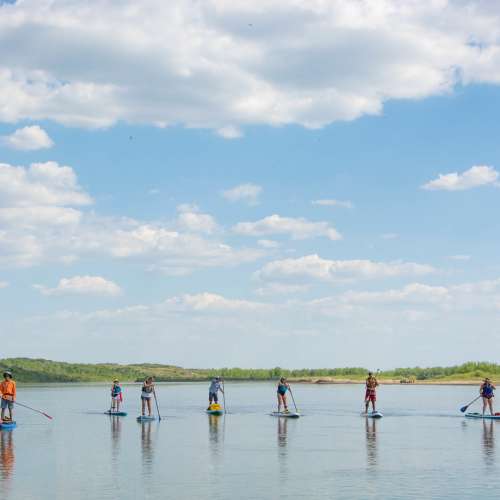 Saskatoon is an active city. The Meewasin Valley Trails and The Great Trail run along our riverbanks, the South Saskatchewan River is popular for paddling, and the bike trails here would delight any
Read More
As of Tuesday, March 16th, 2020 Tourism Saskatoon's visitor centre and office will be closed. It will remain closed until our provincial health authorities deem it safe for employees and travelers.  
In Saskatoon, we're friendly, resilient, and collaborative. As true as this is in the good moments, it's even more evident in the uncertain moments. We're a city that takes care of one another, is proud to shop local, and loves to share our stories. 

This current period of uncertainty will pass. When the dust settles, we encourage you to get reacquainted with the city that you love. Support local, immerse yourself in Saskatoon experiences, and rediscover what you thought you already knew. Now is time for us to take care of ourselves and each other so that together when the time is right, we will be ready to find our own moments in Saskatoon. 

Please stay connected with us as we bring you daily stories, videos, and great moments from our community at large.  
For information about 2019 Novel Coronavirus from the Province of Saskatchewan, please click here.