Hey country music lovers! Sask Country Showcase is coming back to Saskatoon on November 21st and we want you to be prepared as possible. We came up with the perfect plan for a Sask Country Showcase Saskatooning adventure.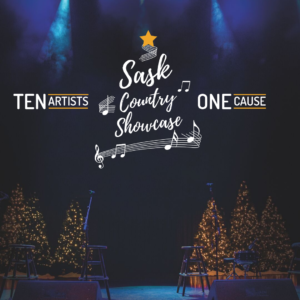 First, a little about Sask Country Showcase. Sask Country Showcase is the official fundraiser for the Crisis Nursery. Focused on showcasing songwriters and contemporary chart toppers with Saskatchewan roots, the Sask Country Showcase gives all of its proceeds to The Saskatoon Society for the Protection of Children (SSPC). A night out for an important cause.
Stay
Directly across the street from TCU Place is the Holiday Inn Downtown. They are offering a "Show and Stay" Package that includes a one (1) night stay in a king bed guest room or a two queen bedded guest room, complimentary access to the above-ground, heated parking garage ($15.00 CDN value), and two (2) complimentary tickets to the Sask Country Showcase performance on November 21st, 2019 at TCU Place ($98.00 value) for only $150! What an insane deal!
Other  Great Options:
Delta Hotels by Marriott Saskatoon Downtown
Eat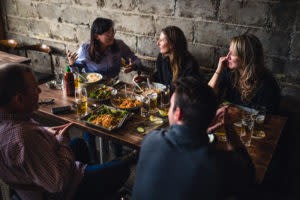 TCU Place is located in downtown Saskatoon just outside the eclectic neighbourhood of Riversdale so there are many options!
Head to Odd Couple for a delicious lunch! Odd Couple recreates Canadian-Asian favourites in a fun and thoughtful way. Hot Tip: Make sure to get the vegan spring rolls, you do not have to be a vegan to enjoy them!
Carb load before an evening of music and fun at Taverna. Established in 1969, Taverna is one of downtown Saskatoon's oldest restaurants, and it has been around this long for a reason. It you love Italian food make sure to check it out.
The morning after Sask Country Showcase treat yourself to Breakfast at Drift Sidewalk Café. The Dirty Chai Latte is so good it will wake you up even if you attend the afterparty!
Drink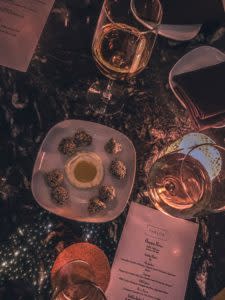 If you want to get a good buzz on before the show we have a couple of great suggestions for you.
If you're in the mood for cocktails check out Saskatoon's newest speakeasy Parlor. Located on 2nd Ave, Parlor has no signage except a blue neon cat light located in the second-floor window of a baby blue building where you'll also find St. Tropez. If the blue cat light is on, Parlor is open for business.
If you're more into the beer we recommend you check out Cohen's Beer Republic. Located on the corner of Idywyld and 20th Street Cohen's Beer Republic has 22 beers on tap, many of them local, and is always a good time!
Play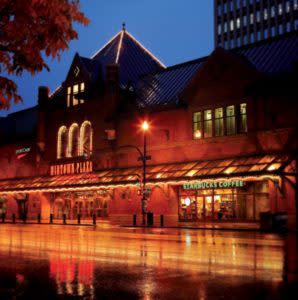 If you are arriving to town before the showcase get some shopping in! TCU Place is located next to Saskatoon's largest shopping mall the Midtown. It is the perfect place to get a new outfit for a night of music or start your Christmas shopping. It is newly renovated and looking oh, so good.
There are also some amazing places in Saskatoon to play like a kid! Some of our favourites are Clip N' Climb, Apex Trampoline Park, and Breakout Escape Rooms.
That's a lot of Saskatooning to fit into 24 hours. Better stay the weekend!