One of my favorite ways to explore the heritage of the land that the city of Saskatoon now encompasses is to spend a day at Wanuskewin in the winter. Many people visit Wanuskesin in the spring, summer, and fall, but there are plenty of indoor and outdoor offerings available at the site in the winter season too! Read on for three fun things to do at Wanuskewin this season.
Once you're done exploring Wanuskesin, check out some other fun winter activities to explore in and around the city of Saskatoon.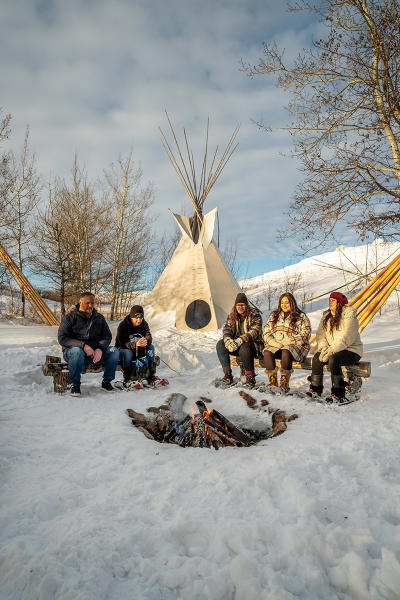 Activity #1 Free Snowshoe Rentals
Have you ever tried snowshoeing? Wanuskewin offers free snowshoe rentals included in your price of daily admission to the site (adults $14.00, seniors $10.00, students $10.00, and children $8.00). All sizes are available and there is no need to book ahead. Simply show up and access their outdoor networks of over 7 km of trails. Most trails are fairly flat and accessible making them a great spot to practice your snowshoe skills.
Note: trails require 6 inches of snow before they can be accessed with snowshoes. If your main reason for visiting is to snowshoe, call ahead to check on the trail conditions prior to heading to the site.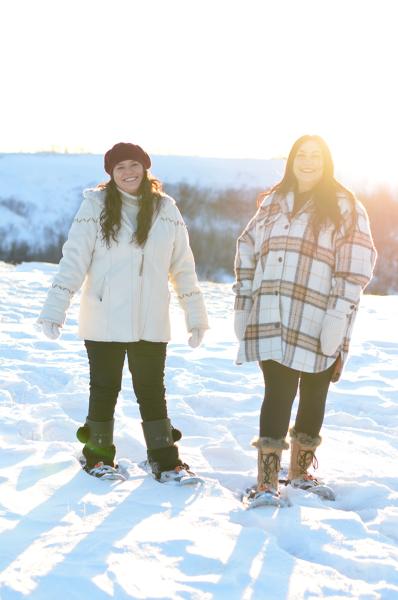 Activity #2 Outdoor Guided Walk
Weekend drop-in cultural programming is offered in winter (weather dependent) and includes trail walks to the bison lookout platform or around the surrounding valley. For an added bit of adventure, the walks can also be done on snowshoes!
Fun fact: the park's herd of Plains Bison are descendants from the Yellowstone and Pablo Allard herd that nearly went extinct in the 1870s.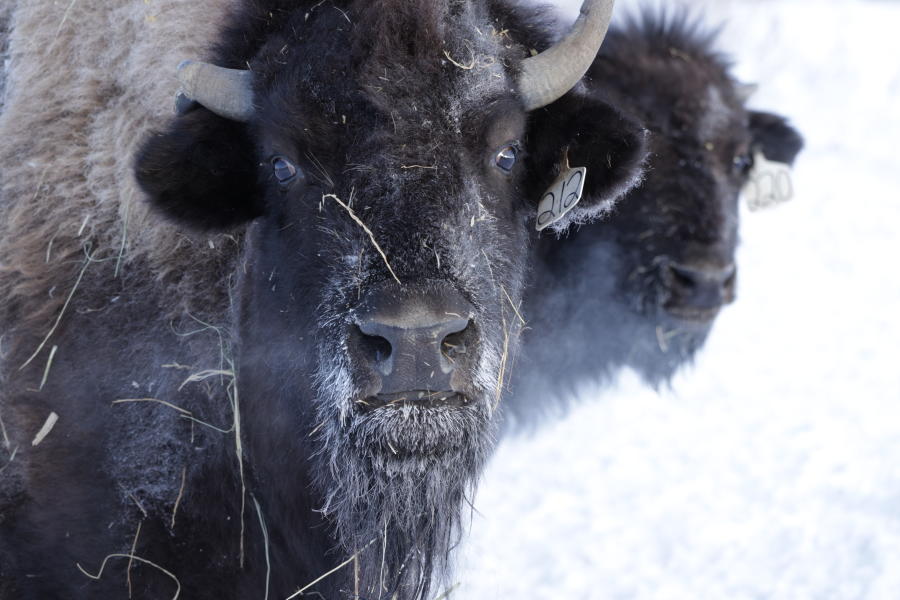 Activity #3 Explore the Exhibits and Art Galleries
The brand new exhibit hall and indoor art galleries offer a fascinating glimpse into the Nations who have gathered at the site for over 6400 years. Take one of the drop-in weekend guided tours or explore at your own pace. Interpretive programming also includes fireside storytelling, dance or music interpretations, and specialty workshops. Don't leave without sampling the menu at the on-site restaurant.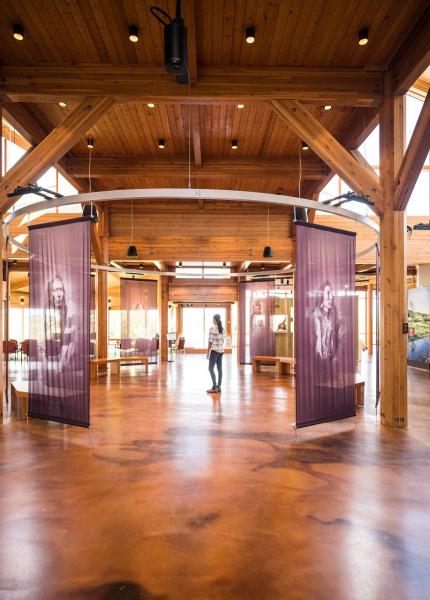 Insider Tip: Nutrien Kôna Winter Festival at Wanuskewin
This family-friendly one-day event takes place on February 18th and offers many indoor and outdoor activities that celebrate Indigenous Culture and Traditions.