Saskatoonians always take full advantage of the summer season, so I have rounded up some of my favorite family-friendly summer activities in Saskatoon! Whether you get active on a tennis court or walking trail, admire architecture, or browse fresh crop harvests here are a few of my favorite free things to do in Saskatoon.
Play a Game of Tennis or Pickleball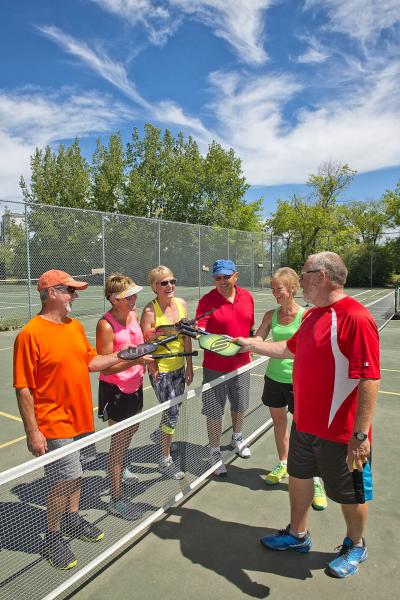 Photo Credit: City of Saskatoon
Check out one of the many City of Saskatoon Tennis and Pickleball Courts scattered throughout the city. The courts are asphalt with a painted base and are free to the public. Find them at 12 locations across the city open through to September.
By the numbers: Saskatoon has 38 outdoor tennis courts and 24 pickleball courts!
Explore the Meewasin Valley Trail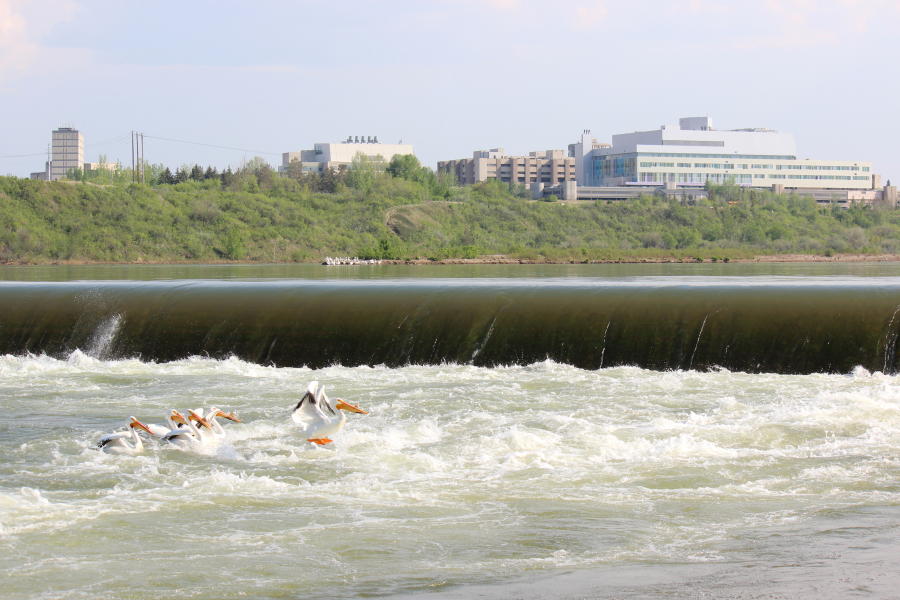 Photo Credit: Kelly Pankratz
Always a favorite in the mix of summer activities in Saskatoon, the Meewasin Trail system extends on both sides of the river and connects with some of Saskatoon's parks and bridges. Some favorite stops along the way include Meewasin's River Landing Water Spray Feature  (where you can learn about the geography and hydrology of the Saskatchewan River Basin) and Victoria Park in Riversdale.
Birdwatch: Spot the American White Pelicans gathering at the weir from April through October.
Explore Architecture at the University of Saskatchewan Campus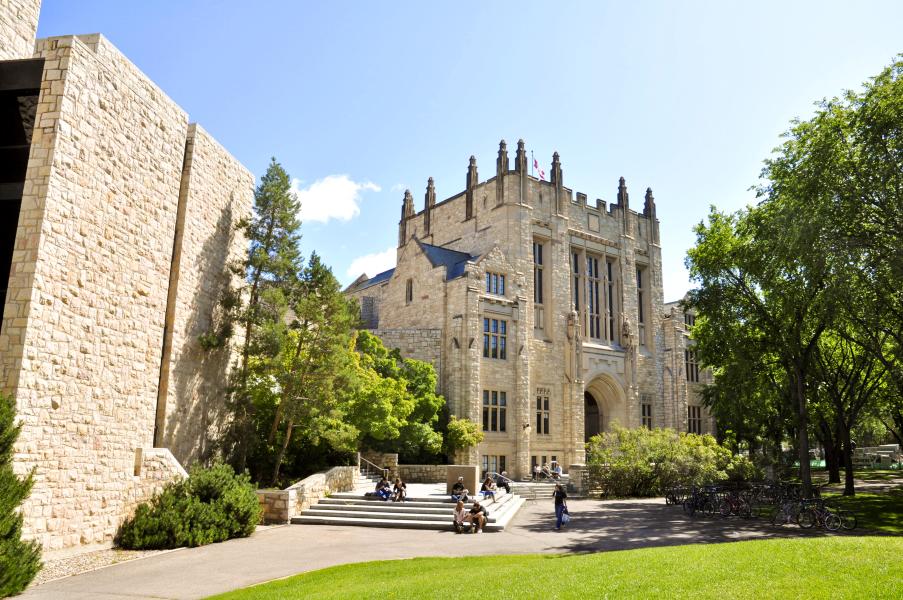 Photo Credit: University of Saskatchewan
If you're looking for summer activities in Saskatoon for architecture buffs, did you know that some of the buildings on the University of Saskatchewan Campus date back to the 1910s? Spot Collegiate Gothic-style buildings like the College Building (now the Peter MacKinnon Building) and the Thorvaldson building tucked in with Modernist buildings like the Murray Building. Newer architectural styles are also present on campus so spend a few hours walking around to admire them all.
Insider tip: See if you can find the Tyrannosaurus Rex skeleton replica in the Geology Building.
Connect with Local Producers at the Saskatoon Farmers' Market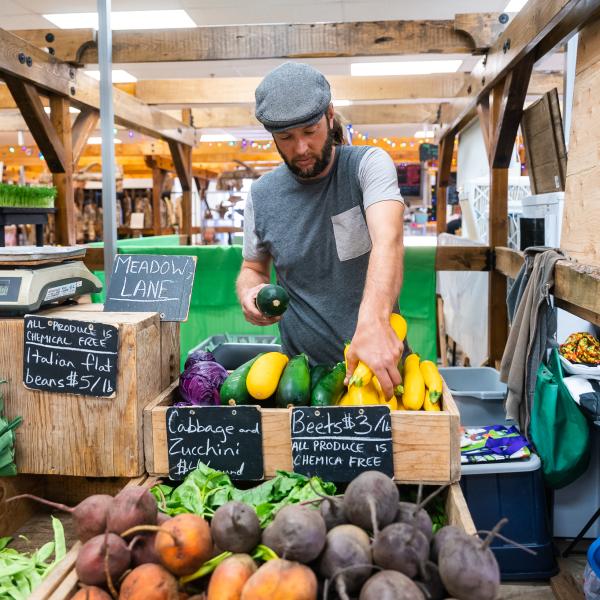 Photo Credit: Tyler Babiy, T Squared Social
Talk to local farmers and browse the plentiful harvests at the Saskatoon Farmers' Market. Always fun for people-watching, strolling, or chatting with your fellow Saskatoonians. A must on your list of family-friendly summer activities in Saskatoon. Check their Facebook or Instagram posts on Friday nights for an updated vendors list.
Did you know: The Saskatoon Farmers' Market has operated since 1975!
Heading into Fall: Nutrien Fireworks Festival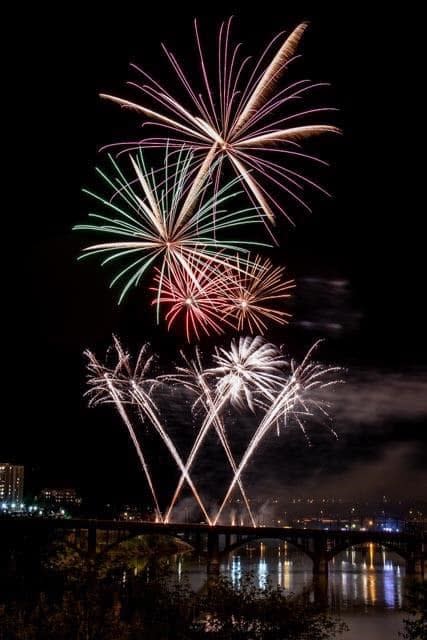 Photo Credit: Nutrien Fireworks Festival
The Nutrien Fireworks Festival is a free community event that takes place at River Landing, the Traffic Bridge, and Rotary Park on the September Labour Day long weekend. Enjoy music, dancing, food, drinks, and live entertainment along with the fireworks (of course!).
As much as the city celebrates summer, fall is just around the corner so continue exploring with our 5 Free Fall Outdoor Activities in Saskatoon article.