Sometimes I get planning a party in my head. Maybe it's my birthday (although my friend says you only get one celebration per decade, and I've had two) or maybe it's just a general soiree. The particulars change – sometimes it's impromptu and I'm Holly Golightly wrapped in a sheet dangling a long cigarette holder as I tell a packed house to have a good time, other times it's a more formal affair – I've won an award or been recognized for my charitable giving (note to self: start charitable giving). But what doesn't change, in my fictional event planning, is that the venue has personality. It has class. It has a UNIQUENESS of its own.
If you're planning a party in Saskatoon (fictitious or otherwise) check out these 5 Unique Venues:
For the swingiest of soirees with a jazzy feel – might I suggest The Bassment. They are all about that Bass (and Treble!) Think secluded and seductive – The Bassment  is perfect for those milestone occasions in your life. Think an engagement party, private show, an album release or a perfectly timed and executed murder mystery party that your friends actually take seriously and participate in for once.
Instagram Link: https://www.instagram.com/thebassmentclub/?hl=en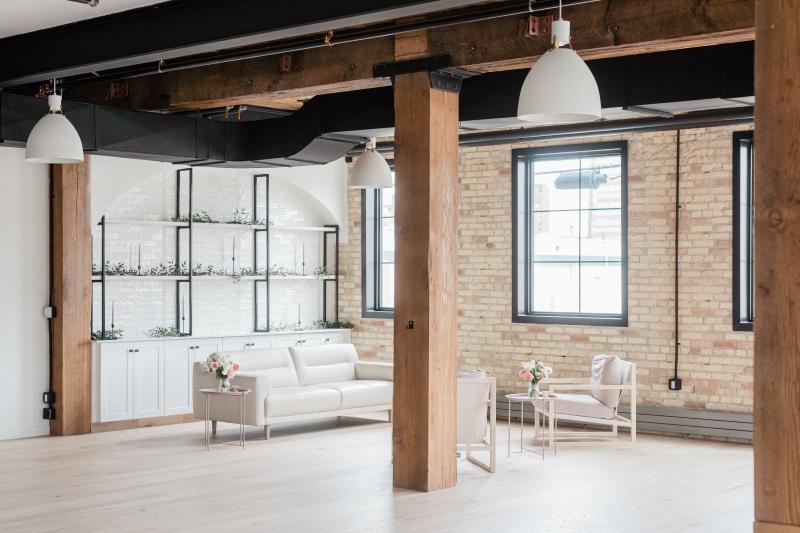 Photo courtesy of Lisa Catherine Photography
Located on 1st Ave North the Brick Loft Event Co. exudes that loft aesthetic we are all so thirsty for. Painted Brick, open floor plans, and soaring ceiling make you feel like you've been transported to Greenwich Village. They pride themselves on their flexibility and design focus, so if you're hunting for space that will up your cool factor to an astronomical level – this is it!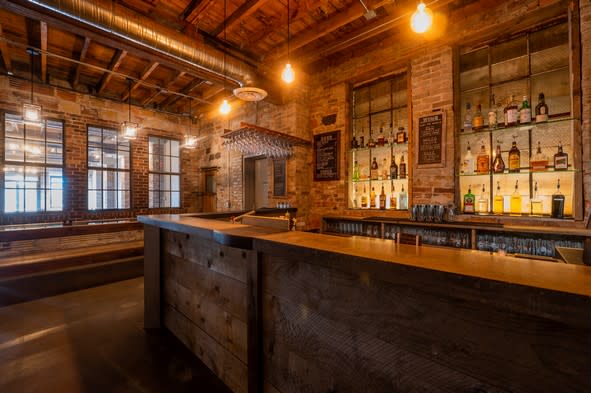 Photo via Glass and Lumber
Located in the revitalized Riversdale neighbourhood, Glass and Lumber is an industrial chic, historically charming, and downright eye-pleasing place. Maybe you want to celebrate a wedding with a rustic feel of steel and wood and leather. Maybe you want a birthday party that feels cool and elevated. Maybe you want to just rent the place out for a night just for yourself so you can let some of that coolness seep into your pores.
I've been posed the question "what – were you raised in a barn?" before. And after seeing this barn, I'll take it as a compliment. Just outside Saskatoon city limits – the Barns at Winds Edge is on the cusp of being too beautiful to believe. Here is where the magic happens – host up to 225 people here with acres of space and amenities you'll feel like a princess on your special day.
<Instagram Link: https://www.instagram.com/thebarnatwindsedge/ >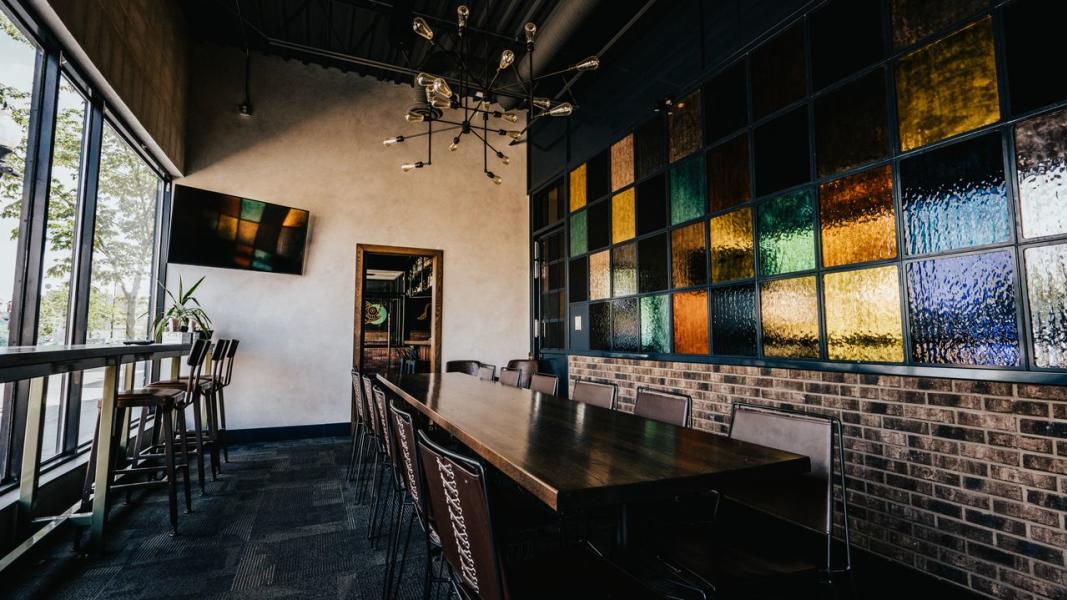 Photo via Cohens
On a more intimate scale, there is the private room at Cohen's. Maybe it's just me (and consider this a hint to all my friends and family reading this) but this feels like the perfect place to throw a surprise party. Maybe you're lured there with thoughts of beer and burgers with one friend and SURPRISE! They throw open the door and all your friends and family are there? And is that … LEE PACE? Wow this truly is a dream room. Also, you can book in advance for seating up to 12 and choose to order from either Cohen's or Picaro. An embarrassment of choices!
So, if you are planning your next soiree – focus your attention on the guestlist, the appetizers, or your party playlist, because these venues have you covered.