Winter is a magical time of year, and what better way to enjoy it than with a staycation in beautiful Champetre County, just a short drive from Saskatoon! Whether you're a local or a visitor, there's something for everyone in this picturesque area.
One of the highlights at Champetre County is the opportunity to feel like you're somewhere else but you're only 30 minutes away from Saskatoon. There are several things you can do here, each offering a unique experience.  Let's go over the five reasons WHY you need to visit this hidden gem near Saskatoon!
1. Ski and snow-shoe trails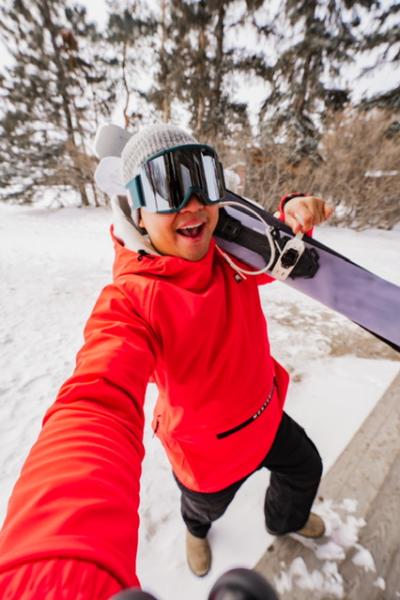 For those looking for an outdoor escape, the nearby trail is perfect for walking, snow-shoeing, AND cross-country skiing (they have skis you can borrow!). Champetre County has this beautifully well-groomed trail and offers breathtaking views of the winter landscape.  The skis that are available are very easy to use!  I would definitely take advantage of this experience.
2. Adorable barn animals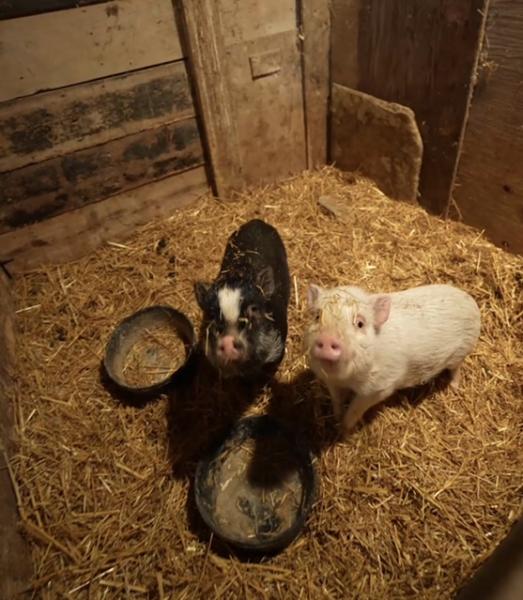 If you love animals, then you are up for a treat!  They have a barn full of animals such as kittens, goats, horses, little piggies, and adorable chickens!  It was super cool as they let us join them when it was dinner time and we got to feed the animals!  The owners absolutely adore these animals and you'll see that with the way they interact with their little animal family when you visit this place!
3. Cozy cabins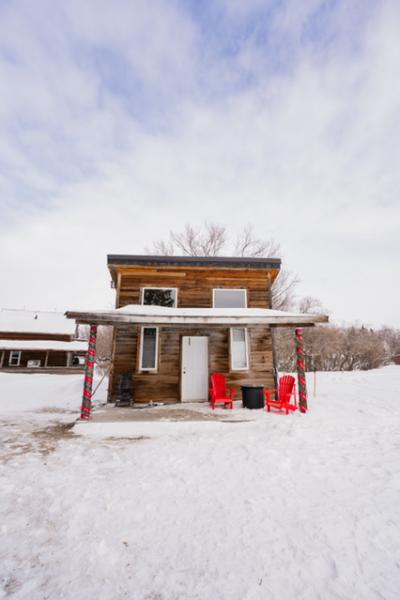 Another reason to visit this place? Their beautifully made cabins!  Everything built here has a story, just ask the owners, and they'll tell you everything about this place and show you around!  I personally loved the Bishop Cabin.  It was very cozy, very welcoming, felt very peaceful, and the cabin vibes are real with that fireplace they have in the cabin.  Don't forget this cabin is a loft so it can definitely sleep more than 2!  Perfect for couples and families!
4. The Lost Corral Wooden Maze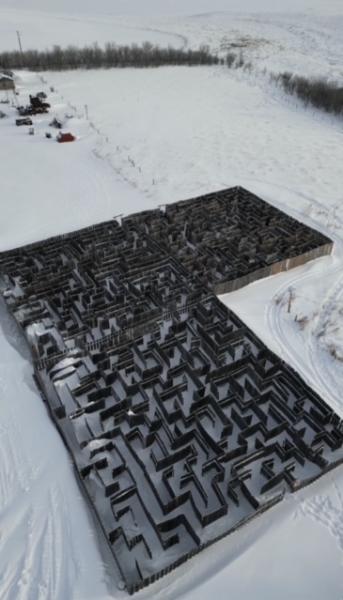 Here's a unique reason WHY you need to stay here.  The custom-made giant maze!  They have built this maze using recycled materials from previous buildings here.  Honestly, this was a highlight of my stay here.  Not everyday you get to experience a giant maze at your staycation! 
5. The ranch
After a day full of adventures, relaxation, and peace, you can warm up with hot cocoa or a glass of wine in the main hall where they hold events regularly. We're talking bingo nights, date nights, live music and more!  You also have the option to be served breakfast, lunch, and dinner, which I would definitely recommend!
No matter what your interests, a winter staycation in Champetre County near Saskatoon is sure to be a memorable experience. With its charming small-town feel, stunning winter landscapes, and a wide variety of activities, it's the perfect destination for a winter getaway.