Patio season in Saskatoon is a real thing! If the sun is shining expect to see Saskatonians soaking it up while sipping on something delicious!!There are so many AMAZING patios is Saskatoon. Some staples include the rooftop patios at O' Sheas and The Yard and Flagon, but this blog is about the ones you may not have checked out yet!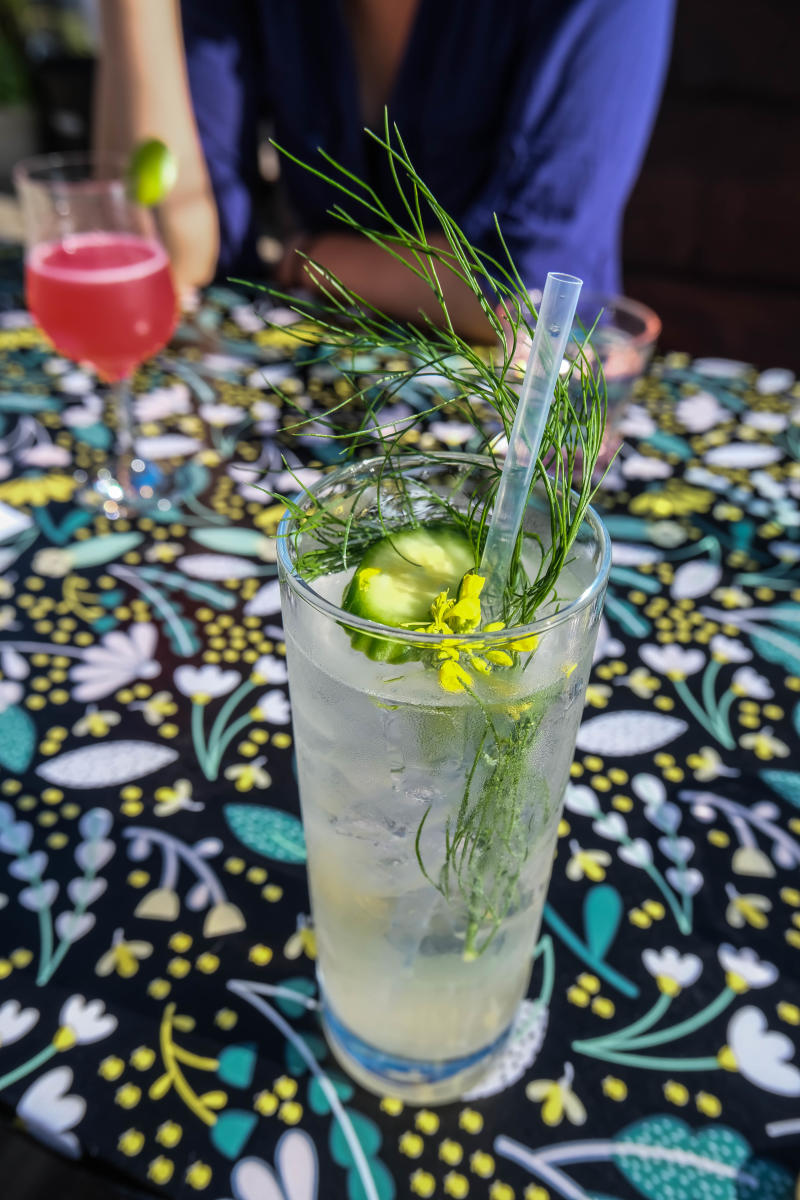 Broadway's favourite farm-to-table restaurant Odla boasts an amazing patio! The tables are set up in such a way that even if it is full you feel like you have your own private oasis. They have a gluten-free fried chicken sandwich that feels like it's meant to be eaten in the sunshine, and garden-themed cocktails that will have you feeling like the healthiest, best version of your cocktail sipping self!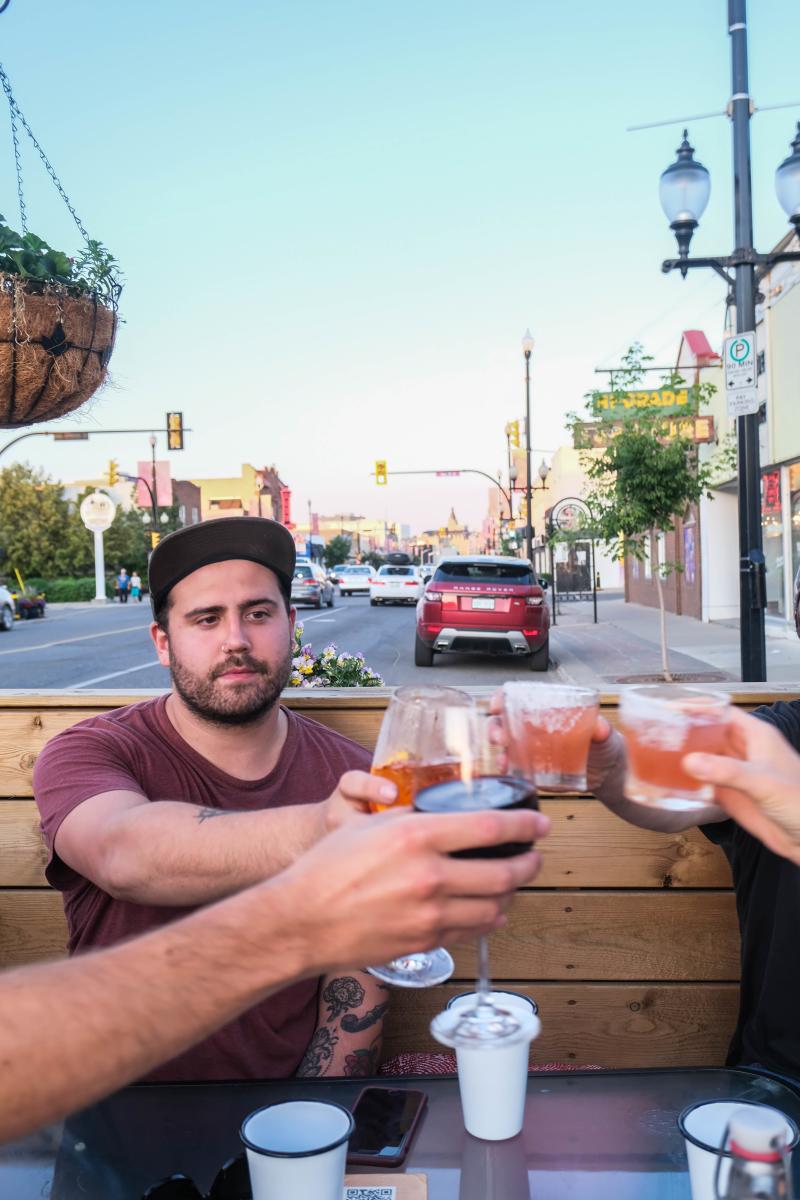 Primal's brand new patio is set up right on 20th and is an amazing place for people watching. The hostess stand sits outside the front door of the restaurant and lets you imagine that you are on an exotic vacation somewhere in Europe. Try an Aperol Spritz paired with their smoked olives and float away in your Italian fantasy. Glance down 20th street for a great view of the beautiful Bessborough. 
The Delta Bessborough has transformed their beautiful garden space into the ultimate chill spot! Head down for amazing tacos and a lot of space to social distance. Bring a book, grab a spot in the shade, order a cocktail and let the afternoon slip away!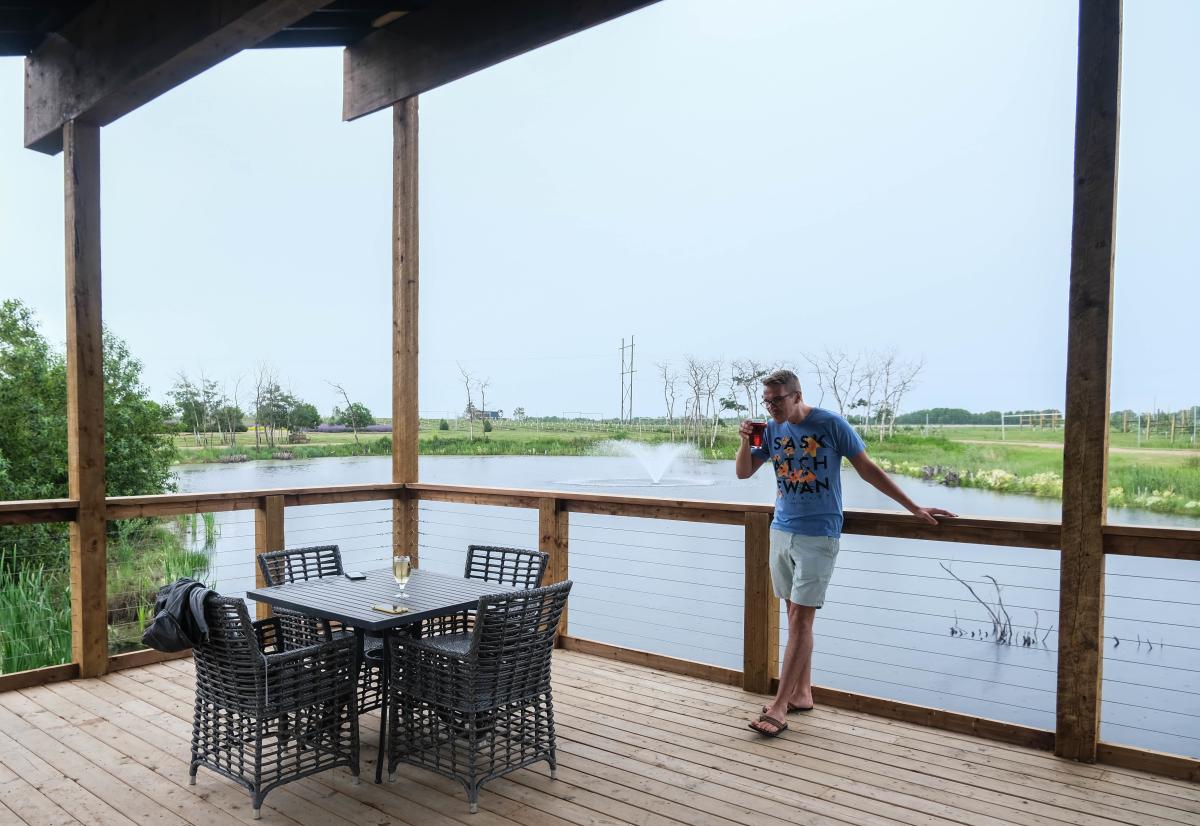 You deserve a cider flight in the sunshine! Crossmount's patio is one of the most gorgeous patios. Flanked on one side by the apple orchard, and on the other by beautiful fountain you can feel the vacation vibes right from Saskatoon. There is a lovely café on the grounds called Café Gusto where you can caffeinate and get a snack, and if you time your visit right Crossmount offers an amazing cider and yoga experience. 
Shelter Brewing Company
Shelter owners Sarah and Stewert put their love of being outdoors into the lovely beer they make so it only feels right that they serve it in the sunshine! I must admit, that I have not checked this one out yet because it is being built as I write this blog! But as soon as it opens I will be first in line!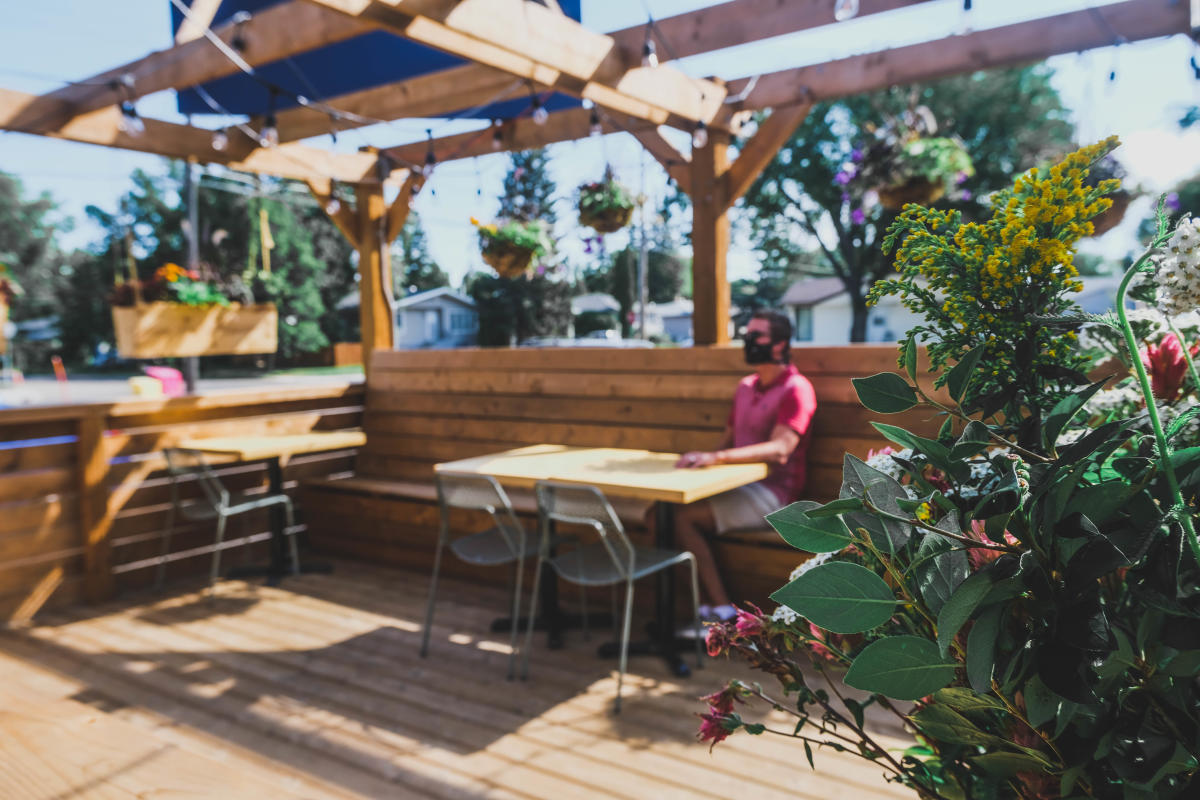 If you haven't been to Hearth yet, what is stopping you?! They were named one of the top 100 restaurants in Canada this year! Their food is delicious and local and they have some of the funnest cocktails in Saskatoon! If you're in it for a deal check out their Thursday fish fry and beer deal!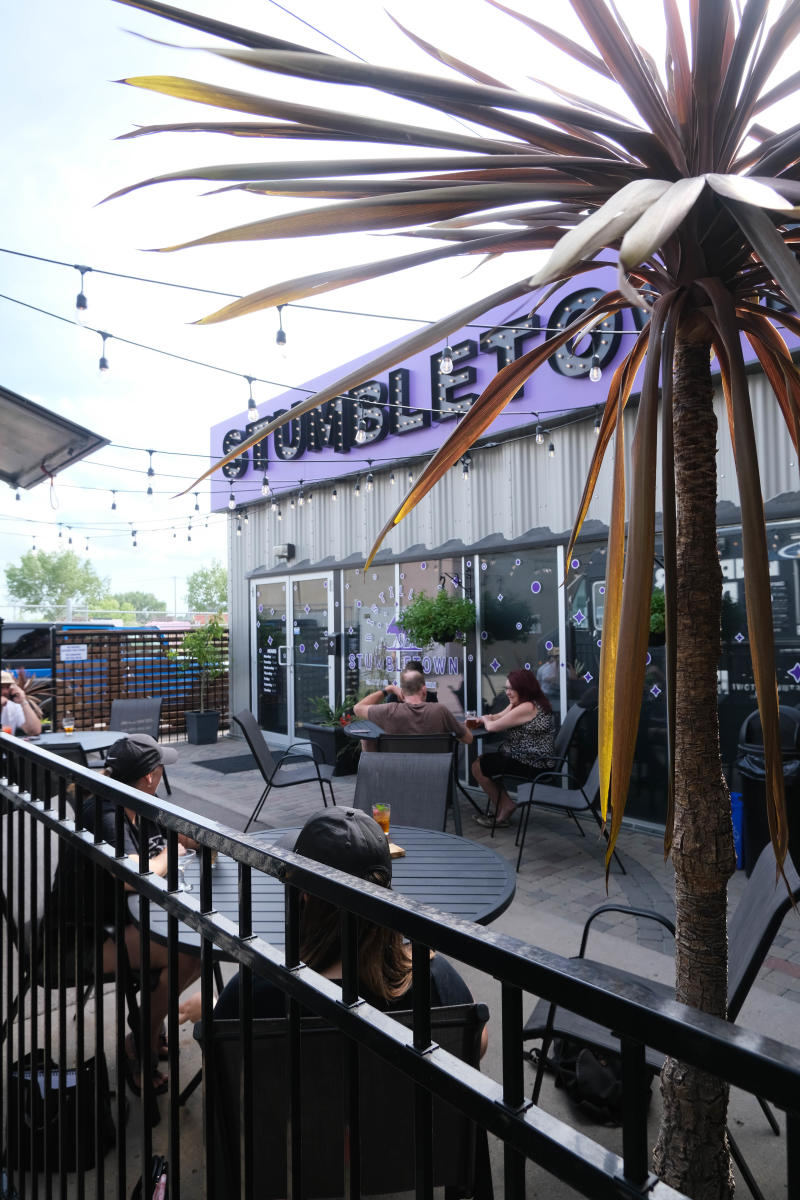 If you want a truly unique patio experience check out Stumbletown! One side of the patio is flanked with the amazing Dapper Dane's food truck, and the other side is the tasting room of the distillery! For the perfect sunny afternoon, we suggest an adult freezie and grilled cheese!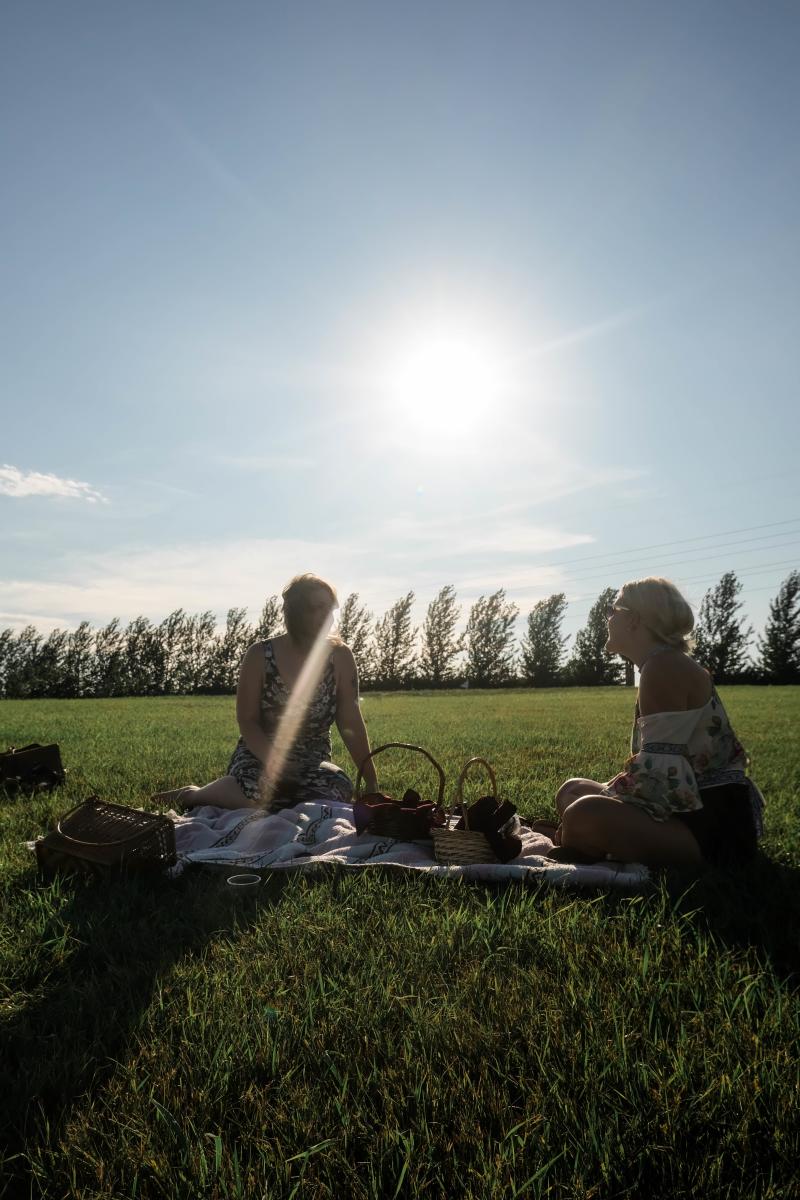 Book a Black Fox patio experience and taste cocktails made with some of the world's best gin! Literally! They've won awards! If you are feeling especially magical, bring your own blanket and lie in the sunshine!  My favourite part of going out to black fox for a drink is leaving with a bucket of u-pick flowers! 
Which patio are you going to check out first?! 
Cover photo is of Primal :)