If you are looking for a fun trip out of the city but not too far, you must make a visit to the beautiful Camp Wolf Willow. This campground has everything you need for every type of camper!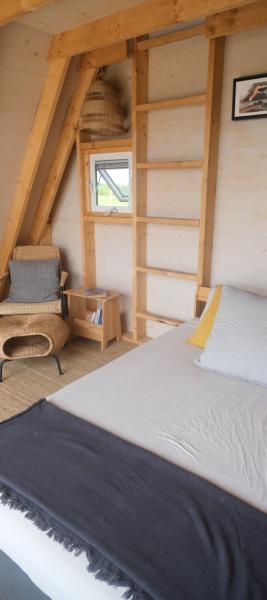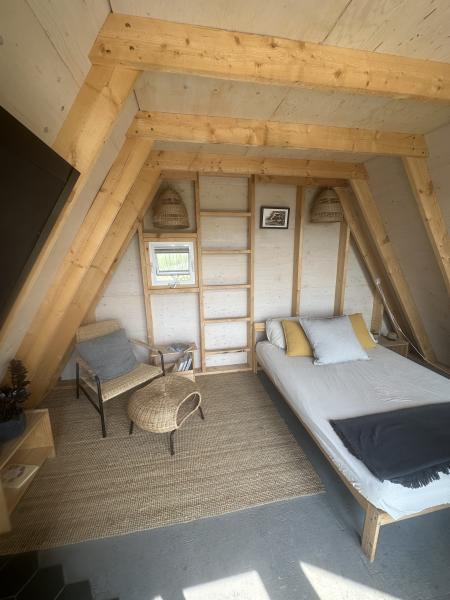 Equipped with glamping and tenting sites you really have your choice of experience. My first trip to Camp Wolf Willow was two years ago and I went the glamping route. I stayed in one of their beautiful a-frame wooden tents and it was amazing, to say the least. With the beautiful view of the South Saskatchewan River, cozy wood-burning fire, and a perfect reading nook spot, it truly is the best and most comfortable way to camp.  Since that visit, I had been planning to go again and tried to make a visit this year but unfortunately no weekend available worked for my schedule, but I knew either way I was going to make it out there, and when my friend Darby mentioned the idea of going out for a day trip I was immediately in!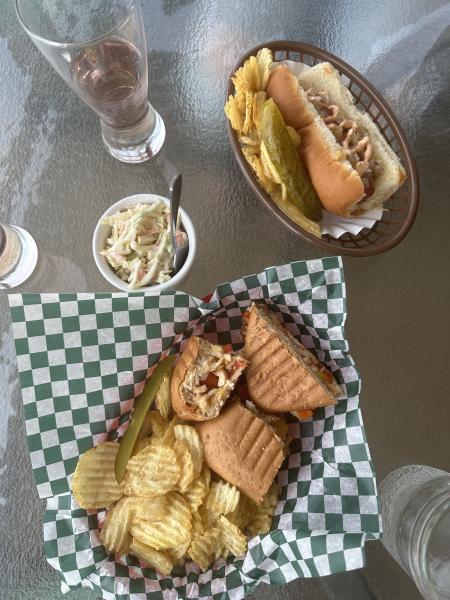 With it just being an hour away from the city, I was pleasantly surprised at how perfect a day trip it was. To make the most of the day we knew we needed to start our day with lunch at their winery! Not only do they have a delectable selection of fruit wines that are crafted on-site but they also have a delicious menu of food to choose from! I went for the panini while Darby got their big island hot dog. It truly was the glamping kind of meal I would aspire to have if I was camping. Fun fact – they also offer pizza but it is only available on the weekend so plan accordingly if you are craving some za!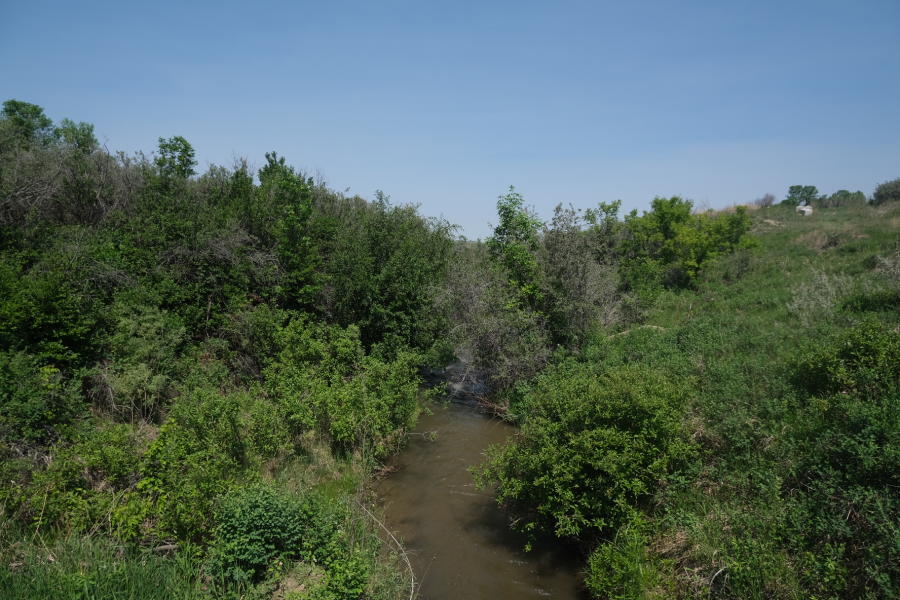 After lunch, we decided to go for a leisurely hike and explore the rest of Camp Wolf Willow. The camp offers multiple trails, including a picturesque bridge that spans over a flowing stream. It was remarkable how, despite being just an hour away, the serene atmosphere made it feel like we were miles away from the city.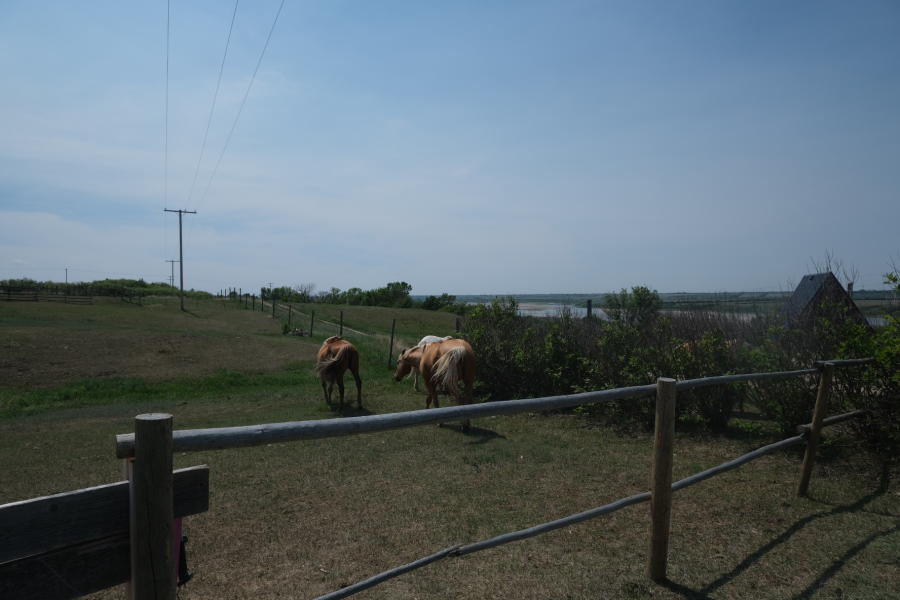 After exploring we were ready for what we were both most excited about which was horseback riding with Misty River Trail Rides! As soon as I saw that you could go for a trail ride on the beach, I knew we had to book it and I cannot express how magical of an experience it was.
Darby and I were both a bit nervous as we aren't that familiar with horses, but our guide was an amazing teacher and really made us feel so comfortable. I think my favorite part was when we went into the river with the horses, it was such a unique experience!
After that, we were on our way home but I know we will both make another trip at some point as there are a few things we didn't get a chance to do!
Besides all the fun activities we got up to they also offer so much more including various retreats, Back2Nature Wellness and Adventuress bookable sauna, kid camps, and more!
So next time you are wondering where your next weekend getaway or a day trip out of the city will be, I would consider a visit to the stunning Camp Wolf Willow and be ready to feel restored!