Last Wednesday my boyfriend and I decided to have a midweek date night and attended The Fiancée's first showing at the Persephone Theatre! I have been fortunate enough to have attended many shows at the Persephone, but my boyfriend Dean has never been so it was quite the treat to attend his first show with him. It was such a great change of pace from the many Netflix shows we watch during our regular weeknights!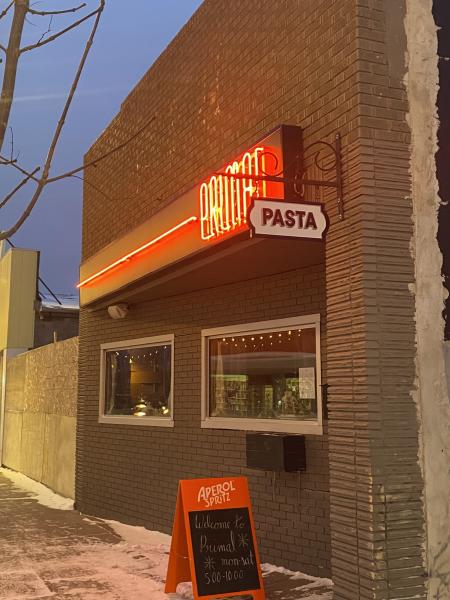 Of course, to make this Wednesday truly a date night we first went out for dinner and headed to one of our favorite Saskatoon spots, Primal. In my opinion, Primal is one of the best pasta spots in the city.  It even made the list of Top 100 Restaurants Canada on OpenTable this year so if you don't want to take my word, take theirs! Hot tip: make sure to make a reservation a few days beforehand as it gets booked up pretty fast.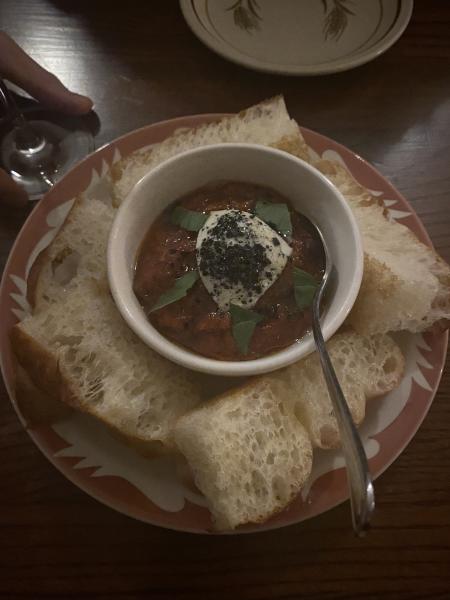 I absolutely love the atmosphere in Primal. It's cozy, yet romantic with its candlelit lighting making it the perfect spot for a special date night. Another thing I appreciate is the caponata, buffalo mozzarella, and focaccia. This dip is sooooooo good, it is one of our favorite starters from Primal!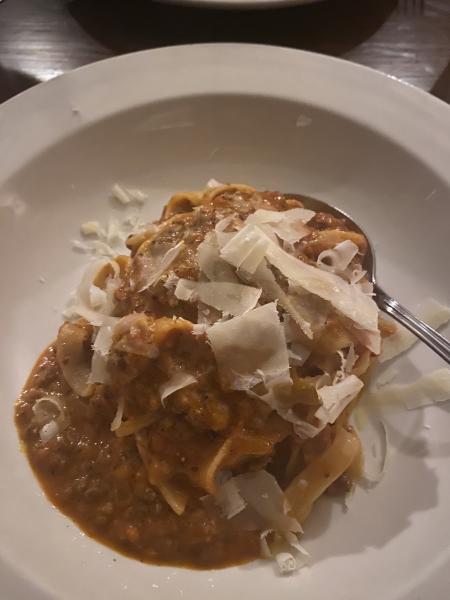 Once we were finished with our appetizer it was on to the main. Dean decided to venture out of the pasta realm and got their striploin and of course, as a creature of habit, I went with my usual which is the tagliatelle, locally pastured pork & beef heart Bolognese. It's the best dish to have on a cold winter night and if you are wary of the beef heart, trust me you can't even tell!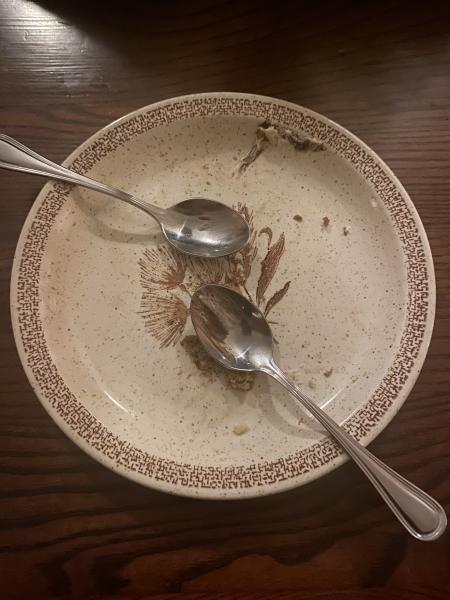 Then of course to end the meal off we absolutely had to get our favorite dessert which is the tiramisu, 10/10 would recommend! We cleaned up the plate rather quickly so here is a capture of the adorable plate it came on!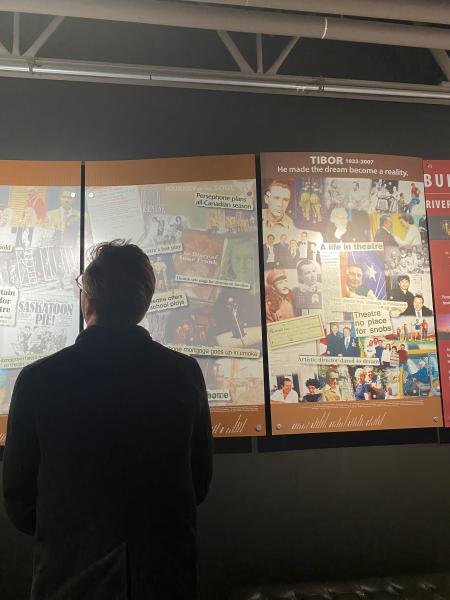 We then made our way to the theatre! Since it is December, the Persephone Theatre was decked out with their holiday décor, and it was so inviting and festive! I highly recommend when you attend a play come a bit early to not only get a drink and snack (I got the polar hot chocolate which had peppermint schnapps in it, yum!) but to also have some time to go upstairs and view their gallery. Currently, they have some beautiful artwork on display but also to the right of the stairs is their wall display of Persephone Theatre history which Dean and I really enjoyed reading!
Since the Persephone shows change throughout the year, I won't go too in-depth about The Fiancée play but I will say, if you want a good laugh then you must attend before it's too late! It is running until December 18th so make sure you put some time in your calendar because the whole audience including us were laughing up a storm all night!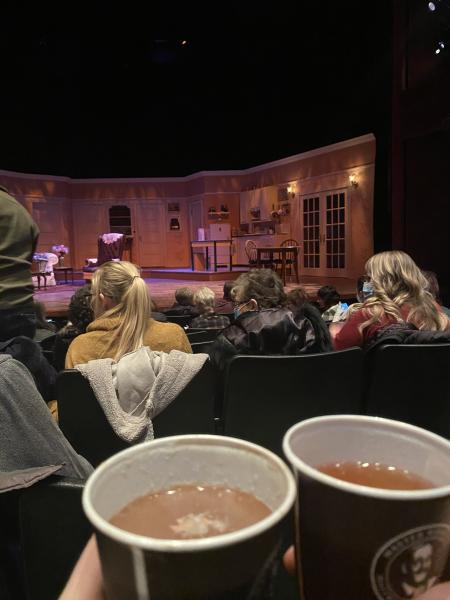 If you want to do something fun and different with your loved ones, I highly recommend going out for dinner then heading to a Persephone show to see some live entertainment and change things up, I promise you won't regret it!