A few weeks ago my boyfriend Dean and I  to unwind from the busyness of normal life and stay a night at the Alt Hotel! Right by the river and in the heart of downtown, the Alt is a great spot to enjoy the views of the river while also enjoying the proximity of all the amazing restaurants and things to do nearby! This is what we got up to!
Checking in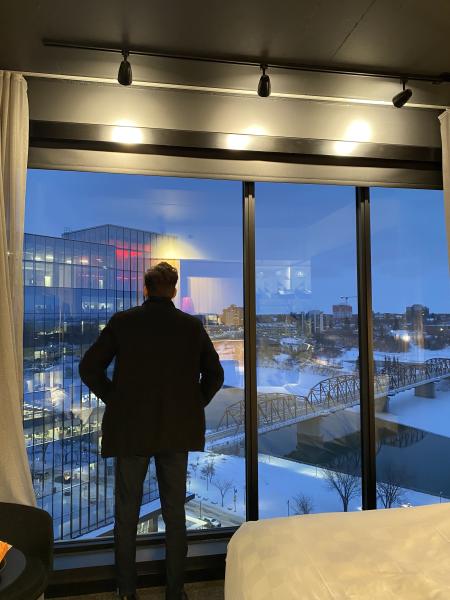 After parking in the very convenient underground parking, we checked into our room, and may I just say this hotel view is hard to beat. You get such a great perspective of the river and Victoria bridge, and I can't even imagine how it looks on a super frosty winter day!
After taking in the beautiful scenery, we realized we were quite hungry and decided to head downstairs to Bokeh on the Plaza.
Dinner at Bokeh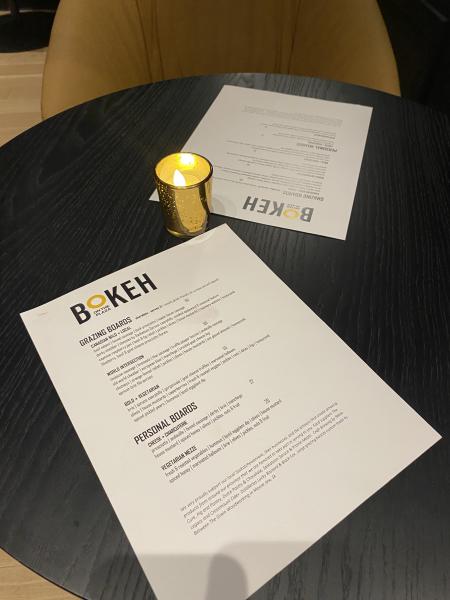 Not only is it so convenient being right downstairs, especially with how chilly it was the day we were there, but it is also just the absolute coolest spot with its chic and moody décor!
Fun fact: they have a monthly Flights and Bites event where they have a specialized wine tasting with appis for a unique food and wine experience.
I was very excited to finally get the chance to try out their food menu as I have only been for drinks prior, and I have to say it was worth the wait!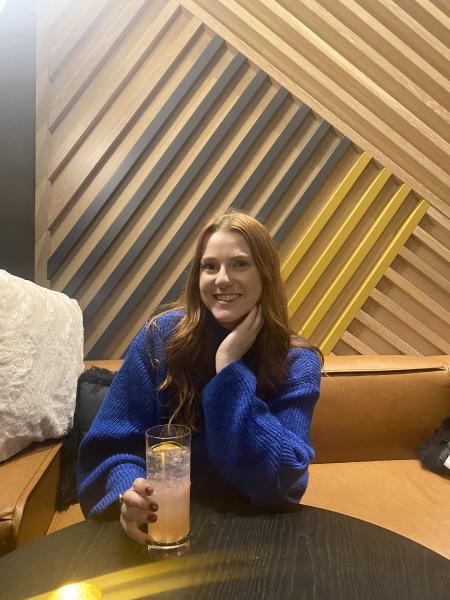 Their cocktails are not only so pretty but also soooo good, I highly recommend the Spin Spin Sugar if you want a fruity yet refreshing drink. As soon as we sat down, I already knew what I wanted to order to start, one of their famous charcuterie boards I kept hearing about. I am a sucker for meats and cheeses, and Bokeh on the Plaza did not disappoint! Their grazing boards have so much variety with local cheeses, meats, and delightful jams, nuts, crackers, and more to go with.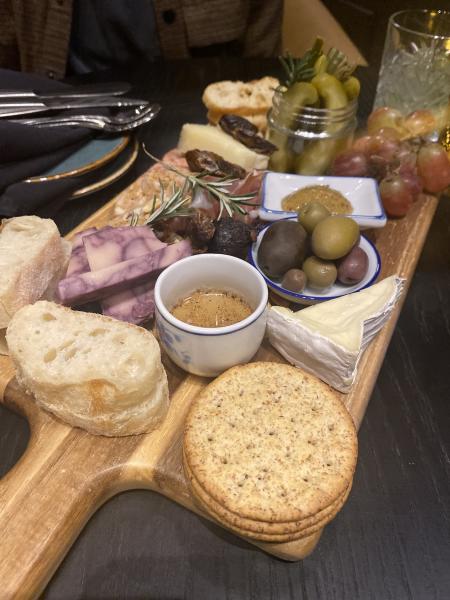 After some refreshing cocktails and more food, we decided the best way to end the night was with a movie night in! We just couldn't waste that gorgeous river view in our room, but first, that meant we needed snacks!
Movie night in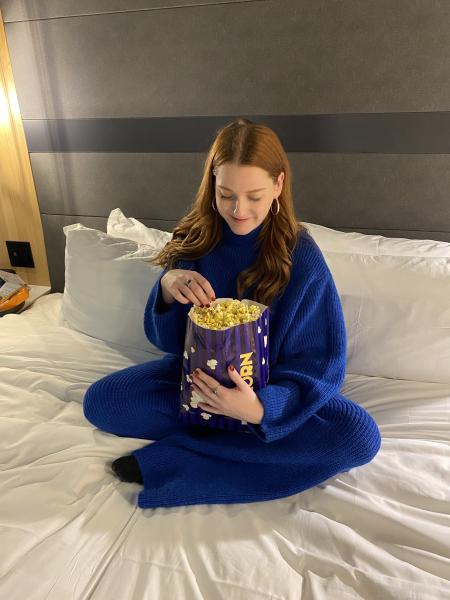 One hidden gem that is just a quick five-minute drive from the Alt that I love is the Roxy Theatre in Riversdale! It's not a movie night if it doesn't include popcorn, right?! Once we secured the bag, we then came back to the hotel and headed next door to The Shoppe where we got what I believe are the best cookies I have ever had as well as their luxurious hot chocolate that was about the size of my head! We then went back to our room and started our movie night and indulged!
Something I love about the Alt is that they have built-in Chromecast on their TVs which allows you to cast from your laptop or mobile device, so you aren't stuck watching the typical hotel movies that usually cost an arm and a leg!
Time for breakfast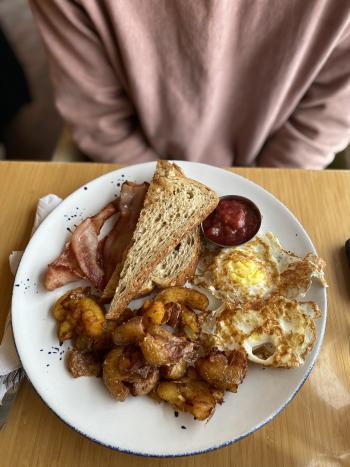 The next morning, we took in the morning view of the river then checked out and drove just a couple of minutes over to Drift Cafe for some breakfast to end the staycation. I got the old timer's crepe and Dean got their classic breakfast which included what I believe were the crunchiest and tastiest breakfast potatoes ever; I may have stolen a few when Dean wasn't looking…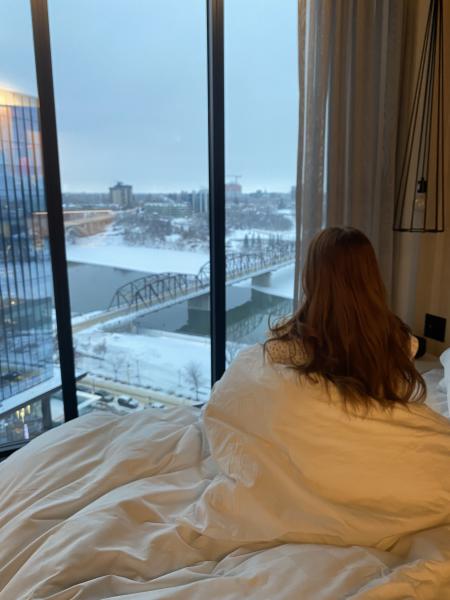 Although our staycation wasn't long, it really was such a great way to reset and get away from the hustle and bustle of the city and take some time for ourselves. Whether you are a resident in Saskatoon or visiting from somewhere else, the Alt is a great modern option for what will truly be an unforgettable stay.