Saskatoon has an abundance of art galleries showcasing local artists. Art Passport YXE is your guide to seeing and experiencing visual arts culture in Saskatoon. The best part about this program is that it is totally free! So grab a passport at one of the participating locations and be on your way.
https://www.youtube.com/watch?v=DaC_gmzRYXY
Let me take you through my tour of Saskatoon with Art Passport YXE.
The morning began with a drive out to Wanuskewin. If you haven't had the chance to visit, I suggest you do so. There is so much about this place that will leave you feeling inspired and peaceful.  And if you happen to make it there on a Friday make sure you stop in at the restaurant and order Fry Bread… they only make it on Fridays. It is an extra special way to kick off your weekend!
Wanuskewin is so much more than the two galleries they house; I suggest you plan to spend a bit more time there to explore.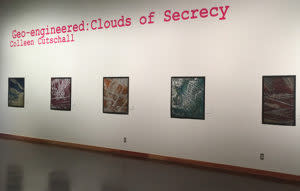 Geo-engineered: Clouds of Secrecy by Colleen Cutschall: In the larger of the two galleries at Wanuskewin, I was able to see the story of geo-engineered skies across the Northern Plains unfold. I found this gallery to be fascinating and thought provoking. This exhibit will make you want to read more about Colleen Cutschall's explanation of Geo-Engineered skies – it is fascinating!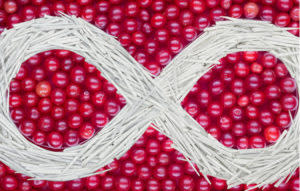 Anyway by Daphne Boyer: The second gallery at Wanuskewin tells us a different story. Daphne shares her passion for plants inspired by her family`s heritage. Each piece in this exhibit is inspired by the colours and textures of plants. What I found most interesting about this exhibit was the artistic process; involving harvesting dying plant materials and bringing it back to life in art.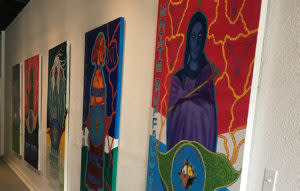 SCYAP Inc. is a gallery dedicated to providing an exhibition space for emerging artists. The best part about this gallery is that they have committed to offering a safe and supportive atmosphere for youth in Saskatoon to explore creating art. They have a free studio space for local youth to use and experiment with. Stop by to check out the gallery or for their free art drop-in, offered four times weekly!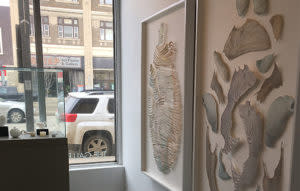 At The GALLERY/art placement you can find modern, contemporary, and historical fine art by Saskatchewan and Western Canadian artists here. Once known for their unique back alley location, you can now find them at their street-front location on 3rd Avenue in Downtown Saskatoon.  Currently, Art Placement is host to an exhibition highlighting the Fine Arts Faculty of the University of Saskatchewan. With many different types of media and a range of different technologies this exhibit is a must-see!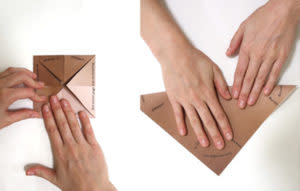 Paved Arts works to advance knowledge and practices in photography, audio, video, electronic and digital arts (did you catch that acronym!). This was by far my favourite stop of the day. Stephanie Deumer's - The Body of Language and the Motion of Words - sculptural video installation was incredible! I was fascinated with this installment, I moved through the exhibit following the story through video, objects and text. Words do not do this installment justice. Visit Paved Arts before April 15th and see for yourself!
Unfortunately, I was unable to make it to all of the galleries listed on the passport. There just weren't enough hours in the day for me to spend time at each and every one. But this is ok with me; it gives me a reason to go and check out the rest!
Visit Art Passport YXE online to find the full list of participating galleries!
Be sure to use the hashtag #apyxe on twitter and instagram to let them know what you've seen and what you like!