I once was too scared to sing at karaoke nights. There was no way you'd catch me up on stage alone. Then, one NYE at Flint Saloon, I rapped my now staple karaoke song ("I Wish" by Skee-Lo), and my love for karaoke nights began. From Flint, to many a night at Amigos Karaoke, and now to competitive karaoke league at Crackers, you could say I'm a #KaraokeNight and #Saskatooning aficionado.
If you're keen to attend a karaoke night, Saskatoon's got some great weekly karaoke nights that you're guaranteed to enjoy. Whether you're local or stopping by the city for a night, keep reading for where to check out!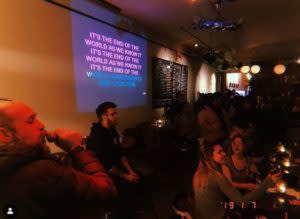 Photo sourced from @flintsaloon
If singing isn't your jam: That's okay! Getting on stage can be super intimidating. Just because you're not singing doesn't mean that you won't have a great time. Keep in mind that singing along with classic karaoke songs (you're almost guaranteed to hear "Zombie" by The Cranberries) or even dancing to performers can be just as much if not more fun than singing into the mic. Karaoke nights are like a community: you'll find solidarity in song (and a cocktail or two).
Karaoke Party Place: Amigos Cantina
Amigos Cantina is easily my go-to karaoke spot. With Bohemian and highballs on special, this place is almost always bumpin' on Thursday nights from 9pm-2am. With a huge dance floor and a crowd who is eager to sing along, Amigos is the place to make you feel like a karaoke superstar. You can sing. You can dance. You can sing anything available on youtube.com. You'll stay until 2am but not regret your choices. Would 10/10 recommend!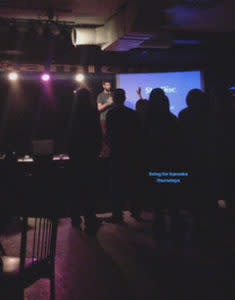 A classic Instagram story by the author: staying at Amigos until far past her bedtime.
Trendy and Chill: Flint Saloon
As I said before, my first time singing karaoke solo was at Flint. It's a smaller space, which makes you feel a lot more comfortable when you're singing! There are fewer eyes on you, and it's likely that people will sing along with you. You also have a wide range of songs available, since they use youtube.com as well! Taking place on Sunday nights from 9pm-2am, it's an energetic but low-key karaoke night where you can sip on a snazzy cocktail or one of their specials for the night.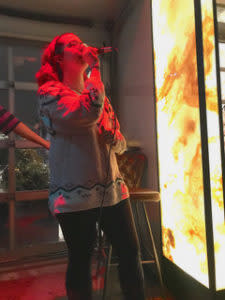 Author's best friend Erica Hartman singing "Goodbye Earl" by the Dixie Chicks at Flint. Classic.
The Classic Karaoke Bar: Crakers Restaurant 
When you think of a karaoke bar, Crackers is exactly the kind of place that comes to mind. With karaoke every Monday-Saturday night, you can have some food and sing a song or two almost any night of the week! The crowd here can be really chill, or a tad more excited on a weekend! Plus, if singing is really your thing, they have a competitive karaoke league that you can sign up for that runs Tuesday-Thursday nights! Don't fear – everyone is supportive and excited to hear you sing! Even if you come on a night where league is on, you'll get a chance to sing! With an extensive library of available songs (listed on their website), you're sure to find a favourite song to sing.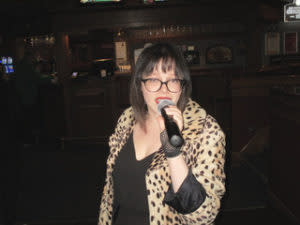 Photo by Cam Zoller – The author singing "Look What You Made Me Do" by Taylor Swift at a recent karaoke league night. She'll never be this sassy again!