So it's cold. Like, really cold. With cabin fever setting in, I thought it might be nice to give you a few ideas about what you can do to get out of the house this week!
Stay out of the cold and enjoy Warhol, Lichtenstein, and Koons. The Sonnabend Collection at the Remai Modern is a must-see.  This is the largest showing of international modern and contemporary art EVER in Saskatchewan. Take your time wandering the (heated) galleries and experience the history of key developments in art including Pop, Minimalism, Conceptualism, Neo-Geo and much more! After you have worked up an appetite, no need to leave the warm bubble of the gallery! Make your way down to Shift located on the main floor and enjoy a delicious meal, warm drink and beautiful view of the South Saskatchewan River.
Across town at the Western Development Museum, you can jump back in time. Explore Boom Town, one of the largest indoor streets in North America. Here you can learn how people lived when they first immigrated to the prairies. At every turn, there is something new to see and learn. And the best part, it is all indoors! Before you leave Boom Town you need to stop in at the Boom Town Café. I have it on good authority (my own) that they have the best peanut butter marshmallow square in town! Grab a hot chocolate and a treat and pretend you are a new resident in 1910 BoomTown!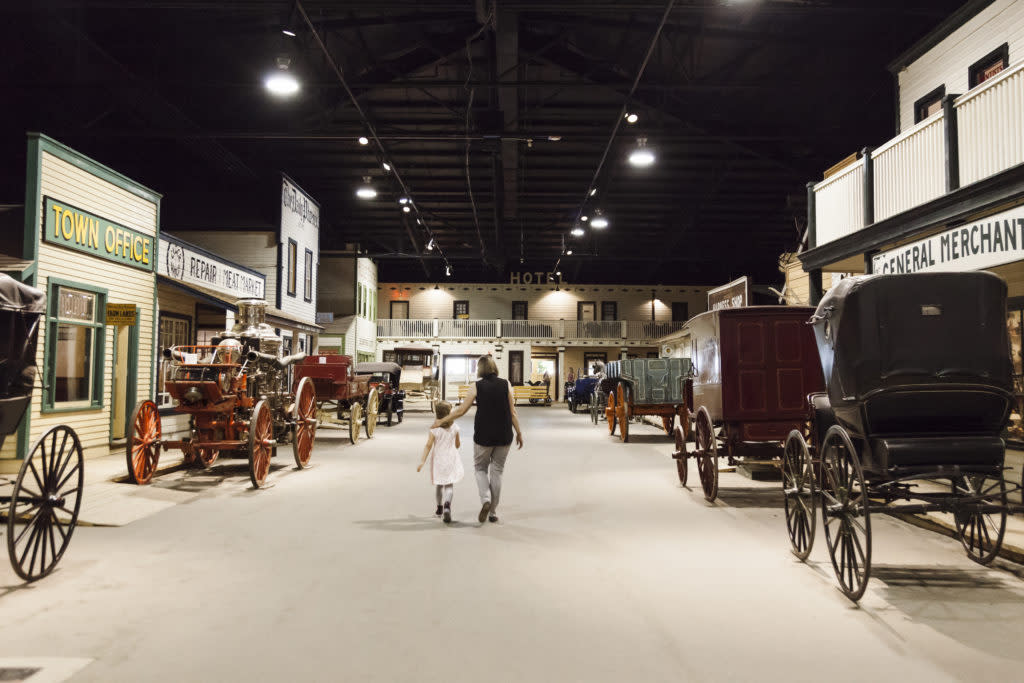 For those of you wild adventurous types who may want to push the limits and get outside for some fresh air, I would suggest making your way in to Escape Sports to see what kind of fun toys they have available to rent. Get out on a pair of Altai Hok Skis, a Snowskate or a Kick Sled! The team at Escape Sports is sure to have something just right for you to enjoy a sunny winter day outside! Remember to bundle up! Enjoy your time outside on the trails, but remember to hunker down in Drift Café with a hot bevy and a crepe afterward!