It has been just over a year since my last hot holiday and I am beyond ready to hit the beach. I decided to switch up my Saturday routine, which usually consists of Netflix binging and ordering pizza, and book a tropical staycation at the Delta Hotels by Marriott Saskatoon Downtown for my partner, Jesse and me. I forgot how exciting it was to pack a bag for a trip. Numerous outfits for a 1-night stay!? You know it!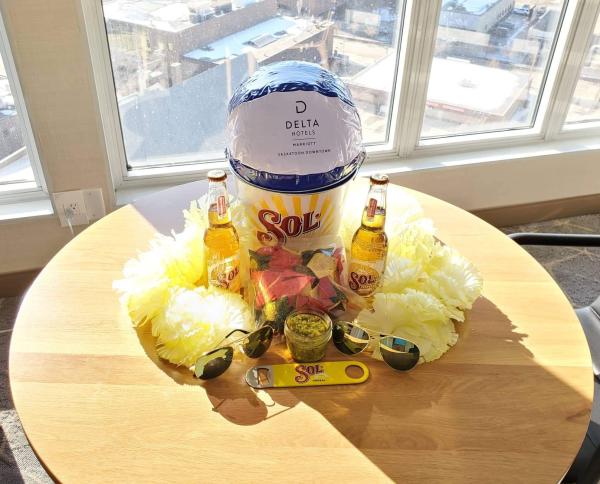 A Warm and Tropical Welcome
This was welcoming us when we checked in to get us in the tropical spirit. Sol beer, chips and salsa, sunglasses, leis and a beach ball. So fun! They even have a tropical playlist curated by In The Mix Entertainment and we listened to it all evening. Not only do you get this amazing welcome gift but you also get a Saskatchewan "Ocean" view. Ocean, river, at this point any body of water will do.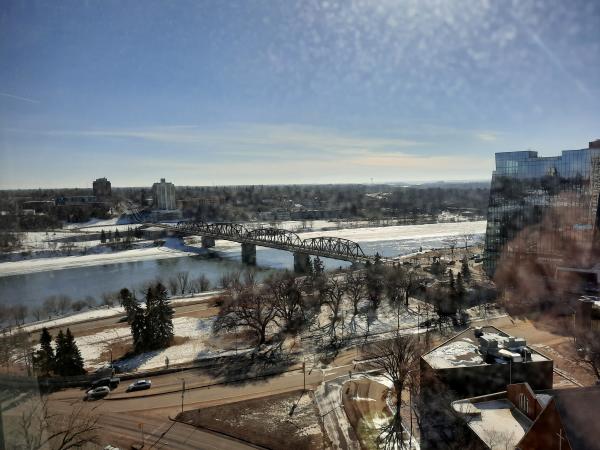 Tropical-Themed Dinner at the renovated Aroma Restobar
After we got settled in we headed down to Aroma RestoBar for dinner. Now normally I am loyal to Aromas woodfired pizza (is pizza a theme here?) however they have created a special tropical menu!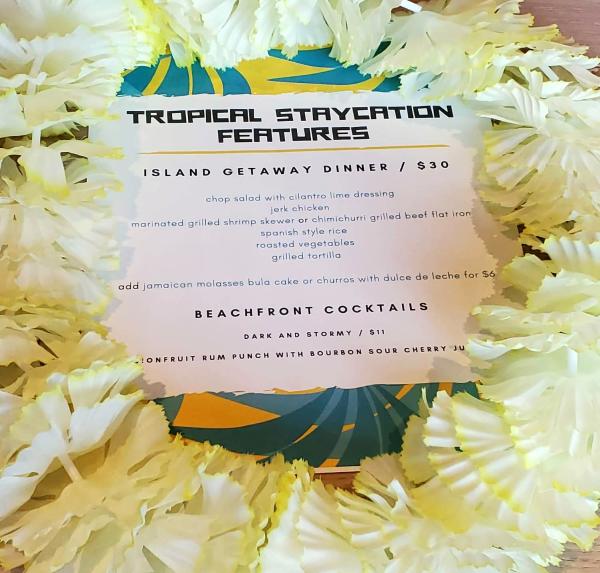 As we are on a mini-vacation we obviously started with a tropical cocktail. The Dark and Stormy was the unanimous favourite. I got the chicken and shrimp and Jesse got the chicken and beef. Both were amazing and they came with roasted vegetables, Spanish-style rice and tortillas. So festive! We indulged and got both the desserts because when it comes to dessert I do not do well with sharing.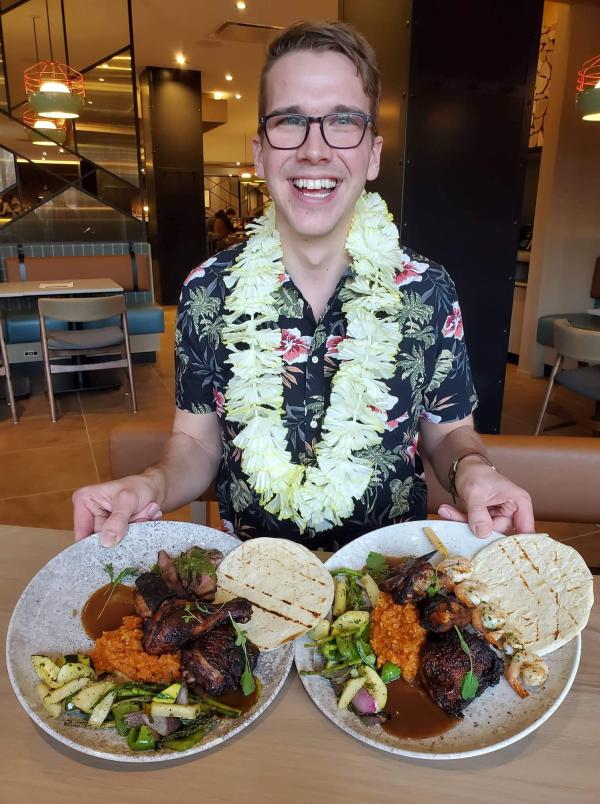 Adults-Only Swim Time!
After we were done eating we headed back up to the room and enjoyed the Sol beers. Dos cervezas por favor! I know what you're thinking and yes, I've been practicing Spanish on Duolingo. Another perk of the package is the adults-only swim time from 10 pm to 12 am. This means two words: NO. KIDS. Winning! We had the water slide to ourselves and were super surprised at how fast it was. I may have screamed going down but it's a good thing there were no kids around to make fun of us. We splished and we splashed and we had so much fun.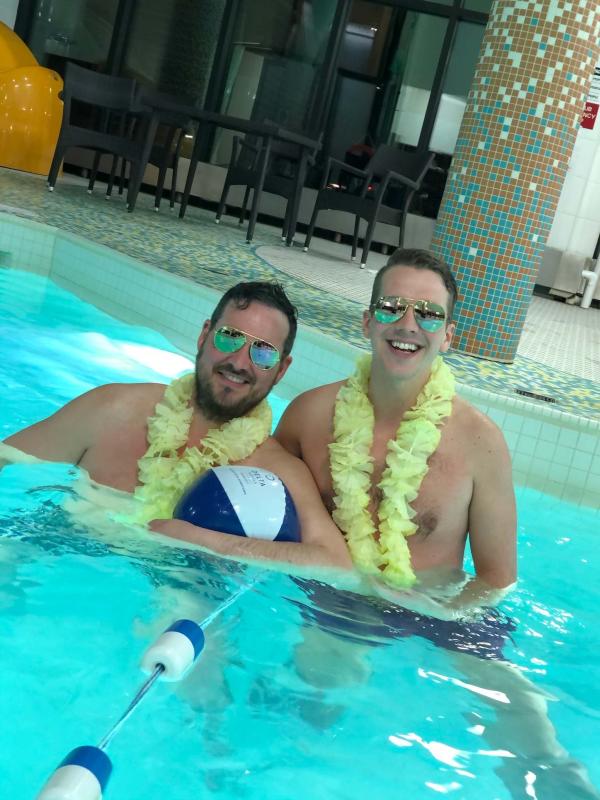 This is exactly what we needed. We felt relaxed and refreshed and really enjoyed our little getaway. Take this opportunity to escape the daily grind and to do something special for yourself. Because you know what they say…Life's a beach!