While researching for various food articles, I came across something interesting: Saskatoon is home to several restaurants that offer extremely large portion sizes of a particular food or drink. These menu items are largely — pun intended, sorry — meant for sharing or groups, which are a fun way to enhance dinner out. In some cases too, you're encouraged to eat the said menu item all by yourself, just to see if you can. If you're up for a challenge, check out these enormous food and drink options in YXE, which are sure to be tonnes (sorry!) of fun.
The Cave's Caveman Pizza - 2720 8th Street East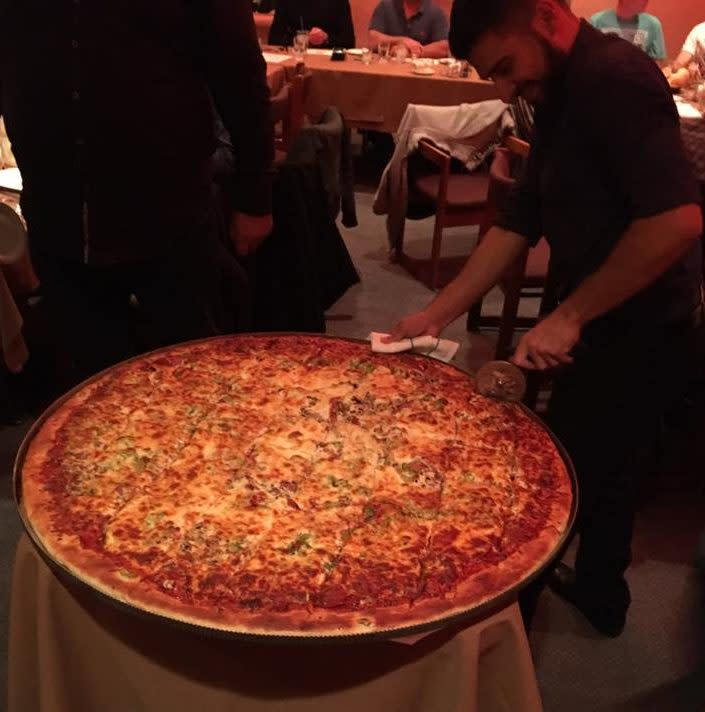 Photo via The Cave
The Cave offers a Caveman Pizza which is 40 inches, providing the ultimate challenge for a group of people. Five people have 40 minutes to finish the pizza, which has to have a minimum of four toppings and must be pre-ordered 24 hours ahead of time. This challenge will cost you $250, but you'll also gain bragging rights for finishing the city's biggest pizza, which is worth every slice.
Homestead Ice Cream's The Dogs' Breakfast - 822 Victoria Avenue
Photo via Homestead Ice Cream
If you love sweet things, then you'll want to try Homestead's Dogs' Breakfast, which is the city's largest ice cream sundae coming in at $34.90. This dessert is loaded with 14 scoops of ice cream, six sundae toppings, 2 bananas, cookie crumbs, sprinkles, nuts, whipped cream and a cherry, all served in a silver dog bowl. 
Cactus Club Cafe's Texas Mule - 140 Idylwyld Dr South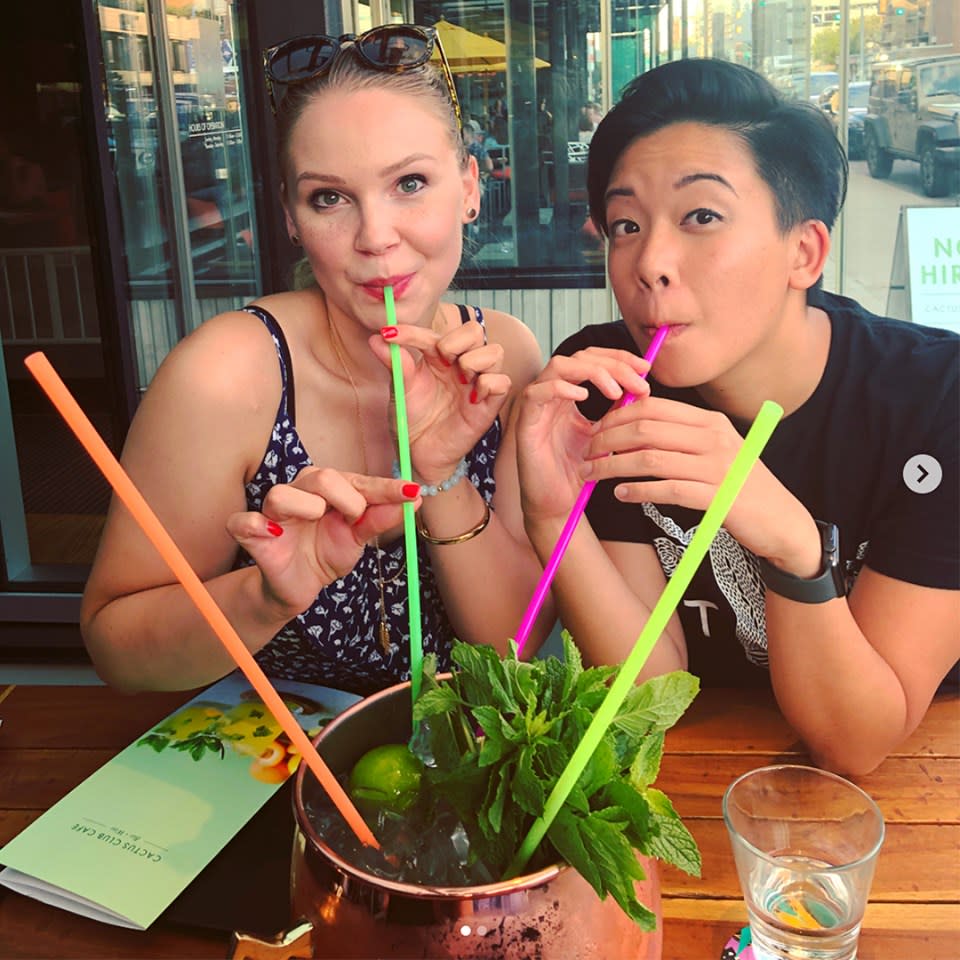 Photo via @cactusclubcafe and @sarahfun.g
Head to the Cactus Club and order their Texas Mule, which is a really large Moscow Mule, a cocktail made with vodka, spicy ginger beer and lime juice. This drink comes in at $65, and has 12 ounces of liquor in it. Due to the high alcohol content, you must have a minimum of four people at the table to order it — sounds like a great excuse for drinks with friends!
Fuddruckers' One Pound Burger - 2910 8th Street East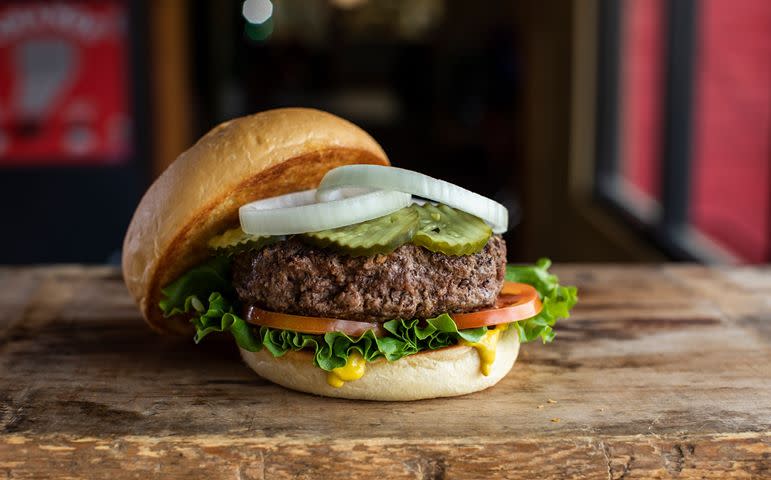 Photo via Fuddruckers
Fuddruckers' does a one pound classic beef burger at $13.99 and a one pound classic bison burger at $16.99. If you think one pound of meat doesn't sound like a lot, think again. There's a bun to match the patty's size, and then the toppings, of course. All of their specialty burgers can also be done in the one pound fashion, at varying prices.
Leopold's Punch Bowl Poutine - 616 10th Street East / 120 Tweed Lane / 211 Evergreen Square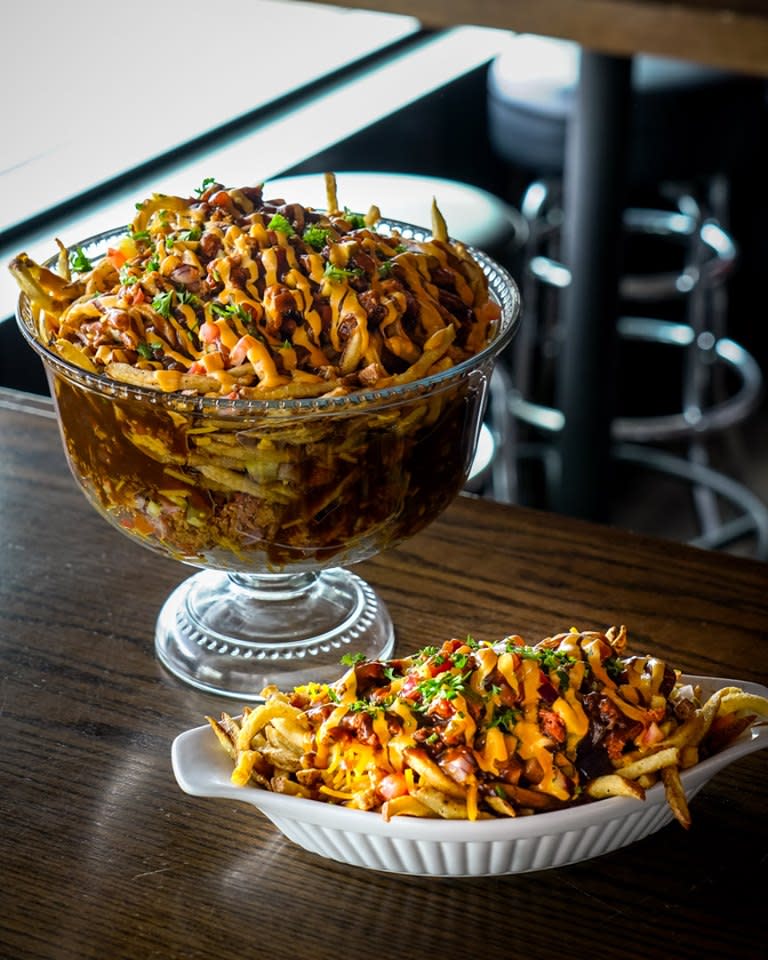 Cover photo and above photo via Leopold's Tavern
The Punch Bowl Poutine is pretty much exactly as it sounds — an enormous punch bowl loaded with 4-lbs of potatoes, 1-lb of cheese curds and 1-litre of gravy. For $49.75 you can get traditional or mushroom poutine as the punch bowl, or for $59.75 you can do other flavours like their cheeseburger or buffalo chicken ranch. The upside of finishing off the bowl is that you'll also go on the Leo's Wall of Fame, an honour that other poutine hopefuls can only dream of.
Amigos Cantina's Nachos - 806 Dufferin Avenue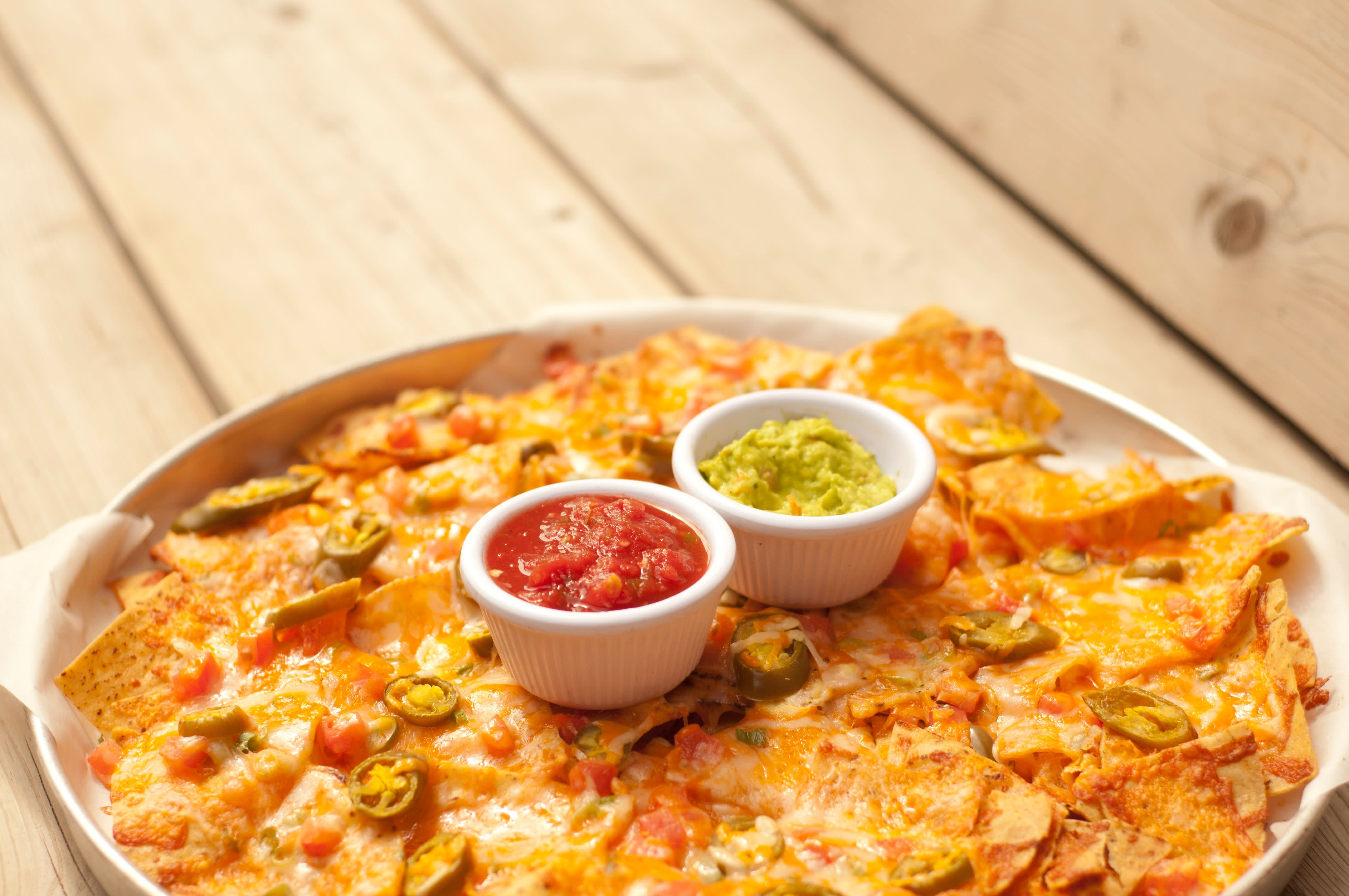 Photo via Amigos Cantina
Amigos' nachos come in all varieties but one thing they have in common is the enormous platter size, which is enough for sharing with a couple people as a meal. The Nachos Supremo Grande at $22.95 is topped with shredded pulled chicken, peppers, onion, black beans, pickled jalapeños and a three-cheese blend. Or try the Nachos Grande at $17.50, which was made for nacho and meat lovers alike: loaded nachos with shredded chicken, ground beef and crab.