When you're travelling or on the go, it can be hard to get in some much-needed movement.  Making the effort is half the battle, so why not make exercise a way to explore the city at the same time? Saskatoon boasts several unique and locally-owned fitness studios that offer great drop-in rates, making it simple to stay active.
If you're staying downtown:
These fitness options are close to Park Town Hotel, the Delta Bessborough, the Sheraton Cavalier, the James Hotel, Hotel Senator, the Radisson, Hilton Garden Inn and the Holiday Inn Express & Suites downtown.
Ryde YXE Cycle Studio - 705 Broadway Avenue & 741 7th Ave North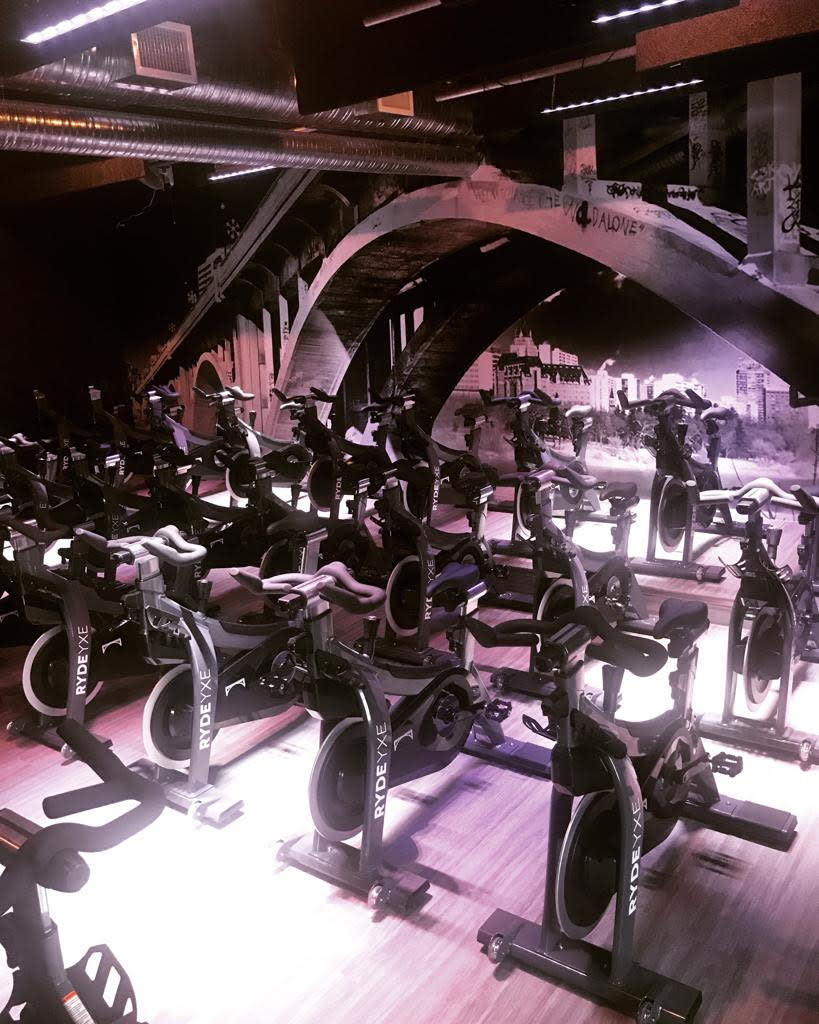 Photo via Ryde YXE
With two locations, Ryde is a great place for an indoor cycling workout that is sure to make you sweat. Your first class is free at Ryde, and if you're a student visiting the city, you can get 20 percent off with a valid student ID.  
Club Mynx Fitness - 619A 1st Ave North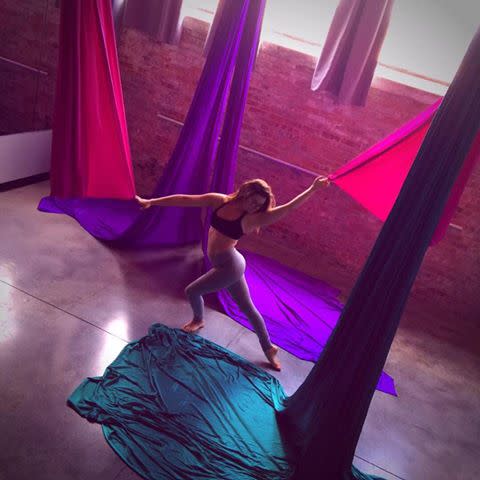 Photo via Club Mynx
Club Mynx offers pole dance for all levels, Aerial classes and Barre, which is a ballet-inspired fitness class. Most of their classes run on a 6-week schedule, but check their website for which classes you can drop-in to. If you're coming with a group or for a special event, Club Mynx can be booked for private parties.
Freedom Functional Fitness - 102 20th St West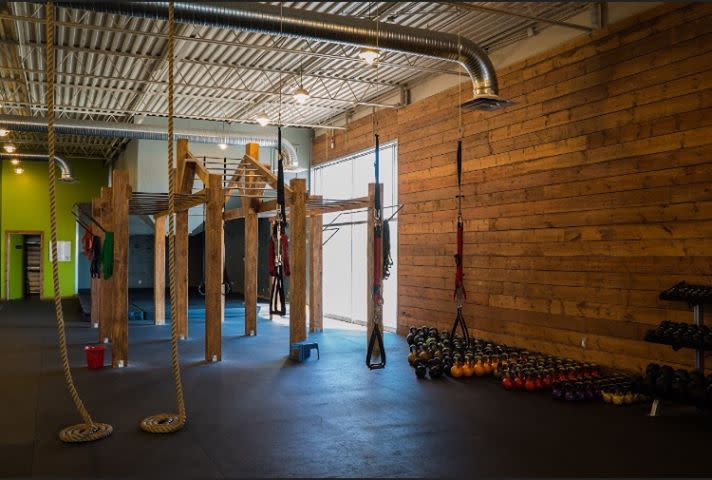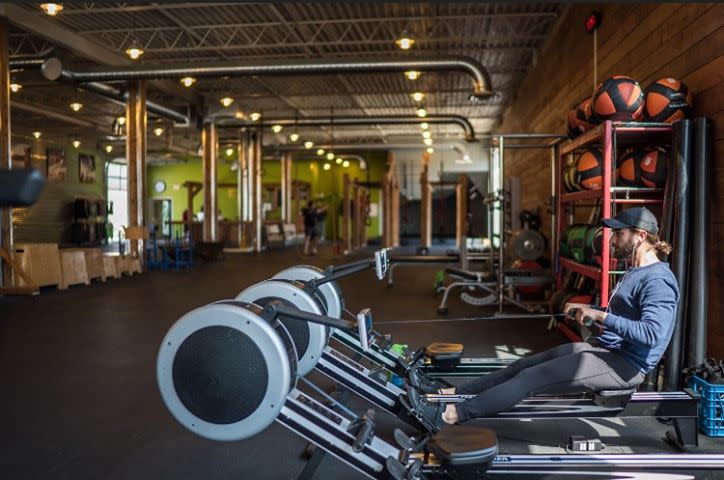 Photos via Freedom
Freedom focuses on movement, designing workouts around longevity to provide maximum results, and the facility features lots of natural light and a rustic wood design. Their classes include Freedom Camp, a group training cardio and strength class, kettlebell class and Freedom Flow yoga. They also offer open gym times if you want to do your own workout in a unique environment.
One Yoga - #4 527 Main Street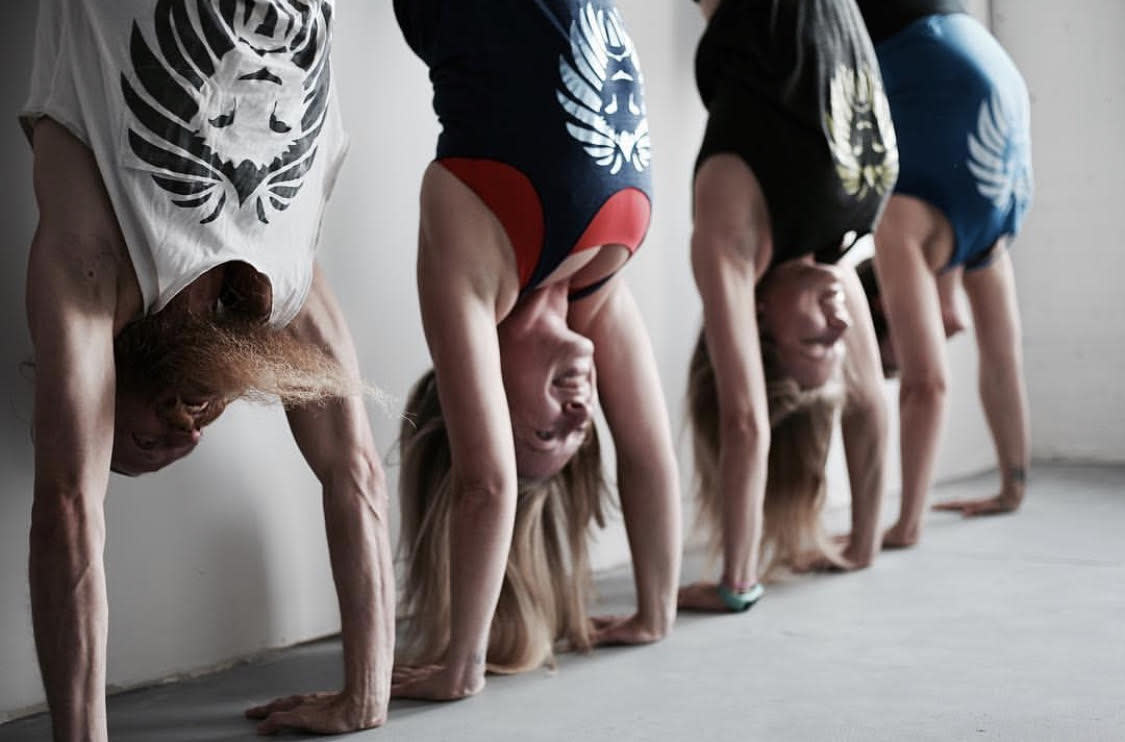 Photo via One Yoga and @mollyschikosky.photo
Right off of Broadway Avenue, One Yoga offers everything from Vinyasa Yoga to Yin Yoga, and my personal favourite, Power Vinyasa Yoga, which is great for both strength and flexibility. Your first class is free and if you arrive early, you can relax and sip on their daily complimentary tea while you wait for class.
Grip It Indoor Rock Climbing - 501 23rd Street West
Photo via Grip It
Grip It offers drop-in climb times for both adults and kids. If you're here with co-workers or a group, they have group rates and are open late Fridays and Saturdays until 10 p.m. Fill out their waiver online ahead of time to save time.
If you're staying near Stonebridge and Preston Avenue:
These fitness studios are close to Home Inn & Suites , Staybridge Suites Saskatoon, Hampton Inn Saskatoon South, Four Points by Sheraton and TownePlace Suites by Marriott.
We Move SK - 2325 Preston Ave South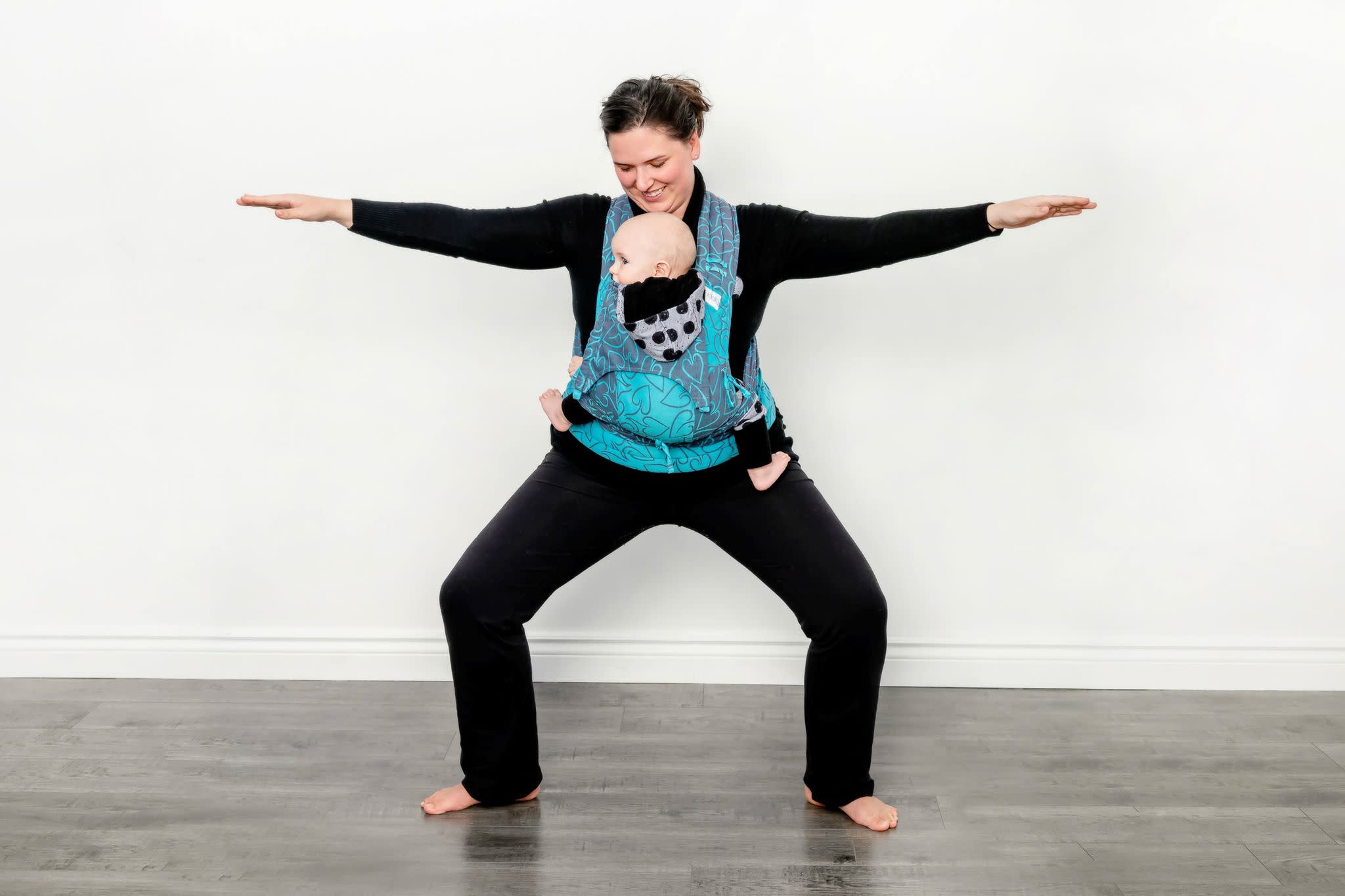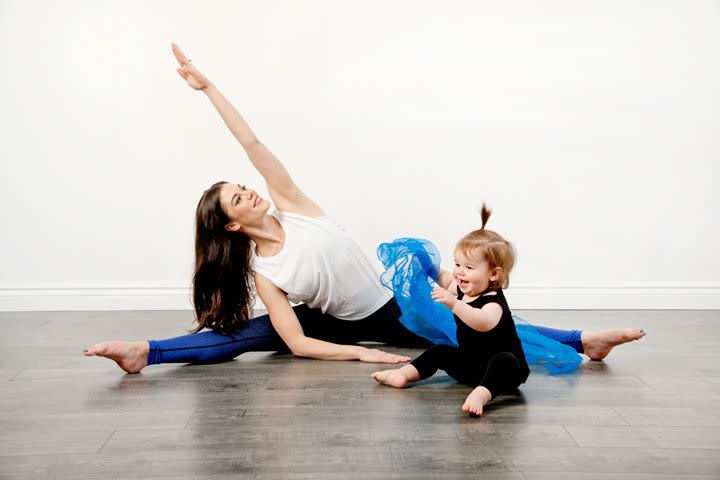 Photos via We Move
We Move is a studio that offers dance, music and fitness classes, including Zumba, AcroYoga and various levels of adult dance. They also offer prenatal and postnatal classes, including a class called Move with Me, which is a dance fitness class for caregivers wearing their baby in a carrier. You can register online for any of their drop-in classes, and as a bonus, your first class is free.
Saskatoon Loves Pilates - 2917B Early Dr.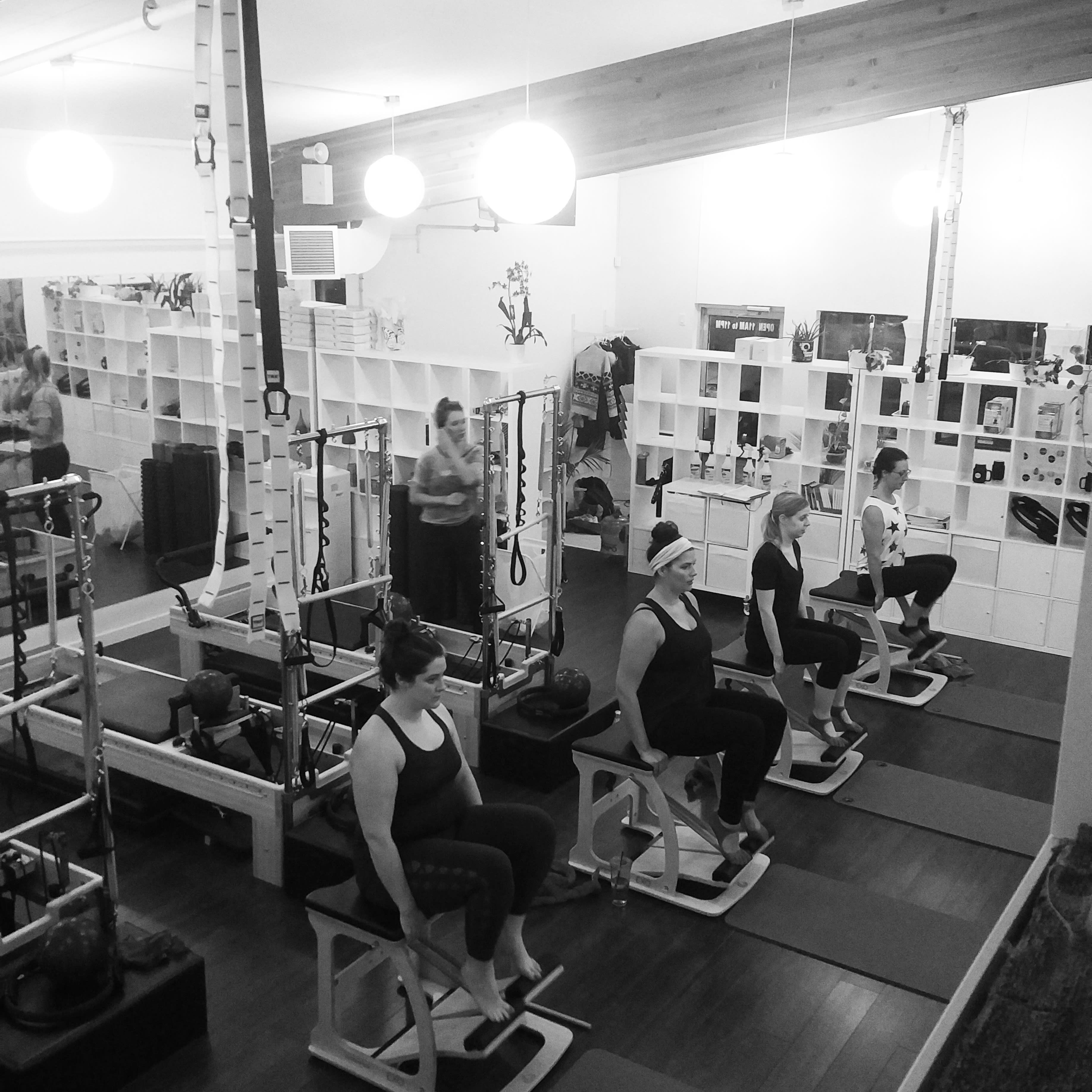 Photo via Saskatoon Loves Pilates
Saskatoon Loves Pilates offers classes ranging from beginner to advanced, with some classes incorporating equipment into the pilates workout. They also offer prenatal and a Mommy and Me classes, if you're travelling with little ones. Your first class is free, or you can purchase a five class pass for $40, which doesn't expire if you visit the city regularly.
Fly Studios YXE - 3230 Preston Ave S #90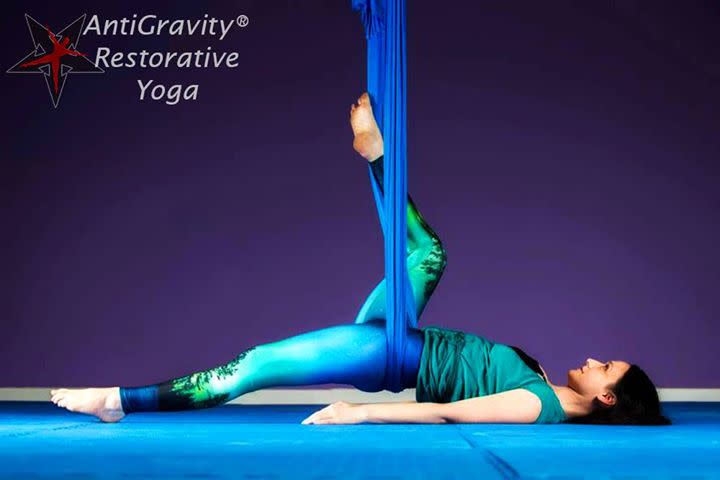 Photo via Fly Studios
Fly Studios is an Aerial and AntiGravity studio, where you can soar into a unique workout. They don't take drop-ins for their Aerial classes, but you can drop-in to an AntiGravity yoga class where you will do inversions and movement with the support of an antigravity hammock.