Every time I drive across the University Bridge in Saskatoon the big round windows at the Park Town Hotel catch my eye! Who's in there? Are they visiting Saskatoon for something special? What do they think of the view? 
It's been a busy month so when I got the opportunity to slow down and BE one of those people, I jumped on it! I packed up my bathing suit, my camera and my husband, Brian and headed downtown for a summer staycation. And I will tell you what I thought of the view. I loved it!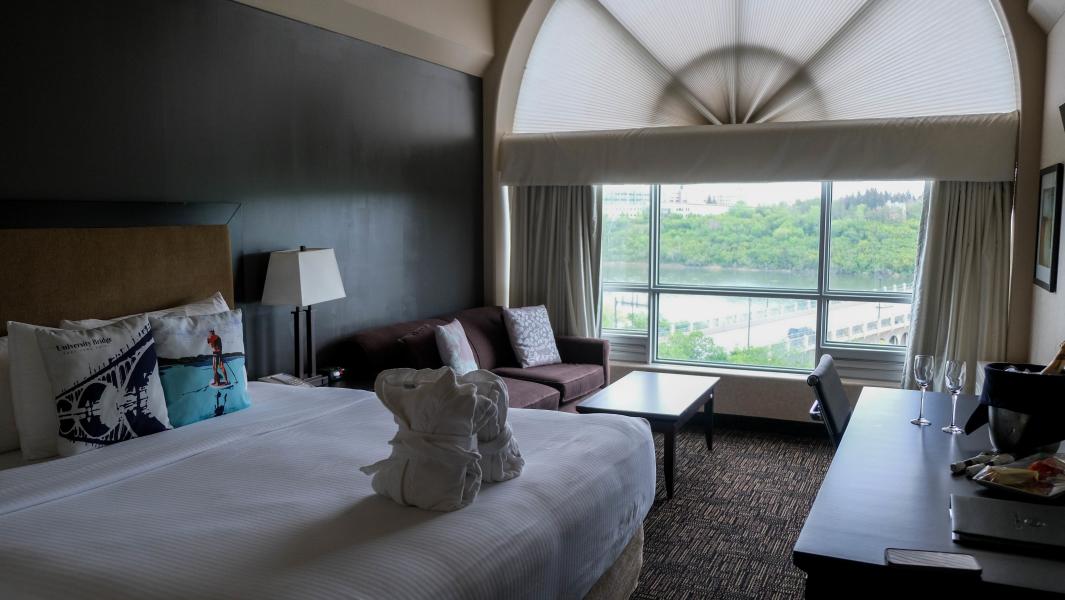 Located on Spadina Crescent, The Park Town Hotel is close to all the central Saskatoon hot spots! Step out of the front doors and you are directly on the Meewasin Trails ready to explore. They also have a restaurant and lounge in the lobby, and attached pub and an off sale liquor store. What more does a girl need?!  
I wanted to look into the history of the hotel and was not disappointed. In 1957 two brothers, in partnership with family and neighbours laid the foundation for the Park Town Moto Saskatoon! Over 60 years later the Park Town Hotel remains a family-owned business! The current CEO is the son of one of the original visionaries!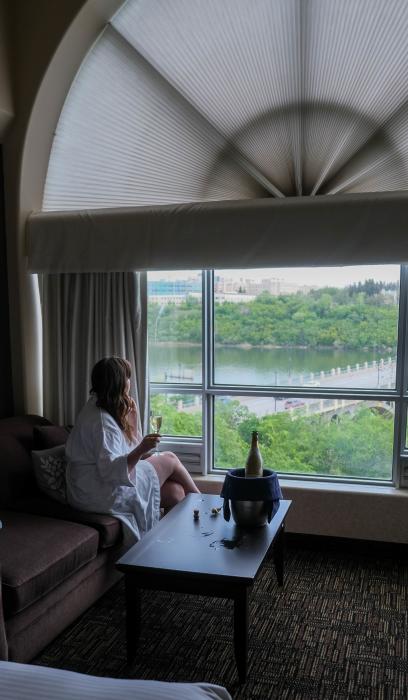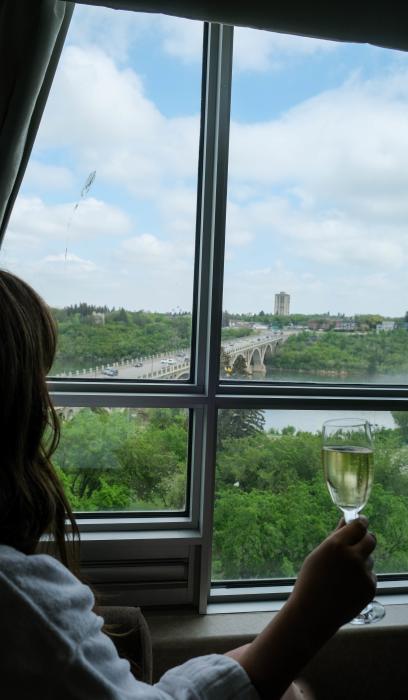 When we walked into our room the first thing, we noticed was the view! We had such a beautiful view of the River, we even spotted the Prairie Lily Riverboat coming under the Broadway bridge at the exact moment we opened the door! I threw on my robe and made Brian take photos of me immediately.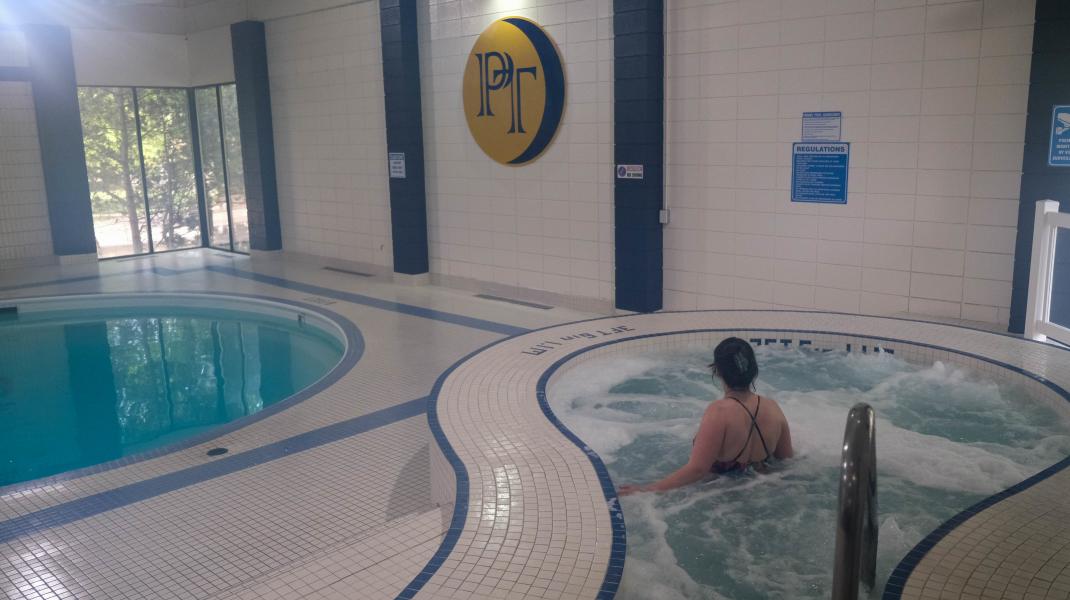 We went down and basked in the hot tub for a while. It was nice and deep. The pool was also a nice warm temperature. We felt spoiled having the whole place to ourselves. We checked out the fitness centre and they had an impressive array of equipment. This wasn't that kind of trip though, so instead of working out we headed to Broadway for dinner!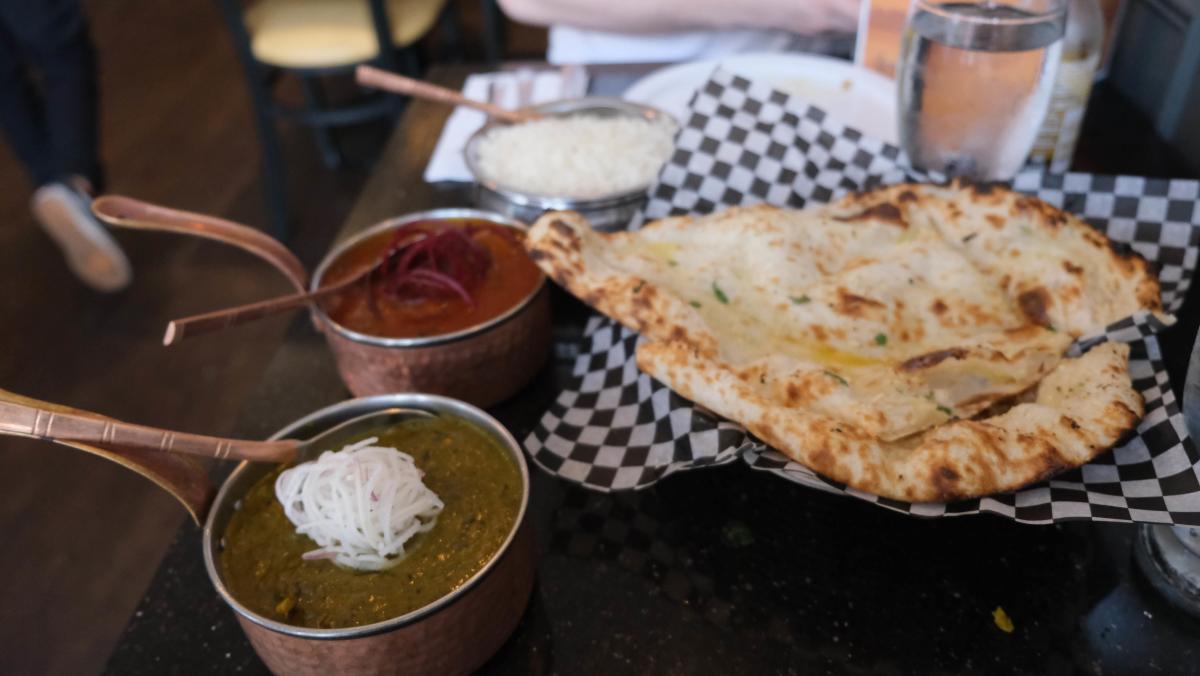 Since the hotel is located right next to the river, we walked the trails to Restaurant Kashmere on Broadway. They make incredible Indian food! It was Brian's first time there and it totally knocked his socks off (how old am I? I am leaving it in). 
After dinner we walked back along the trails to The Park Town Hotel. The sun was starting to get low in the sky and we enjoyed a glowy walk home. Then we curled up in the giant King Sized bed and watched movies!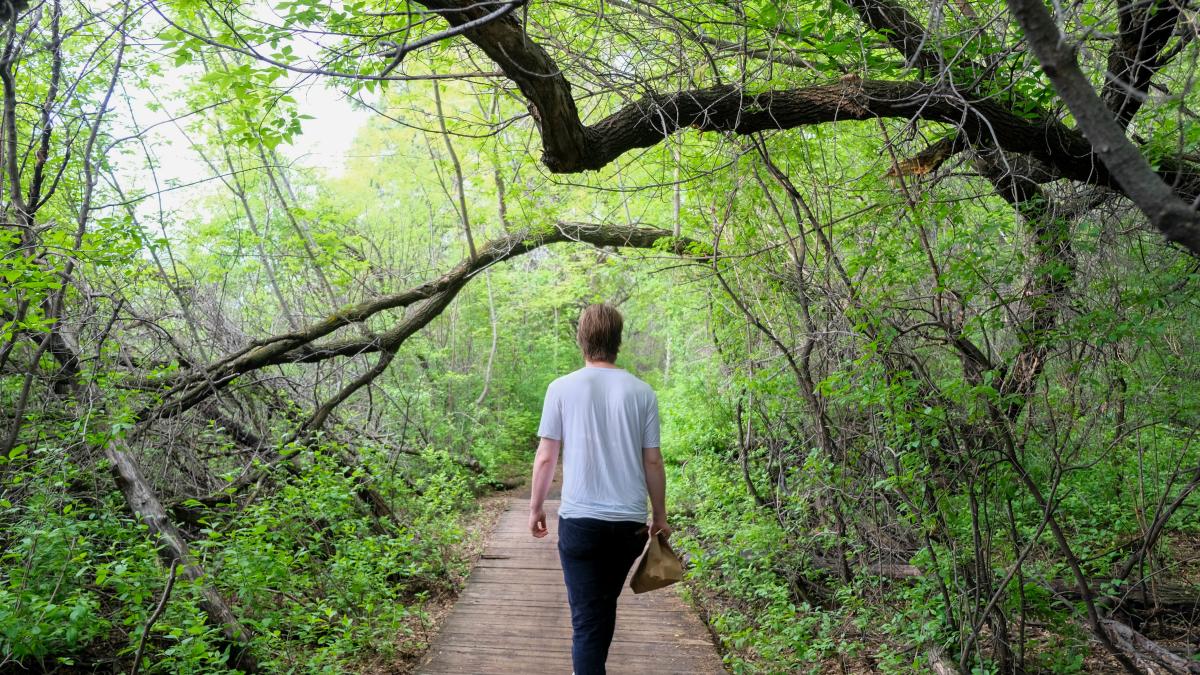 The best kind of night if you ask me! I recommend a stay at The Park Town Hotel next time you visit Saskatoon.