February Break is coming up quickly and if you're wondering what's going on in and around Saskatoon the week of February 16-26 for you and the family, have I got a post for you! (It's this one. Keep reading.)  
Not to rank events because there are some real goodies happening over the break, but I've just gotta kick this off with Kôna Wanuskewin Winter Festival, a one-day event that celebrates Indigenous culture. Wanuskewin has storytelling programming going on all week long but Kôna in particular is an incredible opportunity to experience sleigh rides, dog sledding, Creeland and Powwow Dancers, kicksledding, snowsoeing, and winter guided walks. You'll also learn about tipis, drums, and hide scraping. You'll listen to stories, be involved with games, and take in the really, really, really antique roadshow. It's Feb 18, DO NOT MISS THIS DAY.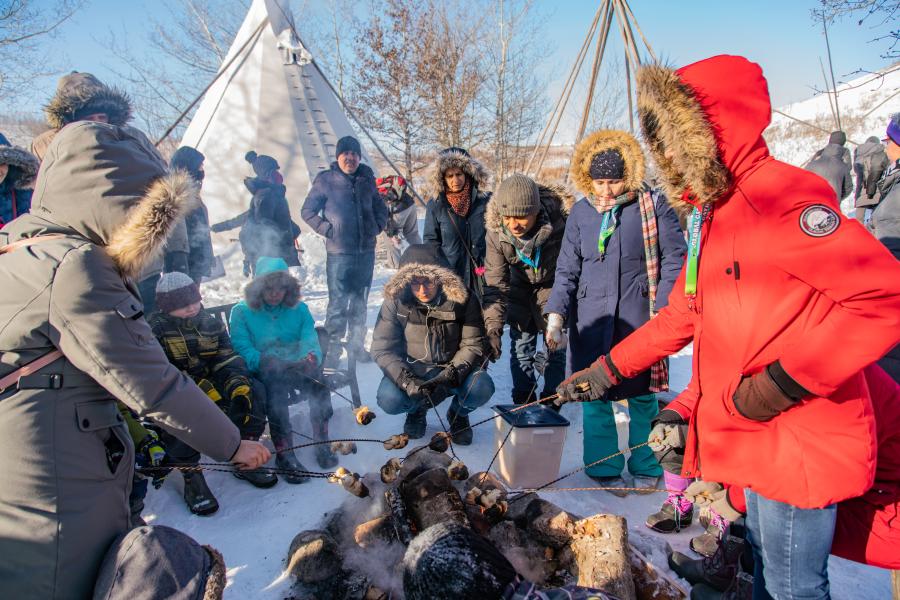 Photo Credit: Discover Saskatoon and Studio 10
Happening Feb 18-25 is another family-friendly event, Nutrien Wintershines. This annual festival which is free to the public boasts attractions like giant Jenga, a scavenger hunt, sleigh rides, snow sculpture workshops and amazing ice sculptures. This year, the theme is Fabulous ConStarlations. Visit Friendship Park all festival long to journey the world through illuminated sculptures representing iconic structures from around the globe like Taj Mahal and the Eifel tower. If you're looking to make some memories over the break, put Wintershines on your list.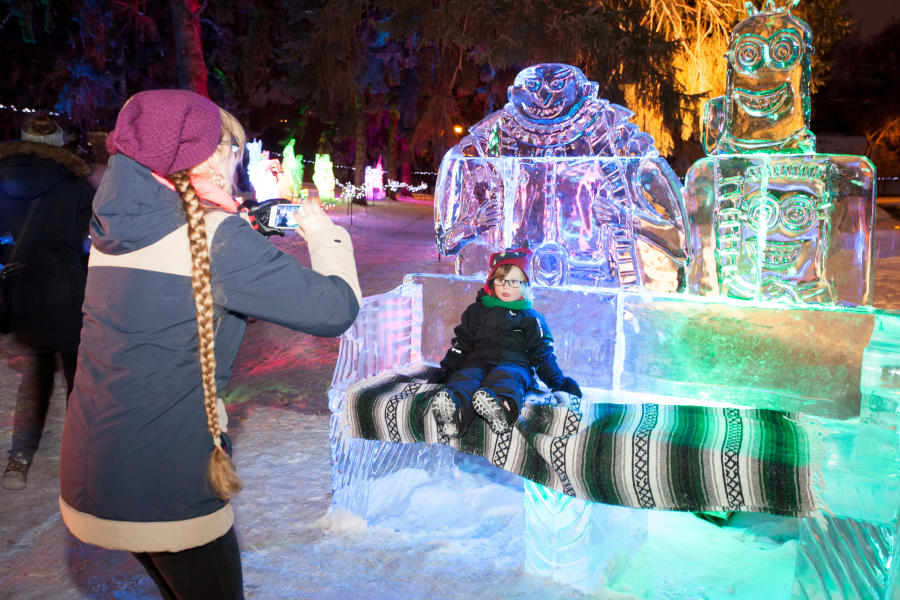 Photo Credit: Discover Saskatoon
What do you get when you cross a puppet show with a beloved children's author? It's Munsch Mania presented by Wide Open Theatre! Various days and showtimes over the break make this an easy win. Or maybe you'd like to get out without the kids? I saw Saskatchewan playwright Kenneth T. Miller's The Herd at Persephone which follows the story of an Indigenous geneticist and farmer whose work results in twin white bison calves being born into a First Nations herd. It's a fast-paced and fascinating play that explores the clash of science, power, and Indigenous values when a media storm ignites. I recommend!   
Do you have a model train fan in your life? Wait, maybe it's you! The All Aboard Model Train Show runs Feb 25 & 26 at the Western Development and is free with admission. This is Western Canada's second-largest train show and is a hit with kids of all ages. Go for the trains, stay for the exhibits, end with fries and chocolate milk in the café.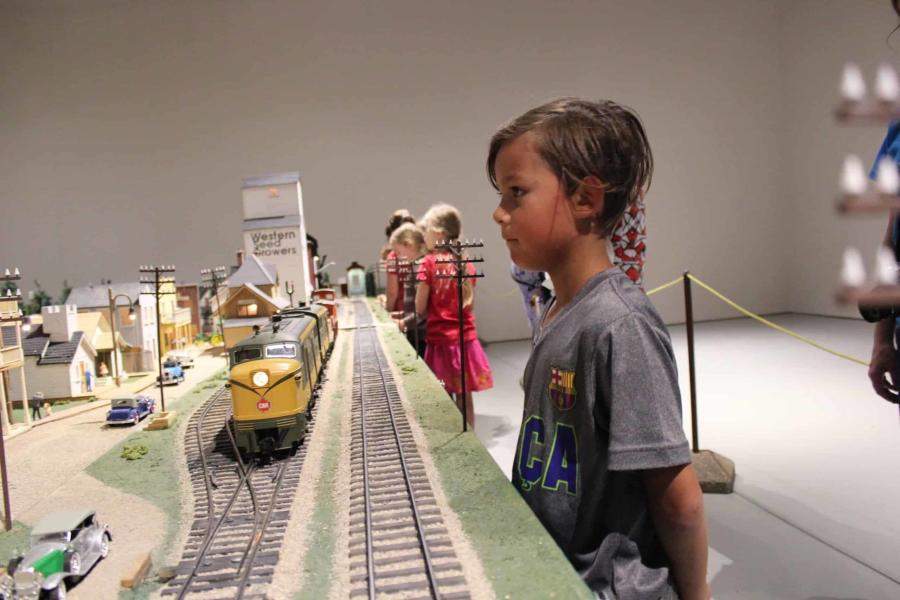 Speaking of fun for all ages, may I suggest Discovery Dash taking place at Nutrien Wonderhub (or online) February 20. Teams of up to 6 people can register to complete challenges at activity stations, like Amazing Race meets Cranium. And yes, there are prizes.
And this list would not be complete without mentioning winter's ongoing wins like the Saskatoon Zoo which is free admission / by donation until March 31, the Clarence Downey Speed Skating Oval which is free to the public, our city's downhill destination, Optimist Hill. February break is winter's last hurrah so take every opportunity to enjoy it—you can even get into Winter BYXE Week Feb 13-20 and show the season who's boss on two wheels.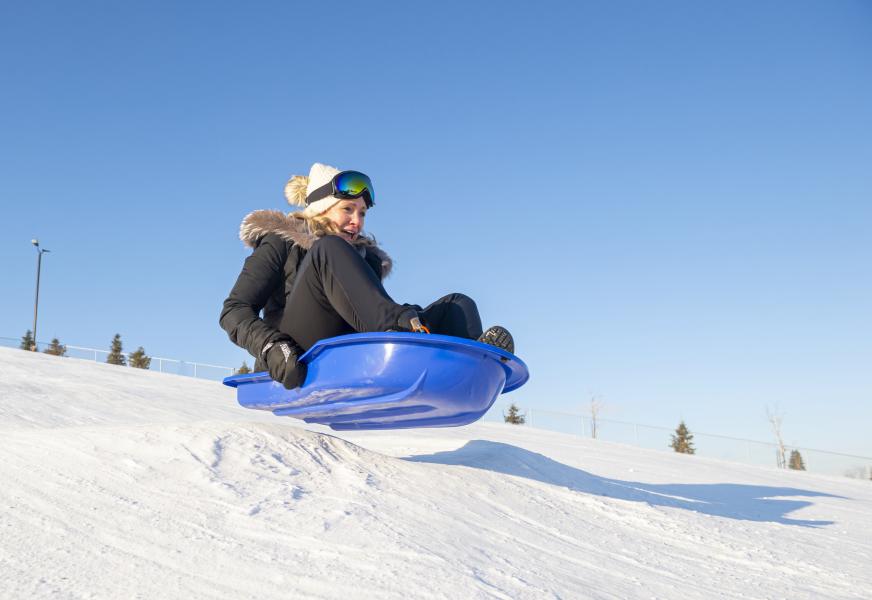 Photo Credit: Discover Saskatoon
I hope you've found something on the list that sparks your interest! And if you're just scrambling to get your kiddos cared for while school's out, I've got you covered for that, too: click here for the full list of February break daycamps in Saskatoon. And don't forget my comprehensive list of indoor kids' activities if you're looking for a cozy day in. Happy planning 😊