Get ready for the most romantic experience Saskatoon has to offer this winter. Meewasin's Sip and Skate is an exclusive evening experience at the Cameco Meewasin Skating Rink located beside the iconic Delta Bessborough.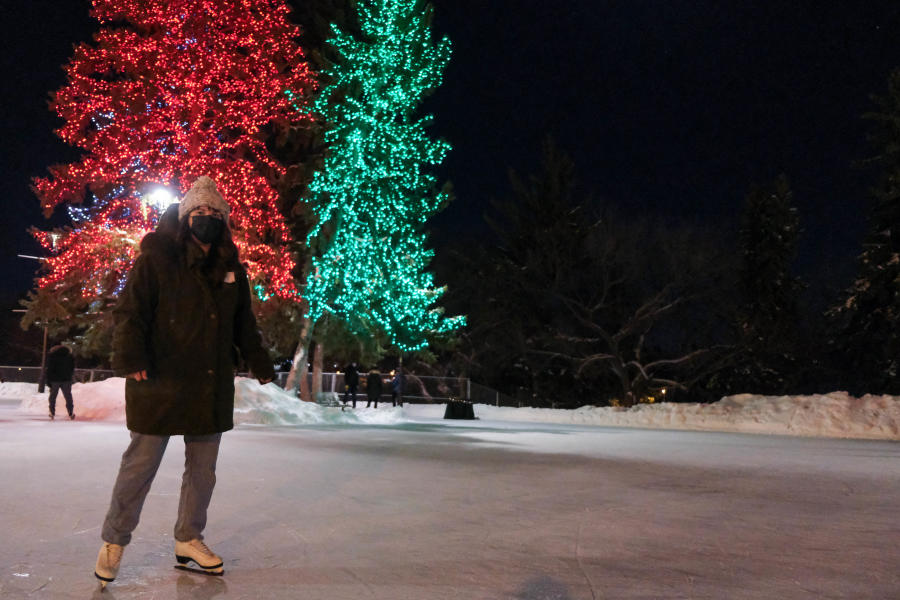 The Cameco Meewasin Skating rink opens every year in mid-December and stays open until temperatures start to warm up in March! During those frosty months it attracts thousands of visitors from the city and beyond. It is usually open to the public by donation but on select evenings Meewasin closes the rink to the public and hosts the Sip and Skate experience. 
Sip and Skate allows a small group of guests to have the rink to themselves during the evening. The lights on the trees in the middle of the rink are twinking, and there is music playing over the speakers to set the mood! I was lucky enough to attend this experience last year!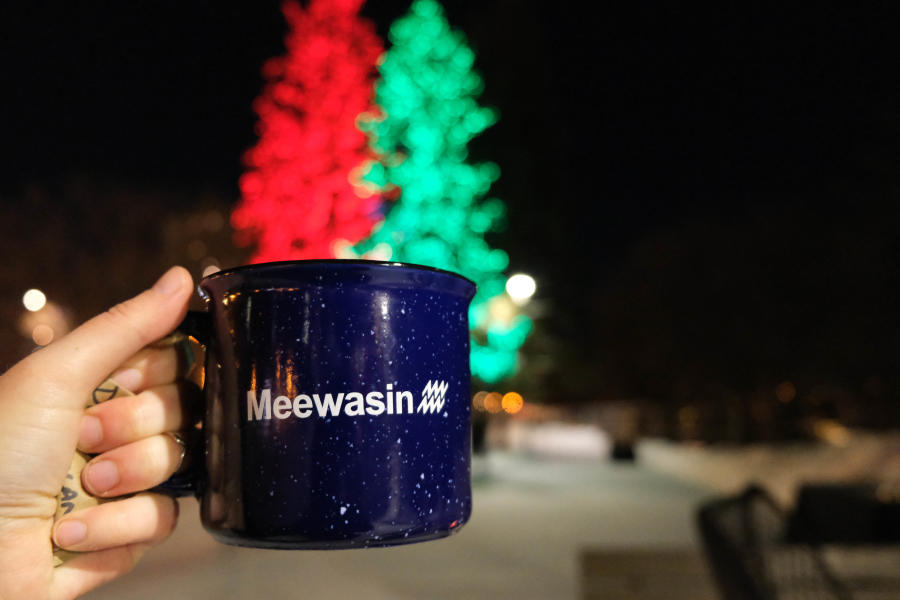 We were greeted with a warm cocktail that showcases local spirits from Lucky Bastard Distillery! Lucky Bastard opened their doors in 2012 after the owners won the lottery! I like to think that every time I am enjoying one of their products, I am drinking just a little bit of that luck! The best part about this cocktail? You get to take the beautiful Meewasin mug home! 
For the rest of the evening, we skated around going back and forth between the almost empty skating rink, and the warm fire pit. At the fire pit each guest is provided a Fireside S'more Box from The Prairie Grazer and a stick! You can make smores, warm up and visit!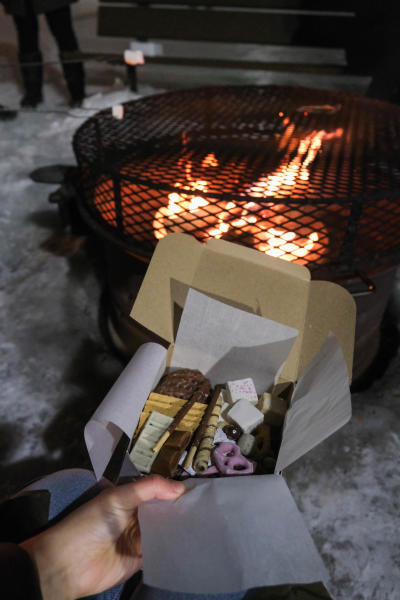 Before we left my friend was called away to take a photo of a couple under the sparkly trees! Little did he know he was going to be photographing an engagement! It was so romantic! If you're looking for a special place to pop the question, I think this is a pretty good one! 
The best part of this experience is that your ticket helps support the important work that Meewasin Valley Authority does for this city! Did you know Saskatoon is home to the LARGEST urban conservation area in Canada? And all that space is taken care of by Meewasin!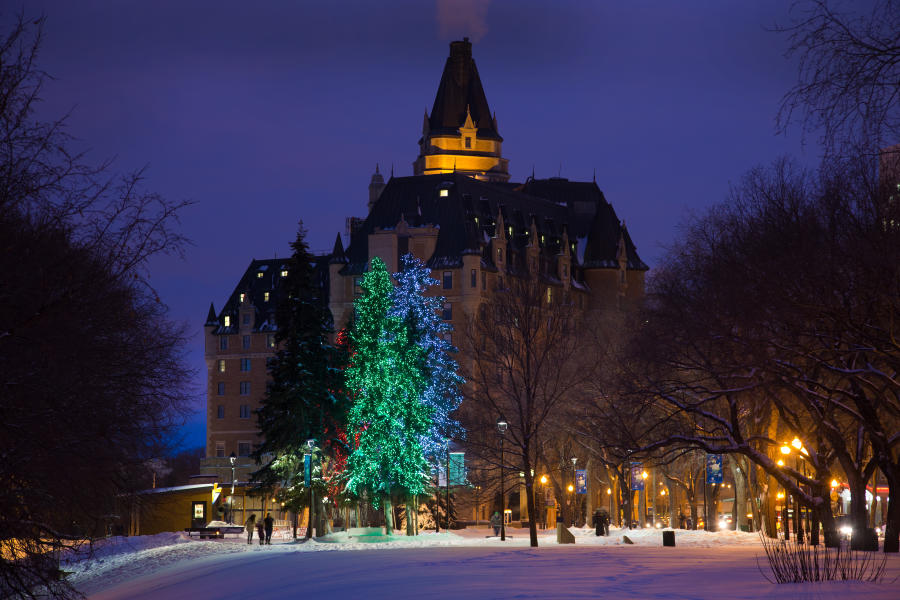 This winter, treat yourself to a romantic evening outside and do some good while you're at it!