With a nickname like "Paris of the Prairies," you might expect that Saskatoon and Paris would have something in common. And you would be right! However, I hadn't thought that the main thing in common would be romance! My very first visit to Bridge City was with my girlfriend for what turned out to be a very romantic couple of days.
Over the course of a weekend, we quickly discovered why Saskatoon was the only Canadian city to make The New York Times' list, of "52 Places to go in 2018". They may not have mentioned that you should come to Saskatoon for romance, but the city's beauty, thriving food scene, and diverse experiences go hand in hand, making it a fantastic spot for a couple's getaway.
Stop one was the long-standing restaurant Calories, found along the quaint and trendy Broadway Avenue. Overwhelmed with the menu options, I eventually chose a sandwich topped with goat cheese, spinach, and prosciutto. I am not exaggerating when I say that this sandwich was incredible! As amazing as the sandwich was, it was shown up by a slice of Saskatoon Berry Lemon Yogurt Cheesecake. I'm pretty sure that if my girlfriend wasn't along, I could have polished off the entire cheesecake by myself.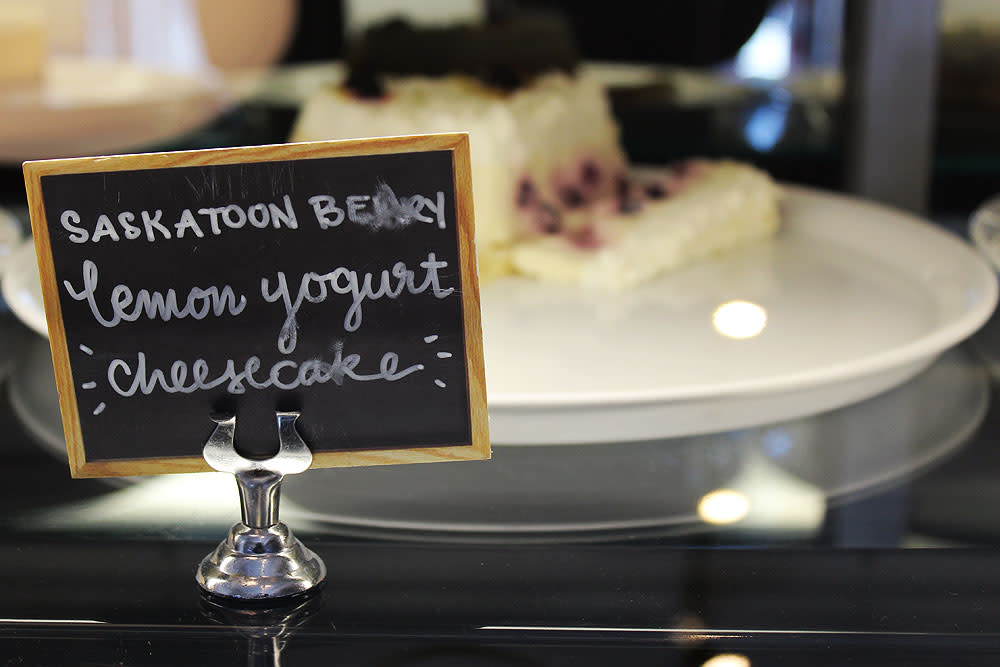 I had heard that one of the most popular places to take your significant other is the Cameco Meewasin Skating Rink along the river valley and adjacent to the historic Delta Bessborough Hotel. So, naturally, we headed there.
It's pretty easy to have an intimate experience when you need to hold each other's hands to stay upright. Skating at the Cameco Meewasin rink is free to the public, but remember to BYOS (bring your own skates!).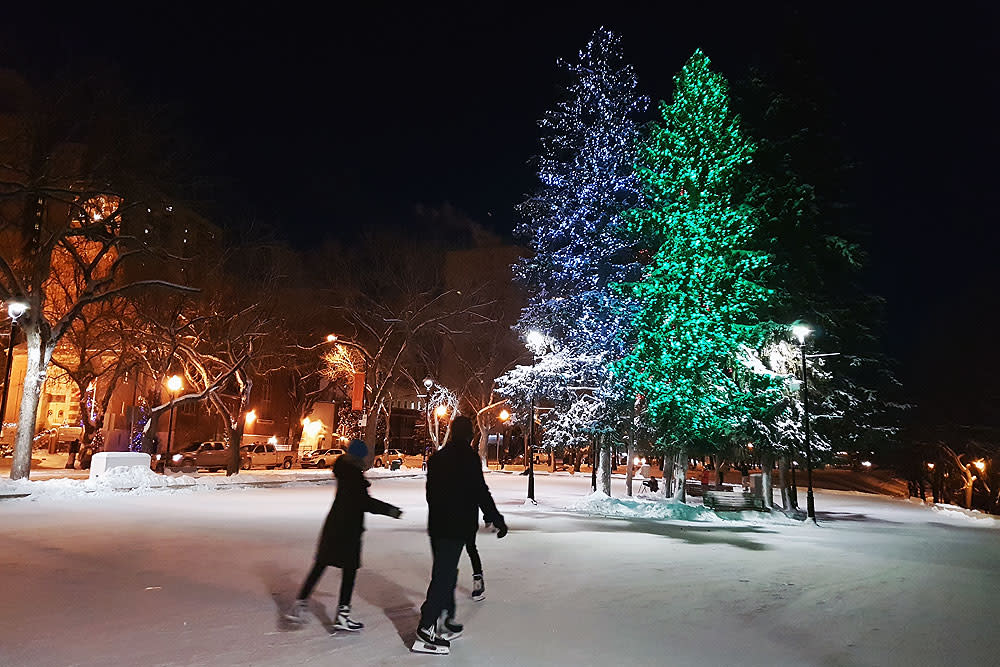 After that romantic skate, we knew we needed to warm things up. So we decided to take a visit to award-winning micro-distillery, Lucky Bastard Distillers. From one of the owners (the lucky bastard himself) Michael Goldney, we learnt about the locally-sourced ingredients in their highly sought after vodka, gin, rum, whisky and liqueurs. We thankfully thought to stock up on some spirits before leaving, thinking a nightcap would definitely be in order upon our return to our uber-chic and very romantic room at Delta Bessborough Hote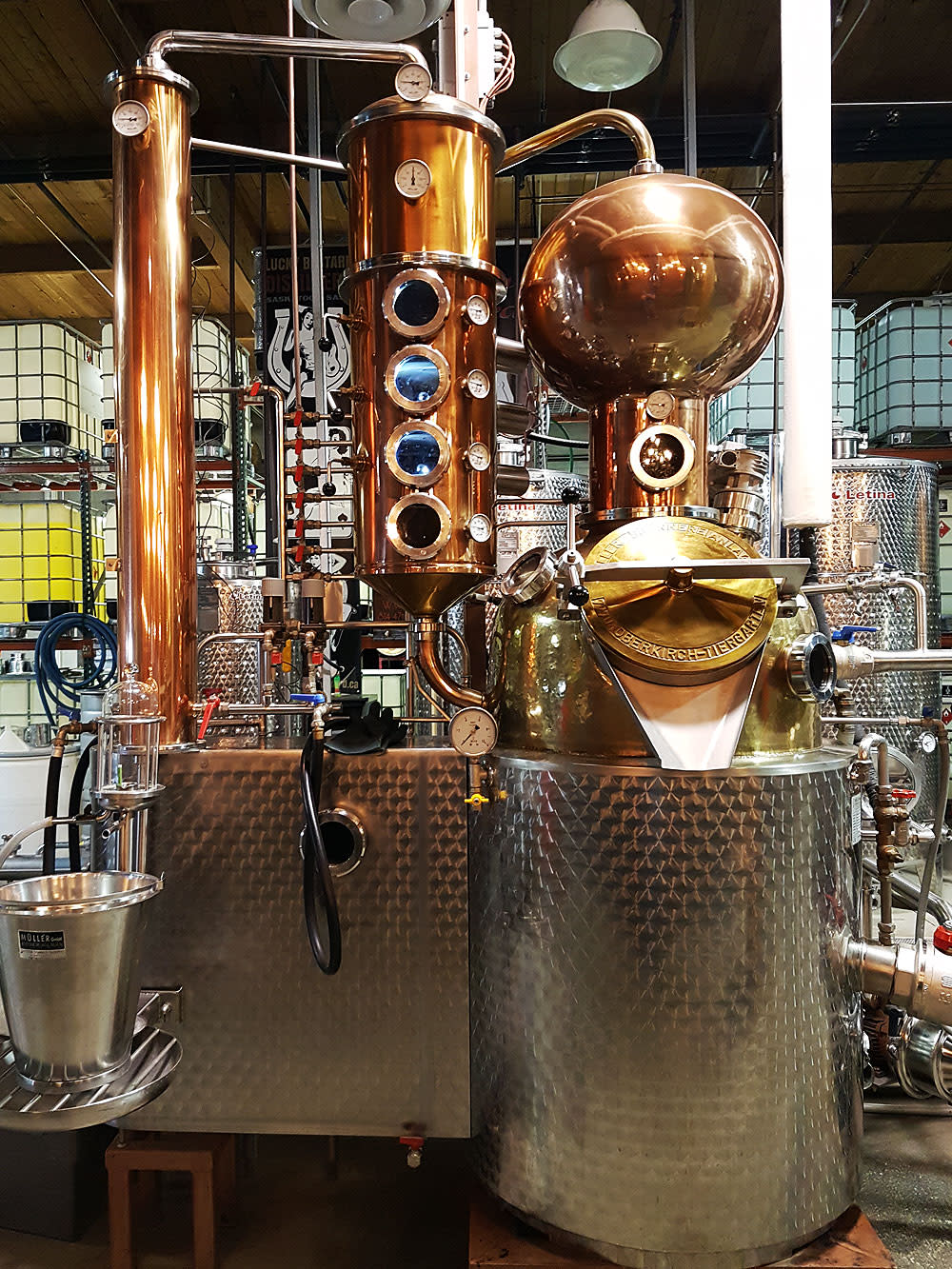 If you are planning your own romantic getaway to Saskatoon, I'd also highly recommend a visit the Remai Modern, one of the city's most iconic attractions. This exceptional art gallery (whose architecture alone impresses), focuses on the modern and post-modern contemporary artists of the 21st century, including everything from works by the renowned Group of Seven to Picasso linocuts. It's the perfect place to wander around with your sweetheart, take selfies and stand united with your perplexed-yet-contemplative art stare.
If you're anything like me and thinking about art makes you hungry, Shift is a restaurant right inside the Remai Modern. Offering an impeccable view of South Saskatchewan River through floor-to-ceiling glass windows and delectable contemporary cuisine, it's definitely worth a visit to enjoy the food, the views and the company of your beloved.
Although Saskatoon is half a world away from The City of Love, the romance, art, attractions and food are nevertheless comparable. Where Paris has the Seine, Saskatoon has the South Saskatchewan River, and where Paris has the Eiffel Tower, Saskatoon has the Delta Bessborough. French wine is replaced by prairie spirits, and classic art replaced by contemporary creations. We certainly found romance on our trip to the Paris of the Prairies, and know we'll be back again soon!