The JUNOs are just around the corner and we are getting so excited! There will be a TON of awesome JUNO related experiences happening during the week, but there will also be some downtime for exploring this beautiful city!
We wanted to make things easy for you by giving you five must-do experiences when you are in town for The JUNO Awards.
Wanuskewin is one of those transformative places you only stumble upon a few times in your life. It has been a meeting place for over 6000 years and continues to bring people together to this day. It is home to Canada's longest-running archaeological dig and is currently up for UNESCO designation.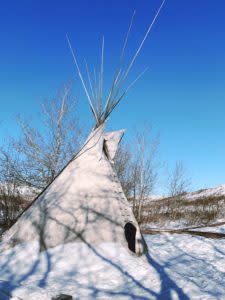 Tipi village at Wanuskewin Heritage Park in February
Walk the trails in the valley along the Opimihaw Creek and take in the natural beauty of the area. Take in some public programming such as watching a traditional dancer, a tipi raising, or a bison tour. On Saturday, March 14th there is a ribbon shirt workshop.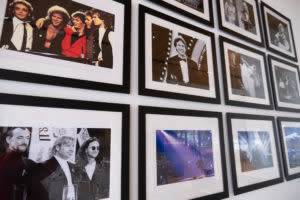 JUNO Photography Exhibit - Remai Modern
The gorgeous Remai Modern officially opened in October 2017. Since then, it has received global recognition. Check out the world's largest collection of Pablo Picasso's linocuts, or the Sonnabend collection, featuring works by Andy Warhol, Jasper Johns, and so many more amazing artists! This exhibit ends on March 22nd so see it while you're here!
During JUNO week there will two exhibitions with JUNO flavour! Check out JUNO Art is Art, an exhibition that shows the visual art of prominent Canadian recording artists. It draws attention to the connection between visual art and music. And don't miss JUNO photography exhibition showcasing photos of JUNO Awards of the past. Both of these JUNO Exhibits come to a close on March 15th 2020.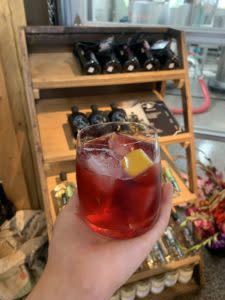 Gin cocktail from Black Fox's International Gin Day celebration!
Saskatoon is known for its amazing food and drink scene. This is perfectly demonstrated at Black Fox Farm and Distillery! Black Fox makes some of the WORLD'S BEST gin (believe me! They've won awards!), and they are located a few minutes of town on Valley Road on the cutest farm! Get three samples of their world-famous gin for $5 or free with a purchase of a bottle. It is also a wonderful spot to pick up a souvenir for someone you love back home!
Four: Walk the Meewasin Trails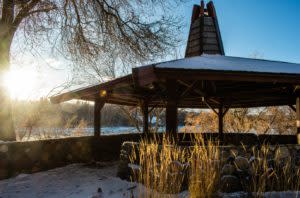 While in Saskatoon you will want to make sure you get that PERFECT Saskatoon selfie! The Meewasin Trails are the place! The trails run along the South Saskatchewan River and inject a lovely bit of nature through the heart of Saskatoon. There is no wrong route when exploring the trails because all of them lead to beautiful views. However, if you are looking for that perfect selfie spot check our these 5 great viewpoints.
For other Instagram worthy spots in Saskatoon check out this blog.
Five: Eat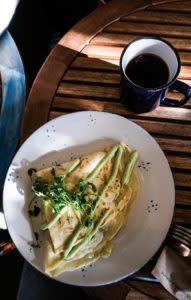 Drift Sidewalk Cafe and Vista Lounge
I mean, you knew we were going to get here! Saskatoon's food scene is an experience in itself. Skip the pub crawl and do a walking app crawl. Saskatoon's three core neighbourhoods are littered with amazing restaurants. For more information on where to eat during the JUNOs click here!