It's finally spring! The snow is melting, the days are getting longer and the temperatures are warming up.
Everyone is excited to spend more time outside and it's the perfect time to do just that. Here are five things you can do outside in Saskatoon on your own.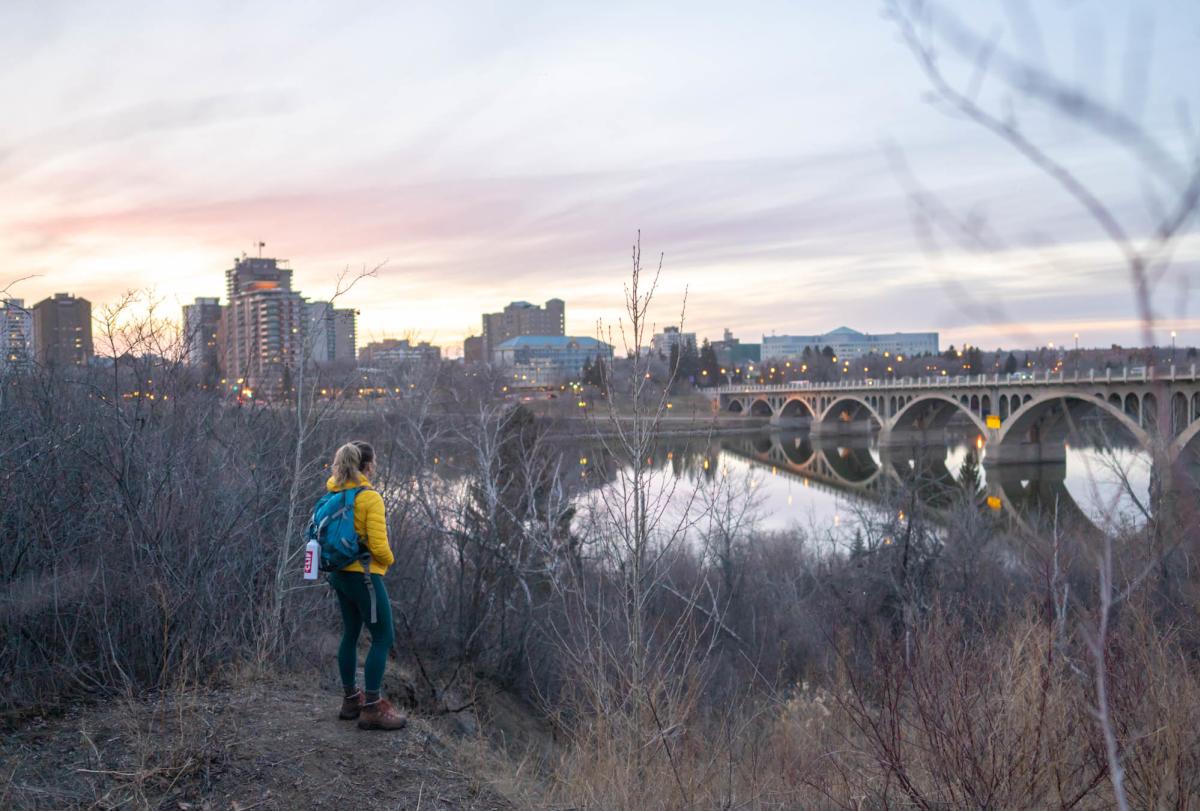 One: Play a Game of Disc Golf
Not sure what disc golf is? It's a mash-up between frisbee and golf. Players throw a disc at a target on a 9 or 18 hole course. The rules and scoring are similar to golf in that the lowest score (fewer throws) wins.

There are three disc golf courses around the city. Diefenbaker Park has 18 baskets and Donna Birkmaier Park and Wiliam A. Reid Park each have nine baskets. The game is free to play as long as you have a frisbee or a set of discs. (You can pick up a set online at Escape Sports.) 

Cool fact: The first disc golf game was played in Bladworth, Saskatchewan in 1926. Today, it's popular in 40 countries around the world with more than 50,000 players.
 
Two: Take Your Pup to the Dog Park


Saskatoon has amazing dog parks. Now is the time to head out with your pup and enjoy the warmer weather. Locations like Chief Whitecap, Sutherland Beach and Avalon dog parks have great trails to hike as well as access to beaches and water if your pup loves to swim.
If you want to keep your eye on your dog the whole time, check out Hyde Park or Pierre Raddison Park that are enclosed by a fence yet offer wide-open views of all the dogs in the park.
To find a full listing of all the off-leash, pup-friendly parks, check out the City of Saskatoon's website here.

Read More: Pet-Friendly Places to Hang out in Saskatoon
 
Three: Bike the Meewasin Valley Trails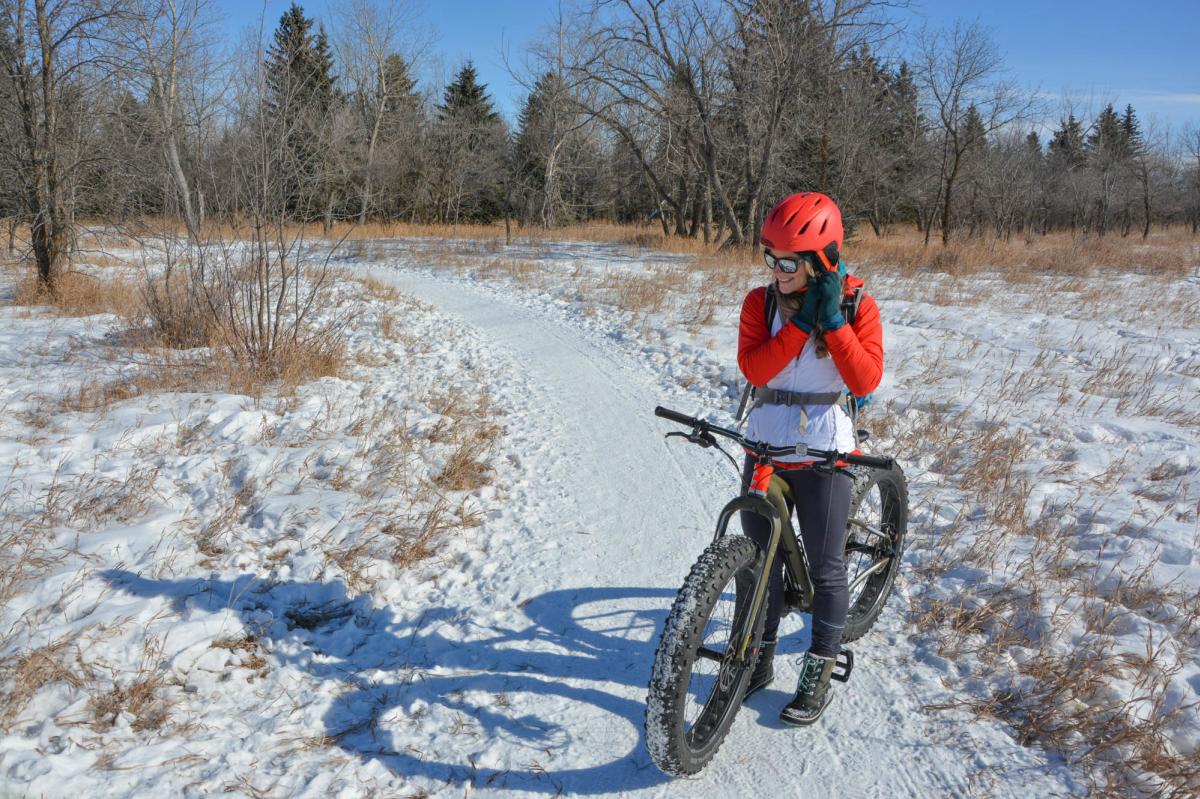 Whether you fatbike, mountain bike or like to get around on a cruiser, the Meewasin Valley Trails offers every type of terrain for every type of bike (and hiking, jogging and walking.)
The trails are extensive — located on both sides of the river as well as in and outside Saskatoon. For those looking for a challenge and a bit of adventure, stick to the dirt trails lower down in the valley for legit mountain biking trails. For those looking for a casual ride, stay on the paved paths looping along the river and across the bridges. The Richard St. Barbe Baker Afforestation Area is perfect for winter fatbiking enthusiasts.

An interactive map of the trail system can be found here, and a downloadable or printable version is here.

Read More: The Skinny on Fatbiking in Saskatoon

Four: Hike Cranberry Flats Conservation Area

Cranberry Flats combines any or all of hiking, biking, dogs (on leash) and spectacular views on the trail leading down to the valley lookout.
Only 15 minutes south on Highway 219, it's a great place to get outside the city and breathe in the fresh air. It's also a great place to de-stress amongst the open prairie, mixed forest and sandy banks along the South Saskatchewan River.
 
Five: Cross Country Ski the Trails
The snow hasn't left just yet! The nordic cross-country ski trails in the city are still open and active. Trails have been modified slightly to cope with spring conditions, but it's still possible to head out for a couple of last skis of the season.

For a quick afternoon trip out of the city, check out the ski trails at Blackstrap or Eb's Trails near Duck Lake.

Keep up to date on trail conditions here all thanks to the hard work and volunteers with the Saskatoon Nordic Ski Club.