In the winter it can be hard to keep that gram lit! But let's be honest, anyone can take a beautiful photo at a beach, only us northerners can brag about our winter wonderland! If you need a little winter Instagram inspiration this blog is for you!
I partnered with influencer @MissTMill from @DTNYXE (Downtown Saskatoon) to help me come up with a list of spots that we believe are the most Instagram worthy views of Saskatoon in the winter.
Let's jump in!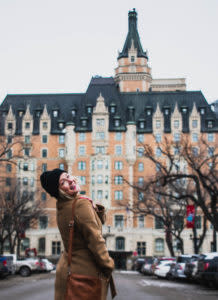 If you have seen a photo of Saskatoon you've seen a photo of the beautiful Delta Bessborough. A historic hotel located along the riverbank in the heart of Saskatoon's downtown. Summer or winter, day or night, this building makes a B-E-A-U-tiful backdrop! One of our favourite views of the Delta Bessborough is from the corner of 21st Street and 4th avenue. You get to see the building head-on and get a real feeling about what it's like to be downtown!
Hot tips for getting this shot:
Have the photographer stand just a little bit into 4th avenue

Timing is everything! Make sure you show up when there isn't much action, avoid lunch hour and rush hour.

Be careful!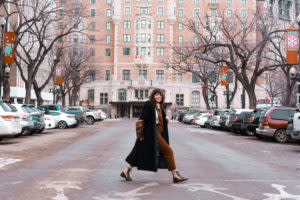 If you want winter wonderland you want the rink at Innovation Place. In the summer this little paradise has a koi pond and lush greenery, and in the winter the pond freezes into the cutest skating rink! Day or night this place is beautiful! We snuck down on a quiet afternoon and almost had the whole place to ourselves, apart from a couple of skaters.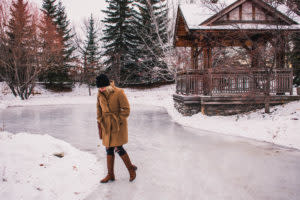 A Classic! This colourful mural can bring a little bit of sunshine into even the dullest of days. Pose with a cute coffee or a pal!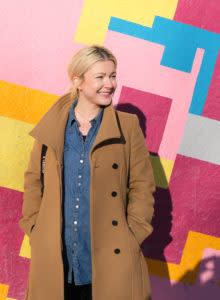 The Broadway Bridge has so many amazing photo opportunities! I was with Tannis so we picked the angle that best showcases Saskatoon's beautiful downtown! However, the river itself makes a beautiful backdrop, on the other side you get a great view of the Remai Modern or Broadway Avenue! Which angle will you pick?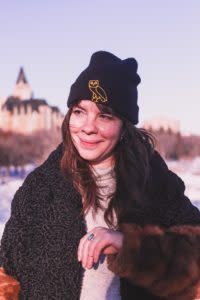 5. Remai Modern's Lucky Charms Exhibit
We finished our Instagram worthy Saskatoon tour back downtown at the Remai Modern. The whole building is so photogenic! Our favourite photo spot…. And we bet it's your favourite too…. Is the Lucky Charms exhibit - Pae White.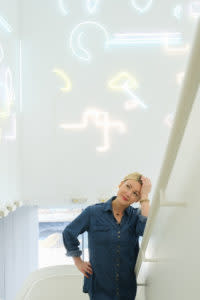 Where do you think is the most Instagram worthy location in Saskatoon in the winter?! We hope this blog has inspired you to get out there with your camera and update your feed! If you try out any of these locations tag Tourism Saskatoon at @visitsaskatoon or Downtown Saskatoon at @dtnyxe so we can see and share your photos!