The snow always gets me excited for Christmas. Ever since I was a little girl, I can't help but love Christmas and the joy it represents. This year my family was eager to start the holiday festivities early. So, we packed our vehicle, picked up some hot chocolate, and went to see the lights at the BHP Enchanted Forest!  Located at the Saskatoon Forestry Farm.
This year I decided to get a charcuterie box from Prairie Grazer - A nice treat for snacking on while touring the festive lights. (The Prairie Grazer creates unique charcuterie experiences through hand-crafted artisan boxes, featuring local products and ingredients). The kids enjoyed the variety of snacks offered in our box.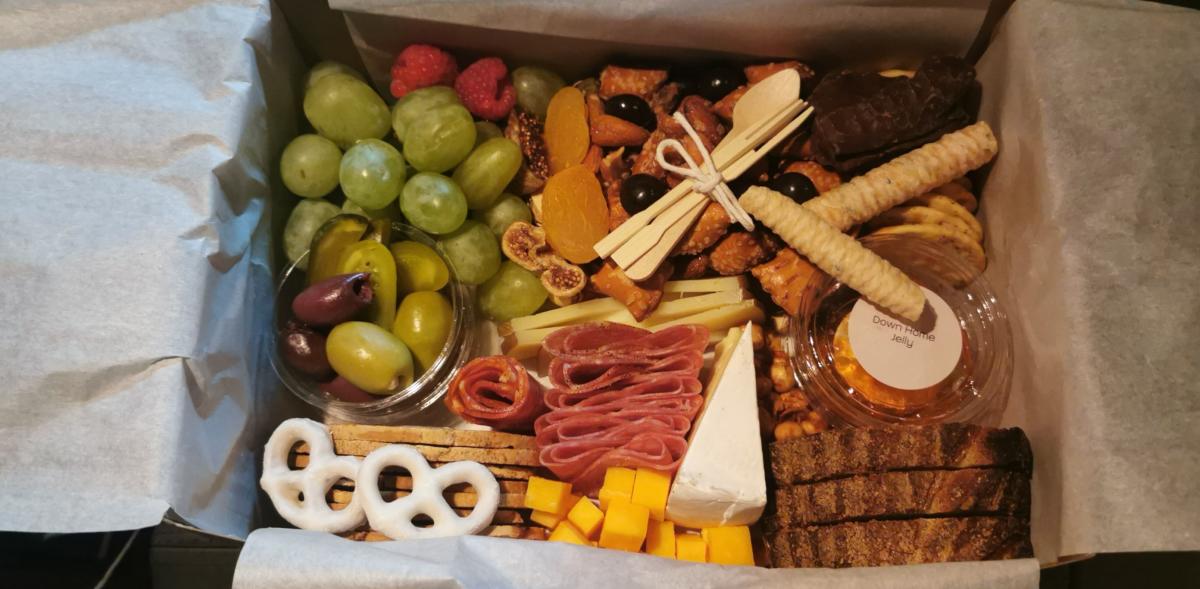 As we drove up to the lights, my youngest child Jye was in pure amazement. While my older kids started to talk about why they like this time of year and what they would like for Christmas –  I could also hear my second oldest, Kodiak singing in the background. So, I decided to hand each of them a pen and paper and said, "time to make your wish lists!". Of course, Spirit, my third child had to draw what she wanted. Which was a drawing pad – for her art-making.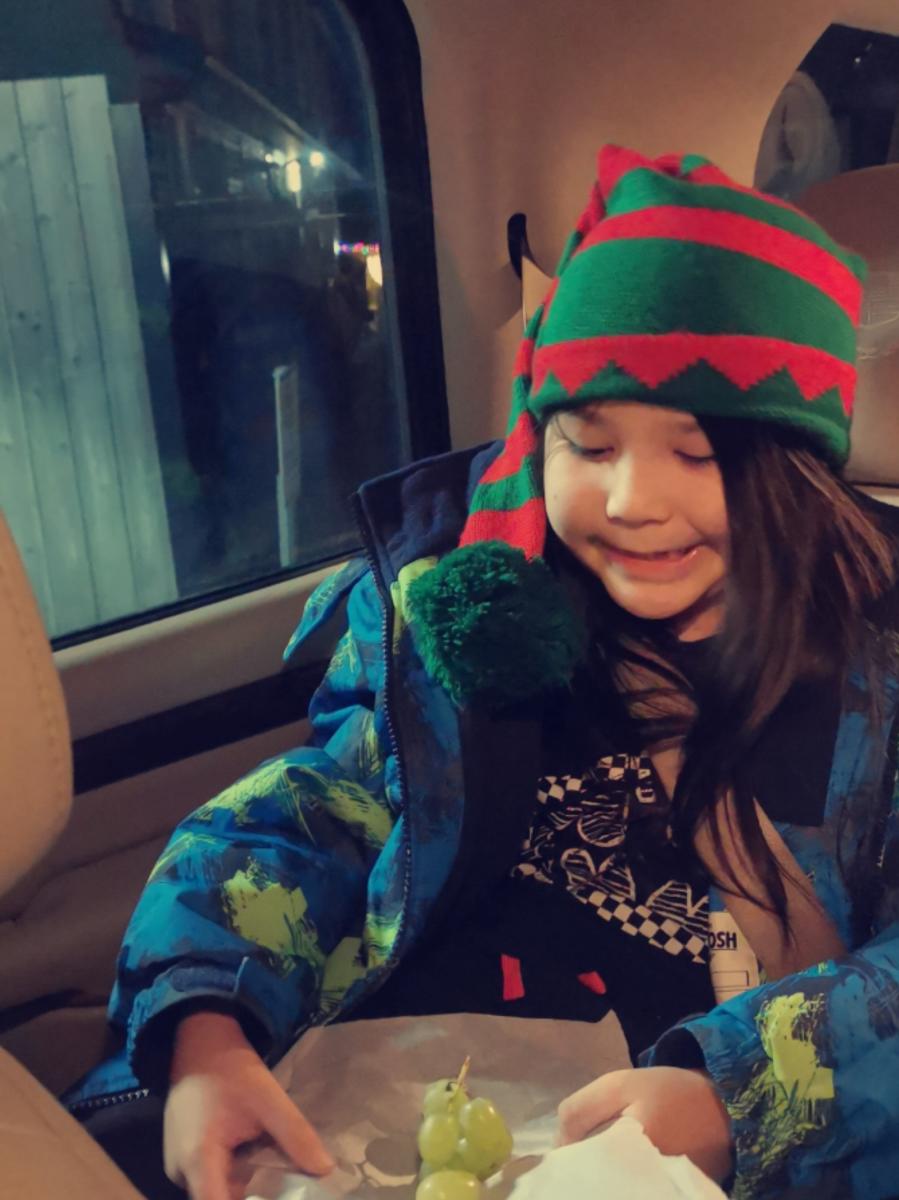 We enjoyed the new displays and how the LED lights shined bright. It's nice to see the changes over the years, but also the joy of some things that remain the same and remind us of past visits to the Enchanted Forest.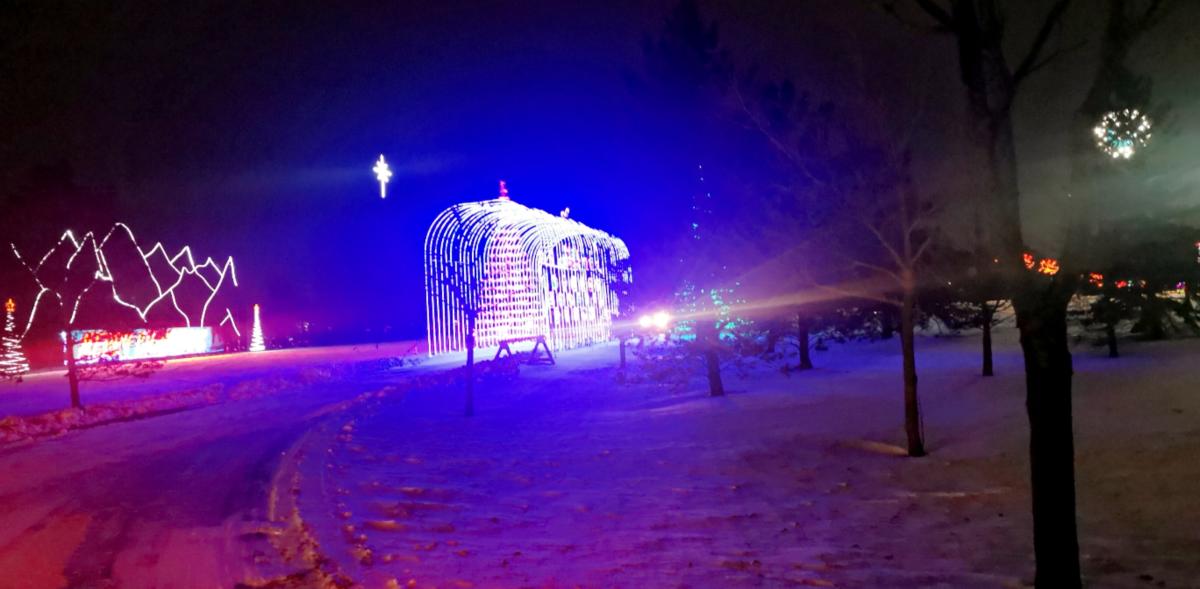 While you drive around, you can also turn the radio station to 97.3 and get to hear some great holiday tunes… If you haven't had enough of the festive vibes already.
My favorite part of the light tour was the pink tree and 'The Wolves' display. I always ask my kids to pick their favourite decorated trees. This year, they loved seeing the blue, green, multicolored, and candy trees!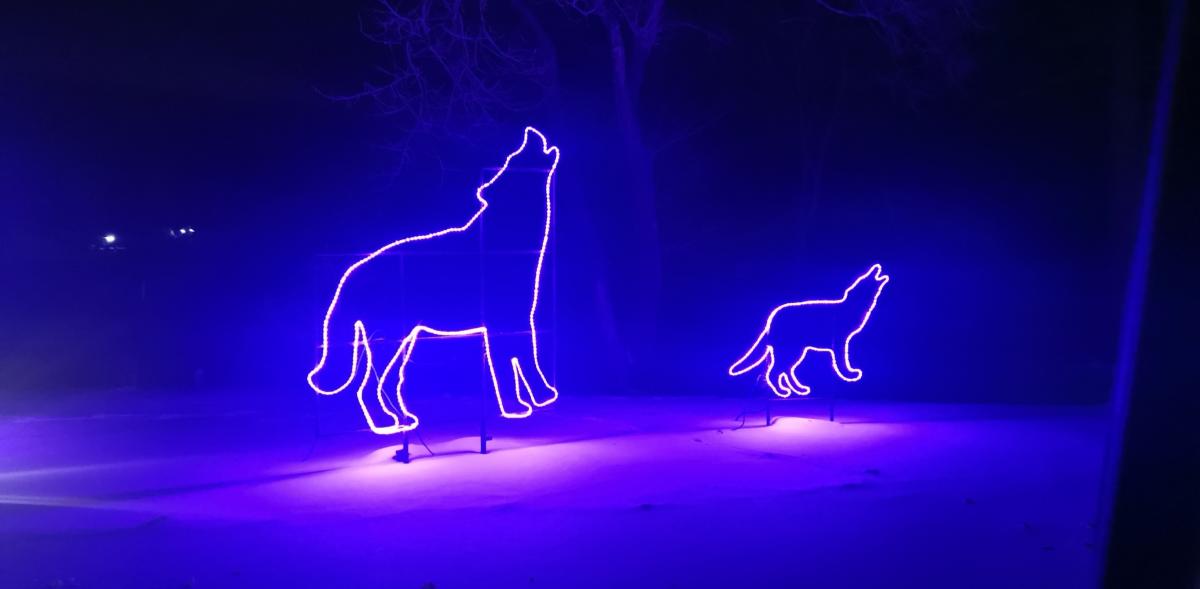 After finishing our tour at The Enchanted Forest, we decided to end the night off with a cruise around Saskatoon, continuing our festive night, seeking more beautiful lights in the city!