Looking for something totally unique to do in Saskatoon?! Look no further than Meewasin's Naughty by Nature Experience! Meewasin has been offering free programming to families and classrooms for years and surviving off of donations! They are now beginning to release some super fun paid experiences geared towards adults. 
Naughty by Nature is an exclusive guided walk through the Beaver Creek Conservation area, where you learn about the mating habits of some of the area's animal inhabitants! It is the perfect date night, or evening out with friends. I was lucky enough to try it out a couple of weeks ago! I want to tell you all about it without giving too much away, but I will say that some of the silly facts we learned SHOCKED me! 
We started out the experience with a make-your-own cocktail! The Cocktail was designed by Primal's General Manager and cocktail aficionado, Adrian Chappell! It features Black Fox Farm and Distillery gin and ingredients that can be found growing naturally around the area! It was so tasty and refreshing!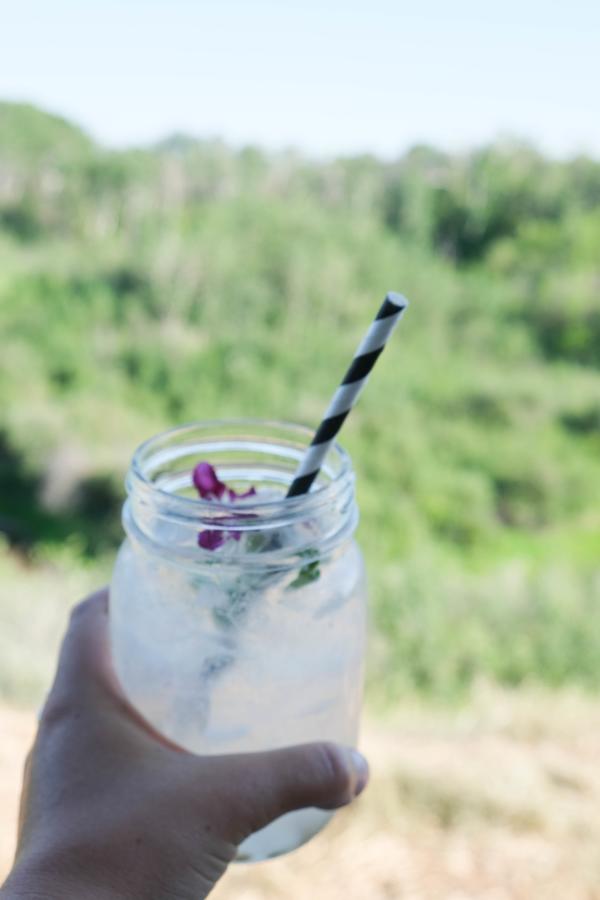 PHOTO: The cocktail 
With a cocktail in hand, we sat around and did some introductions, played some ice-breaking games, and started learning! Did you know geese mate for life?! Once our cocktails were finished, we hit the trail! We fed chickadees and got to see them feed their babies! One participant had never seen an Oriole before, so the guide Jamie (who was HILARIOUS by the way) showed us one in a tree! 
During the walk, we took frequent breaks to play games! Below is a photo of one of my favourite games... I don't want to tell you what we are doing. But I want to you look at the faces of these happy laughing people. It will be a fun surprise when you book your ticket!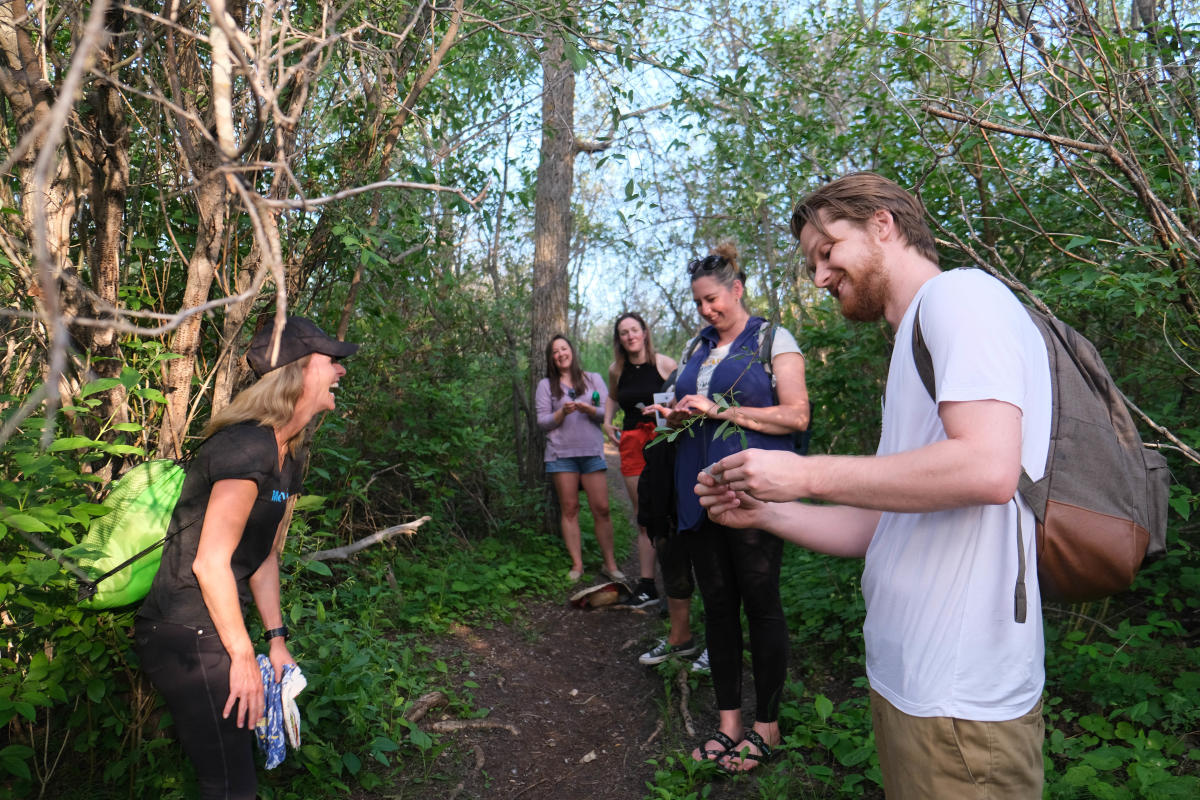 PHOTO: Participants laughing during an activity- Photo credit Darby Sutherland
After the hike, we sat down to a gorgeous picnic featuring a 9 Mile Beer and a charcuterie box from Style and Graze! Everything was so tasty, and it was so cool to see how Style and Graze also included ingredients that can be found growing at the Beaver Creek Conservation area! We were treated to the most gorgeous Saskatchewan sunset over the valley while we ate and went home full and giggling!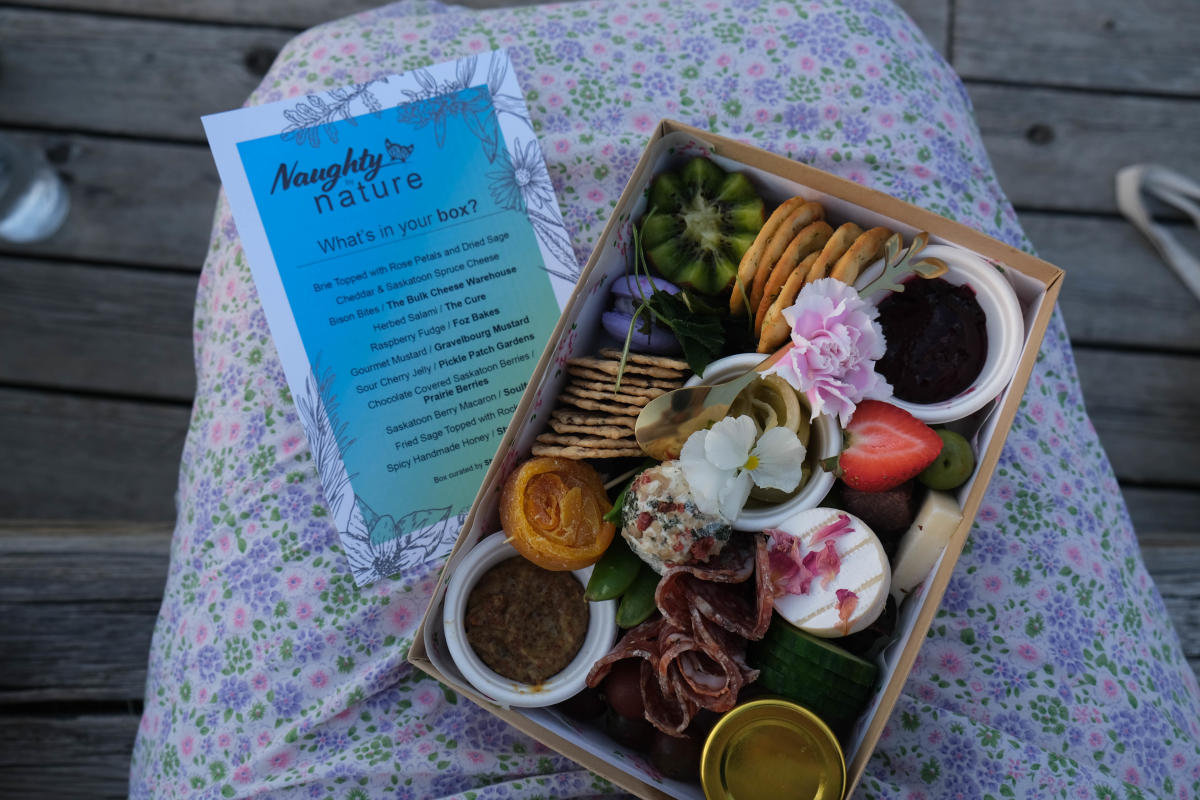 PHOTO: The Style and Graze Charcuterie Box - Photo credit Darby Sutherland
For the perfect summer evening with friends, or a fun romantic date, check out Naughty by Nature! Check out their upcoming dates here!