Dakota Dunes Resort opened in October 2020, and since the first time I spotted that rooftop pool, I have been DYING to swim in it! The views! They are too good to pass on. So, when my friend (and coworker, don't you love it when that happens?!) Christine mentioned she always has been wanting to stay there, we immediately planned a girl's night!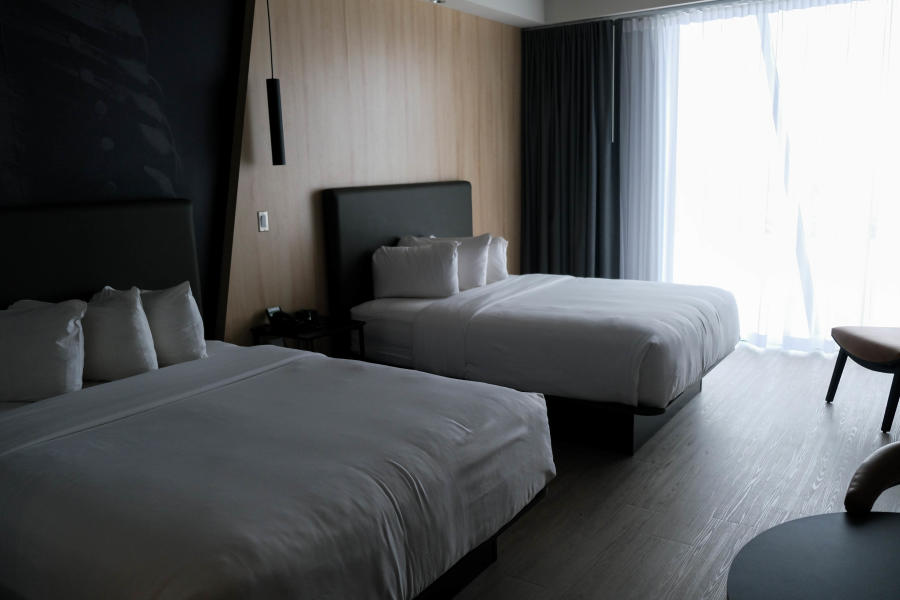 The first thing we did after we checked in (other than the obligatory room tour on Instagram stories!) was head to that hot tub! We relaxed our stress away while looking out at the gorgeous view. We were thrilled to have the pool to ourselves and jumped from the hot tub to the pool whenever we got too warm!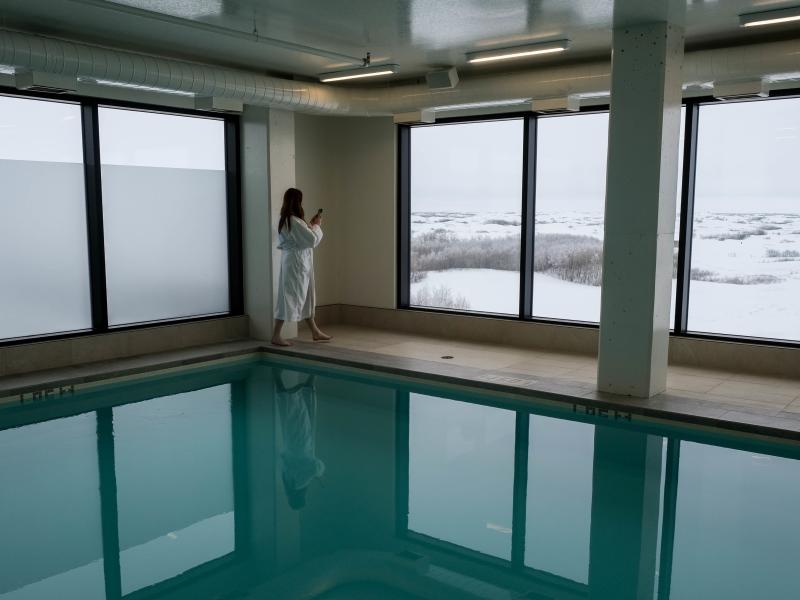 From there we headed down to enjoy a Bannock and Bonfire experience. Dakota Dunes Resort offers Dakota Dunes Adventures. You must book them in advance, but they are worth it! The Bannock and Bonfire is meant for 5 + guests so if you are out there with your friends this could be the perfect adventure for you! We heard the history of The Dakota People while sipping on muskeg tea and cooking our own bannock over the fire.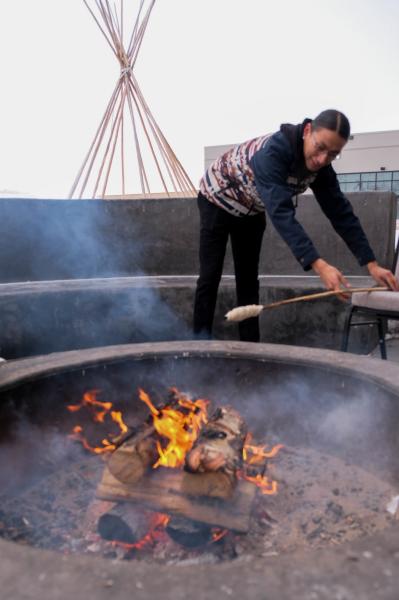 After the Bannock and Bonfire experience, we headed back to our room to change. Our intention was to head down for dinner at The Moose Woods immediately after, but we stumbled upon the scavenger hunt that is in every room. The scavenger hunt asks the guest to look for the intentional nods to the Dakota People incorporated in the hotel design! So, before dinner, we wandered around the hotel, trying to find all the design influences! If you find them all, you can win a prize!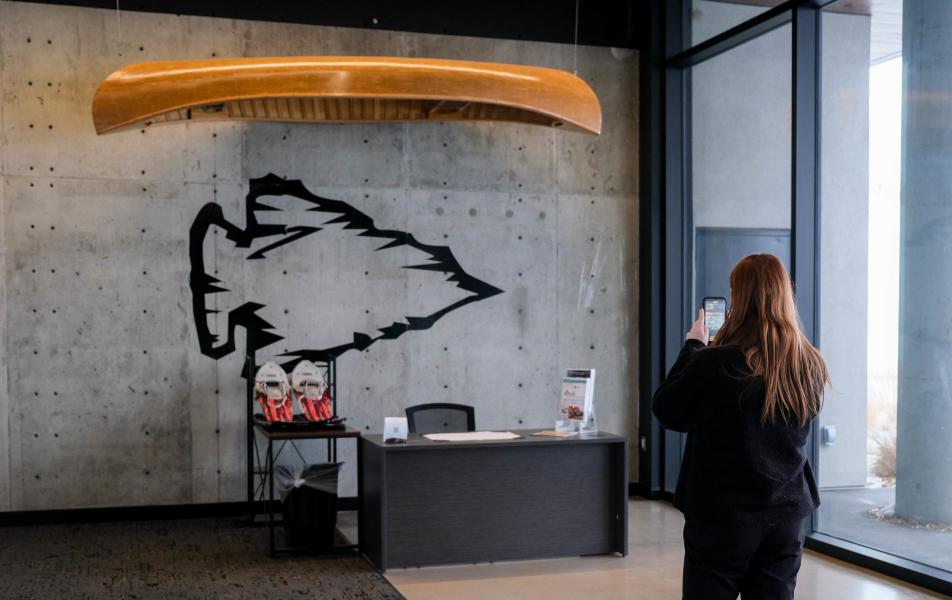 Dinner at The Moose Woods was everything we wanted it to be. There were so many amazing dishes and cocktails to pick from and in the end, we were so happy with our choices! The gorgeous space just added to the experience.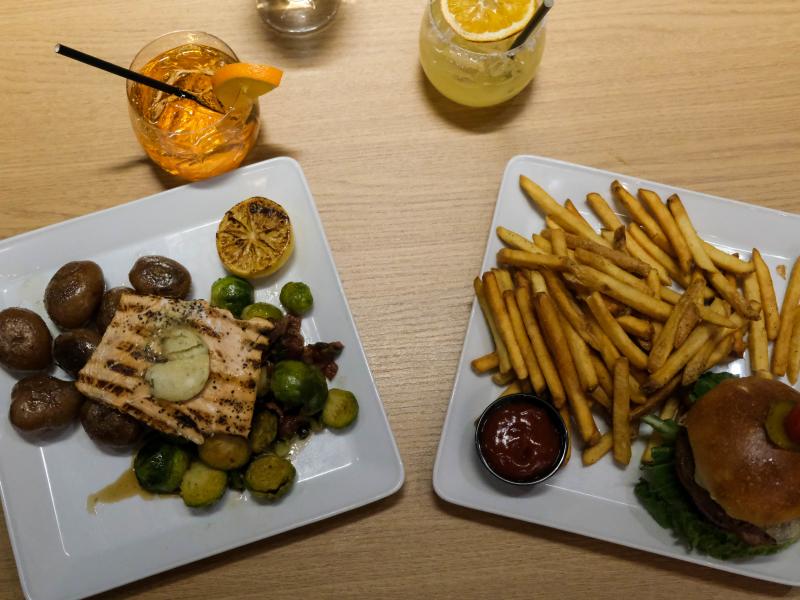 After dinner we headed back to the room for a girl's night necessity, bubbles, chatting and chick flicks! The Dakota Dunes television has Chromecast so you can stream Netflix from your phone directly on the television. We planned on heading to Dakota Dune Casino but ended up having too much fun in our gorgeous hotel room!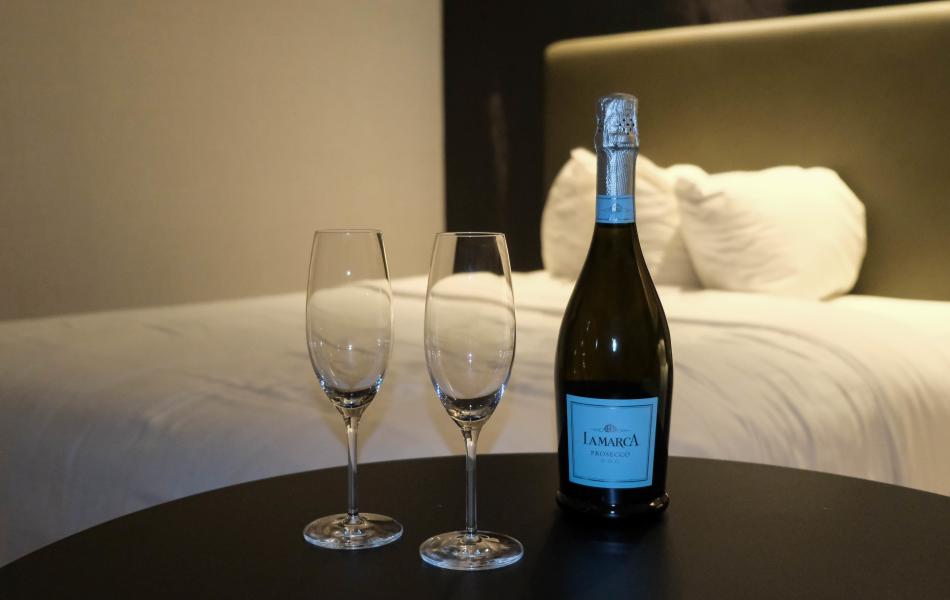 The next morning, we woke up kind of early because we wanted to play in the snow! Dakota Dunes offers snowshoe rentals and it is the perfect way to explore the resort in the winter. We had brought Cross Country Ski's. Christine brought hers from home, and I rented mine from Escape Sports. We explored the resort that way, then headed back to The Moose Woods for breakfast.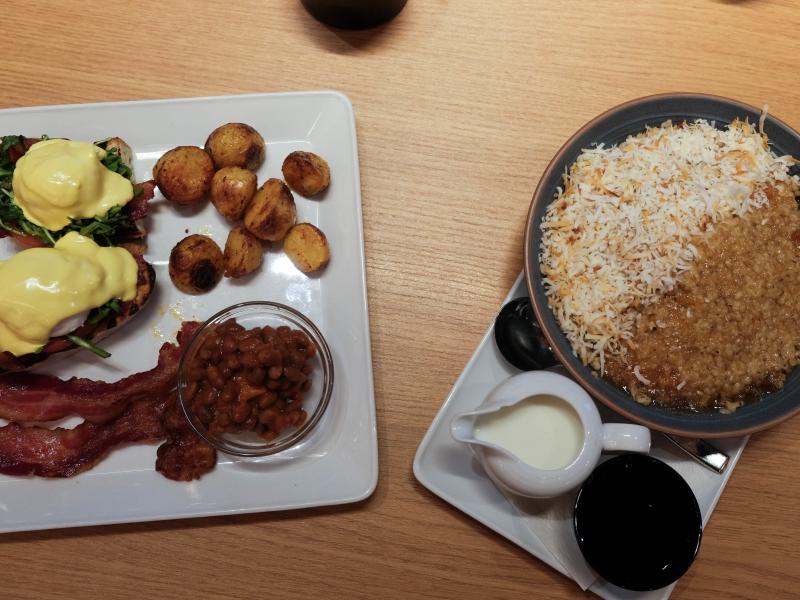 It was such a fun and relaxing girl's night! And we were so proud of ourselves for getting out and enjoying the winter. We definitely would recommend Dakota Dunes for your next Girl's Night!