Pride Week is always one of my favourite events of the year. I love seeing people from all walks of life coming together to celebrate inclusion, diversity and the many voices of our 2SLGBTQ+ community. While this year looks a little bit different there have still been some amazing and safe events for you to show your pride. We won't let a pandemy stop us from celebrating our community.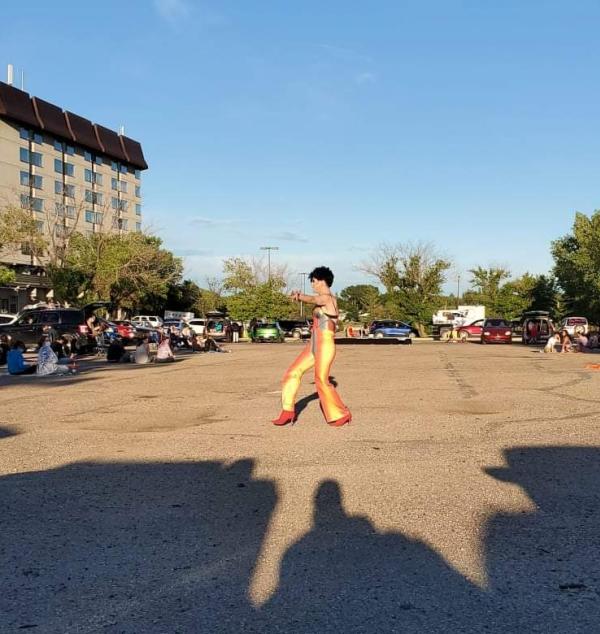 The first event I attended was Drag Me to Saskatchewan put on by the fiercely talented YXE Drag Collective. It has been far too long since I have had a live drag show in my life and Drag Race reruns will only get you so far. The queens were so amazing, and they worked every inch of that parking lot (and there was a lot of parking lot! #cardio). We arrived and were directed to our parking spot, and we were able to set up lawn chairs behind our vehicle. I felt completely safe within my bubble but still felt connected to the collective energy of everyone who attended.  We came, we laughed, we woo'ed (I'm a woo girl sorry not sorry) and we tipped the lovely performers. Seeing a wide array of people all coming together safely to celebrate was so special to see. We left with upbeat energy and only moderate concerns of hearing damage from my partner. Must have been all my woo'ing from my sister and me!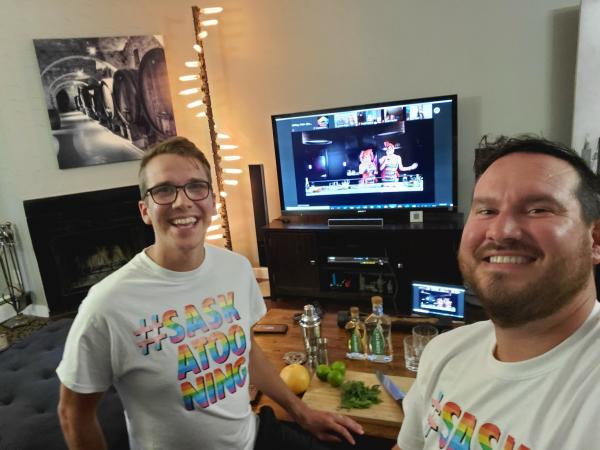 Next up was Shake, Rim and Twist, a virtual cocktail-making class. They sent us the ingredient list beforehand along with instructions to make two simple syrups. I was in charge of making the simple syrups beforehand and was low key proud of myself for not messing it up. Does this make me a Chef?! So much pressure. We set up shop from the comforts of our living room and were ready for the show to begin! James Read walked us through the cocktail-making portion and Iona Whip and China White sampled the cocktails…all the cocktails. When they were not sampling the delicious drinks, they were giving us drag performances and making us laugh as only drag queens can. Drag queens and cocktails, my kind of Tuesday night! We made 3 drinks that were so tasty and unique - must have been the simple syrups. I may or may have not had a good buzz when the show ended. It was so nice to have some laughs, drink some drinks and take a break from reality for an evening.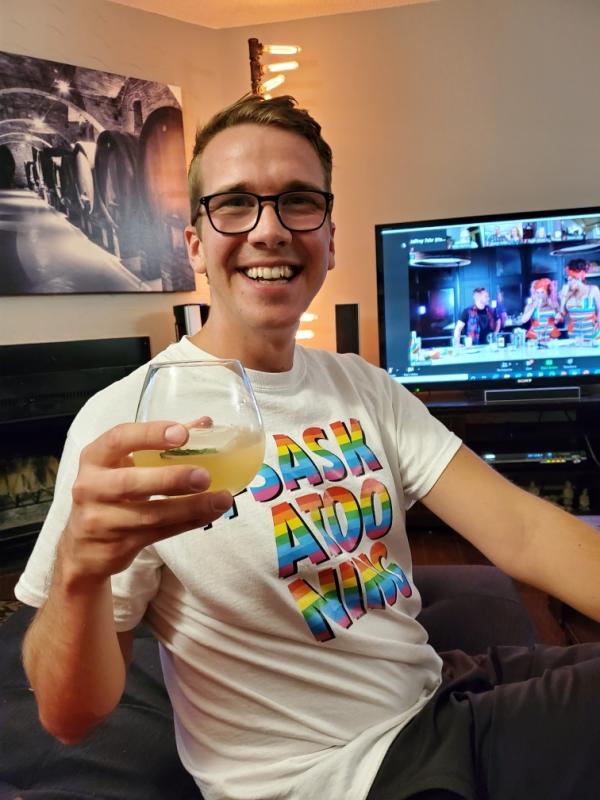 I would like to give a huge thank you to everyone at Saskatoon Pride for making these events a success. It is not easy to shift to virtual programming while keeping the human element and providing genuine connection and you nailed it. Next year we will hopefully be showing our pride live and in person and I can truly not wait to celebrate with all of you lovely people. Pride Week isn't over yet so make sure to check out the Virtual Pride Parade taking place on Saturday, June 19. The team and I at Tourism Saskatoon had a lot of fun putting our video submission together. Happy Pride everyone!