Saskatoon's contemporary art museum Remai Modern celebrates its annual fundraiser LUGO 2023, on March 4th. This year's All Together Now theme is all about bringing people together and the creativity of our community after the isolation, disruption, and polarization of the last several years. Head on down to River Landing to partake in the biggest art bash of the year with these picks on how-to (art) party at LUGO 2023.
Note: The event is a 19+, and purchasing tickets in advance is recommended.
LUGO 2023: Live Performances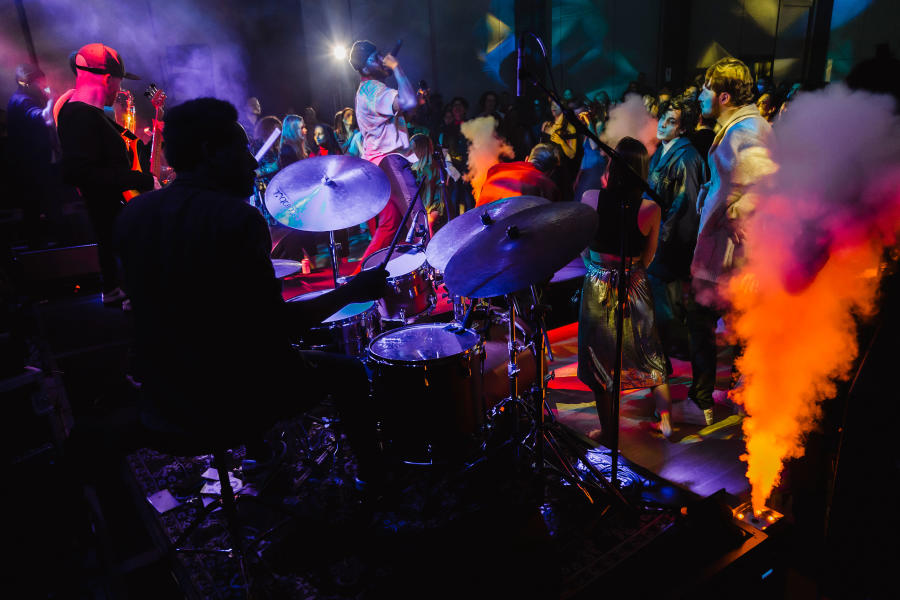 Photo credit: Carey Shaw
For those that have attended the event before, a huge part of the evening is taking in live acts against the backdrop of the museum spaces. This year includes performances by R&B from singer-songwriter Ariel, psychedelic rock from Shirley & The Pyramids, lo-fi hip hop from Patrick Moon Bird, a choral choir from Aurora Voce, and more. Expect to hit the dance floor as the event hosts a dance party until the wee hours of the morning!
LUGO 2023: Local Food and Beverage Offerings
LUGO celebrates the local culinary scene and welcomes Hearth, Night Oven, Primal, House of Hakka, and Odd Couple to the event offering a wide variety of fare. Expect a curated beer, wine, and cocktail selection, noting that Hearth will be hosting an alcohol-free cocktail station for expertly crafted mocktails. Premium tickets include a seated dining experience with Hearth prior to museum access for general admission ticket holders.
Insider tip: Make it a staycation by booking a room next door at Alt Hotel, which is offering preferred rates for those attending the fundraiser.
LUGO 2023: Unleash your Inner Creativity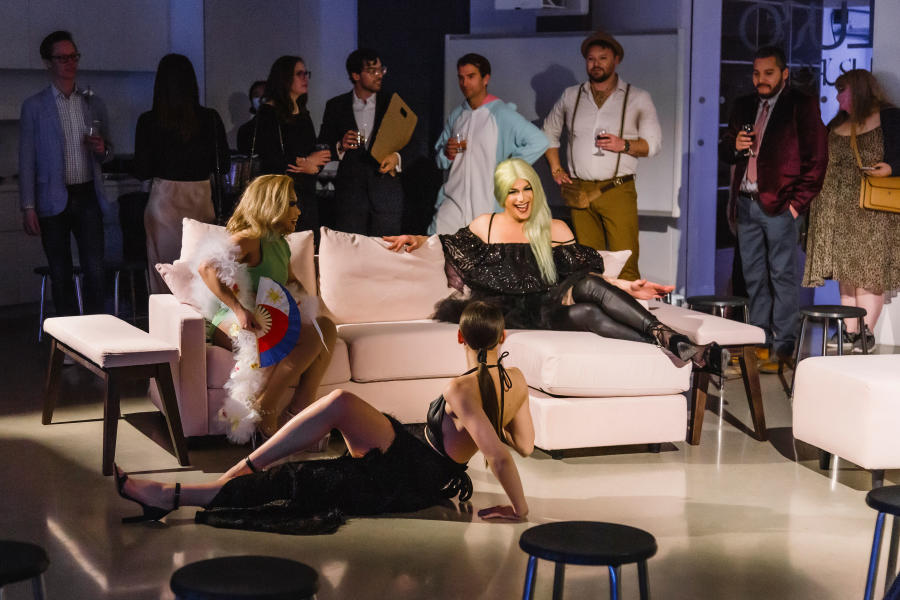 Photo credit: Carey Shaw
The galleries are open during the event so that you can explore all the art on view. LUGO 2023 offers a fun way to experience the museum at night, which will be illuminated with event-specific lighting. Guests are invited to participate in several activities, including making protest signs at the Journal of the Plague Year(s) exhibition or attending the life drawing session with live models.
Fun fact: Every year has a dress theme, and LUGO 2023's is all about colour-blocking, monochromatic looks, and group outfits with the theme of All Together Now.
Not to Miss: LUGO 2023 Photo Booth
Photo credit: Carey Shaw
A must for all attendees! Find the booth on Level 3 of the museum to document your night out. This popular LUGO staple lines up quickly, so take your picture early in the night if you can.
Explore more: Nurture your love for the arts further by visiting other galleries in Saskatoon.