The JUNO Awards are coming to Saskatoon this March and we couldn't be more excited! The JUNO Awards travels from city to city across the country showcasing the best of the best in Canadian music. I for one can't wait! I thought I would take a moment today to write about the events and performers we can expect to see in Saskatoon this March! Events!

JUNO Kick-Off Concert Presented by CBC Sports – March 12
The JUNO Kick-Off Concert is happening at the Coors Event Centre on March 12th! Tickets are only $35, and the bill is stacked with talent! The headliners of the concert are Saskatoon's own The Sheepdogs. There will also be appearances from Jim Cuddy, members of Billy Talent, Splash'N Boots, The Strumbellas, Eagle & Hawk, Hollerado, and the Hunter Brothers. Tickets are available here! The concert doesn't start until 7 pm so there is an opportunity to turn this Thursday night into a date night with a stop at one of our awesome Downtown Saskatoon restaurants!
JUNO Cup Presented by CBC Sports – March 13th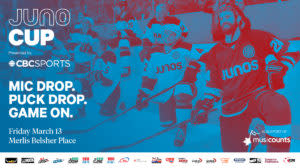 What would any Canadian celebration be without a hockey game? The JUNO Cup has Canadian musicians go head-to-head against NHL legends! For a full list of the musicians involves as well as the NHL legends click here. Tickets to this hockey game are only $20 and can be purchased here.
JUNO Songwriters Circle Presented by SOCAN – March 15th
Do you know what a songwriters circle is? I didn't until this year! It is a super cool experience. Artists talk a little bit about the inspiration and stories behind a song and then play the songs for you. It can be funny or touching, or heartbreaking. The artists have not yet been announced for the event but you better believe we are waiting at the edge of our seats! This event takes place at TCU Place and tickets start at $39! Get your tickets here!
The 2020 JUNO Awards – March 15th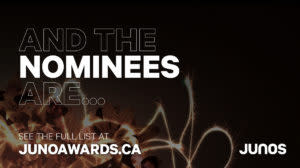 The moment we have all been waiting for!!! The 2020 JUNO Awards! Commonly referred to as Canada's Biggest Night in Music! So many exclamation marks! I must be excited. On Tuesday, January 28th the first six performers were announced! Alessia Cara with be the host and will be performing! Also, there will be performances by Daniel Ceasar, The Glorious Sons, Jann Arden, Lennon Stella, and Tory Lanez!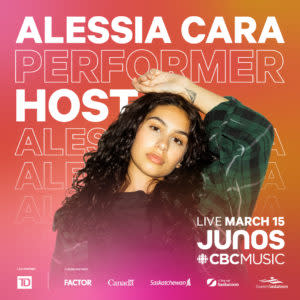 There will be more performers announced in the coming weeks! Tickets are going fast! Get yours here!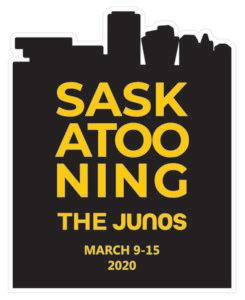 Wanna get involved?! It's not too late to volunteer! There are so many fun things you can do as a volunteer for the JUNOs! Find out more here.
More events and performers will be added the closer we get to the event! Keep your eye on our social media or check out our Saskatooning the JUNOs website for updates as they happen!