I have always been a fan of diving. It's one of the sports I watch consistently during the Summer Olympics. I've always been astounded by people who can dive headfirst into a body of water from 10M up.
Since Saskatoon is hosting Diving Canada's Winter Senior Diving Championships at the Shaw Centre from April 8 – 10, I've been wondering a lot about what it takes to dive at a Senior, or even Olympic, level. So, I reached out to the Saskatoon Diving Club and to my surprise, they said that an Olympic coach and athlete would love to give me a crash course in how to dive!
Was I intimidated? Absolutely! But I knew I had to do it – just not alone. So, I grabbed my friend and co-worker Darby to go diving with me.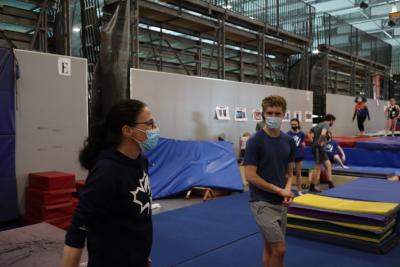 Off Darby and I went to the Shaw Centre, and that's where we met Coach Mary Carroll and Olympic and National team diver Rylan Wiens! 
Mary's coached competitive diving since 2008, as part of Team Canada at PanAm Junior Championship, Junior and Senior World Championships, Commonwealth Games and now the Olympic Games. She was also a diving analyst for CBC Sports and was named National Junior Coach of the Year in 2017 by Diving Canada.
Then we get to Rylan.
Rylan started diving at six years old, won his first junior national championship at age 10, and by 2018 was competing at the Commonwealth Games. His first Olympic Games were in 2020 in Tokyo, and I distinctly remember watching him compete, as I was so excited to see an athlete from Saskatoon competing.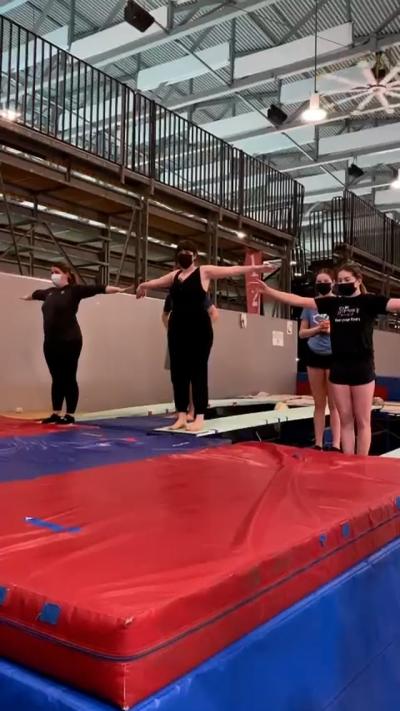 They started us off with dryland training, which takes place behind the spectator stands. We started with a brief warm up that had Darby and I sweating in minutes. Then we moved on to some fundamentals of diving, which include the pike and tuck positions, and proper arm positioning.
My friends – diving is HARD. There are so many things you must think about when doing a dive. Where your arms are, creating that rotation, ensuring you get enough height, keeping your form, entering the water as vertically as possible. No wonder people start training when they're six years old!
After our dryland training, it was time to enter the pool. Mary and Rylan took us on a tour of the dive tower, which consists of platforms and springboards – which include 1M & 3M springboards, and 3M 5M, 7.5M and 10M platforms. Yes, we went all the way up to the 10M platform, and yes it was terrifying.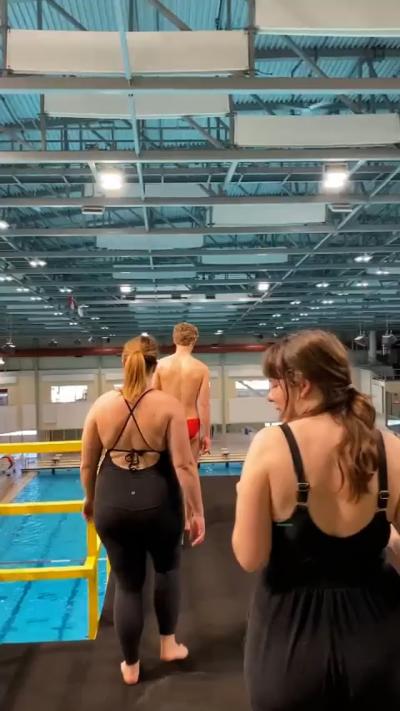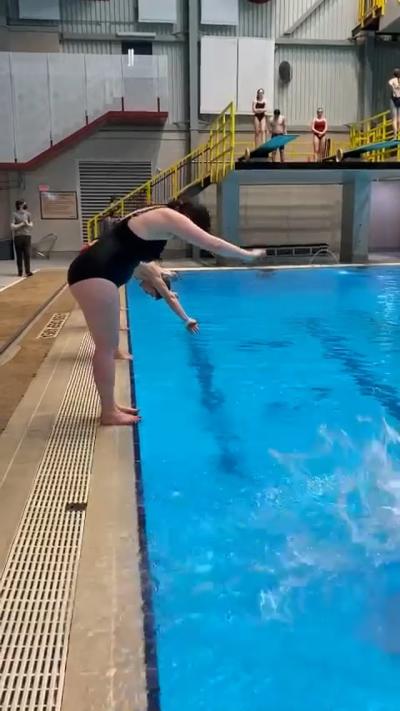 Rylan's speciality is the 10M platform and I honestly don't know how he can go up there everyday. Divers are fearless!
Thankfully, Darby and I stuck to the pool deck and the 1M springboards. We may or may not have made Rylan dive with us, so we could say we competed against an Olympian. We even tried a synchro dive and were scored a 10 by Mary and Rylan - the most generous judges in the world.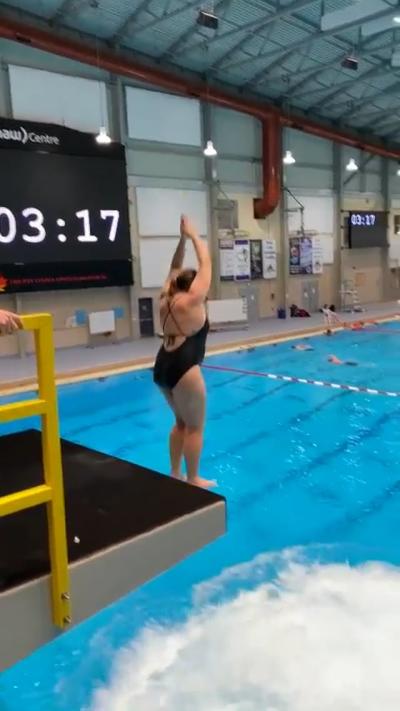 As we finished up our diving session, I was in awe of competitive divers. The years of training and the amount of effort that go into being a competitive diver is astounding. But even if you haven't put years of training into it, diving is still just plain old fun, too.
Thank you to Mary, Rylan and the Saskatoon Diving Club for providing us with this opportunity!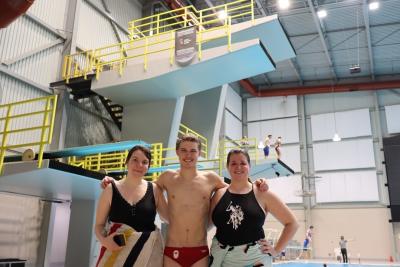 If you are in Saskatoon, head to the Shaw Centre on April 8-10 to check out Rylan in action at the Winter Senior National Diving Championship. And then keep an eye on his career as he works his way to the 2024 Olympic Games in Paris.