Whether you are a local taking in your daily movement or a visitor appreciating the sights of Saskatoon, there is always something to do along the river. But did you know that the Meewasin Authority offers all-season experiences? From birdwatching to skating, there is something for everyone! 
The Meewasin Walking Tour
Ever want to learn more about Saskatoon? Join the Meewasin Walking Tour to learn about the rich and unique history along the riverbank and discover the city in a fun new way! Meewasin Trails also has a list of fun facts; check them out here.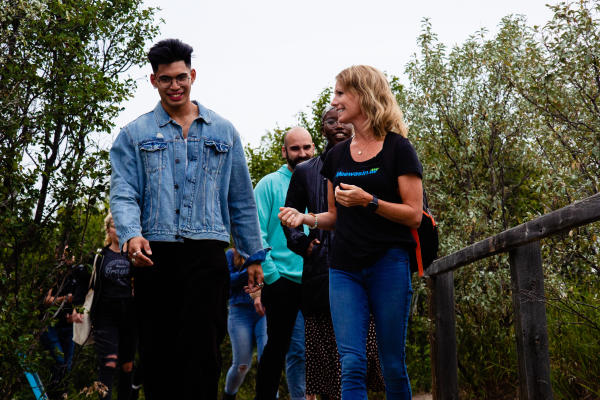 (Photo Credit: Sik Pics)
Meewasin Grazing Dinners
Take in the sights and beautiful views in the fall with the Meewasin Grazing Dinners. You will hike through Beaver Creek with an educational guide, learning about the importance of Saskatchewan Prairies. After your hike, you will enjoy a 3-course dinner by the team at Odla, featuring Saskatchewan beef. All ingredients featured in the meal are grown or raised within 2 hours of Saskatoon. While you enjoy dessert, you will receive a live sheep herding demonstration. Take a look at this Instagram Reel to view the experience!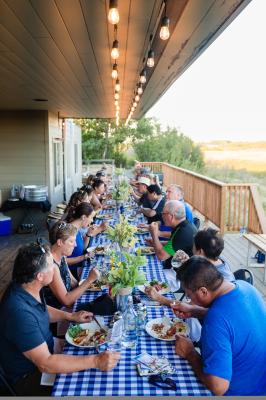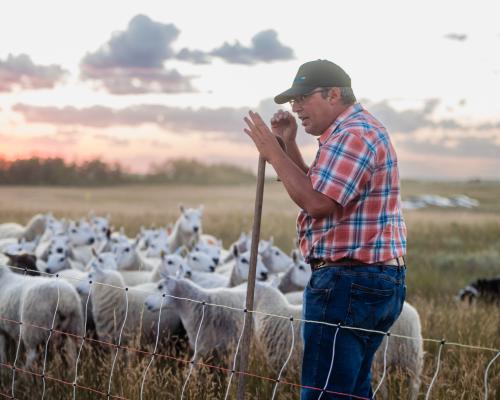 (Photo Credit: Sik Pics) 
Birding Breakfast
For a limited time during the spring, you can join the staff from Meewasin Valley for an introduction to bird watching. With your ticket purchase, you will receive a guided trail hike and discover the remarkable birds that live along the river valley. After the tour, enjoy local coffee and a continental breakfast box overlooking Beaver Creek. Ever wonder what type of birds visit Saskatoon? Learn here!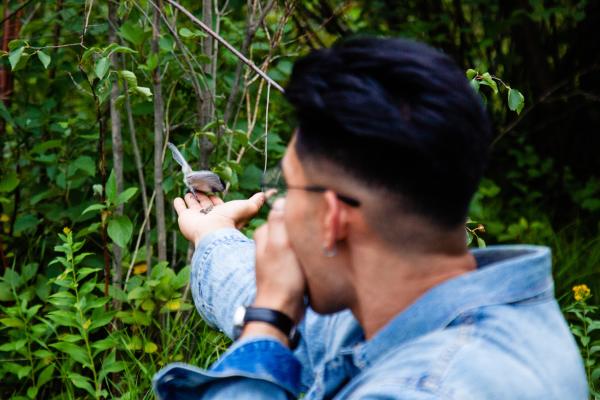 (Photo Credit: Sik Pics) 
EcoAdventure Camps
This one is for the kids! Sign up for your kids to enjoy the outdoors in nature this summer with the Meewasin EcoAdventure Camps at Beaver Creek. These 3-day camps include hiking, learning, crafts, and activities. Each week has a new fun theme related to the planned activities. Watch our event page for more camps and family activities throughout the year!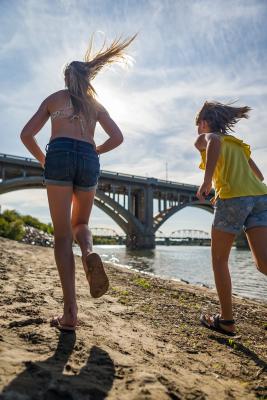 (Photo Credit: Greg Huszar) 
Naughty by Nature
 This experience is like none other! Join Naughty by Nature for a fun night out at Beaver Creek Conservation Area, where you will learn the "birds and the bees" about the wildlife along the river. Enjoy some delicious local food and beverages on your tour! Learn and read more about this experience on this blog.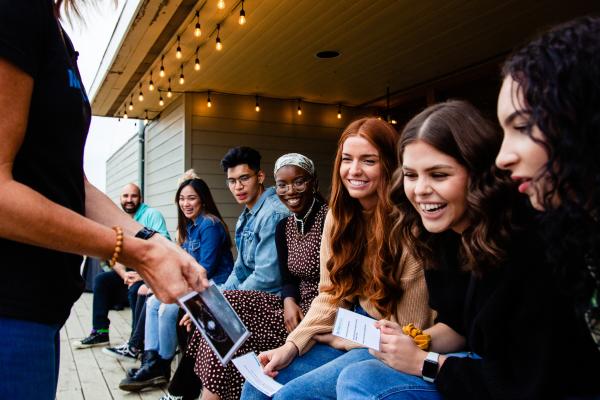 (Photo Credit: Sik Pics) 
Sip & Skate
The Cameco Meewasin Skating Rink at Nutrien Plaza downtown is named one of the best outdoor rinks in Canada! This is a yearly "bucket list" item that needs to be added to yours! The Sip & Skate nights feature a small-group skate night, local treats, and a warm beverage by the fire.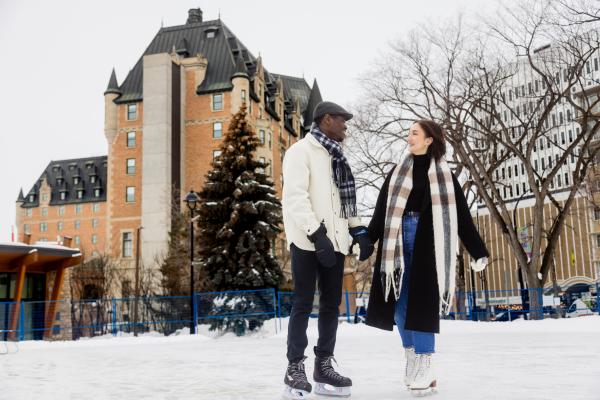 (Photo Credit: Sik Pics) 
As you can see, there is so much the Meewasin offers. Taking in a Meewasin Experience is a must! What experience are you going to try this year?