Hi! I'm Darby! This month marks one year that I have officially been the Media Specialist at Tourism Saskatoon.  And what a great year it has been! I was born and raised in Saskatoon and thought I knew everything there is to know about this wonderful city. Boy was I wrong!   I have learned so very much, and would like to share my top three in this post.

One: Saskatoon has just so many things to do and experience (and here is your resource!)
I have always had active social life. I love watching live music at the diverse venues in our city, eating and drinking at one of the great spots, and experiencing the best that Saskatoon's festivals have to offer. However, some weekends I found myself feeling dined out, with no band I wanted to see, and no festival running. What's a girl to do?!
Since working in the tourism industry, I have become intimately acquainted with the Tourism Saskatoon events & festivals page. If you haven't checked this out, you should! So many things are happening in this city every single day! One person couldn't possibly do them all. To illustrate, at the time of writing this blog I have picked two events to attend tonight and have had to pass on five more.   And it's a Wednesday!
Two: To try new things
When you live in the same city for your whole life, its very easy to fall into your comfort zone. You go to your favourite restaurants and favourite bars, and things stay a little same-y.  This past year, I have learned to take a broader view, experiment a little and try new things.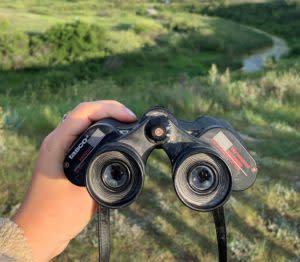 One very memorable experience for me happened in my first months at Tourism Saskatoon when I tried to conquer my fear of heights at Clip and Climb (have you tried this?! You really have to learn how to let go.), Since then, I've felt the enthusiasm and energy of the crowd at my first Saskatchewan Rush game, I've learned about the fun world of Crokicurl, paddle boarded on the river, and I've gone birdwatching at Wanuskewin.  Would I have done these things a year ago? Probably not! I certainly never saw myself enjoying being a sports spectator or birding! I have learned that if you keep an open mind and take the time to look, there is just so much to spark your curiosity, appeal to your imagination, and add to your experience.  (I am, however, still afraid of heights.)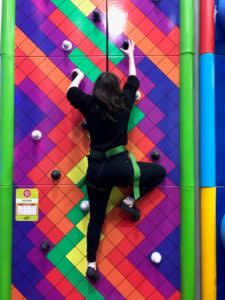 Three: Saskatoon people work together to make our community stronger.
Saskatoon is often recognized as being one of the friendliest places to visit. The more people I meet, the more I believe this to be true.  One of my favourite collaborations is between at 9 Mile Legacy Brewers. 9 Mile was formed by Shawn Moen and Garrett Pederson whose family farms are 9 miles apart. They talk about how working with one's neighbours is a Saskatchewan tradition, and they put that belief into action.   9 Mile has collaborated on beers with businesses such as Odd Couple, Odla, and Black Fox Farm and Distillery and has worked with their 20th Street neighbours, Doug's Spoke N Sport, to create Saskatoon's first year-round bike patio.
Their love of collaboration is so strong they named a beer after it!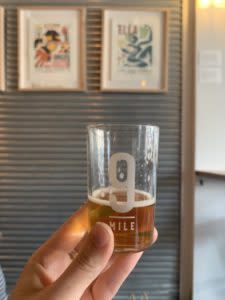 This last year working at Tourism Saskatoon has taught me so many things. I have grown personally, professionally, and more in love with Saskatoon. Now I am going to stop writing this blog, check out the events & festivals calendar, and try something new!