Saskatooning @ Remai Modern
As a Program Guide at the Remai Modern, I get to experience all the fun events that happen at the art Museum of Modern Art. Last year my favorite event was WEGO! I did 24,325 steps that day!
On August 14, WEGO returns to Remai Modern! This family friendly festival of art and more is free for everyone thanks to the support of Rawlco Radio.
Join us from 10 AM to 4 PM for a full program of performers, including acclaimed singer Susan Aglukark, presented by the SaskTel Saskatchewan Jazz Festival. WEGO takes place on the grounds outside Remai Modern as well as inside the museum.
Visitors of all ages can take part in artmaking activities, and enjoy performances by a wide range of local and national artists. Put August 14 in your calendar today!
 Here is a schedule of events happening this Sunday! This event is completely free! The best part is, you get access to the roof top (fourth floor) on this day and you can take a selfie at one of the best views in the City!
RIVER LANDING AMPHITHEATRE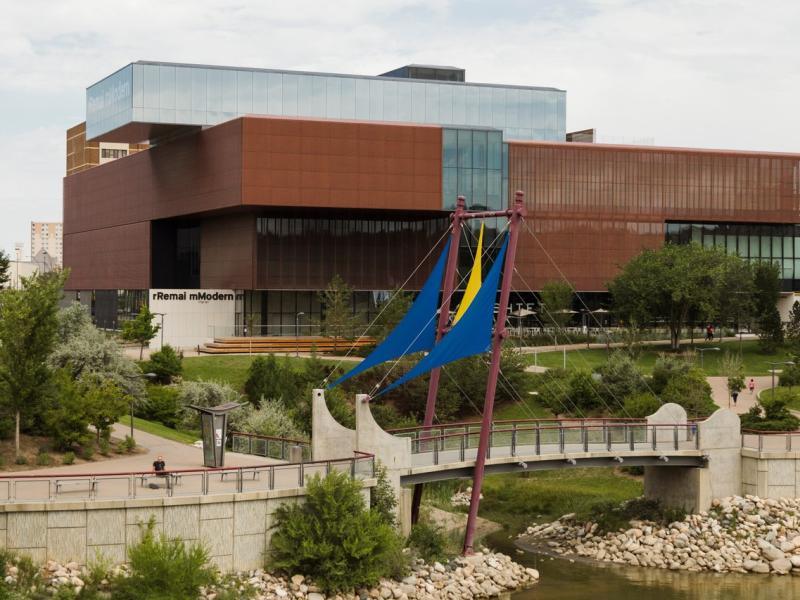 10 AM: Opening Ceremonies 
10:15 AM: Wanuskewin Powwow Dancers
11:45 AM: Susan Aglukark
1:15 PM: Wanuskewin Powwow Dancers
2:45 PM: Susan Aglukark
REMAI MODERN WEST PATIO 
11 AM: Brenda Baker
12:30 PM: Josh Palmer
2 PM: Brenda Baker
3:30 PM: Josh Palmer
SOUTH GROUNDS OUTSIDE REMAI MODERN - TIPI
11 AM & 1 PM: Basket making with Lyndon J. Linklater
OUTDOOR ACTIVITIES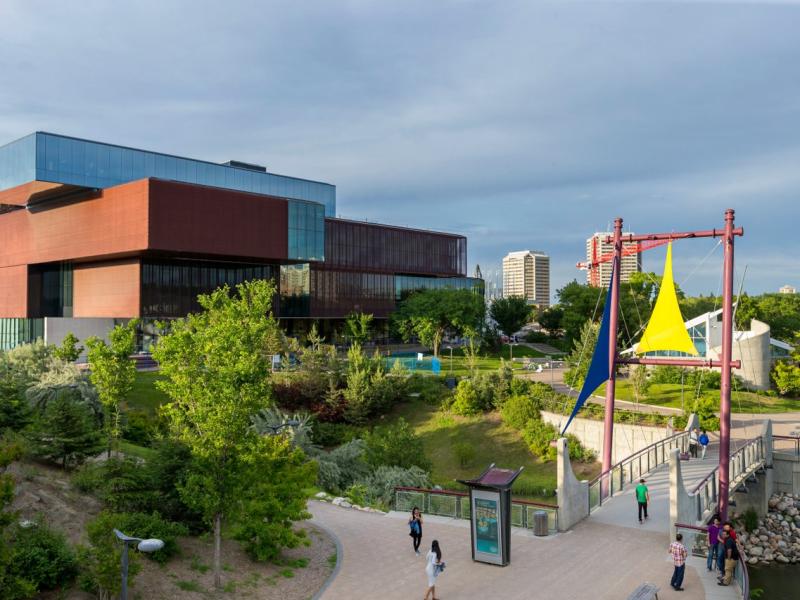 10 AM–4 PM: Meewasin Valley Authority, nature art station and biofacts
10 AM–4 PM: Art & Design Store Pop-Up Shop
11 AM–2 PM: Remai Modern Foundation BBQ
LEVEL 2: RIVERVIEW ROOM
10:45 AM, 12:45 PM, 2 PM & 3:15 PM: DJ Dance Party
11:45 AM–12:30 PM: Hip hop workshop with Amanda Murray from def SOL
LEVEL 2: RIVERVIEW FOYER
10 AM–4 PM: Button-making art activity
LEVEL 2: SASKTEL THEATRE
10 AM–4 PM: National Film Board animated shorts
LEVEL 2: CAMECO PLAY AREA
10 AM–4 PM: Céline Condorelli, Conversation Piece (Spinning), an interactive carousel
LEVEL 3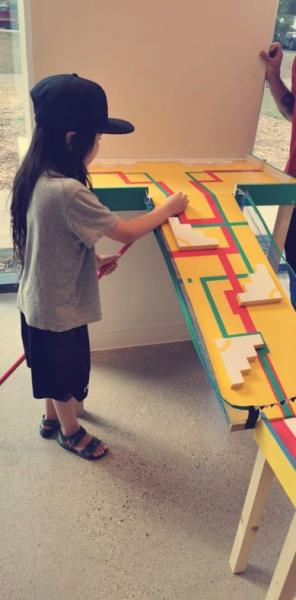 10 AM–4 PM:
Western Development Museum, Toys From the Past
Nutrien Wonderhub, Colourful Creations Activity Centre
Artist Project by Stacia Verigin, Super Spirographs
LEVEL 4: ROOFTOP DECK
10 AM–4 PM: Check out the stunning views and take a selfie
Remai Modern's exhibitions will also be open all day so feel free to explore! Watch out for one of our staff members for a fun hand-out activity. This is a fun day filled with events for the whole family to enjoy! We hope to see you this Sunday!