When I travel, I like to visit places with a beautiful design aesthetic and I'm always conscious of supporting establishments that are queer friendly. As a hometown Saskatoon boy, I wanted to explore the safer spaces in the city that felt comfy for queer travellers. Here are some of my top picks if you are visiting Saskatoon as an LGBTQ2S+ person.
My favorite place to stay is the Alt Hotel (480 2 Ave S).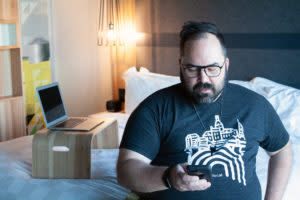 The chain of Alt hotels is new to Saskatoon and a really refreshing change. The minimal design is sexy and functional. The best news, I didn't find one floral recliner in the whole place. Beyond the décor, I was super impressed by a chat I had with the general manager Corinne Lund who talked in depth about the company's commitment to creating safer spaces for their staff and guests. Corinne told me, "We can train our staff how to lift a box properly, but it's just as important to the well being of our people that we create an environment where they are free to be their authentic selves." Having a corporate philosophy of inclusion was evident throughout my entire experience at the hotel.
My favorite place to kill time is the Remai Modern (102 Spadina CrescentE).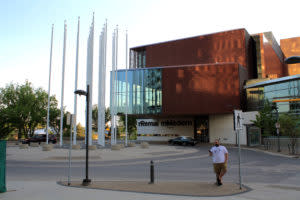 Located across the street from the Alt Hotel, the Remai Modern is host to a few permanent collections and some exciting exhibits. This new addition to Saskatoon has really put us on the map with a commitment to engaging diverse communities. It's easy to get lost on the many levels exploring art, plus there are so many Instagrammable moments to be had. I'm talking about some seriously great lighting opportunities.
My favorite place to eat and drink is Shelter Brewing Co (255 2nd Ave S).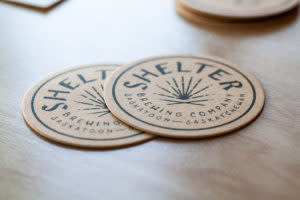 Just down the street is the cutest nano brewery called Shelter Brewing Company. The taproom is the perfect place to grab a pint and a few tacos. YAS,I said tacos. Their beer is one of the tastiest in the city and because it's created in small batches it can't be found anywhere else in town. One of the best reasons to visit is their commitment to creating a warm, creative and inclusive space, including non-gendered bathrooms. It's a positive shift in our local business community and something the owners felt very passionate about.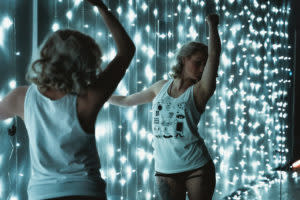 The Saskatoon Pole and Dance Studio is right at the edge of the charming City Park residential area and houses 3 unique studio spaces.  Classes range from beginner to competitive with many drop-in options, perfect for travellers.  Owner Sarah Longpre created the space with gender-neutral colors, ditching the pink and fluffy accents, in favor of creating a space that appealed to all people.  The mood lighting in the modern dance studio is my favorite.
My favorite recovery breakfast is Hometown Diner (210 20th St W).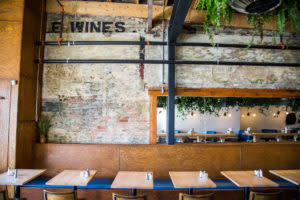 Just up the road in the shopping district of Riversdale is the best breakfast in town.  Hometown Diner is classic favorites taken to the next level.  The staff is ultra-friendly and one of the first places to agree that straws suck, because gay or straight we all live on one planet, right!  You will find non-gendered bathrooms here as well as the most amazing donuts, both things I'd say are pretty sweet.
Saskatoon is not only keeping up with diversity, it's leading the way by hosting world events like InterPride. If you are traveling here, guaranteed you will be delighted by the openness of the city and the warmth of our people. Be safe and be beautiful.