If you follow my blog or Instagram page, I bet you thought any pre-September article I wrote would be about back-to-school must-haves, family weekends, or field trip ideas. See, I've been taking Saskatoon in like a tour guide, spending the summer making memories with my kids and checking as much off of the ol' family bucket list as we could. BUT. It's time for Mama. (I'm mama.) Whether you've also been a primary caregiver over the summer, took a ton of holidays and spent much of it doing things for others, or you just want to treat yourself, this one's for you. Enjoy.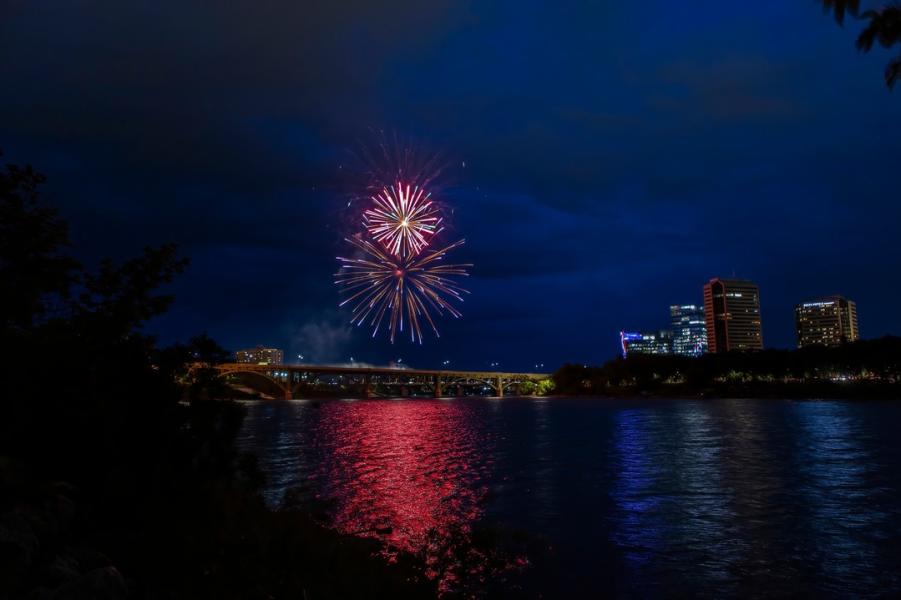 photo via valleeviews-Instagram
The month kicks off with the Nutrien Fireworks Festival on the 2nd and 3rd and of course, I'll be going with my family one of the nights. The other, my husband and I are securing childcare and enjoying one of the most beautiful events of the year… alone! Last year, we made our date night into a staycation with a room at the Bes and this year, I'm eying up the Alt.  From performers at River Landing to food truck fare to the big (free) show, there really isn't a better date night all year. I highly recommend getting a room and making a meal of it.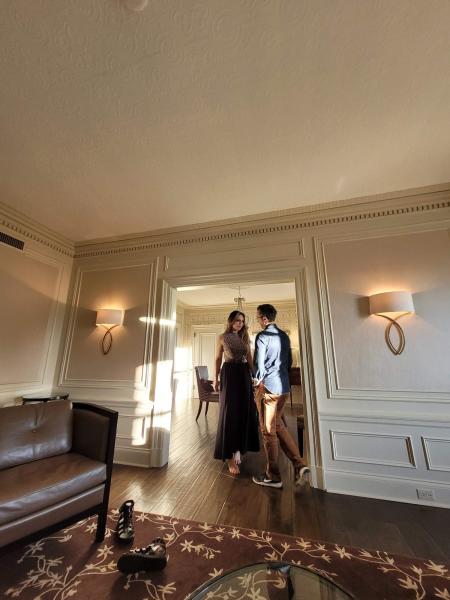 Now that my kids are set for back-to-school clothes, I'm ready to enjoy a little closet refresh myself! Saskatoon has five major malls, each with its own character. And although Midtown is my go-to because it has all the big stores & is in the heart of downtown, I'm also excited to scope out the others without my kiddos slowin' me down. Lawson Heights Mall is home to a great locally-owned store called Prairie & Pine, I'm due for a trip to see the fit experts at Bodacious Bustlines in Market Mall, I've been dying to bring my alteration wishes over to Oliya's Sewing Atelier in Confederation Mall, and The Centre has lots of my faves: Twisted Goods, Rocky Mountain Chocolates, and Indigo to name a few.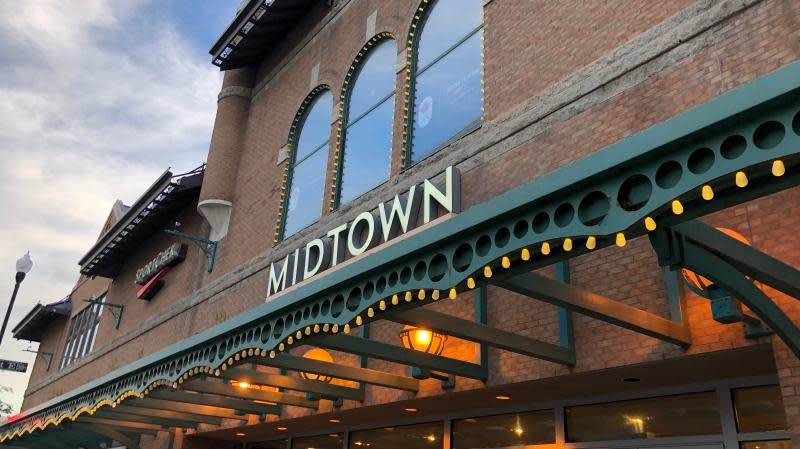 Live entertainment is on my radar! Jake Vaadeland & the Sturgeon River Boys freshly dominated the SCMAs and will be at the Bassment the 8th & 9th, don't miss 'em. Persephone Theatre's first play of the season, Stones in His Pockets opens September 14 and ooh it seems like a romp! Here's a quick synopsis: a Hollywood production is being filmed in a small town that's exactly the opposite of Hollywood. Meet me in the audience and let's laugh our cares away! Other highlights include the Eagles who'll rock SaskTel Centre on the 18th, "Orchestration Sense of Adventure" with the SSO on the 24th, and Jesse Cook at Knox presented by Broadway Theatre on the 30th.
Although I do get to play when I'm on mom duty, there are some fun activities that are only possible without my minis. Skydive Saskatoon comes to mind, for instance. WOULD YOU? I might. I've also yet to try the Pedal Pub despite being on our city's children's version more than once. Actually, there are a few libation-related bucket list activities on my list to visit with friends: getting a flight of beer at Shelter Brewing, ordering the beautiful charcuterie at Bokeh on the Plaza, and doing a Tour & Taste at Crossmount Cider Company, for instance.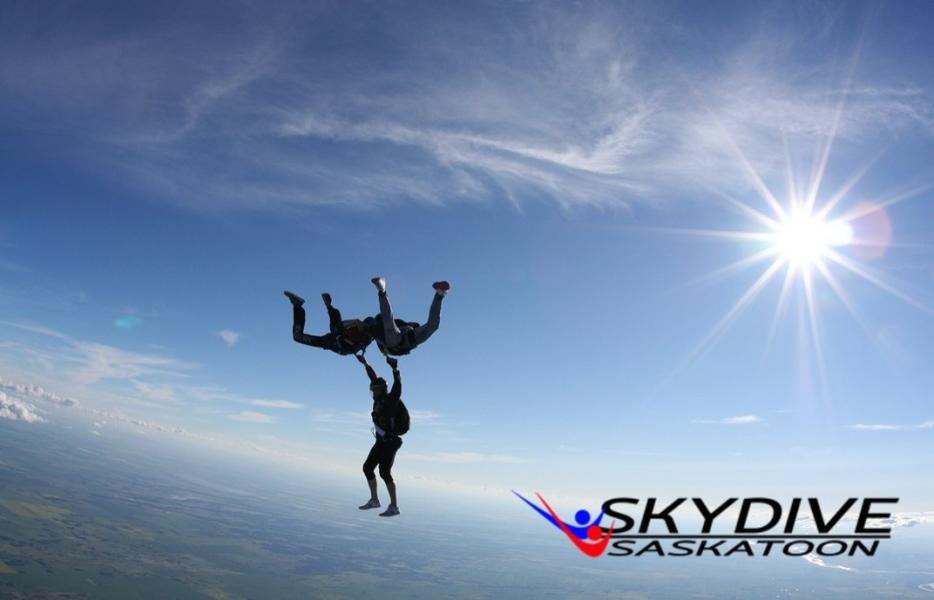 photo via Skydive Saskatoon
Yes, September is going to be the month of ME. And I hope it will be the month of YOU, too. Happy Saskatooning!
Maygen