Lucky for tourists and residents alike, Saskatoon is easy to experience on any budget. It doesn't take much to enjoy gorgeous nature right within city limits, delicious local food, and take in some quality entertainment — all while not breaking your bank account! If you're looking for things to see and do in the city that work within any budget, check out these amazing activities and places in YXE.
Park Town Hotel - 924 Spadina Crescent East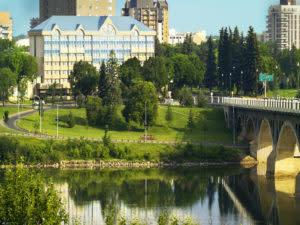 Photo via Tourism Saskatoon
If you're looking for a place to spend the night, check out the Park Town Hotel, which has rooms starting at $110 per night. It originally opened in 1958 as a family-owned business, and today, boasts views of the South Saskatchewan River and the University Bridge.It's also in the heart of downtown, meaning that you'll be within walking distance to many major attractions. For a wide selection of drinks at great prices, visit Finn's Irish Pub, which is in the same building as the Park Town.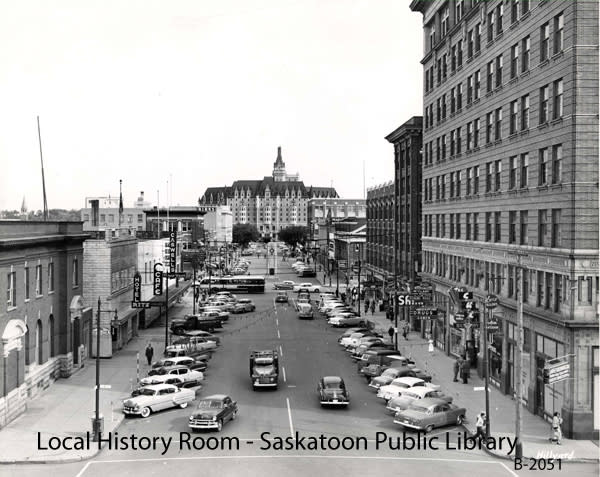 Photo: A bird's eye view of 21st Street East in 1955. B-2051, Courtesy of Saskatoon Public Library. 
Saskatoon's downtown is lovely, no matter what time of year you're visiting. Be sure to do a stroll through the main streets and check out some of the city's oldest historical buildings. Take a walk along the Broadway Bridge and you'll end up right on Broadway Avenue, which is a perfect spot for an afternoon window shop.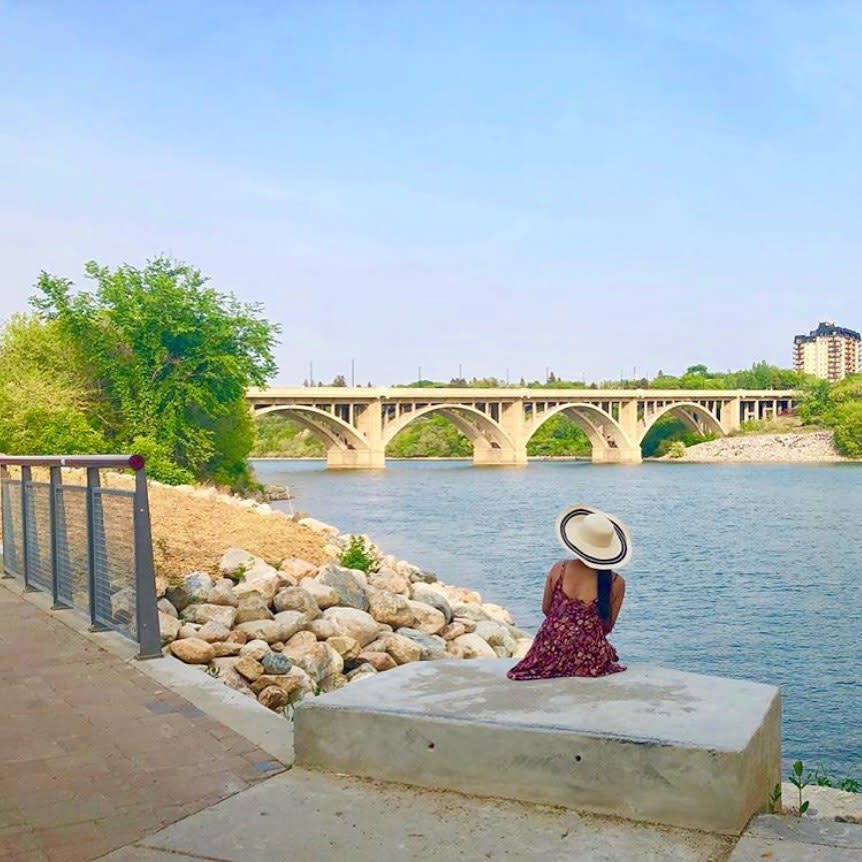 Photo via @_myrin_.
All along the South Saskatchewan River runs the Meewasin Trail, which frames the city's beautiful river valley and makes a great option for a budget activity. Walk, run, bike or hike and enjoy stunning views, anytime of the year.
The Yard Pub & Flagon - 718 Broadway Avenue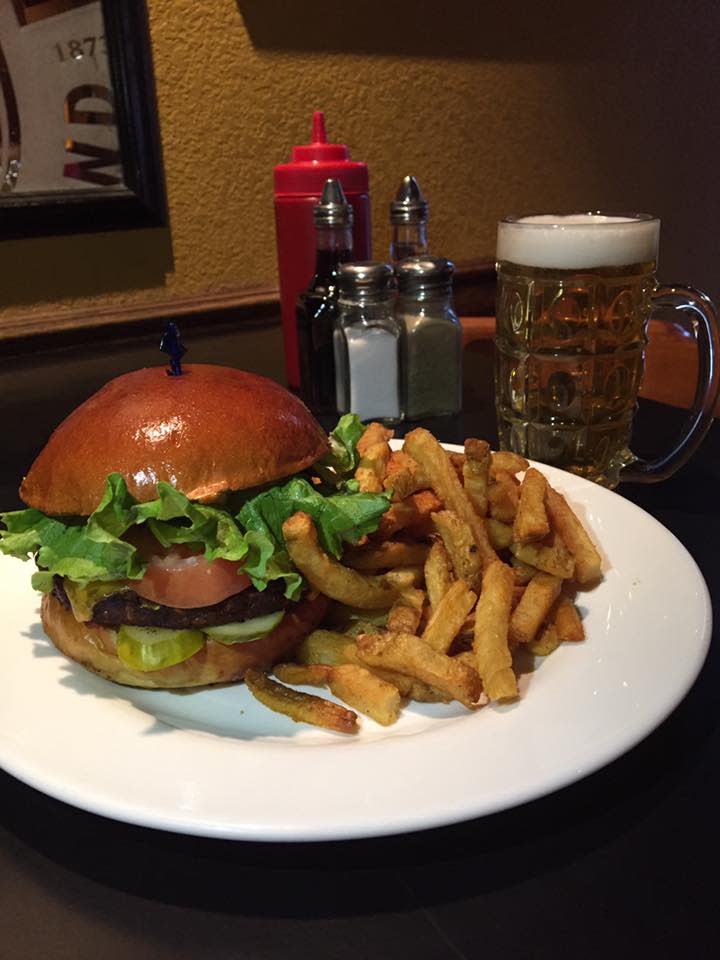 Photo via the Yard & Flagon
The Yard on Broadway has great eats at ideal prices, including their $10 burger and beer deal on Mondays. Their burger options are endless: they have an elk burger, chicken burger, turkey burger, and four kinds of veggie burgers too. If you're visiting in warmer months, be sure to check out their patio, which is one of the city's best.
Local theatres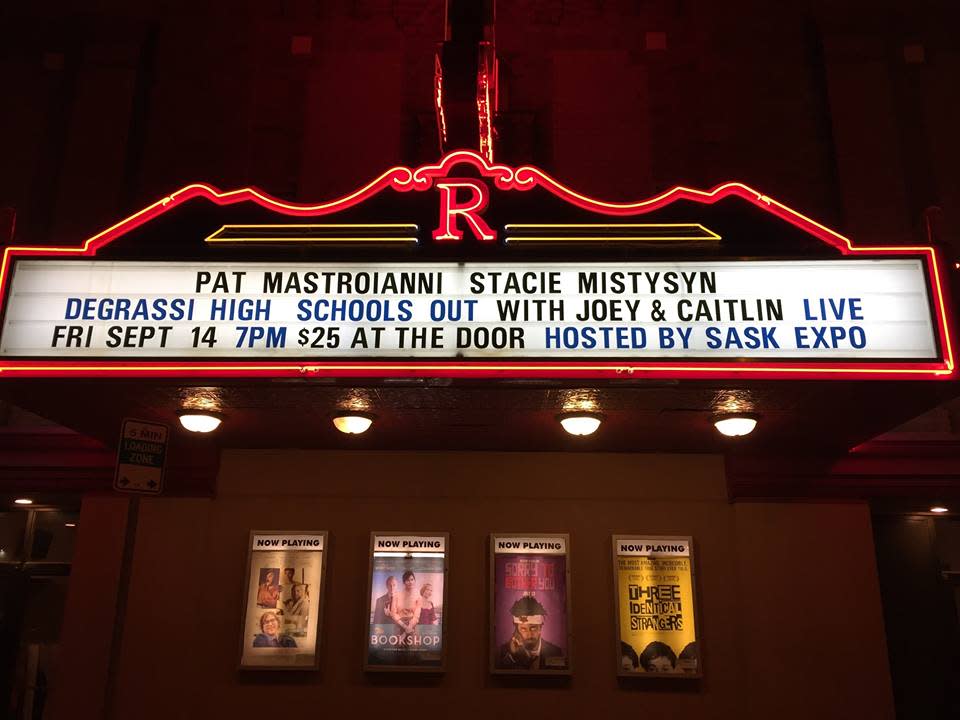 Photo via The Roxy
Check out a show, live music, local theatre, arts, and even alternative movies at either the Broadway Theatre, or the Magic Lantern Roxy Theatre. You can catch live music at the Broadway for anywhere from $20-50, and on Mondays at the Roxy, entry to the movies is $6. Both theatres are bursting with character and charm, and they make for a great venue to catch some reasonably-priced entertainment.  
Thien Vietnam - 123 3rd Ave North / 1301 8th Street East #2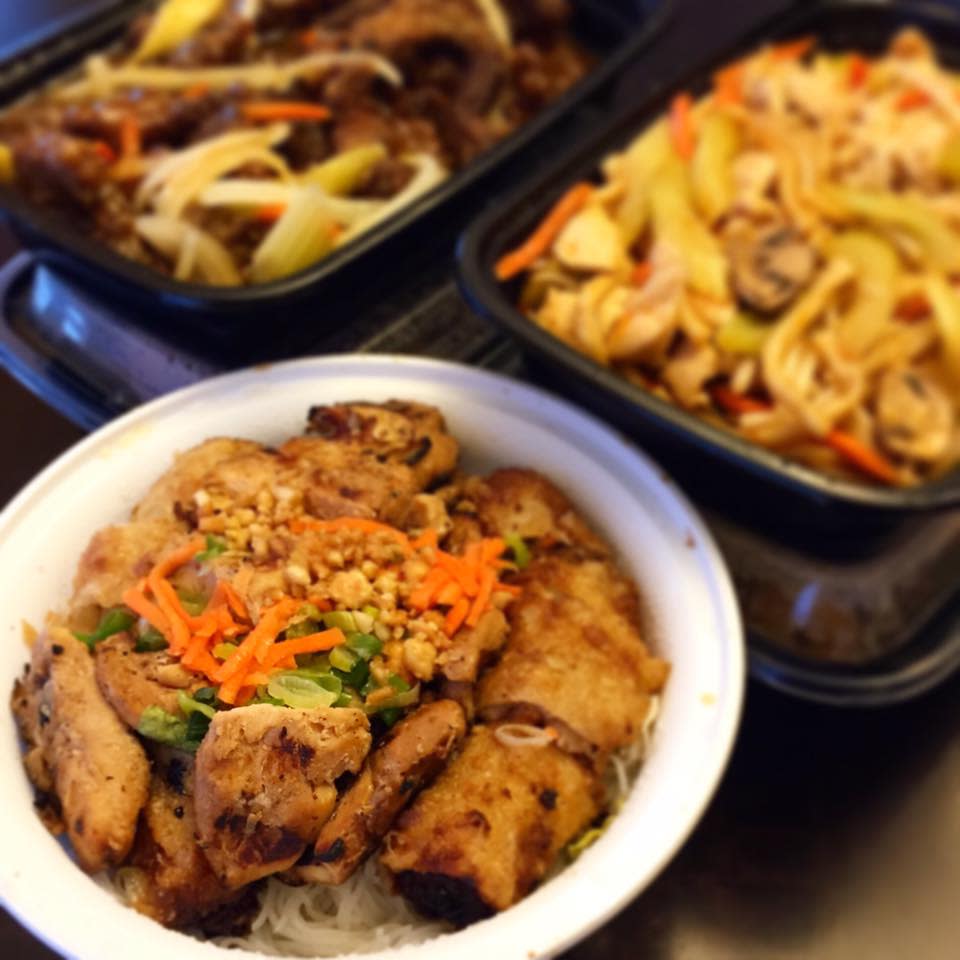 Photo via Thien Vietnam
This local favourite is always bustling and with good reason. It's home to quick, fresh and cheap food that is consistently delicious. Order take-out on Skip the Dishes, or visit at one of their two locations for a meal that won't disappoint. Lots of gluten-free and vegetarian options too. 
Lucky Bastard Distillery Tour - 814 47th St East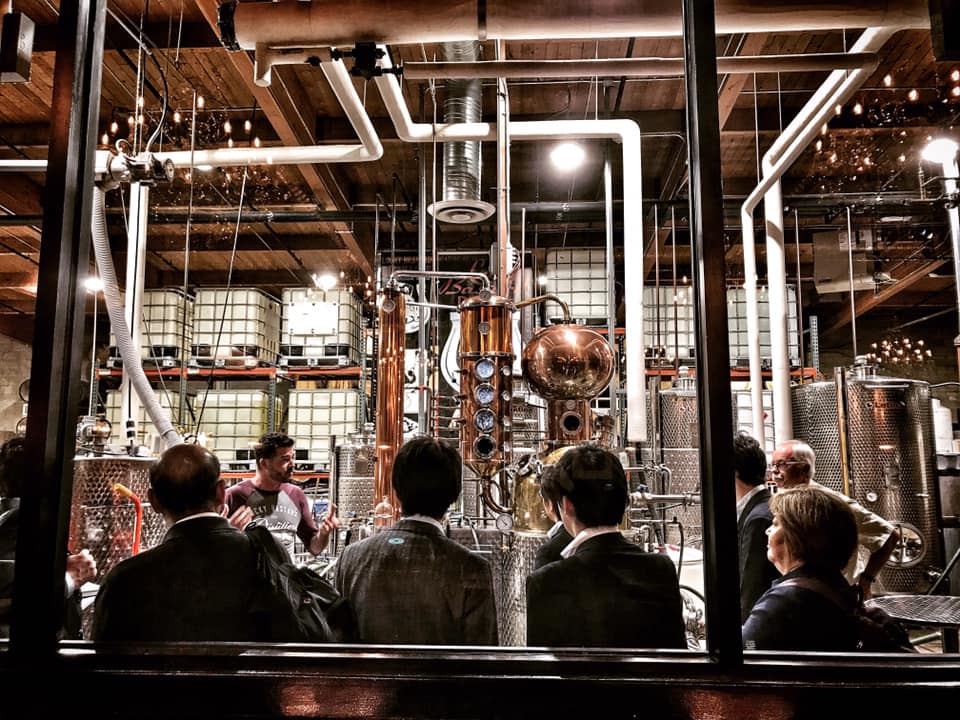 Photo via LB Distillery
Lucky Bastard is a local distillery that makes unique hand-crafted spirits, and they also give free tours and tastings. To book a free tour, check out their website for time slots. You'll be able to sample some of their best flavours and learn about this local gem, free of charge!
Saskatoon Farmers' Market - 414 Avenue B South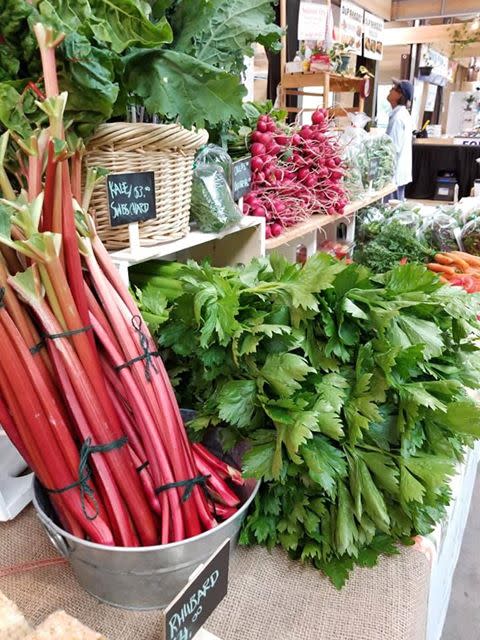 Photo via Saskatoon Farmers' Market
YXE's Farmers' Market is open year-round, and makes for a lovely morning or afternoon browse. You'll be able to take in all the best of what the city has to offer locally, with free admission. Grab a coffee or try some tasty food from one of the vendors — you can't beat this local food at a great price. 
Wanuskewin Heritage Park - RR 4 Penner Road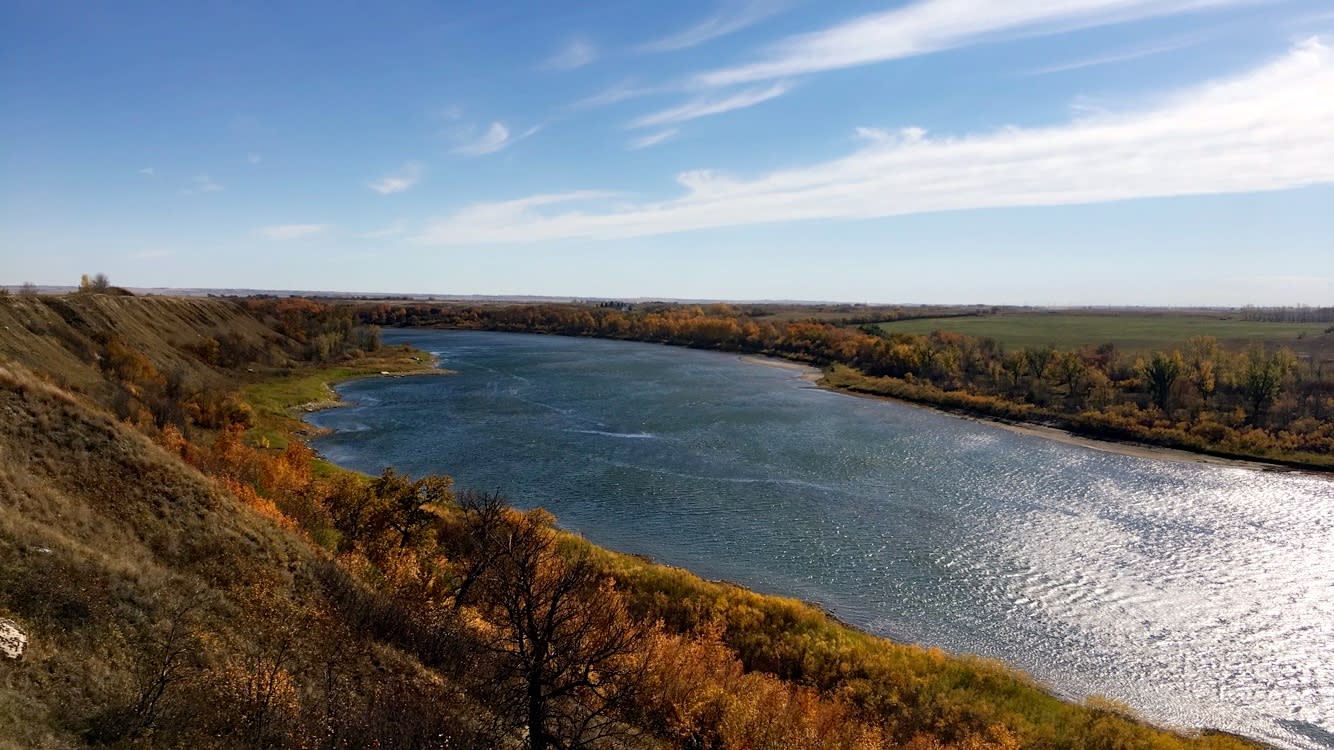 Open year-round, Wanuskewin is home to a network of easy to medium difficulty trails, set in the gorgeous valley and right along the South Saskatchewan River. You'll catch stunning views, and cultural events and programming, all for reasonable admission rates.
Forestry Farm Park - 1903 Forestry Farm Park Dr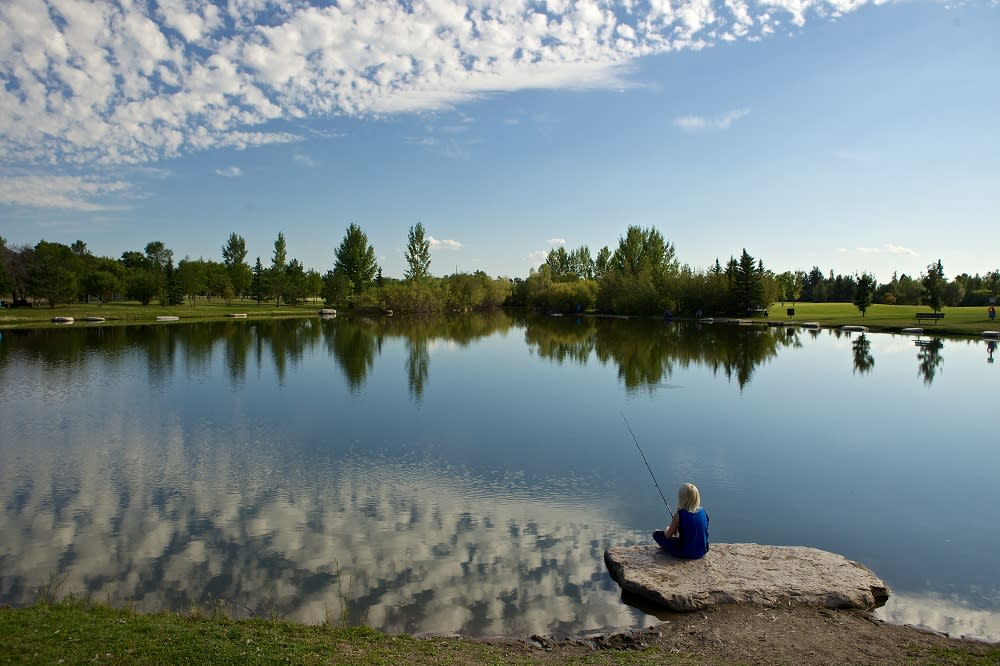 Photo via Saskatoon Forestry Farm Park & Zoo 
Saskatoon's Forestry Farm is a beautiful green space open year-round. In the summertime, there's picnic sites and plenty of open space for enjoying outdoor family games, or just for lounging in the sun. All year, the walking paths are open for a stroll or bike too, providing a beautiful little haven of nature right in the city.
For the luxurious side of the city, check out what Saskatoon has to offer here.