Thursday September 7, 5:30AM - I'm on the plane taking me to Saskatoon, Saskatchewan for my first visit to the city. It's a dreary morning in Montreal, like most of the summer out east.
Fast forwards to Saskatoon's airport tarmac... Sun ! Heat! Zero humidity!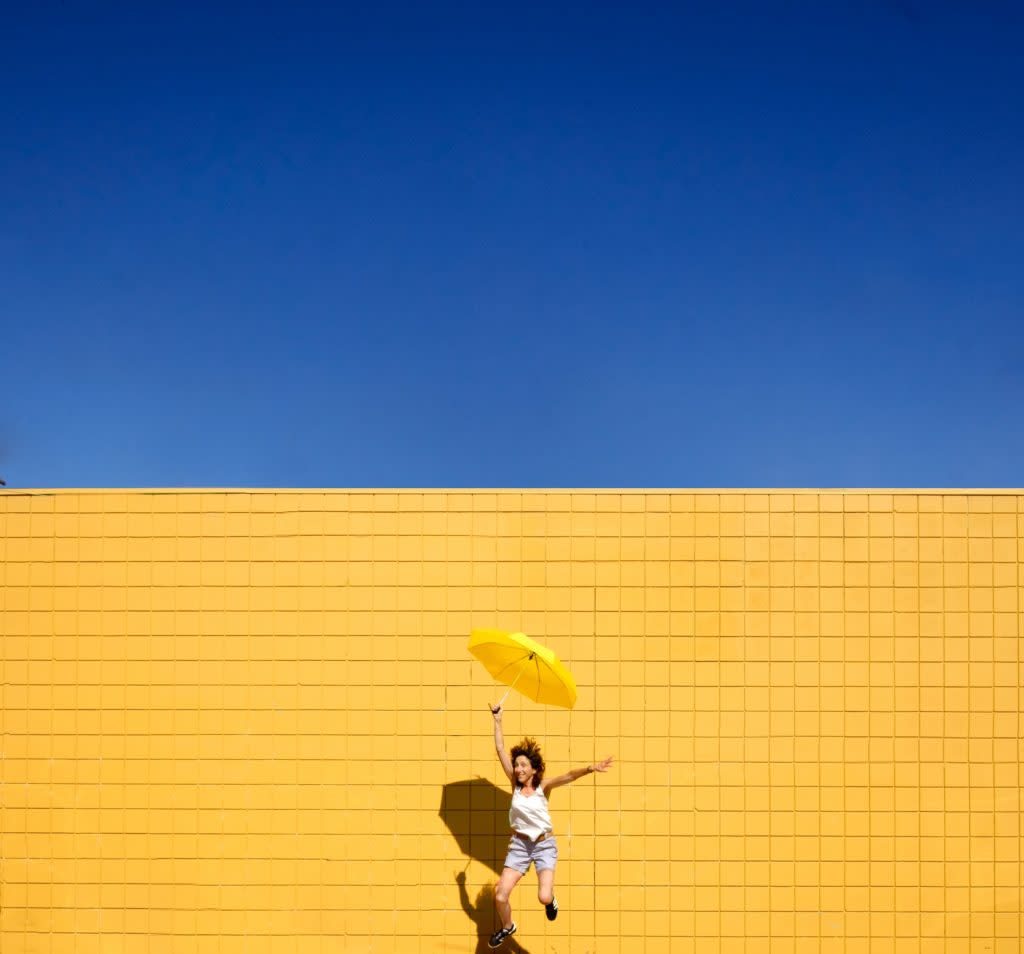 I'm greeted at the airport and off we go to explore the sunny city. No time to waste, there's too much to see!
First stop: food. We enjoyed a classic breakfast in the historic Park Cafe in Riversdale.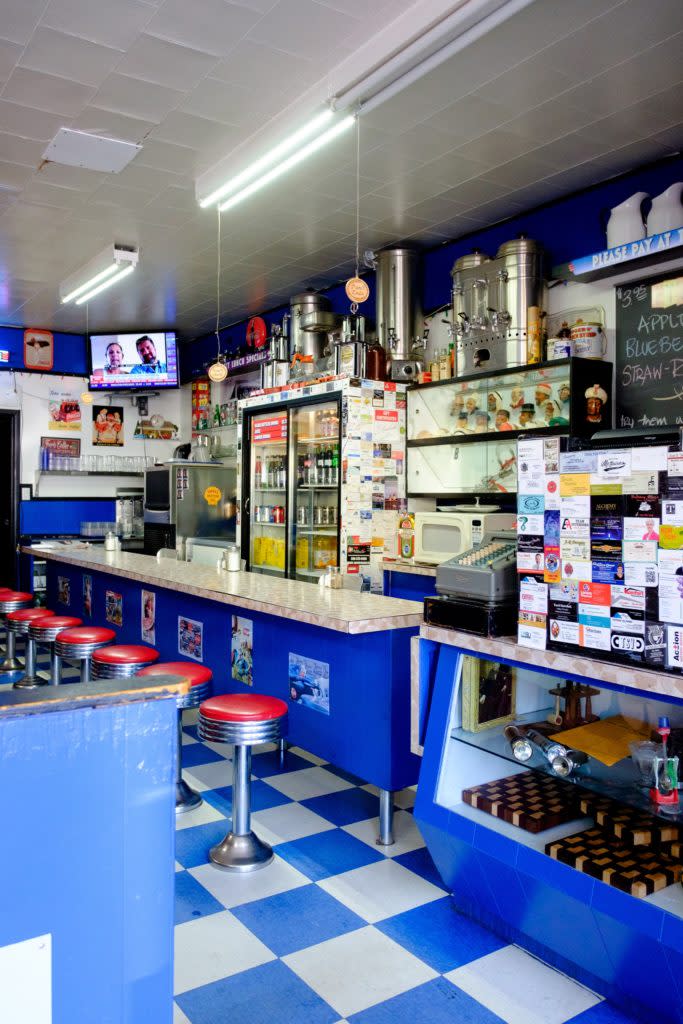 Then we pay a visit to a very young and creative shoe cobbler - Adam Finn - in his workplace/ boutique inside a cool old 1920's house. He also designs and sells very stylish outdoor apparel at Last Shoes. I caved and bought a beautiful handmade leather belt.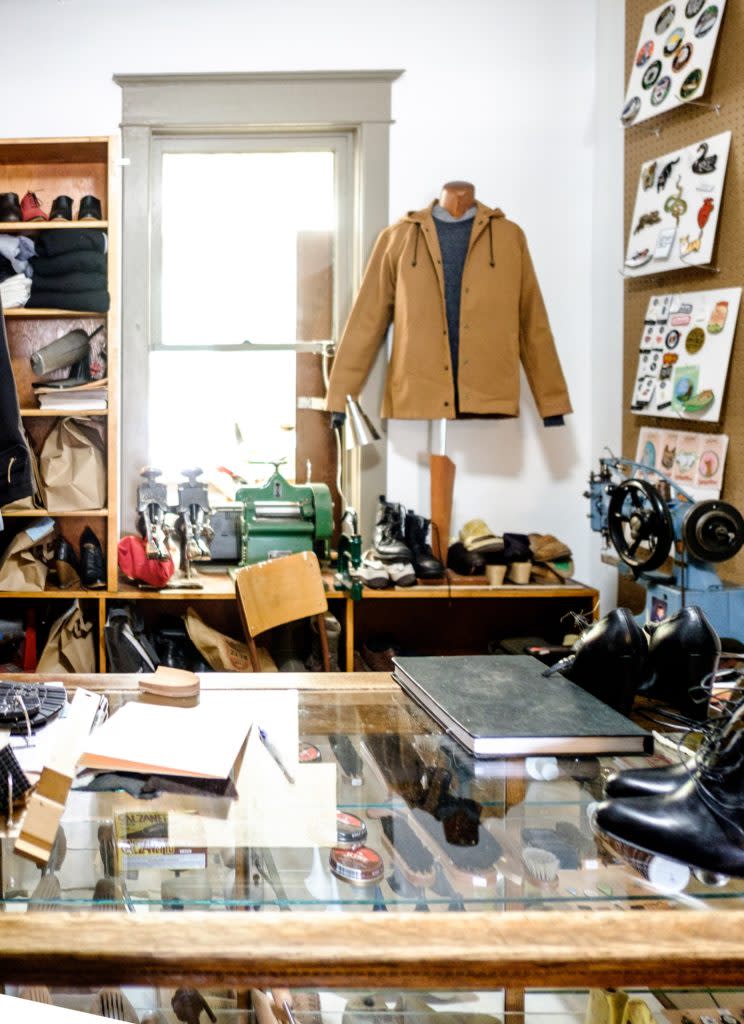 Saskatoon, being a University city, has lots and lots of young artsy, and friendly people. Not to mention that you find the youngest median ages in the country here.
This artsy presence results in the city experiencing a population boom and with it, lots of interesting new offers for locally sourced fare and upbeat locales for drinks and hang outs.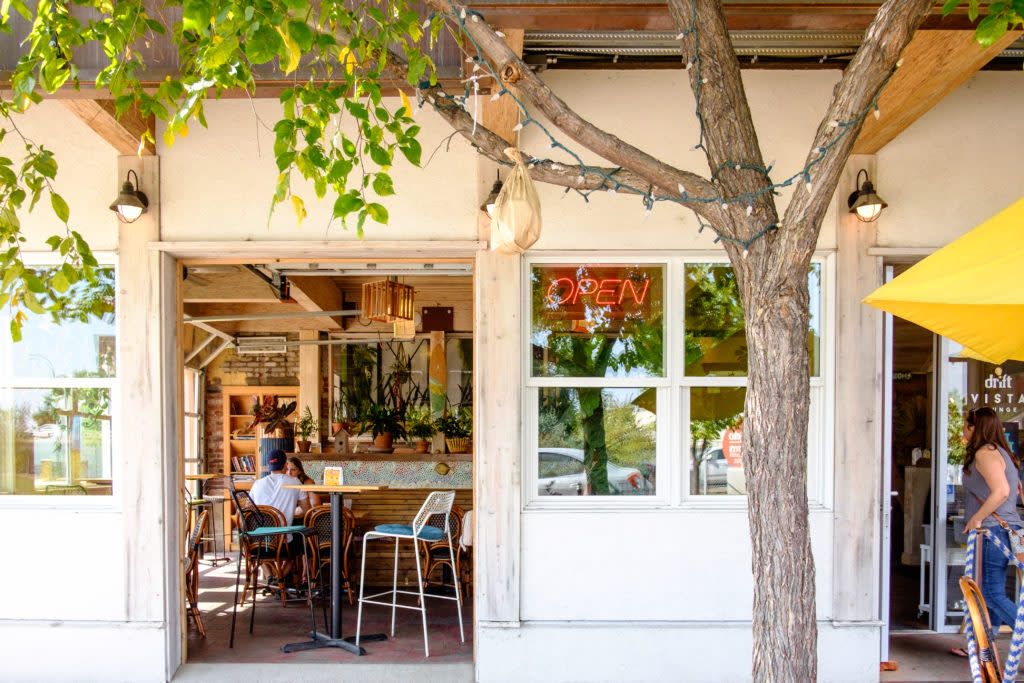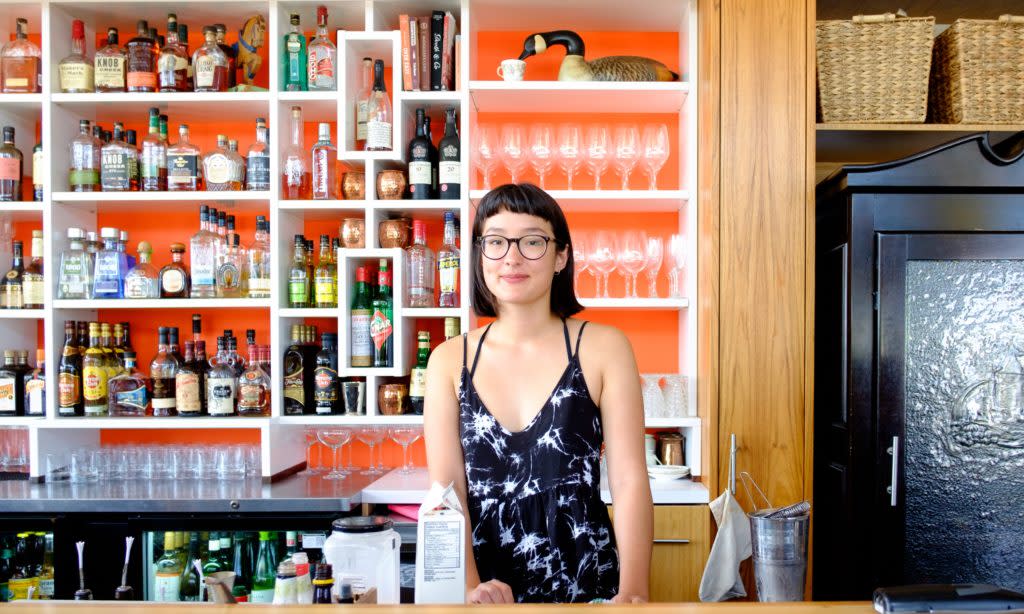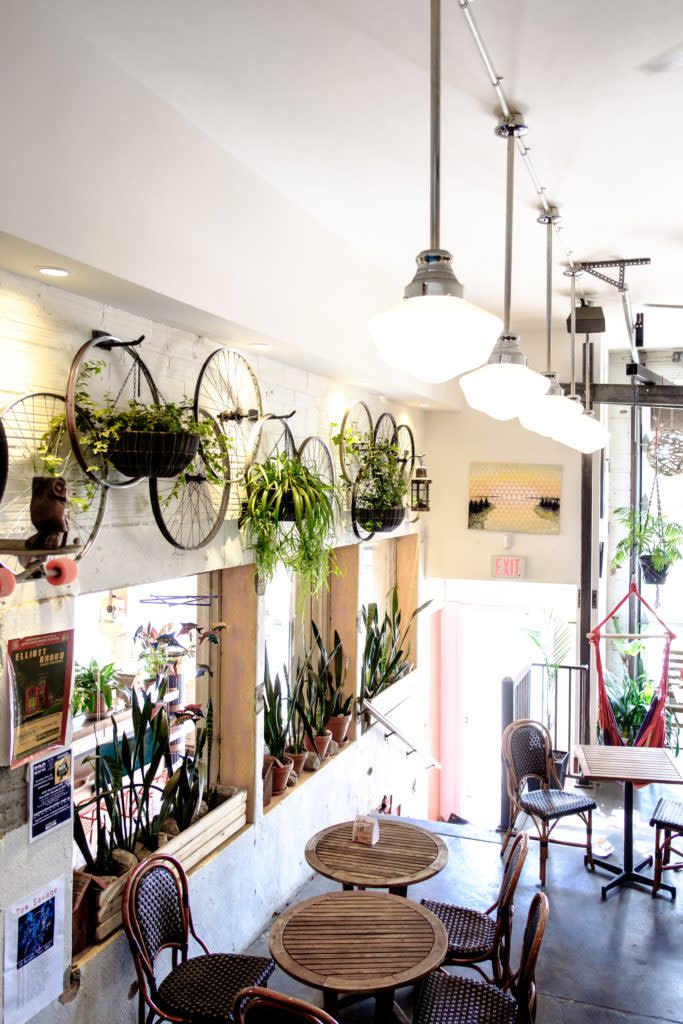 Along our walk, I was happy to find that Saskatonians love colour as much as I do! Everywhere splashes of bright hues make this city such a happy place.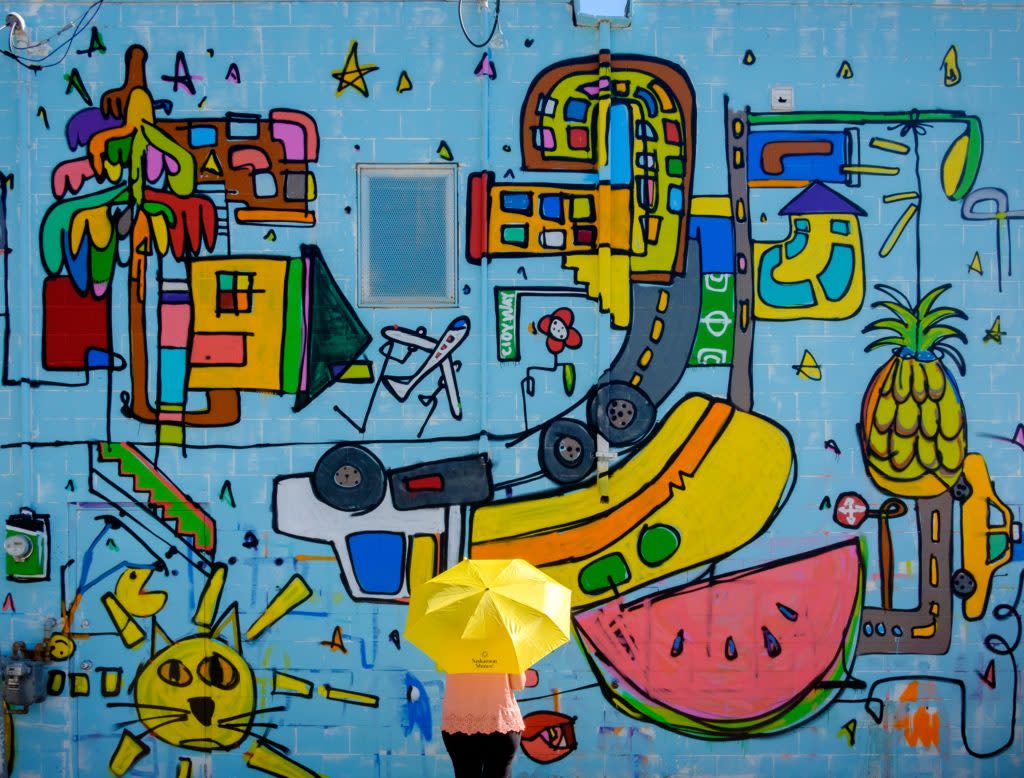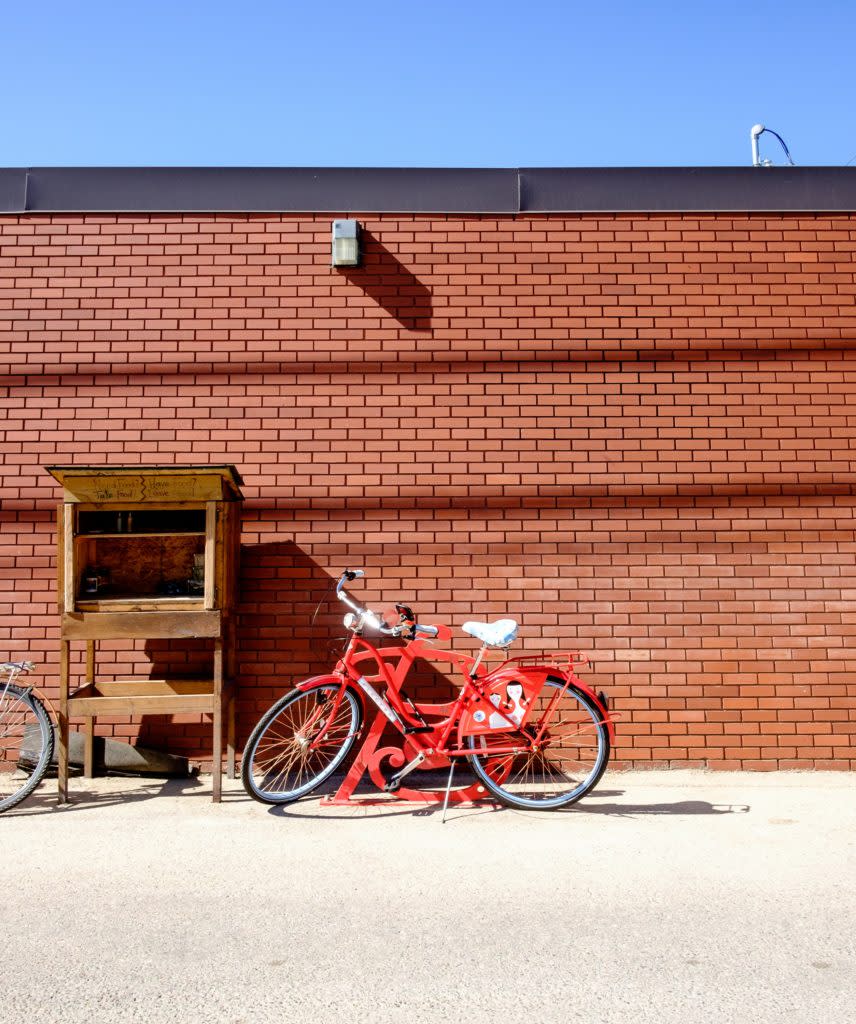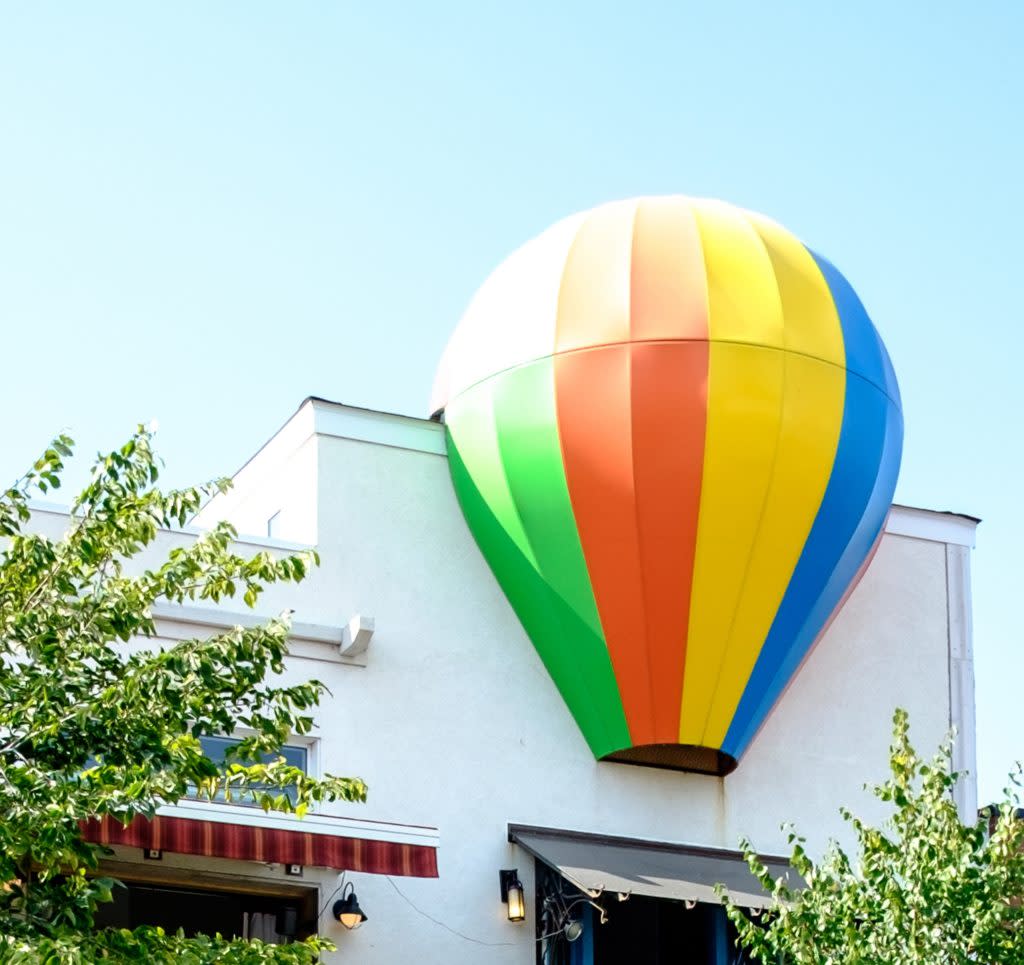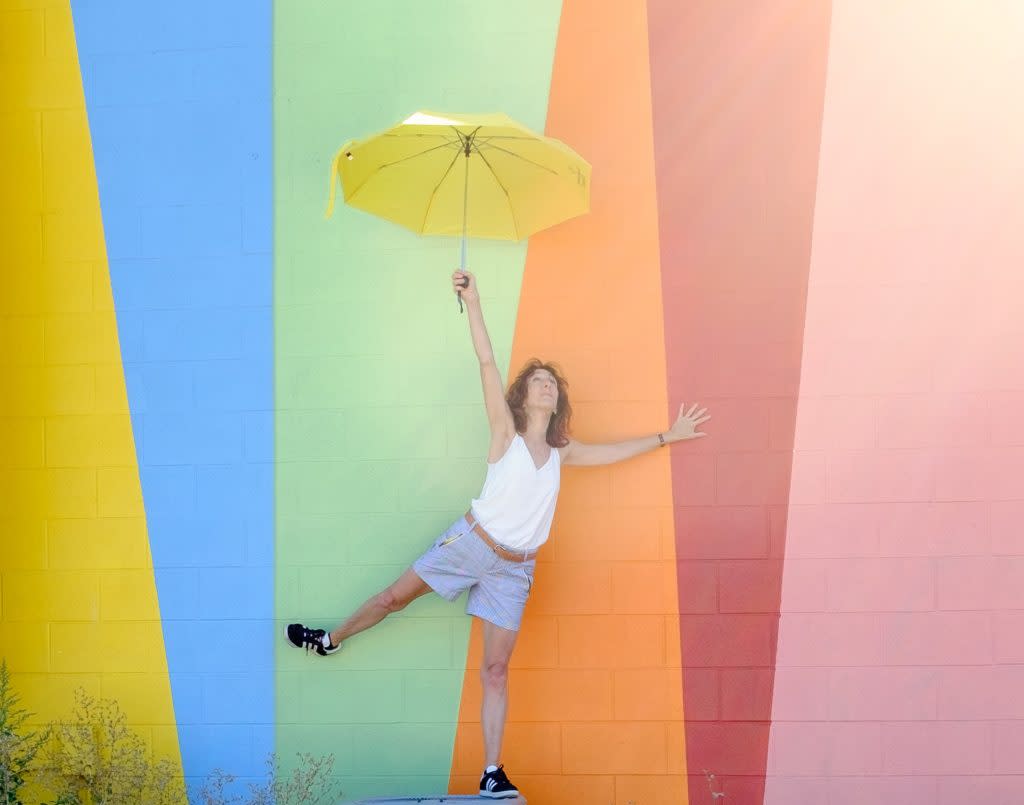 The city itself is also quite young, its first permanent settlement being registered in 1883. It's so interesting to find residential streets lined with old quaint houses that are not much younger than the city itself. The scale between the little house and the huge centennial trees is remarkable. The canopied streets make a welcome respite from the sun. Here again, you find colour everywhere.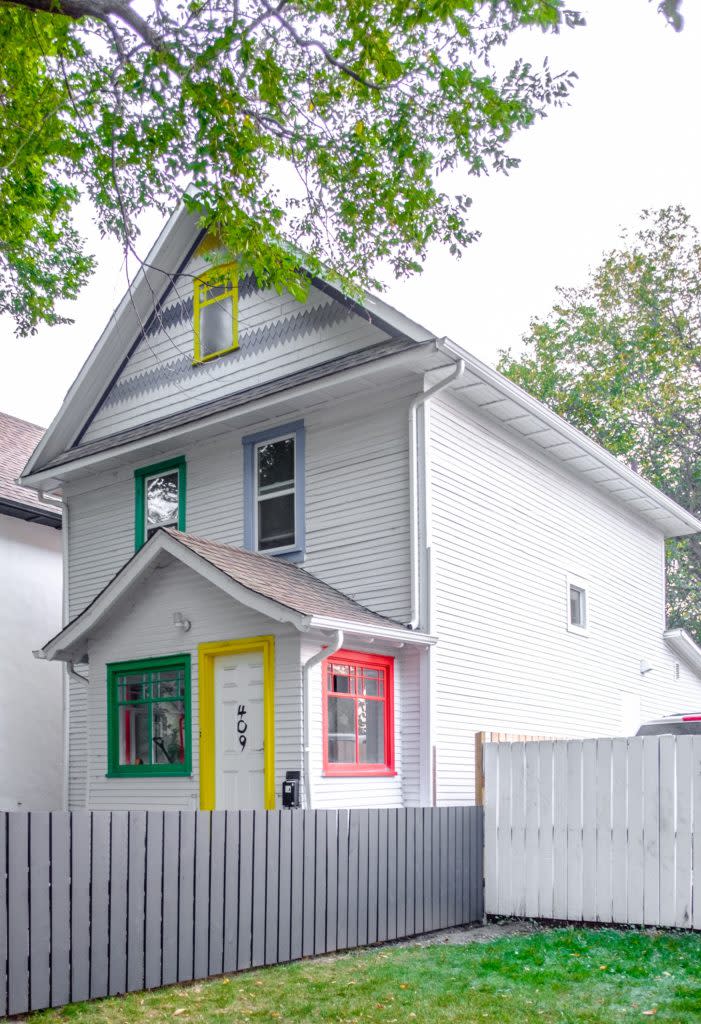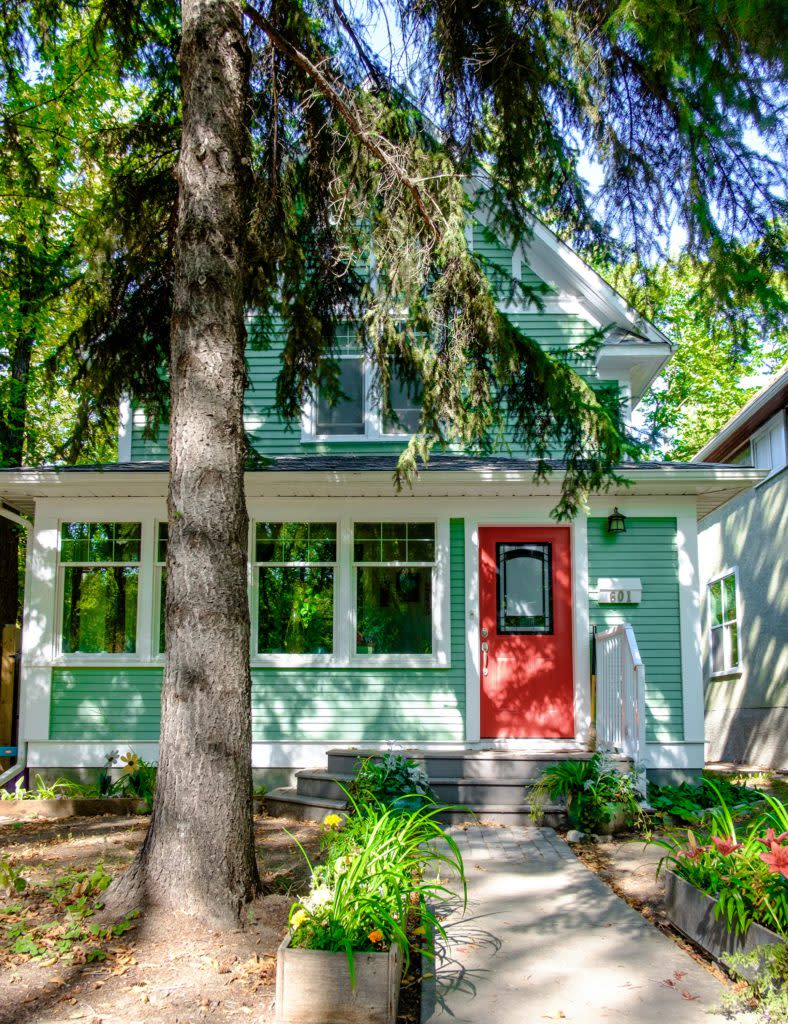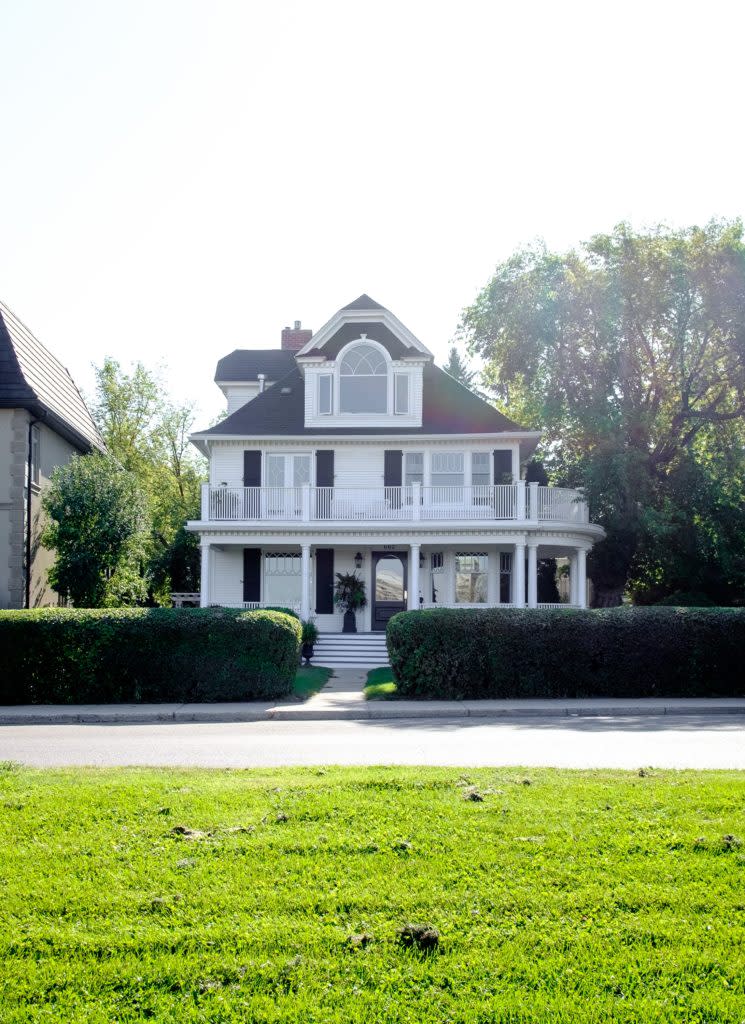 Along out city peregrinations, I was shown two delightfully designed shops. The first, is the sum of incalculable hours of lovingly created, collected and arranged garden treasures. Garden Architecture has high-end furnishings and all kinds of ideas to make your yard a work of art.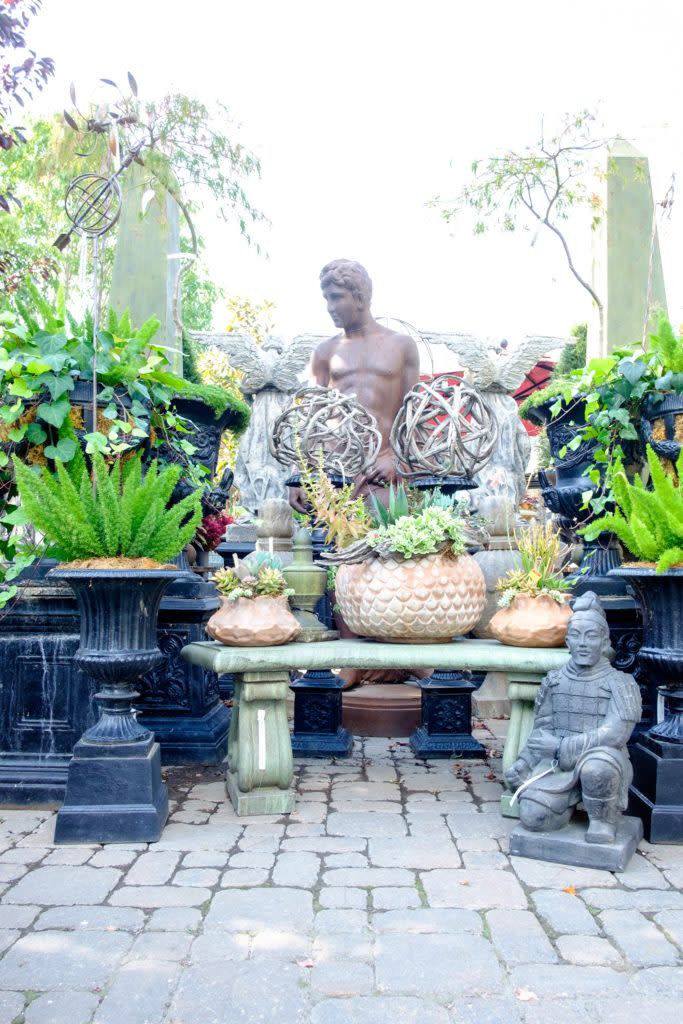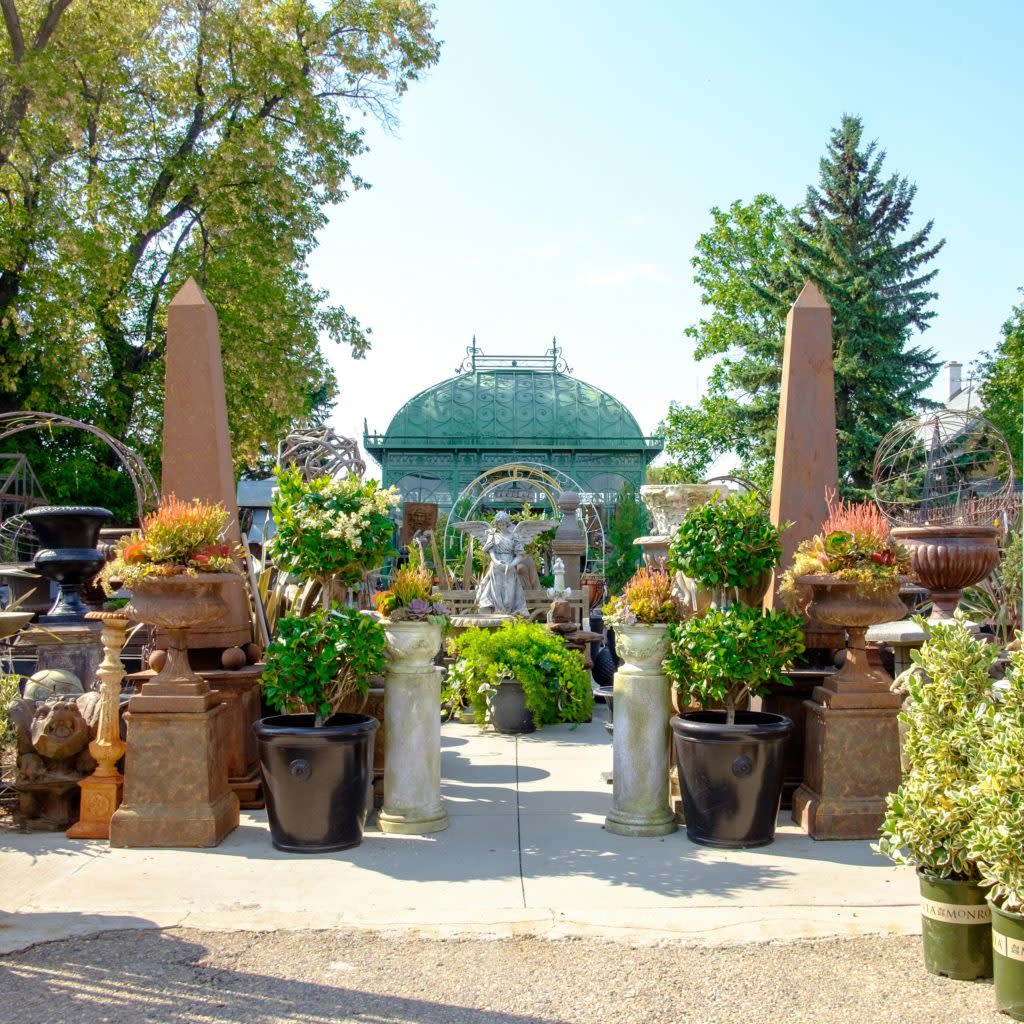 For gorgeous interiors, Anthology shows you in the building that held Saskatoon's first department store, what and how to put together a provincial chic look.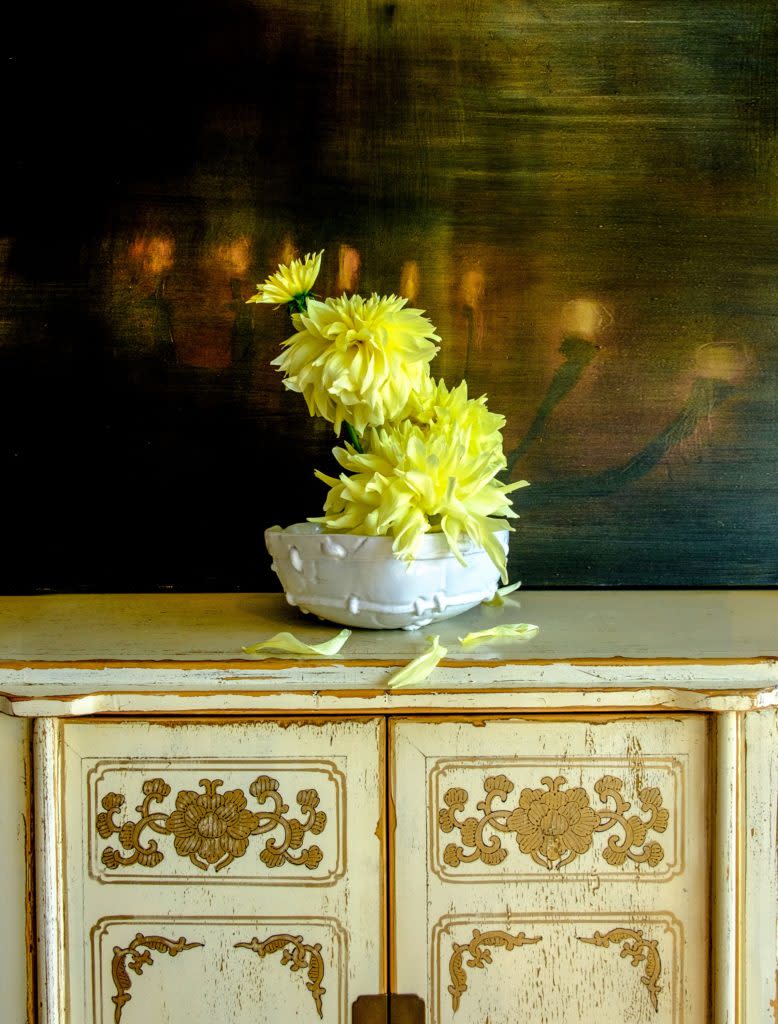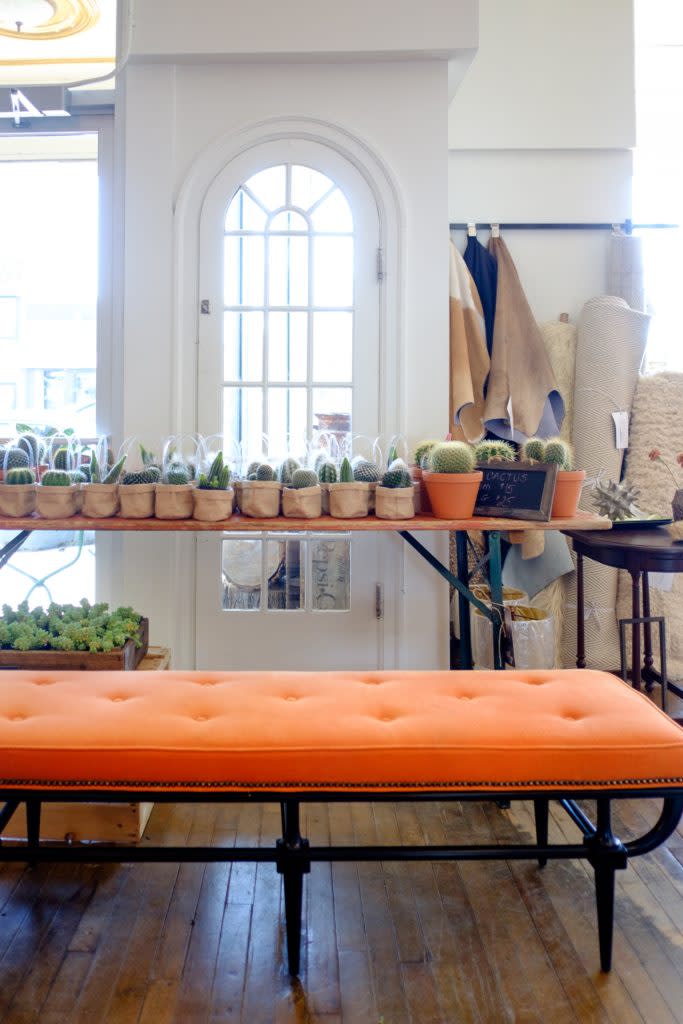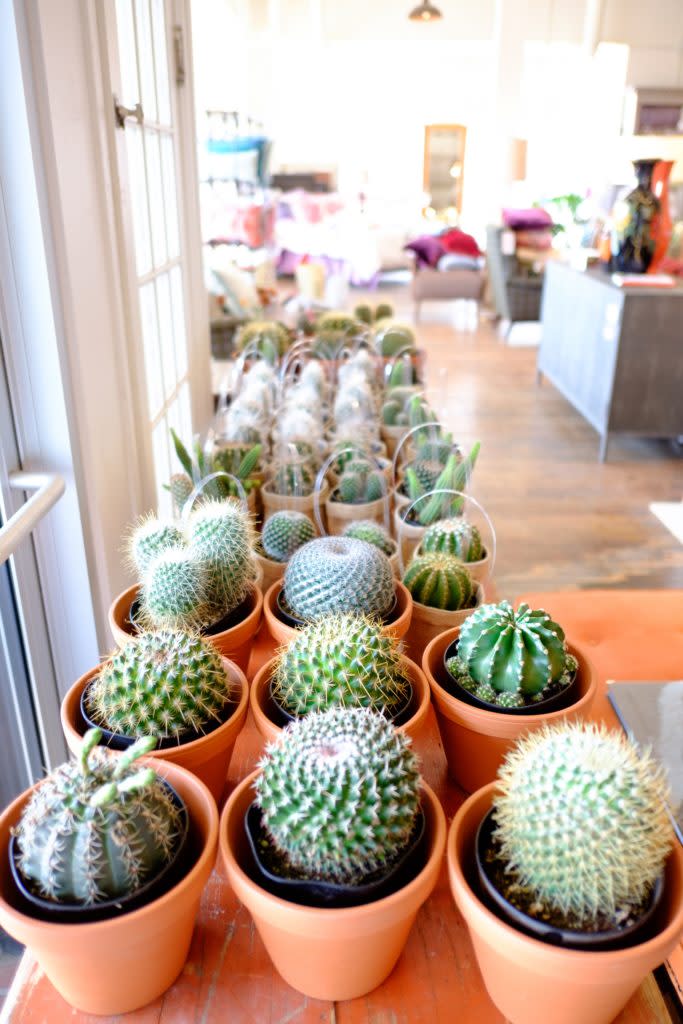 You might think (like I did before I got there) that Saskatoon is strictly an agricultural town because of its location in the middle of the prairies. Actually, Saskatoon is very urban. But I found out, that the fields are right at the doorstep. So if you want to experience the immensity of the crops on the flat land, the car will bring you there in only 10 minutes.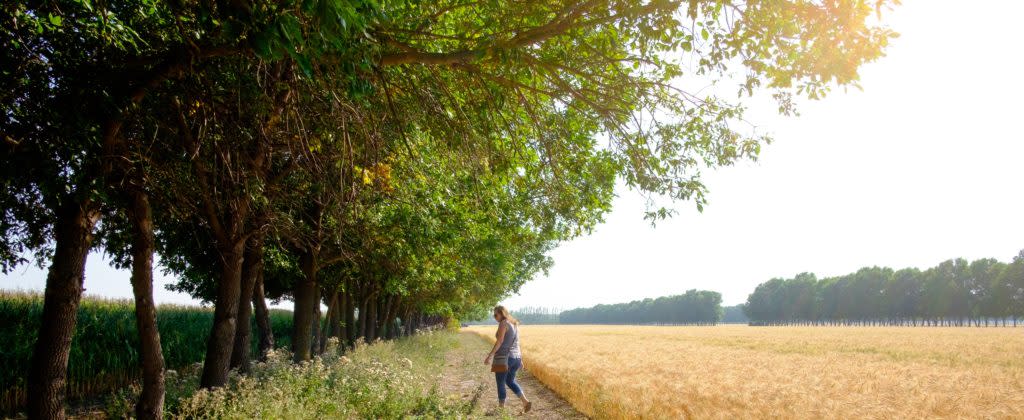 And there are many other places to go in the vicinity. Like the Crossmount Cider Company. It's such an amazing place! They have orchards, crushers, vats, a tasting bar, wedding venue and more. They will guide you around and tell you the secrets of the production. They have about 10 different ciders that you can taste!
What quite impressed me was the bold move of building an international caliber modern art museum that will include the world's largest Picasso linocut collection. The design of the Remai Modern is altogether stately and colourful. It will for sure bring many visitors and further secure Saskatoon as a bucket list destination.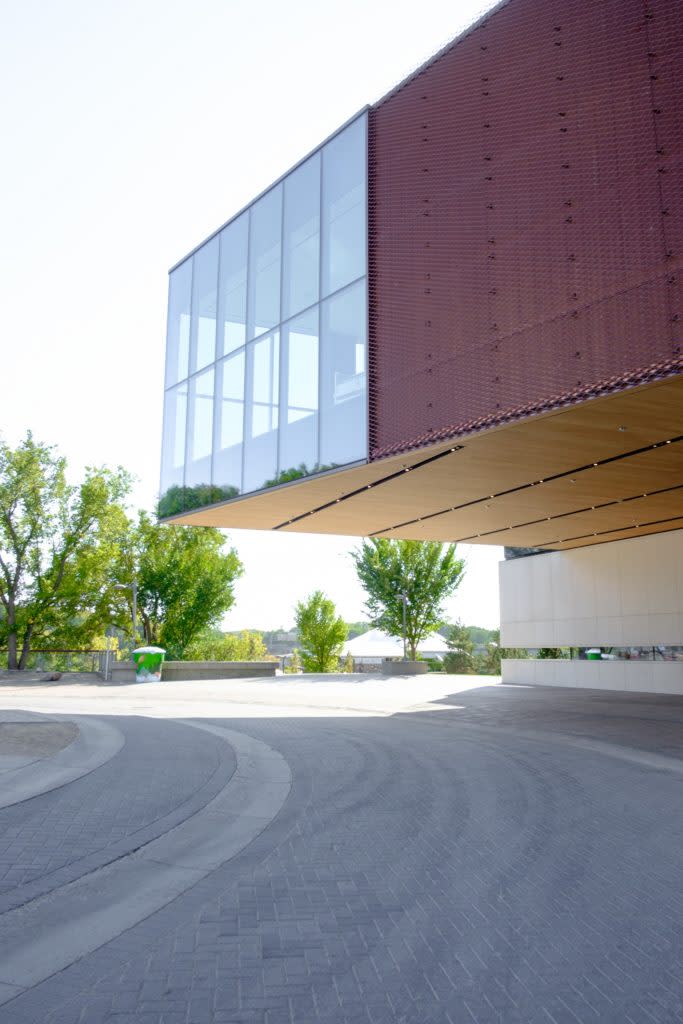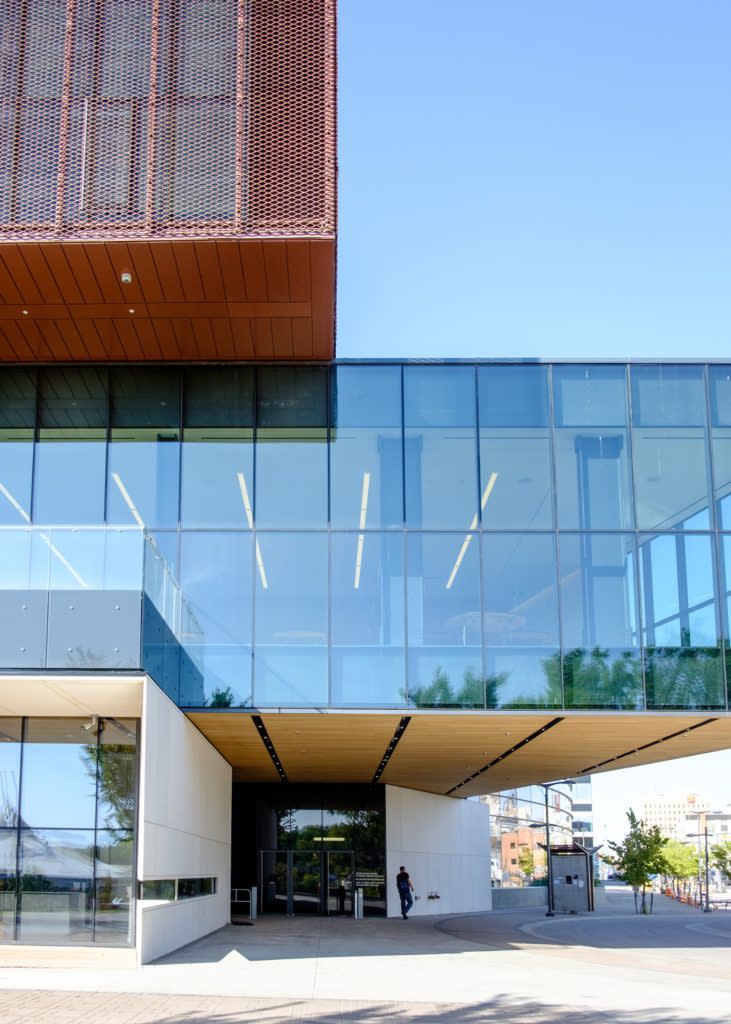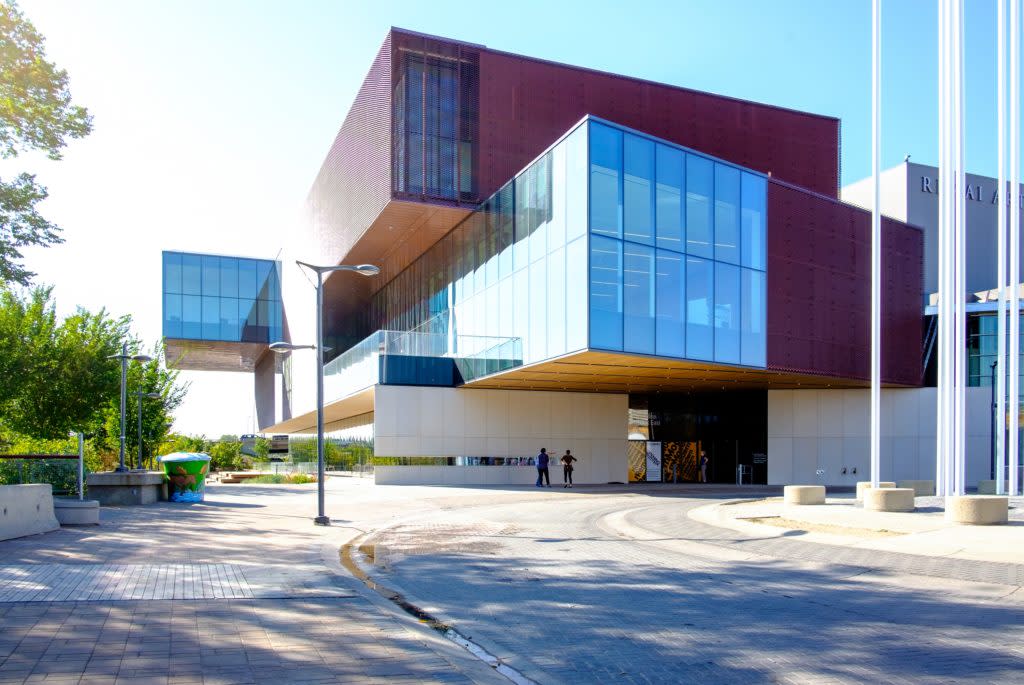 Our last stop before heading back to the airport was the summer-loing fair that sealed Saskatoon as a light hearted, colourful and fun city.