Whether you're celebrating a special occasion, or you're just plain celebrating — because let's face it, you don't really need a reason anyway — YXE has some incredible local spots to spend the night out with all your favourite ladies. This night out line-up features tons of creative cocktails, mouth-watering comfort food, fancy fine dining, and of course, delicious dessert. What's not to love?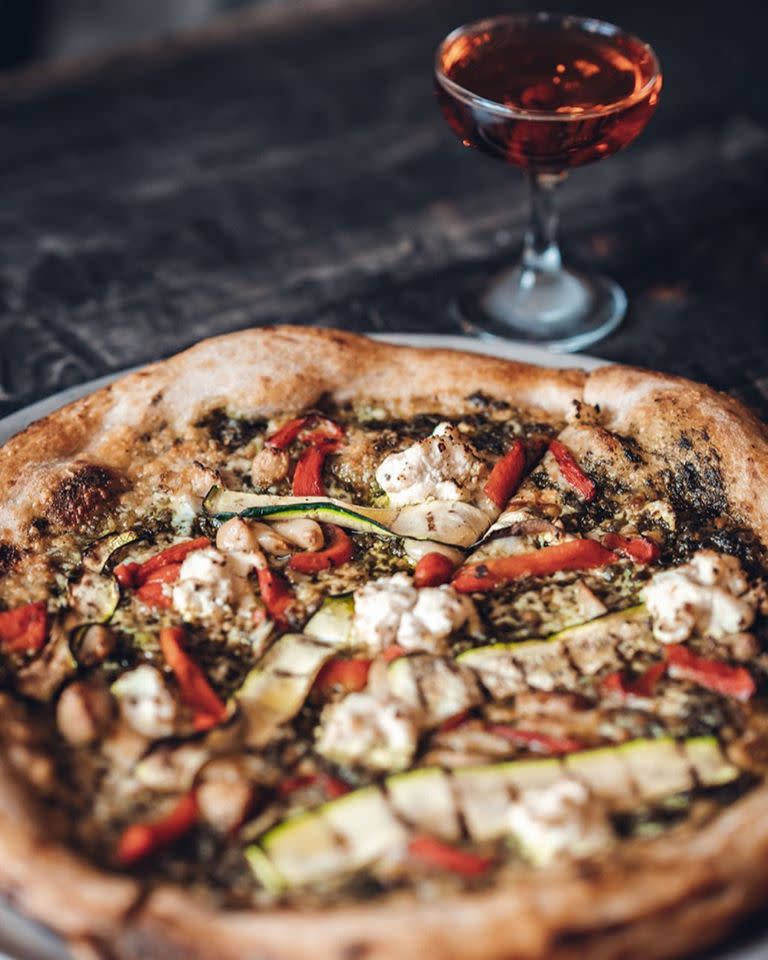 Photo via King Rose Visuals
Thirteen Pies features Brooklyn-style pizza and appetizers that are perfect for sharing in a group. Try the Hitchcock pizza with BBQ chicken, red onion, provolone and mozzarella, or the vegetarian Medusa, loaded with delicious veggies like artichoke and spinach. They even have vegan cheese and a gluten-free pizza crust. Grab one of their tiki-inspired cocktails and enjoy the atmosphere — the vibe is relaxed and dynamic.
Parlor - 236 2nd Ave S

Photo via Darby Sutherland
Parlor is hidden in a bright blue building in Saskatoon's Downtown. The only signage is a blue neon cat that is lit up when they are open. Check them out for amazing cocktails, and snacks made using ingredients grown in their rooftop garden.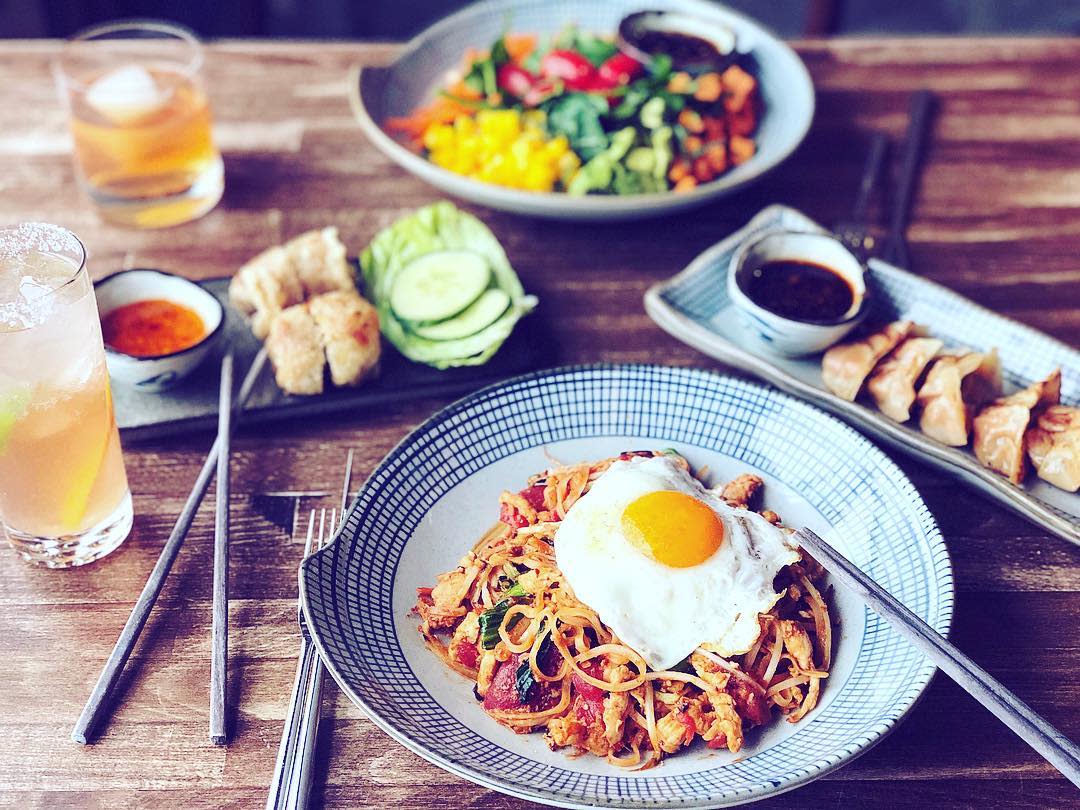 Photo via Rachel Kong
Odd Couple's modern, sleek interior is matched only by their unique menu, which focuses on providing a fusion of Asian and Canadian flavours, including ingredients from Cantonese, Vietnamese and Japanese cuisine. Be sure to start with the crunchy vegan spring rolls and a flavourful cocktail, like my personal favourite, the ginger ninja, with bourbon and fresh ginger and lemon. For large groups on weekends, make a reservation ahead of time as it fills up quickly.
Odla - 801 Broadway Avenue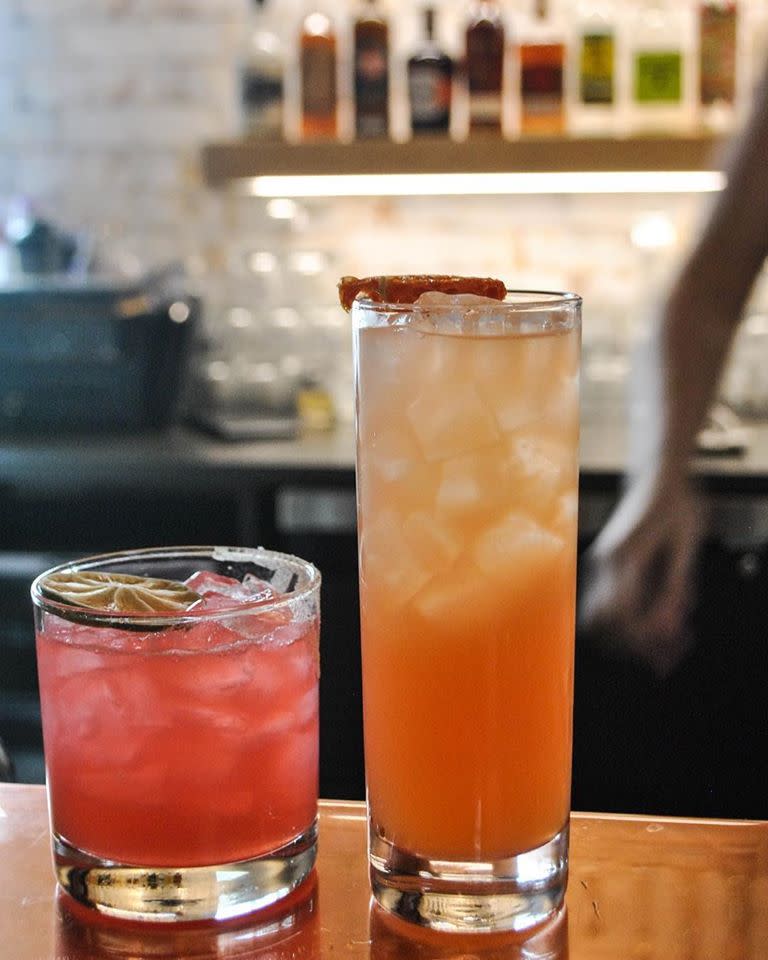 Photo via Darby Sutherland
Odla's farm-to-table philosophy makes it stand out, with ingredients stocked from Farm One Forty, just outside of Saskatoon. Their focus on sourcing local is evident through their brunch menu, their dinner menu, and even their dessert menu, which features offerings like pavlova and bourbon cake. In the summer, they have a patio too, perfect for enjoying sunshine and delicious eats at the same time.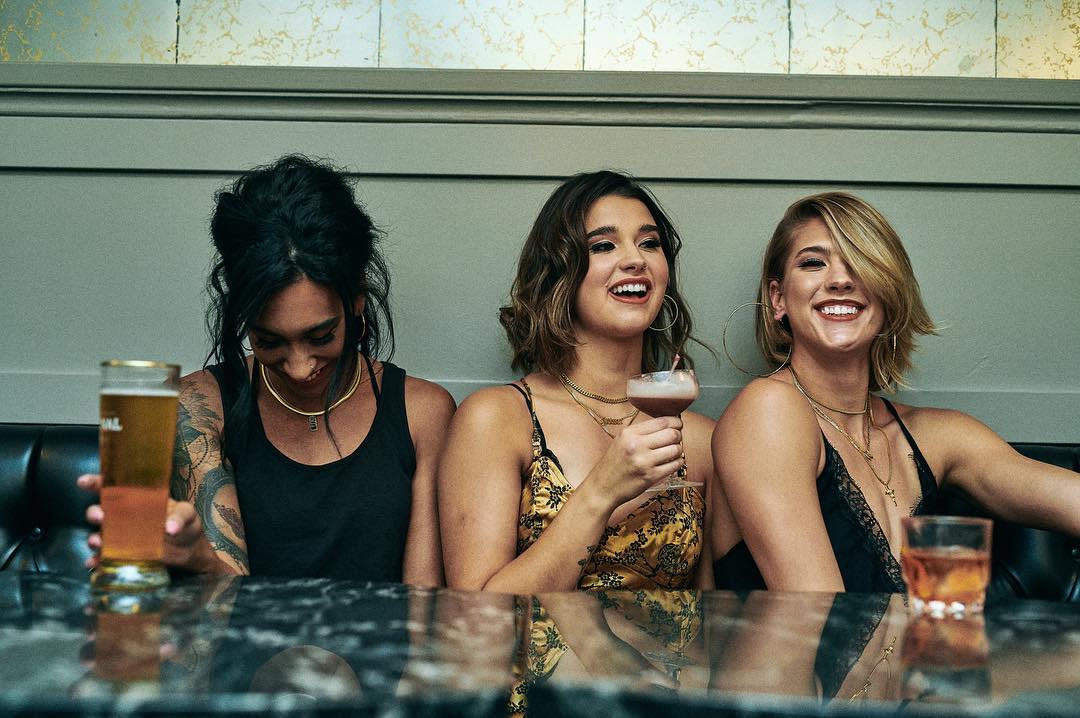 Photo via Flint
Flint's extensive drink menu means there's sure to be something for everyone in your squad. Book their back room for a little bit of privacy, or visit on a night when they have an event. Sundays are karaoke nights, and they also regularly have art shows featuring local artists. And the best part? Flint doubles as Poached Breakfast Bistro, so head back the next morning for brunch — the best hangover cure.

Photo via La Cucina Ristorante
One of YXE's newest spots is making big waves with its simple and fresh authentic Italian cuisine. If you're craving a fancy dinner complete with wine and all the pasta options you could ever dream of, then La Cucina is your place. Try the linguine alla pescatora, featuring mussels, prawns, squid and scallops in a pomodoro sauce, or the penne alla cucina, which has chicken, mushroom, asparagus and sun-dried tomato in a pesto cream sauce.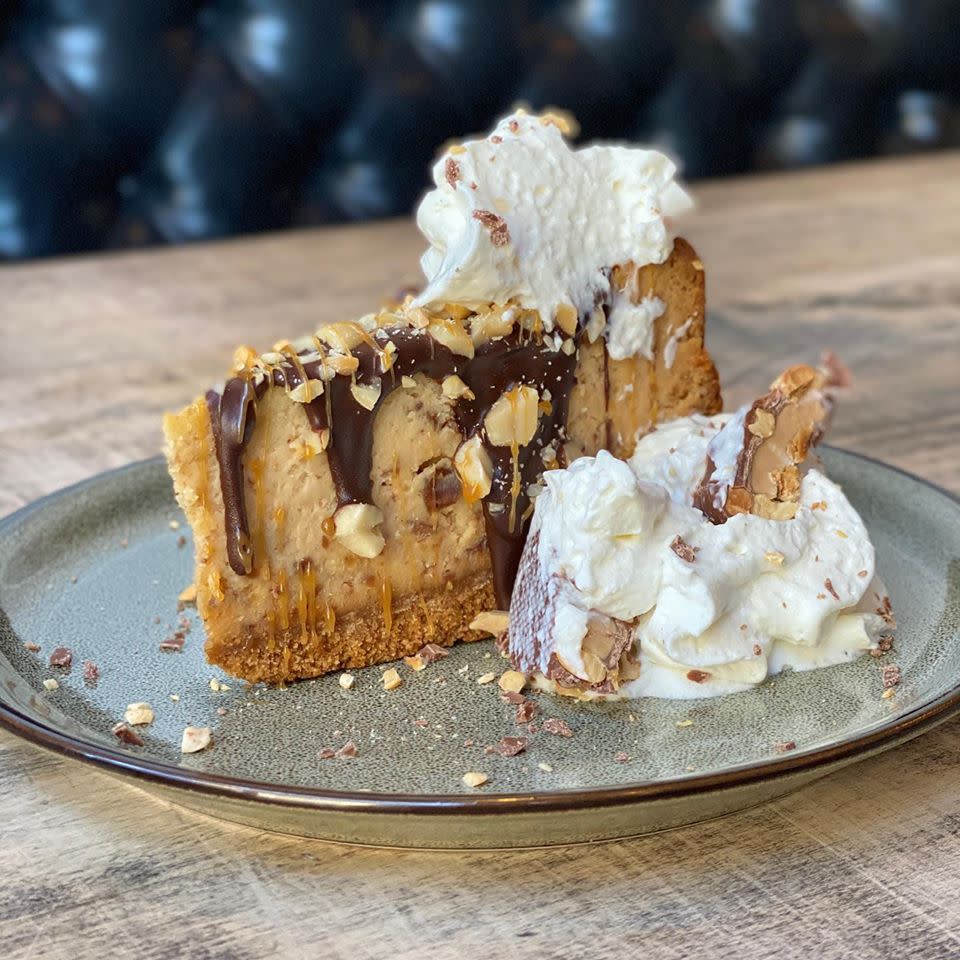 Photo via Congress
I know I said there would be dessert, so here you have it! In addition to their extensive drink menu and innovative local take on pub-style eats, Congress also has rotating feature cheesecakes, like the Oh Henry, pictured above. For appetizers and mains that work great for sharing, try their charcuterie board, coconut shrimp or maple bacon poutine.