Summer and warm weather have officially arrived and that means it's ice cream season! There's no better way to cap off a lovely summer afternoon or evening than by grabbing delicious ice cream. Saskatoon's ice cream and gelato lineup bring you local flavours, classic favourites, homemade treats and gluten-free and vegan options too. Now, should you have one scoop or two??
Bus Stop Refreshments
421 21st Street East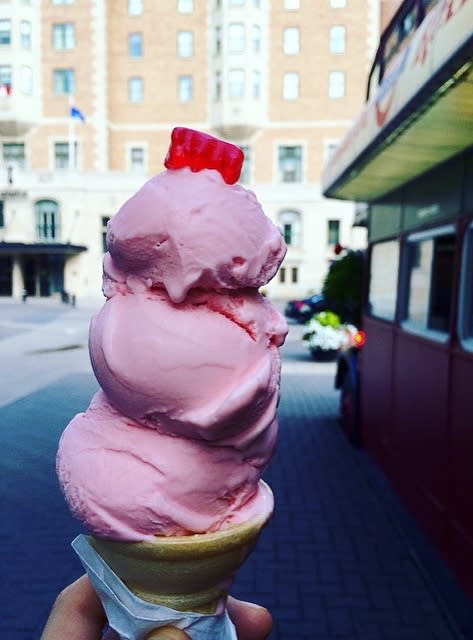 Right by the South Saskatchewan River, this cute little double-decker red bus is a Saskatoon favourite in the summertime. Bus Stop Refreshments now serves Homestead's locally made ice cream and still has favourites like their fruit-filled frozen yogurt. For a vegan option, you can do the yogurt with a banana base instead. To kick your ice cream treat up a notch, try one of their creamy, old-fashioned milkshakes in unique flavours like rootbeer, pina colada or chai.
Beppi's Gelato
616 10th Street East #1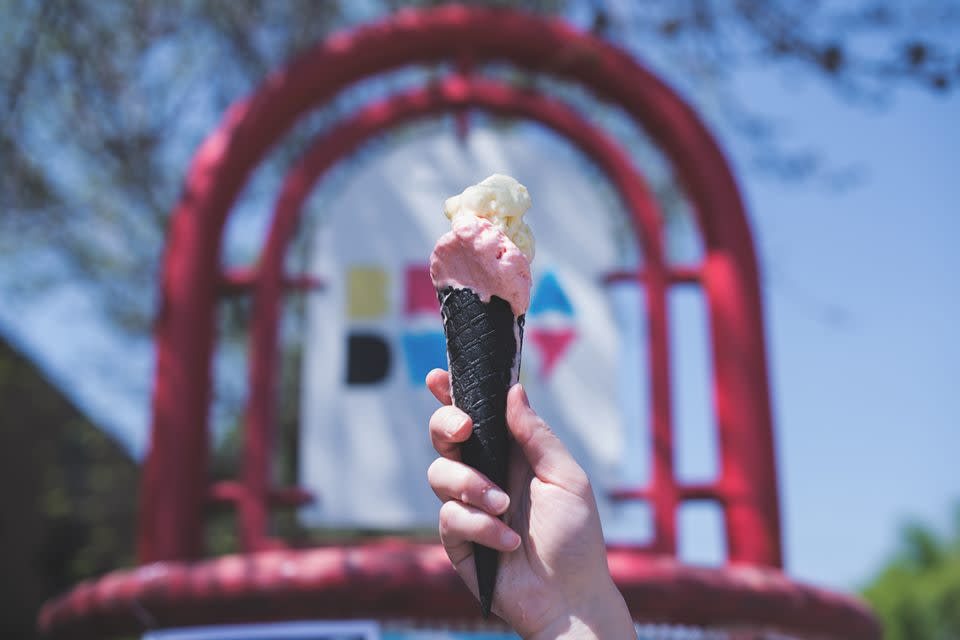 Photo via Beppi's Gelato
Just off Broadway Avenue, Beppi's Gelato is the newest shop in town and definitely worth a visit! Owner Paola Chiste was trained at the Carpigiani Gelato University in Italy, and Beppi's uses local ingredients whenever possible. Their flavours rotate but include chocolate salted peanut and haskap swirl, and vegan options like pineapple or lemon sorbetto. Be sure to try their charcoal cone (pictured) too — all their cones are vegan and made in-house.
Homestead Ice Cream
822 Victoria Avenue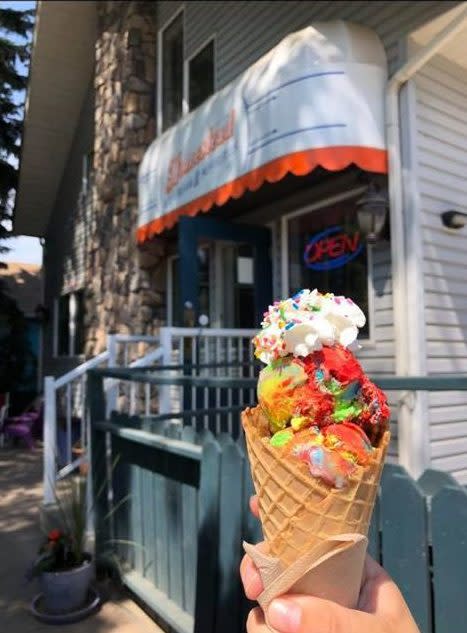 Photo via Homestead
Homestead Ice Cream has been a YXE favourite since 1978, and they make all their ice cream and novelties in-house. Their ice cream flavours range from classics like Cookies & Cream and Maple Walnut, to creations like Dill Pickle, Pumpkin Pie and Saskatoon Berry. For something different, try their novelties like cheesecake on a stick, an ice cream sandwich, or a sundae or milkshake. They also have a food truck, perfect for grabbing ice cream at summer festivals and events.
Fable Ice Cream
633 Avenue H South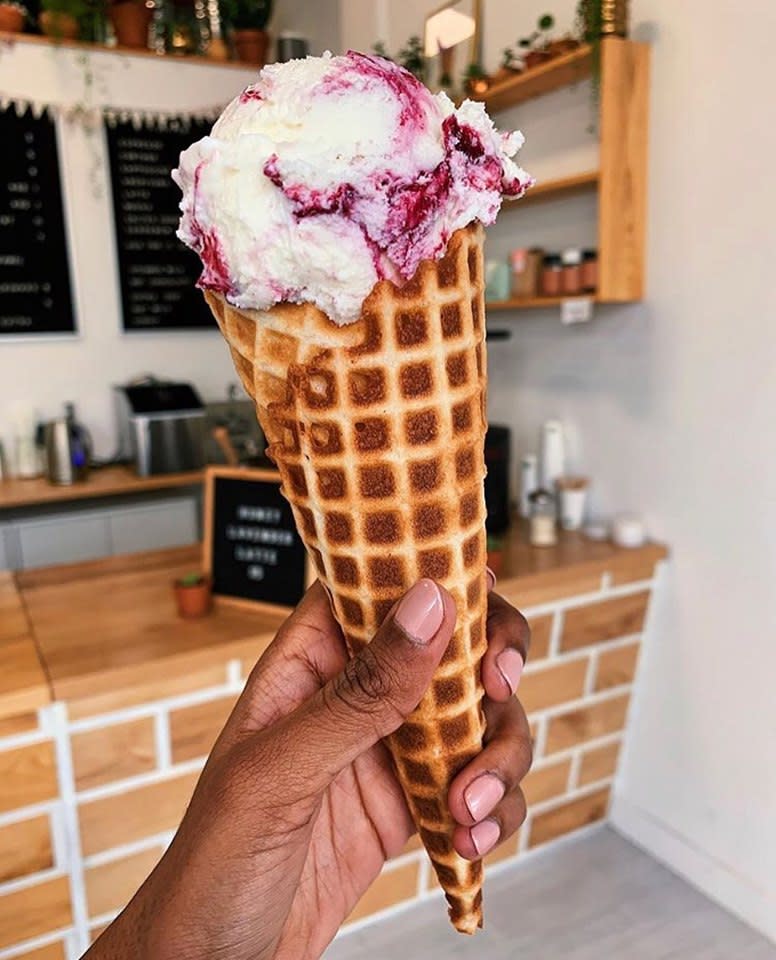 Photo via Fable / @miso.hangry
Say hello to delicious locally-made ice cream at Fable, in unique flavours like earl grey tea, lemonade, blackberries and cream, and Venn coffee — made with local coffee from Venn Coffee Roasters. They usually have two vegan options on the menu, either their sorbets or vegan ice cream, made with a cashew and coconut milk base. Their waffle cones are delicious too and made in-house!
Mean Green Ice Cream Machine
Food Truck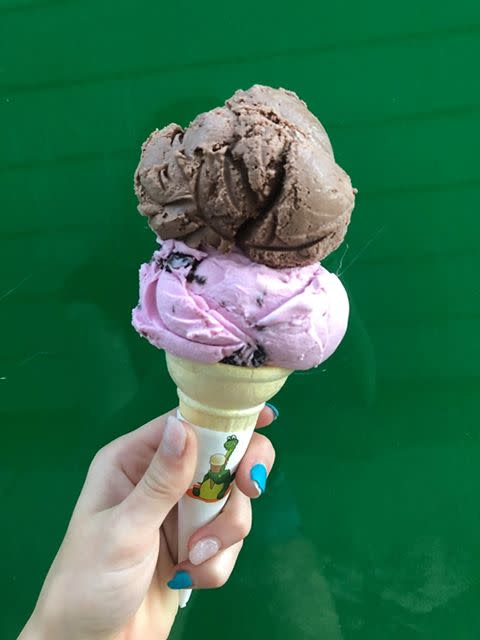 Photo via Mean Green Ice Cream Machine
The Mean Green Ice Cream Machine food truck is at city festivals and events all summer, serving up their 13 flavours of ice cream, sundaes, milkshakes and ice cream floats. Flavours include cotton candy, bubblegum, mocha almond, cherry, and the Mean Green — also known as mint chocolate chip.