Okay let's just talk about pasta for a minute — is there any better comfort food? From gourmet seafood linguine in a creamy garlic sauce, to delicate tortellini in a mouth-watering tomato basil sauce, I'm pretty sure there's no food that can be dressed up or down as much as pasta. For delicious pasta in all shapes and sizes (gluten-free included!), check out these YXE restaurants that are sure to satisfy your pasta craving. 
Little Grouse on the Prairie - 167 3rd Ave South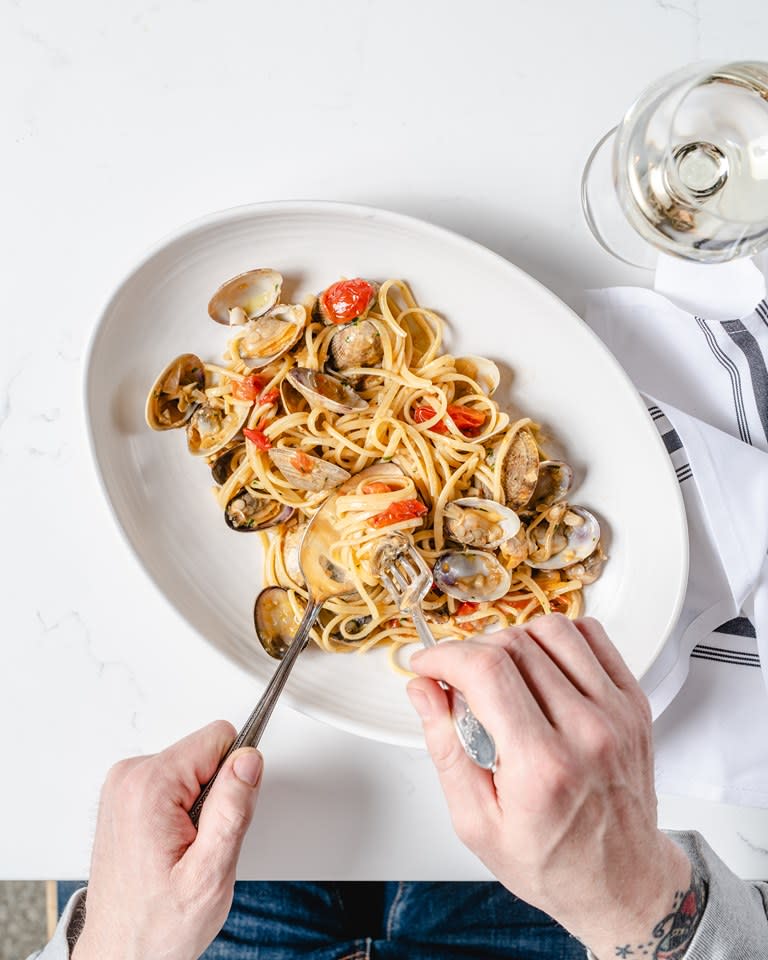 Cover photo and above photo via Bob Deutscher
Little Grouse's cozy, comforting atmosphere and attention to detail make it an ideal spot for an evening out with loved ones. Try their tortellini or ricotta ravioli for deliciously filled pasta, or the Linguine Vongole, with clams, tomato, white wine and topped with parsley and chili flakes. Gluten-free pasta is also available on request.
Primal - 423 20th Street West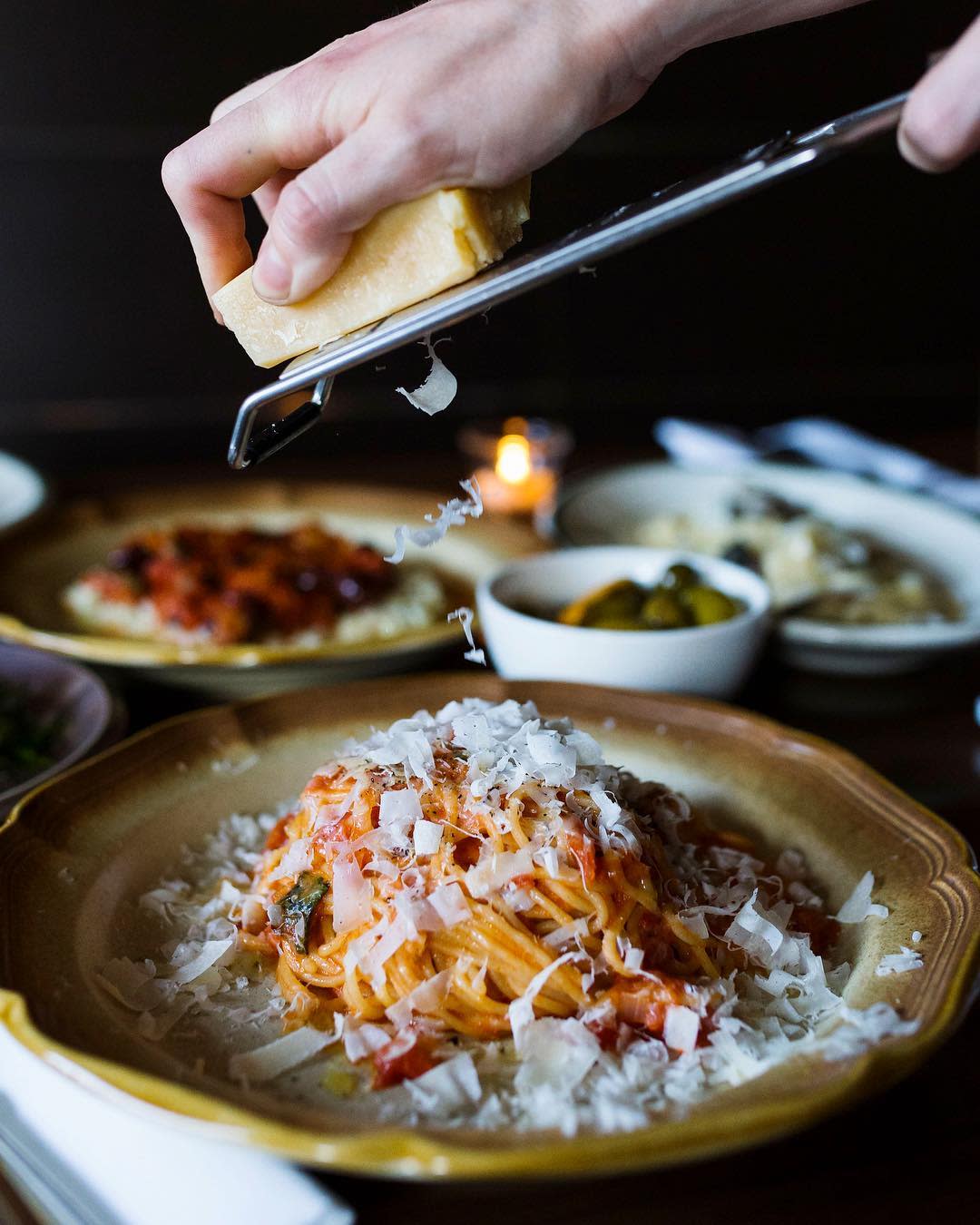 Photo via Carey Shaw
Primal has a focus on all things local, including Saskatchewan grains in their handmade pasta, and whole animal butchery for their meats. Delicious menu items include the tagliatelle with wild mushrooms, alfredo sauce and parsley, or the spaghetti pomodoro with tomato, basil, mozzarella and parmesan. They have a gluten-free pasta that can be subbed into most of their dishes too. If you're really in a pasta mood, you can even add a side of spaghetti to any meal!
Taverna Italian Kitchen & Bar - 219 21st Street East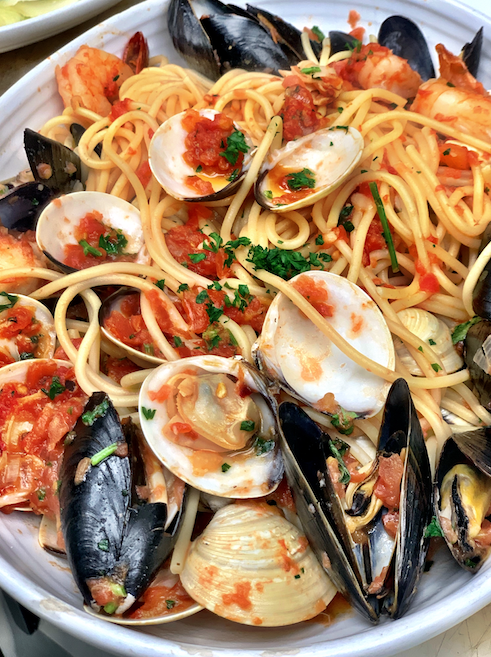 Photo via Taverna
Taverna has been a Saskatoon pasta staple since 1969, having just celebrated their 50th anniversary. Their menu is loaded with tons of pasta options, including classics like lasagna, cannelloni and gnocchi, and family-style sharing options with their alla famiglia menu. They even do gluten-free pasta and have plenty of vegetarian options for meatless pasta lovers too. 
Bar Gusto - 707 Broadway Avenue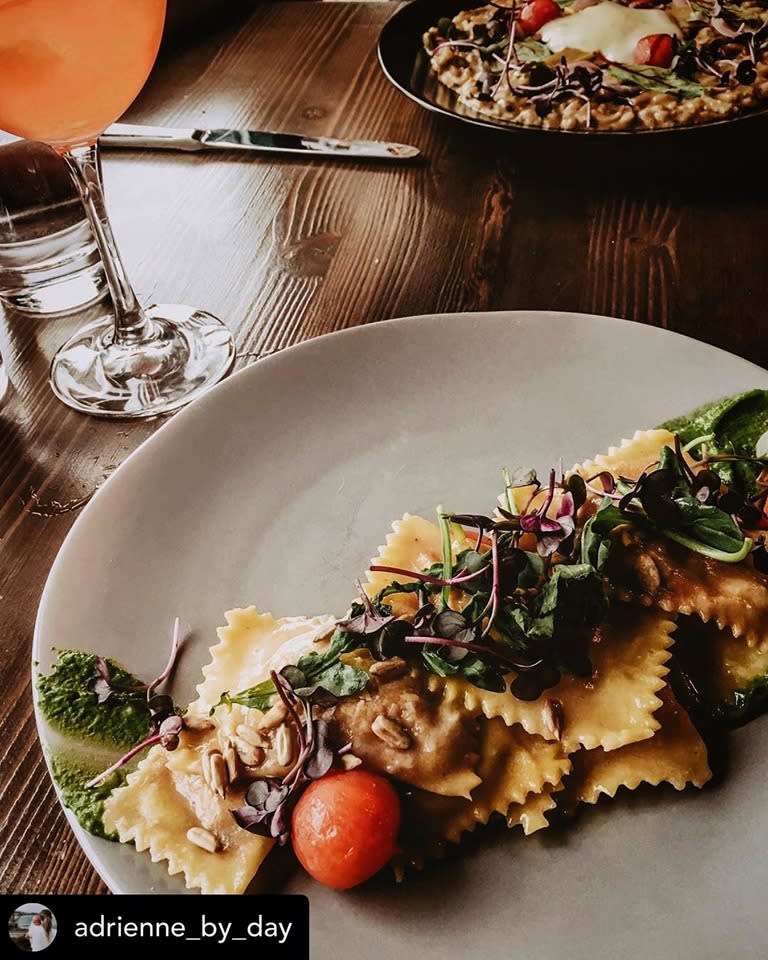 Photo via @kin_photography_
"Gusto" in Italian means "to taste," and there's no shortage of that at Bar Gusto. They specialize in Italian comfort food and serve up delicious favourites like seafood linguine, chicken pappardelle, and even a vegetarian risotto. For a fun dinner option, try their 5 Course Menu option, served family style. 
Chianti Cafe & Restaurant - 102 Idylwyld Drive North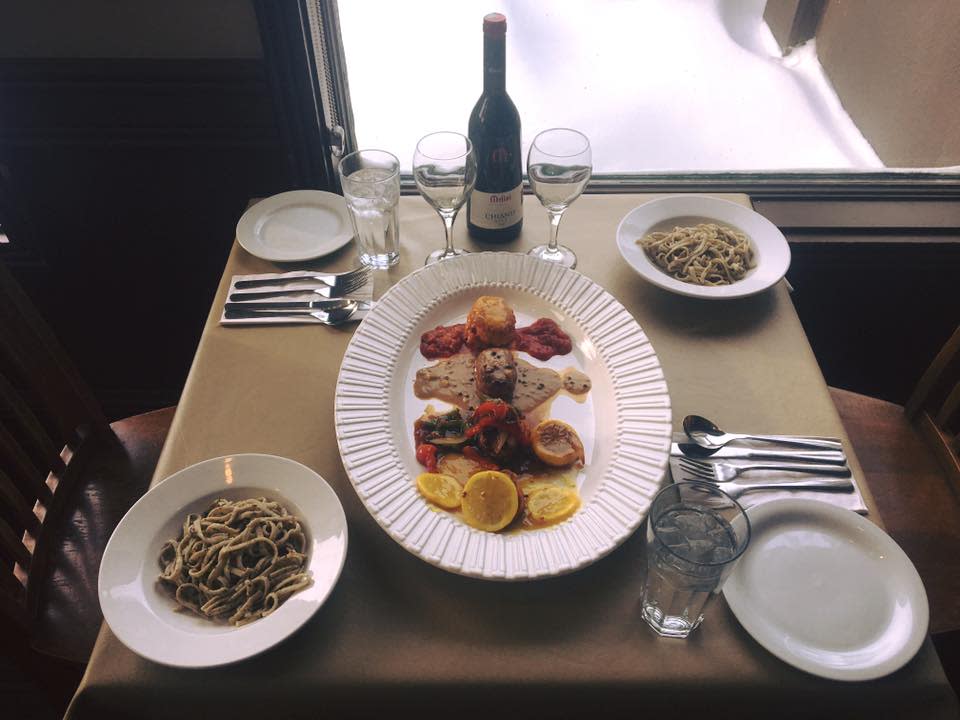 Photo via Chianti Cafe Saskatoon
Chianti has a variety of flavours and types of penne, fettuccine, spaghetti, linguine, and more! Try one of their baked pastas like the cannelloni, or their veal tortellini. They even have gluten-free pasta and for pasta anytime, Chianti is also on Skip the Dishes.
Manos Restaurant and Lounge - 1820 8th Street East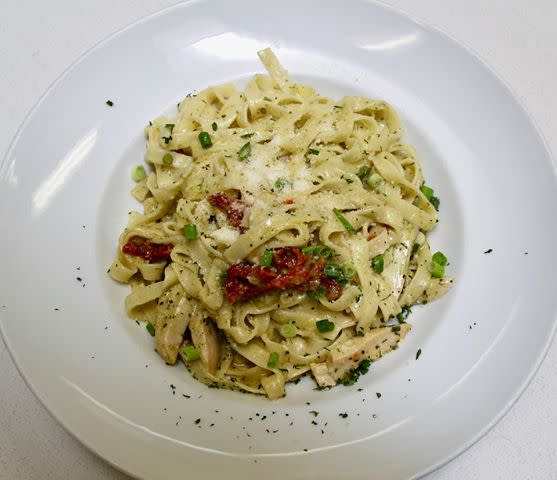 Photo via Manos
Manos does pasta for lunch or dinner, including options like their creamy chicken pesto pasta (pictured), and their pasta and caesar salad lunch combo. For dinner, try the smoked salmon and prawns pasta, or their baked lasagna. Some of their pastas can be done gluten-free too!