With the ketogenic diet gaining popularity, it's good to be in the know about where you can dine out in the city if you're following this low-carb lifestyle, or dining with someone who is. To get the inside scoop on which YXE restaurants do keto best, I asked Saskatoon's Keto Club on Facebook for their take. Many people reported that it's possible to craft keto dishes at a number of places if you ask for accommodations, or sub sides like fries or mashed potatoes for a salad. Here are some of Saskatoon's best local places to enjoy a meal that's keto.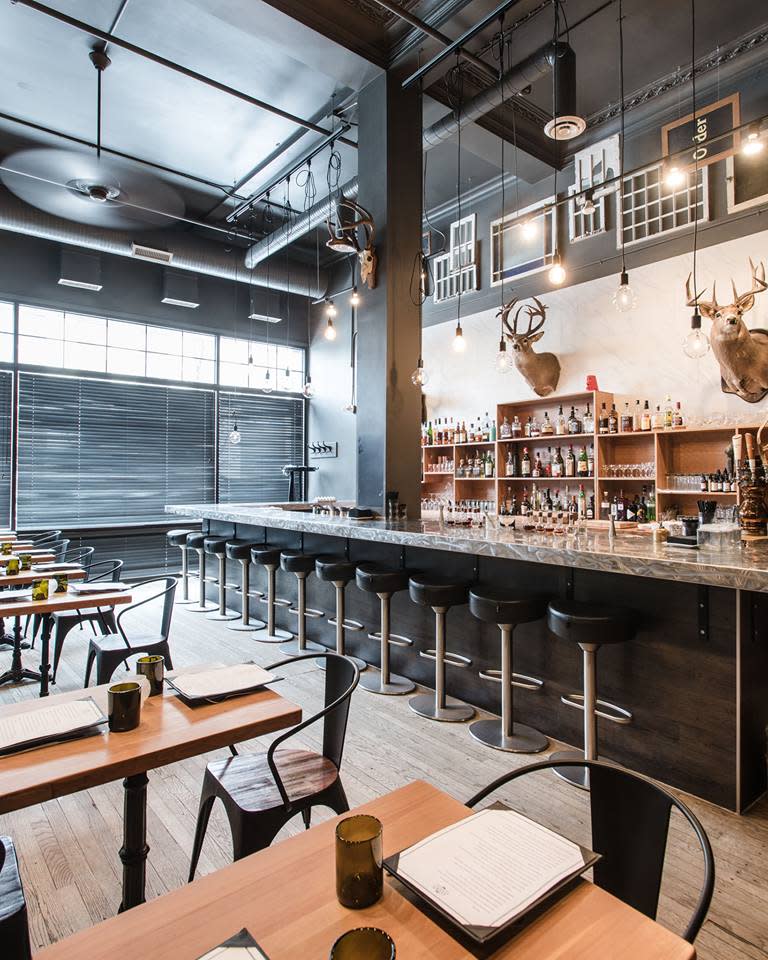 Photo via Ayden Kitchen & Bar / Bob Deuscher
Ayden's has deliciously unique and local eats, created by Saskatoon's Top Chef Canada winner Dale Mackay. Their entree menu is simple but elegant, with dishes centered around meaty mains — like cornish hen, lamb, pork, beef and fish. For sharing options, try the sausage platter or charcuterie board (pictured in article cover photo, credit to Bob Deuscher).
Photo via Prairie Ink / @simonworobec
Prairie Ink's entrees like the grilled trout and prawns, or steak and prawns, make for a delicious meal with a side salad. Try any of their sandwiches or burgers in a lettuce wrap, or for a light lunch, add protein like grilled chicken breast or trout to one of their salads.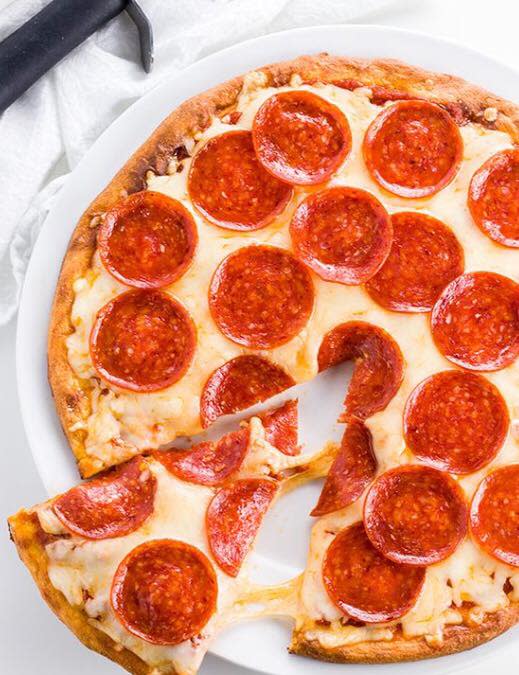 Photo via Black Pepper Pizza
Black Pepper Pizza has a specifically keto crust, meaning you can still enjoy pizza on keto! Their crust recipe is made with almond powder, eggs, mozzarella cheese and cream cheese, and you can find them on Skip the Dishes too for delivery.
Photo via Park Cafe & Diner
This adorable retro diner located in the hear of Riversdale serves up hearty breakfast, brunch and lunch options, including a build-your-own-omelette option. Add a side of bacon, ham, tomatoes, and more, or try one of their burgers or sandwiches as a lettuce wrap.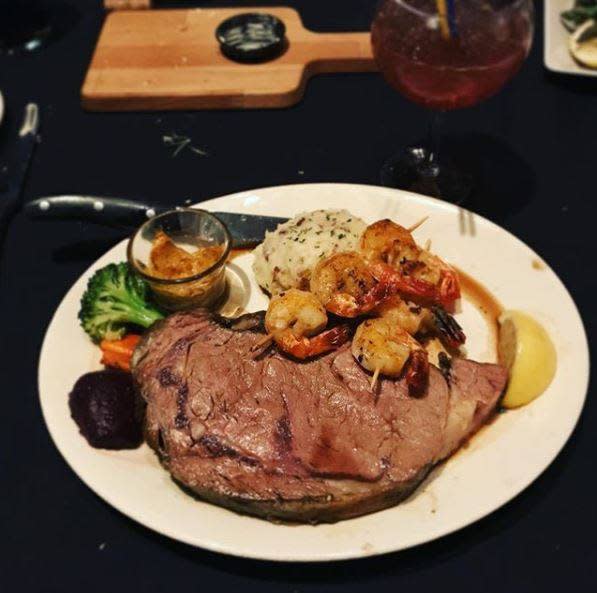 Photo via The Granary
For a fancy dinner out, the Granary has some of the city's best steak, seafood and salad. They have many meat options, and you can enjoy an entree with a substituted side salad or steamed vegetables, or add their salad wagon, where you can build your own salad. They also have a specifically keto chicken dish that appears regularly on their feature menu, complete with bacon, garlic and parmesan.
Carver's Steakhouse - 612 Spadina Crescent East (in Sheraton Cavalier Hotel)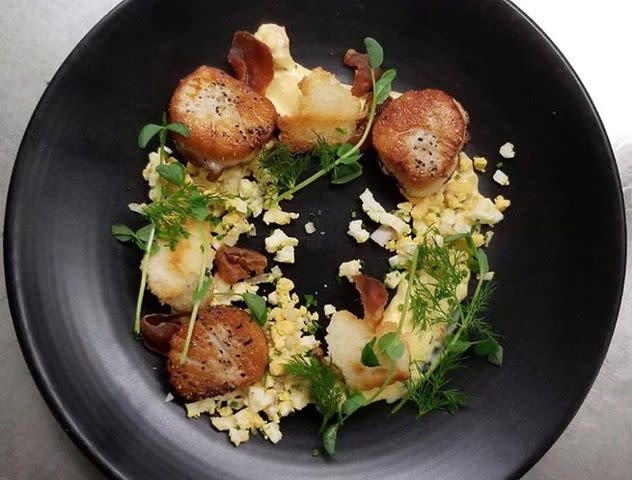 Photo via Carver's / Younes Skouta
Carver's is a great location for a dinner date or a celebration meal with their gourmet options. For starters, Carver's has amazing appetizers including mussels, sea scallops, tiger prawns and oysters. Follow with a mouth-watering main including one of their succulent steak options or a unique dish like wild boar tenderloin or Atlantic salmon. Choose a keto side like one of their salads, lemon grilled asparagus or butter mushrooms.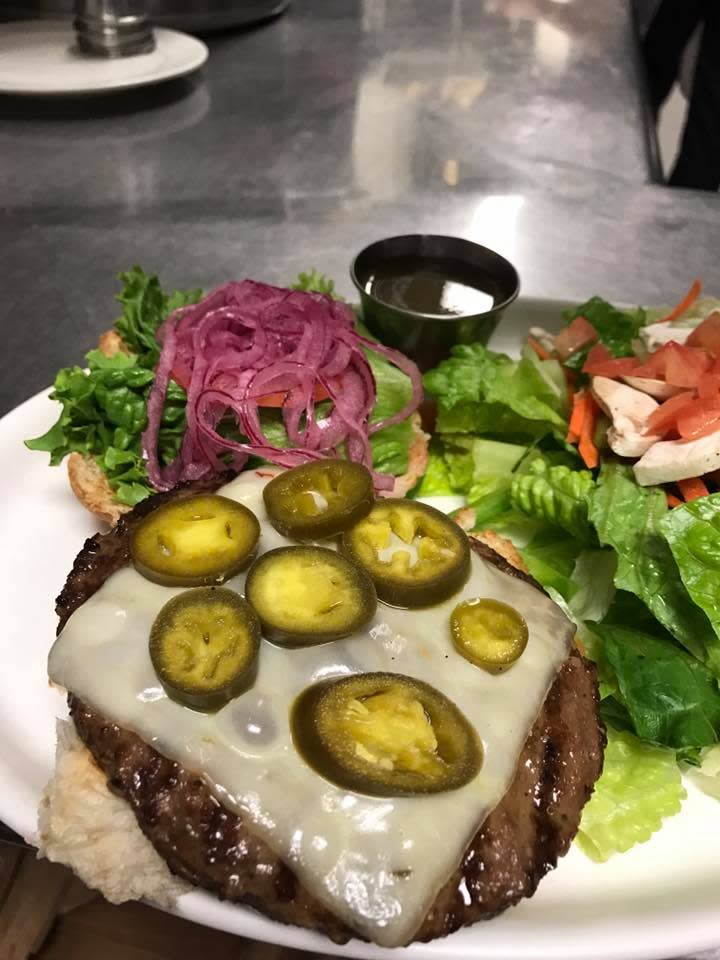 Photo via Jerry's
Try any of Jerry's artisan burgers, like the Big Smoke or Bacon Cheddar, in a lettuce wrap with a side salad. They also have some great bacon and egg breakfast choices, and their latest addition to the menu, protein bowls, can be made keto with minor modifications.
Honourable mentions
Saskatoon's Keto Club Facebook group members mentioned the following local places that are willing to make dietary accommodations: The Rook & Raven Pub, Pink Cadillac's Malt Shop and Lounge, Cut Casual Steak & Tap, and Three Treasures Tonics & Elixirs for Bulletproof Coffee, a drink consisting of brewed coffee and butter or coconut oil.