Arts and culture don't have to be synonymous with high society. Here in Saskatoon, there are plenty of opportunities to soak up the culture, appreciate art, delve into our heritage, and try our hands at an art project or two. Here are some of my favorites around town! 
Take a self-guided street art tour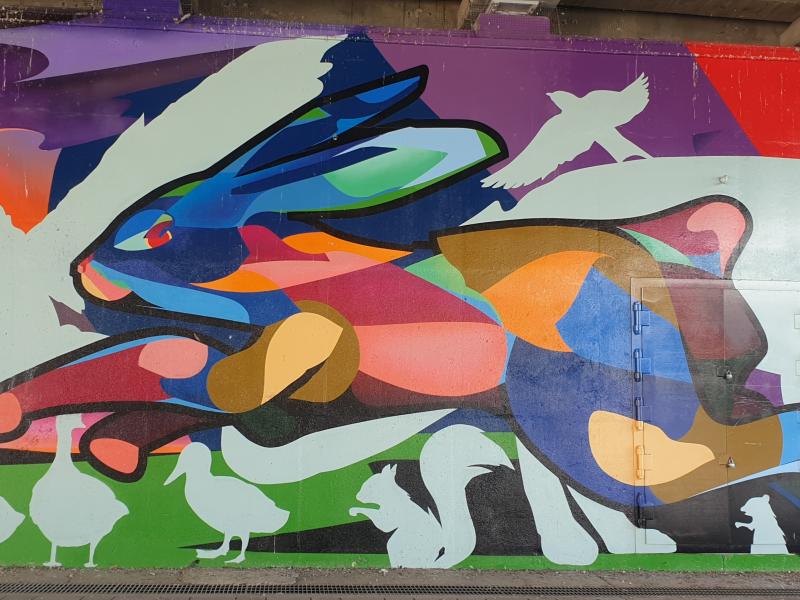 With the number of street art installations and murals dotting the city, the streets of Saskatoon double as an open-air art gallery. Wander through the downtown core to admire large-scale works featuring art by Métis artist Wizwon on Second Avenue next to Marhaba restaurant and another across the street of Chief Wolfrobe to name a couple. 
The parking lot next to the restaurant CUT features a Saskatoon mural that brings back memories of vintage postcards. Over at River Landing, Josh Jacobson has left his mark through a colourful mural under the bridge he's dubbed Inner City with spot depictions of well-known monuments and wildlife that also call this city home.  
Discover the historical buildings at the University of Saskatchewan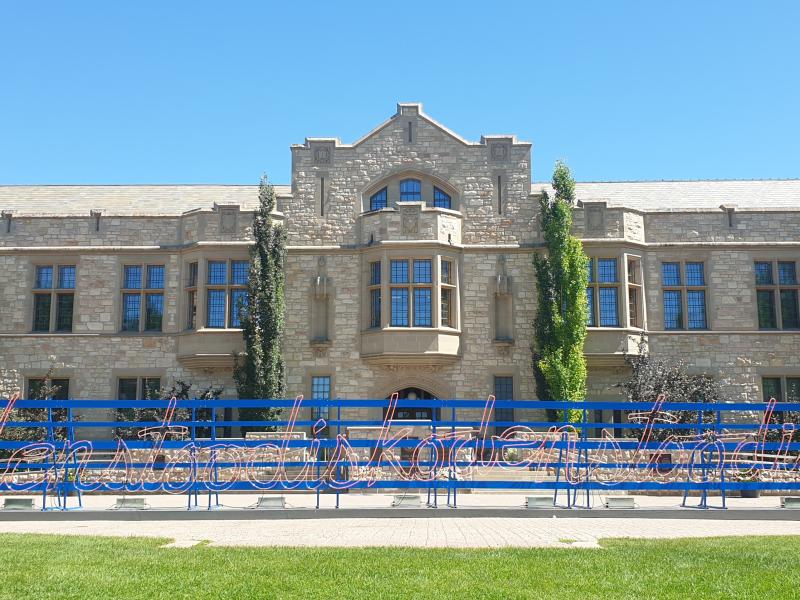 University of Saskatchewan's two-level College Art Gallery I and II features rotating contemporary art exhibits year-round. And tucked inside the Peter MacKinnon Building, which also warrants a visit in its own right as it is a National Historic Site, showcases the Museum of Antiquities featuring both replica and original artifacts from the Middle Ages. 
Explore Ukrainian heritage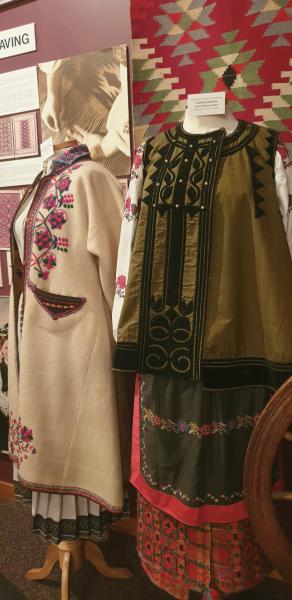 With admission by donation, visitors at the Ukrainian Museum of Canada are welcome to step inside the museum's galleries to explore and learn more about Ukrainian culture. The main gallery features cultural, religious, and historical artifacts that provide an overview of Ukrainian immigration to Canada. In the William Kurelek Special Collections Gallery, admire 12 original artworks from William Kurelek. The museum is now open on Saturdays for weekend visits. 
Delve into the history of Saskatoon on a walking tour
Organized by the Saskatoon Heritage Society and lead by historians, these monthly (June to September) summertime strolls delve into the history and historical sites of a particular neighbourhood, and last one to one-and-a-half hours. Tours include Nutana where participants learn about the original community and its residents while viewing some of the city's oldest buildings. Watch the Facebook page for upcoming free events. 
Wander in one of the city's best-kept secrets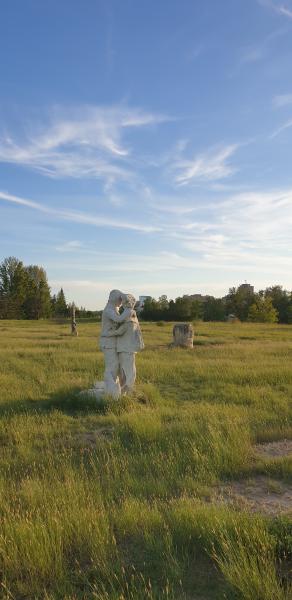 Founded in 1993 and located at the University of Saskatchewan next to the Diefenbaker Building and with views over the South Saskatchewan River, this sculpture garden remains somewhat of a hidden gem. These sculptures are made of various materials that rise up between the prairie grasses. And unlike art galleries where one is advised to look from a distance, visitors are free to wander amongst the sculptures.
Skip the admissions at Remai Modern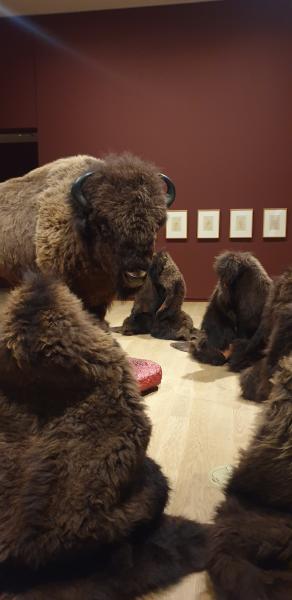 Six times per year, the Rawlco Radio Free Admission Program allows visitors to skip the admissions line at the Remai Modern and access the entire museum at no charge. The city's famed art gallery is also open by donation every Wednesday.
Get crafting with Something on Sundays 
Stop by the Remai Modern for Something on Sundays, an art program that allows visitors to drop in with no admission or registration required, for an art-making activity every Sunday from 1 - 4 p.m. Targeted for children and with a new craft each week, this is the perfect fall/ winter day option! 
There are so many ways you can embrace all the different types of art that this city has to offer so get out and explore!