And we're off! It's summer! It feels so good to be outside with friends and family enjoying the sunshine and the perks of living in a city like Saskatoon. In this blog, we're going to celebrate the iconic "Castle on the River", The Delta Bessborough by Marriott, and check out some of their exciting offerings.
Have you seen the domes?
If you've been walking along the Meewasin Valley Trails past the back of the Bessborough, you may have noticed some odd-looking domes erected around the patio area. Believe it or not, these are dining domes! You can reserve a dome for up to 6 people and they are beautifully decorated by the local experts at RSVP. The domes' unique positions in the gardens provide the most beautiful views of the grounds and on further on to the river. Take advantage of the space in the gardens and enjoy some games!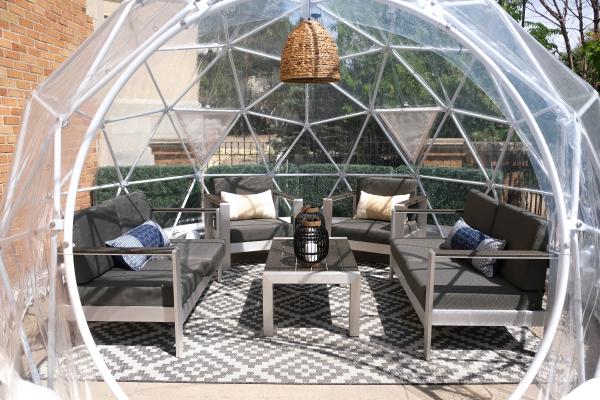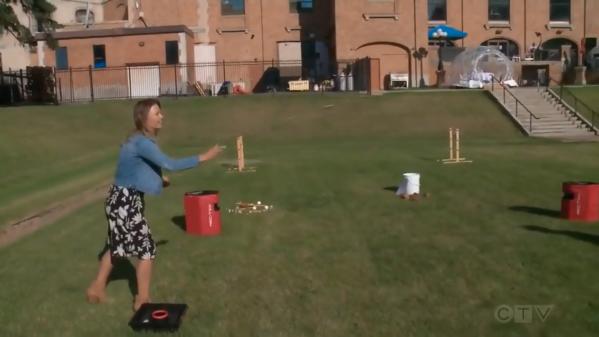 Delicious Fun!
Let's talk a bit about food, glorious food! Chef Paul Audet had created a very social, sharable appetizer menu using so much local flair. For example, the sourdough he uses to create the menu's pizza comes from a 20-year-old starter from Earth Bound Bakery. That's a real heritage starter! Also on offer is the amazing Mexican grilled corn, loaded kennebec fries, and goat cheese spinach dip. You will definitely have to go back to try the rest of the menu, it is so good!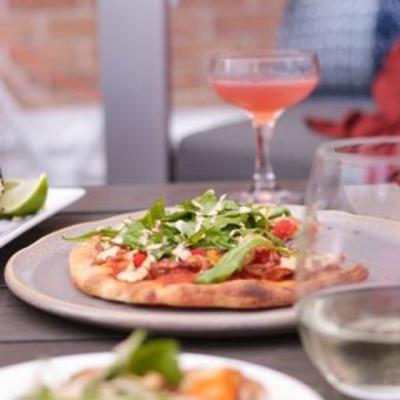 Summer at the Bess Package
You can experience all of this and more when you book the Summer at the Bess Package. Soak up summer at the Bess Gardens and relax on the patio surrounded by Saskatoon's castle on the river.

Here's what's included:
complimentary self-parking
$50 food and beverage credit - Book your Dining Dome through opentable.ca
late checkout based on availability.
Delta Hotels by Marriott Bessborough are excited to welcome everyone back to this glorious hotel to reconnect, while enjoying this beautiful city!