It is summer in Saskatoon and boy does summer go fast if you don't make time to enjoy it! Every summer I make myself a summer bucket list to make sure I don't go into fall with any regrets! This year I thought, why not share it with you! 
I could go on and on but I decided to cap this year's bucket list at 10 experiences!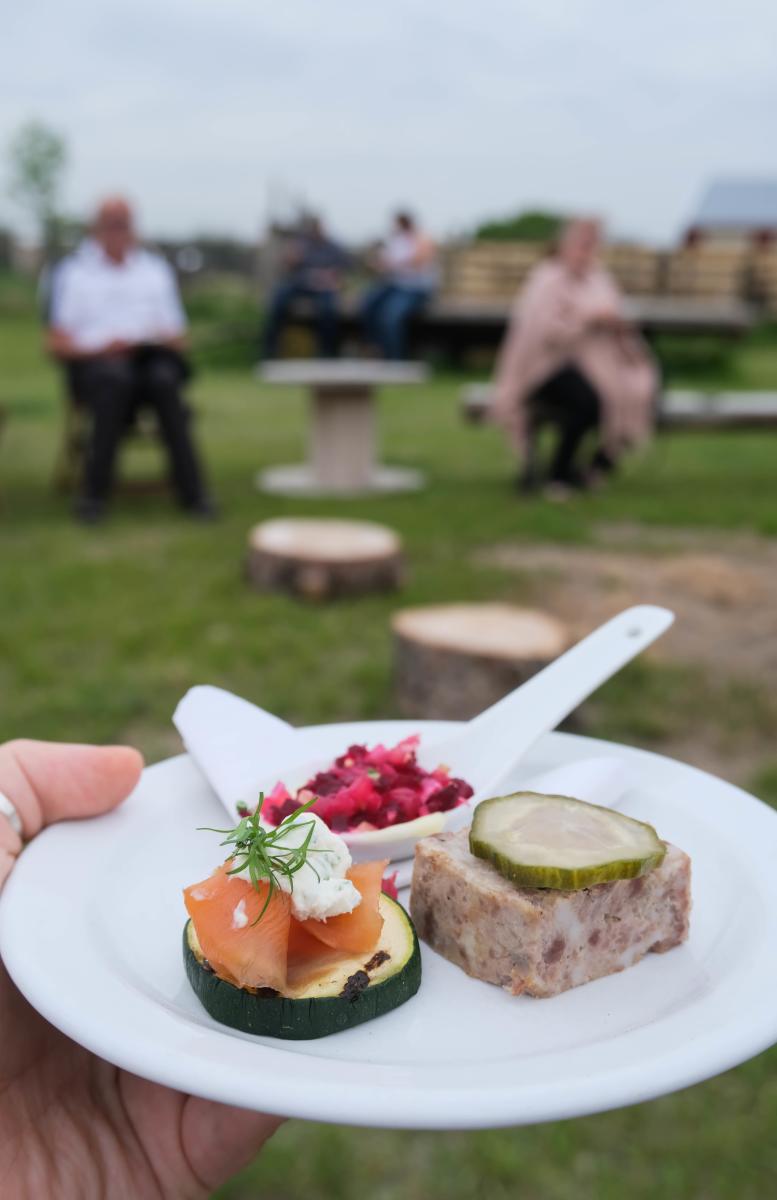 Odla hosts open-air dinners at their Farm, Farm One Forty. They consist of a coursed meal made of only plants and animals raised on the farm and a fire pit to socialize around after dinner. It is the perfect romantic Saskatchewan activity.  
New dates are being released throughout the summer so keep your eye on the events page.
If you are just visiting Saskatoon let this be the activity you do first. The Prairie Lily is a cruise down the South Saskatchewan River. Over the intercom, the captain shares some of Saskatoon's history and it is the perfect way to become acquainted or reacquainted with the city of Saskatoon.  My pro tip is to take an afternoon cruise for less of a crowd, although they will be ensuring safe social distancing measures are in place no matter what time you choose. 
Picture this; you're sitting on the hill at a flower farm, you're with great company, music is playing in the background, and you are sipping on award-winning gin. This could be your reality! Black Fox Farm and Distillery host a Gin and Tonic night on Wednesday and Friday nights.  Click here to book your table. 
4. Bike along the Meewasin Trail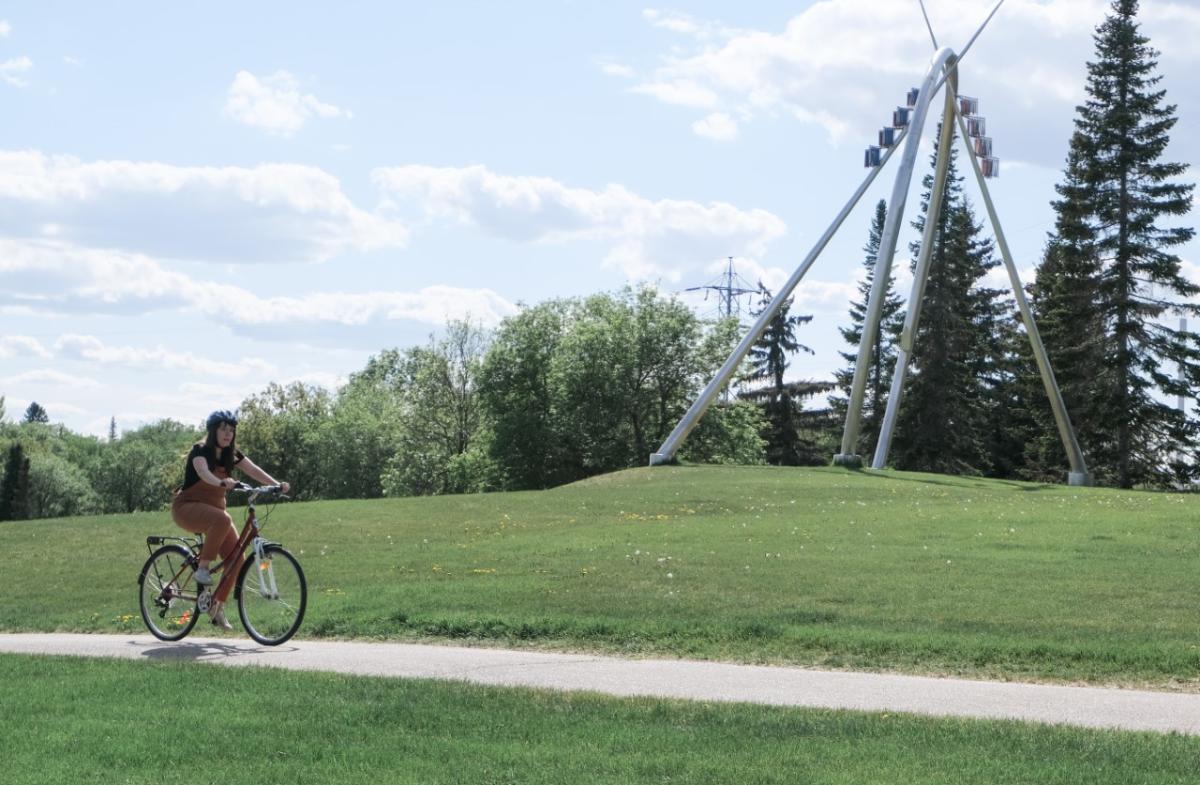 The Meewasin Trail is over 80 km long and runs along both sides of the South Saskatchewan River.  There are so many ways to enjoy the trails but I love biking them! Click here for a little video on biking the Meewasin Trails. 
Can you even say you enjoyed your Saskatoon summer without getting ice cream at this landmark?! This double-decker bus could be the perfect pit stop on your Meewasin Trail Bike ride!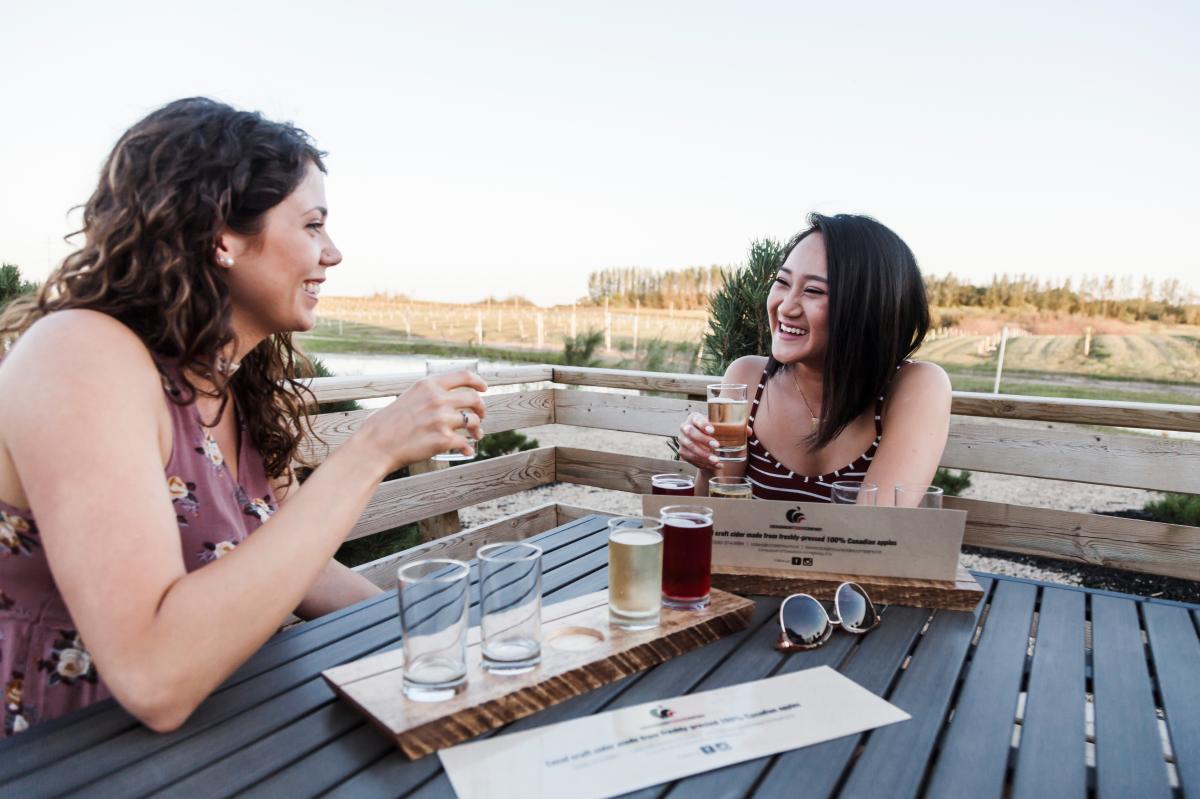 Photo Credit: Tourism Saskatoon
Saskatoon loves a patio and the patio out at Crossmount is a really special place.  It is so gorgeous and overlooks the trees that grow the apples that become the cider!   
Little Manitou Lake is a saltwater lake a little over an hour away from Saskatoon and is the perfect place to float a day away!  The saltwater makes you very buoyant. Grab a corn dog on the beach and soak up the sun! 
8. Host a local food backyard BBQ 
Invite your bubble over and feed them some delicious local food! Pick up burger buns from Night Oven, burger patties from Odla Market, a local beer, and treats for dessert from Citizen Café and Bakery.  Just gathering all the ingredients sounds fun to me! Actually, I think this could be a blog on its own! 
Champetre County is such a unique place! This summer they will be hosting several experiences!  Have a Stay-K-Tion or just go up for the day and get lost in the Lost Corral Maze. 
10. Paddle Board on the South Saskatchewan River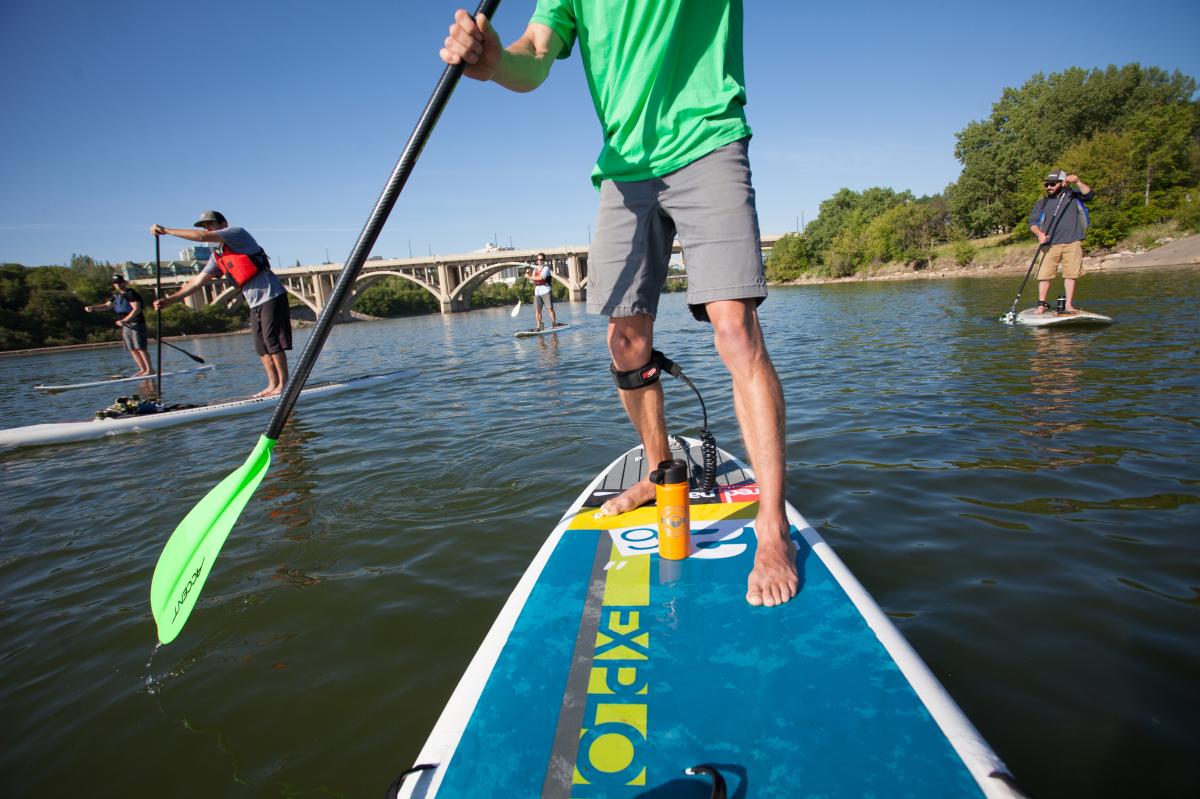 Photo credit: Tourism Saskatoon
To me, this is the best way to discover all the South Saskatchewan River has to offer! Rent a paddleboard from Escape Sports and start exploring. My favourite part is paddling under the bridges! 
What is on your Summer in Saskatoon bucket list?!