As someone who usually volunteers to drive the shooter cart at golf tournaments (mostly to not publicly humiliate myself), practicing my swing in preparation for this year's golf season in Saskatoon sounded like a very good idea.
My media team cohort Daniel and I counted down excitedly as we planned our day of practicing our drives and putts in preparation for getting out on some of the really great golf courses in and around Saskatoon this year.
Never one to miss a chance to dress the part, we started at the Ramada Golf Dome in our best golf gear. The Dome is Saskatchewan's only indoor full-flight golf dome that is climate controlled, complete with 37 indoor range stalls.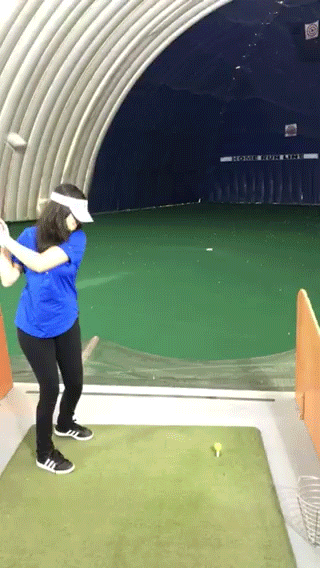 Daniel and I grabbed our clubs (which The Dome rents if you don't have your own), and headed to the upper level to start working on our drives. I only felt the need to yell 'fore' once, and really it was mostly because I was excited to sound like a true golfer. As we got into the swing of things (pun intended), my shots became longer and stronger, and my confidence grew.
Now that we felt good about our drives, we wanted to get putting. Two great places to practice when there is still snow on the ground, are Mar's Mini Golf and Market Mall Mini Golf.
We first headed to Mar's, where Marlene (the hot spot's namesake) greeted us. Mar's Mini Golf is a 3D glow-in-the-dark underwater pirate adventure, and the only place like it in the province.
Daniel and I loved the theme and had some fun with the pirate characters while practicing our putts, which turned out to be pretty good by the end of the 18th hole.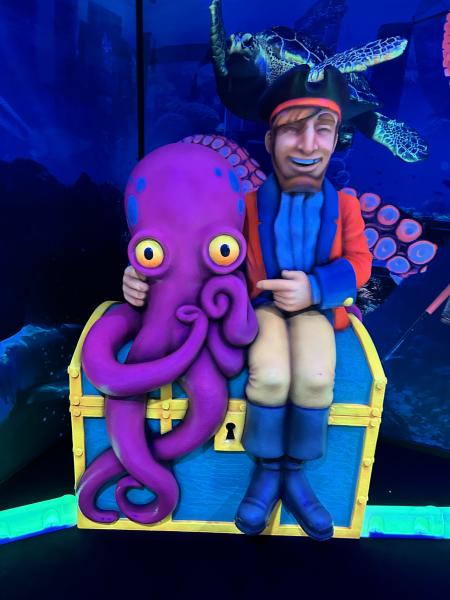 Then we were off to Market Mall Mini Golf to perfect our putts. The bright 18 hole mini golf course is styled after California's famous Pebble Beach, made even more authentic-feeling as it is surrounded by lush greens, tropical vegetation, a meandering stream and koi fish pond. I actually forgot that I was in the middle of a mall as we putted our way through the course.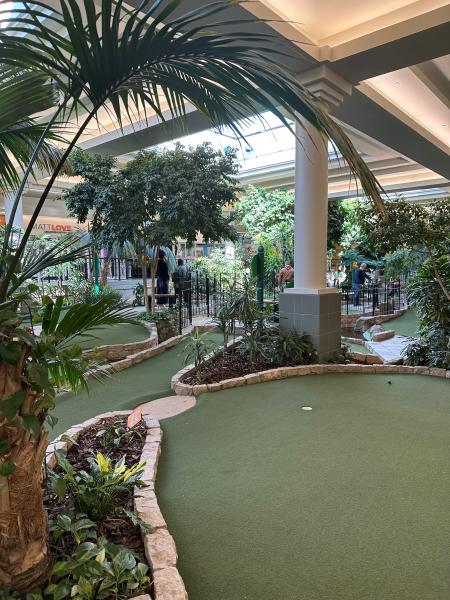 After a much more sporty work day than I've had in awhile (if I'm honest, maybe ever), I finally feel ready to get off of the shooter cart and onto the golf course.
***Now that spring has finally sprung in Saskatoon, check out one of these golf courses to get your swing on:
Holiday Park Golf Course, Wildwood Golf Course, Silverwood Golf Course, Dakota Dunes Golf Links, Moon Lake Golf & Country Club, Greenbryre Golf & Country Club, The Willows Golf & Country Club, The Legends Golf Club