If you're like me, you're often scrambling a few days before any gift-giving holiday. "What do I get my Mom for Mother's Day!?" has probably even escaped your lips in recent days. And I get it! May 8th is really coming up quickly and who couldn't use a few ideas for how to spoil that special mama?
I must say, I was way ahead of the game with my Mother's Day shopping this year. About a week ago I visited Winnipeg, where my family lives (mother included). Lucky Bastard Distillers is conveniently tucked inside the Saskatoon John G. Diefenbaker International Airport, so I often pop in for cute gifts for my family and friends on the way.
This time, my eyes fixed on a stunning copy of Only in Saskatchewan: Recipes and Stories from the Province's Best-Loved Eateries–a new cookbook by Naomi Hansen. Being born and raised in Saskatchewan but living in Manitoba, my mom's a sucker for Sask-local things, and it's most obvious with the food. Ottenbreits Meats in Grayson, Saskatchewan, my mom's hometown, is near and dear to my family's hearts (and stomachs) because of the "Grayson Sausage'', as we call it. In Particular, I've always loved the rice sausage and it's very clear to me why it's so famous around here. No joke, I'm literally wearing an Ottenbreits tee shirt right now!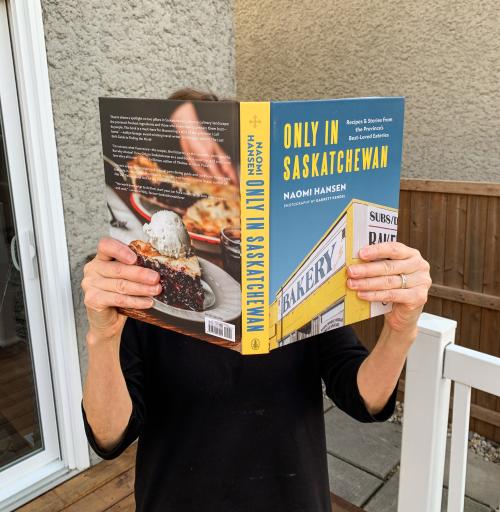 So I saw the book and flashed back to last year when my mom and I met in Regina to take part in an Influencer trip on behalf of Tourism Saskatoon, in collaboration with Tourism Regina. We got to be foodies for the weekend and savoured MANY meals.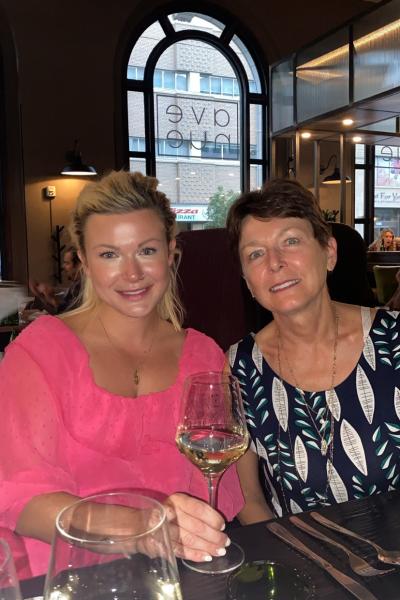 Avenue Restaurant & Bar in Regina, SK  Also featured in 'Only in Saskatchewan'.
This book stood out to me because it's stacked with stories and recipes from some of the province's best-loved restaurants and the chefs and families behind them. I knew instantly that it needed to be on my mom's bookshelf.
It's no secret that Saskatoon's culinary scene is top-notch, so you can imagine how interesting it is to binge this book and learn about some of the greats. And don't get me started on the photography. Garrett Kendel of King Rose Visuals shot all the images, and I dare you to flip through three pages and not be hungry. For example, I've had a very specific craving for Baba's Homemade Perogies ever since I thumbed through the book for the first time. The photography is unreal.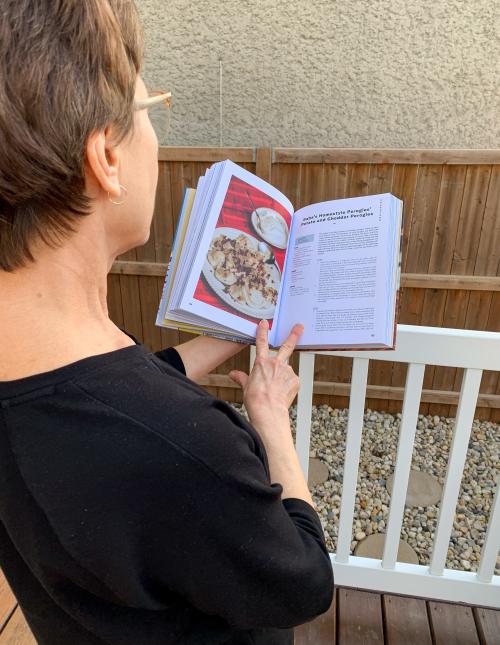 So anyway, my mom loved the early Mother's Day present, and I just know she's logging a new list of new restaurants to try the next time she comes #saskatooning.
Click here for all the locally owned businesses that currently carry Only in Saskatchewan, and make your foodie mom's Mother's Day dreams come true.
Since some of you will also want to take your food-loving mother out for brunch (not every mother enjoys spending time in the kitchen, I get it), so I got ya covered. Below are a few tasty options to ponder so you can wine and dine that special mama the way she deserves.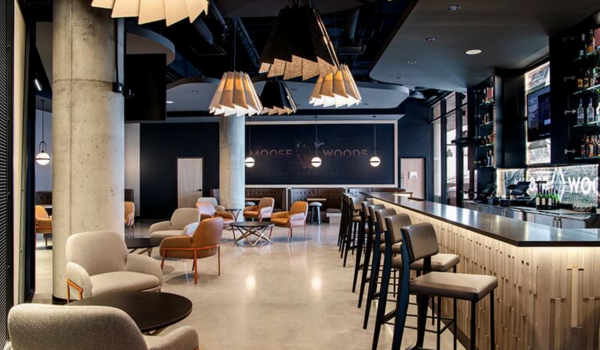 Photo credit Dakota Dunes Resort
Mother's Day spent in the Dakota Dunes banquet room for Mother's Day Mimosas & Brunch, is a day spent indulging. Enjoy favourite brunch selections and a chocolate fountain!
Experience a background musical performance, as well as an Indigenous Artisan Market to do some shopping for mom!
• Mother's Day Mimosas & Brunch
• Sunday, May 8, 2022 | 9 a.m. - 3 p.m.
• $6 mimosas, $28 mimosa pitchers
For reservations, call: (306) 668-1888
Delta Bessborough
The iconic 'castle on the river is arguably the most regal way to spend Mother's Day. The Bess' Mother's Day Brunch Buffet is only $50 per guest, and it includes one beverage each. Cheers to that!
Call (306) 683-6905 to reserve your table!
The Berry Barn
Mother's Day brunch or supper at The Berry Barn. How cute does that sound?
• Brunch Buffet 9 a.m. - 2 p.m.
• Supper Buffet 3-7 p.m.
And who's up for some plant shopping? The Berry Barn's amazing greenhouse should definitely be a part of your Mother's Day experience.
Make a reservation so you don't miss out: (306) 978-9797 ext 0.
Breads, fruits, cheeses… does anything scream Mother's Day Brunch more than that? Calories is a longstanding favourite in the Saskatoon culinary scene for a reason, so you really can't go wrong with this option. Soak up your #SundayMomday with fine cuisine, and maybe a mimosa or two!
For reservations, head to www.caloriesrestaurant.ca
Shift Restaurant in the Remai Modern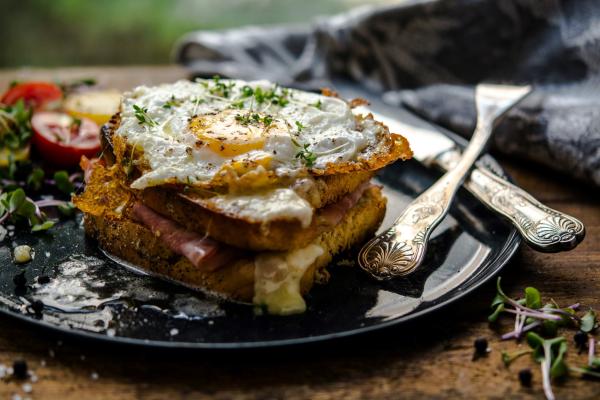 Photo credit Shift Restaurant
Shift Restaurant is known for its decadent brunches, so it's no shocker they're hosting a Mother's Day Brunch!
From 10 a.m. - to 4 p.m. on Sunday, May 8th, savour a chef-inspired brunch and an unbeatable Saskatoon view.
Book your table here: https://www.shiftrestaurant.com/news/mothers-day-brunch/
Hopefully, this has helped narrow down your Mother's Day plans for that food-loving mom of yours!