As someone who enjoys their alone time, I figured I had pretty much rounded the bases on everything that could be done solo. I've gone to movies alone, on trips, had long crying jags in the tub, but one thing I've always avoided was dining alone. No matter how hungry I've been I've always dragged someone else to come along and join me. Call it a companion, or call it a social crutch, I was willing to give them up for the sake of going #Saskatooning solo.
If you're looking to try dining out alone or will be visiting Saskatoon companionless read on for where to go and what to do.
When in doubt – Sit it Out: Eating alone can be scary. Really scary. Something comes over you as your being seated alone that makes you feel as though you are under the microscope. Like you are a giant gawking thing that every person coupled or in a group is surveying with intensity. Don't worry. Resist the urge to sink into you seat (or dive into you phone). It's all in your head. If a large table makes you feel uncomfortable – I suggest pulling up a seat at a bar. Places like Congress, Sticks and Stones, and the kitschy approachable Park Café have great bar seating that feel like a perfect stranger might sidle up next to you at any moment.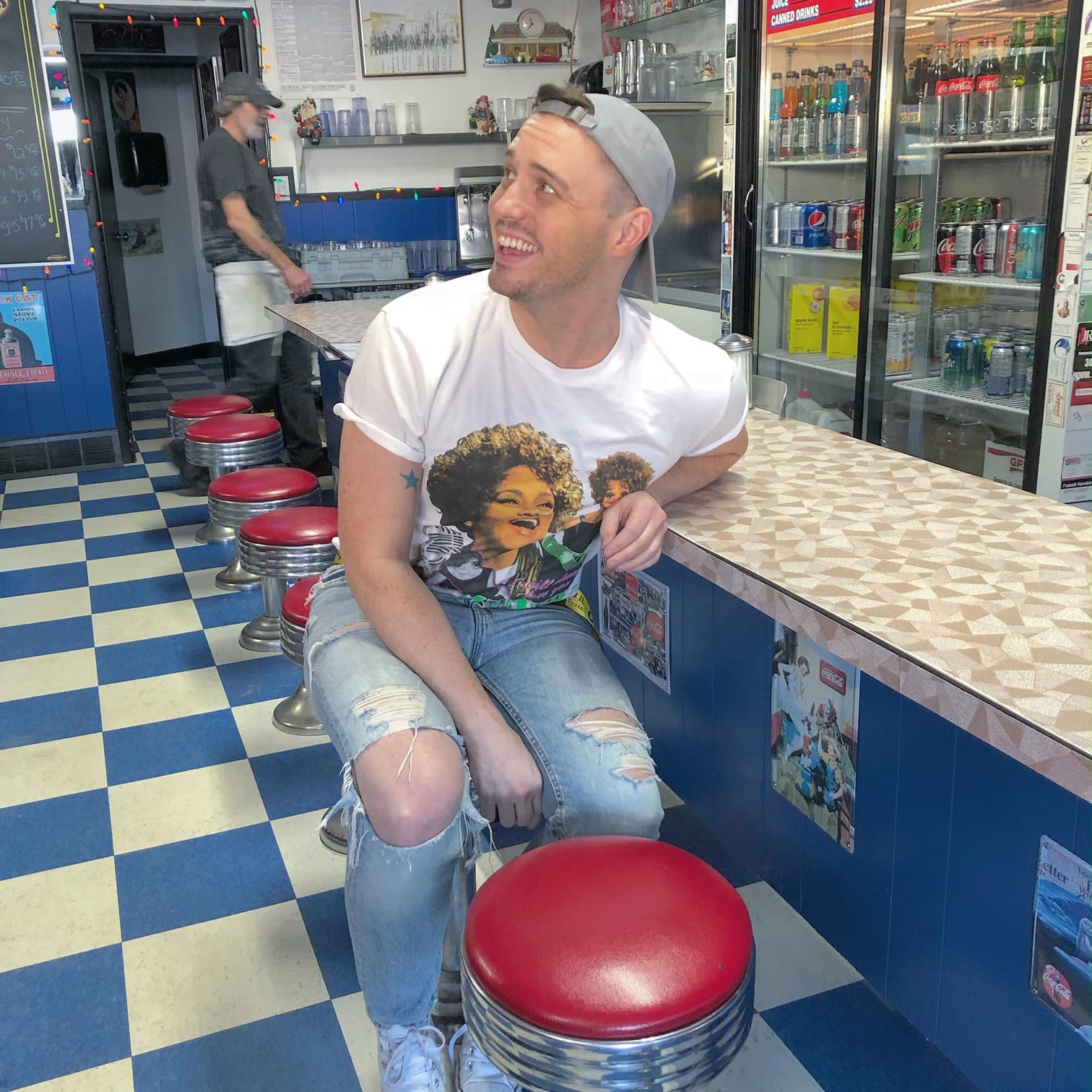 The author grins as he suppresses his social anxiety at The Park Cafe.  
Start with a cocktail: When I first tried dining out alone, I was apprehensive. I didn't want to commit to a whole evening with just myself as company, so I started with a cocktail to settle my nerves. Surprisingly, it did just the trick. I ordered one (okay, two) and felt classy and sophisticated and not like some sort of social pariah. Try ordering a beverage at Cohen's – like I did and then ask the waitress to take like 100 photos of yourself. Before you know it you'll be making the most of the time alone with yourself.
"Do you need a social lubricant if you aren't socializing?" the author ponders over a cocktail at Cohen's Beer Republic. 
Indulge yourself: You know how sometimes you go out for dinner and are craving something truly decadent but then your dinner companion orders a salad and you say "oh yeah, haha same." When you're dining alone, guess what? You can order what you want without any judgement. Order the lasagna at Taverna and order that second glass of wine – your treat!
Be Productive: There is something about occupying a social space solo that makes you think you must NEED to be there. You need a purpose. Which isn't necessarily true but having something to do can certainly ease your loneliness.  Coffee shops or bakeries like HomeQuarter or City Perks have nice secluded booths that make you feel nice and isolated and, dare I say it, productive? Bring a laptop, a book or catch up on your feed – why not? You can do anything you want.
https://www.instagram.com/p/Br8EmNMHD5a/