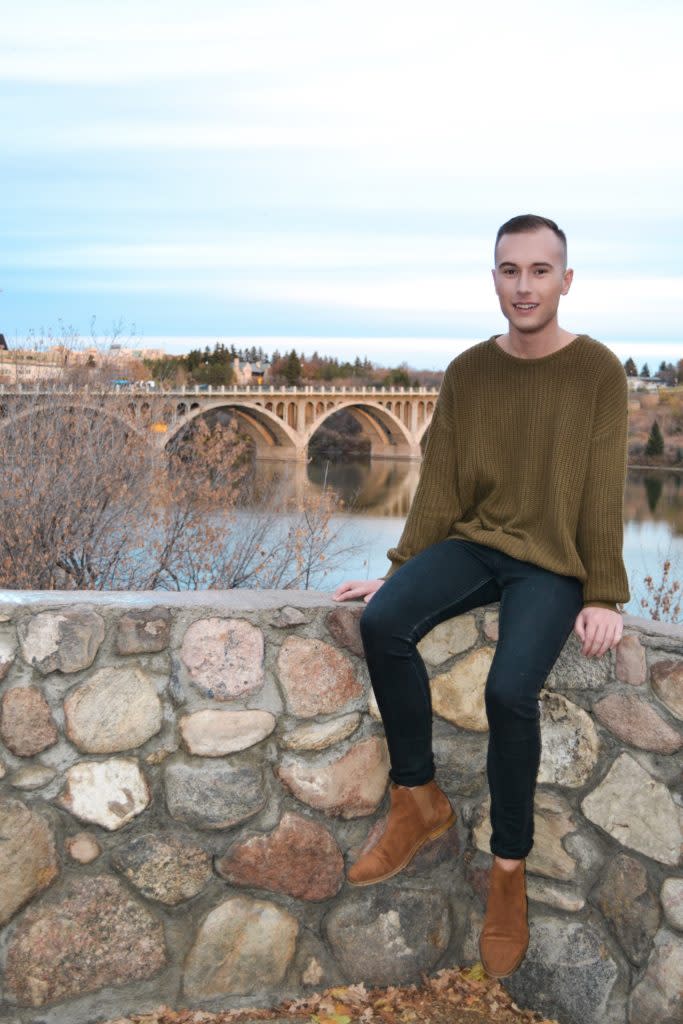 Saskatoon is a city with a unique identity. Culturally, geographically - there is no place like it. As such, its residents have had to adapt their style to suit the needs of living in an urban center while still contending with weather, and the places they need to go.  With the weather turning colder - it's important to be able to cultivate your Saskatoon Uniform. Whether you're dressing down or dressing up,  here are a few tips to help you navigate what to wear in the city of bridges.
What to wear for a casual outing...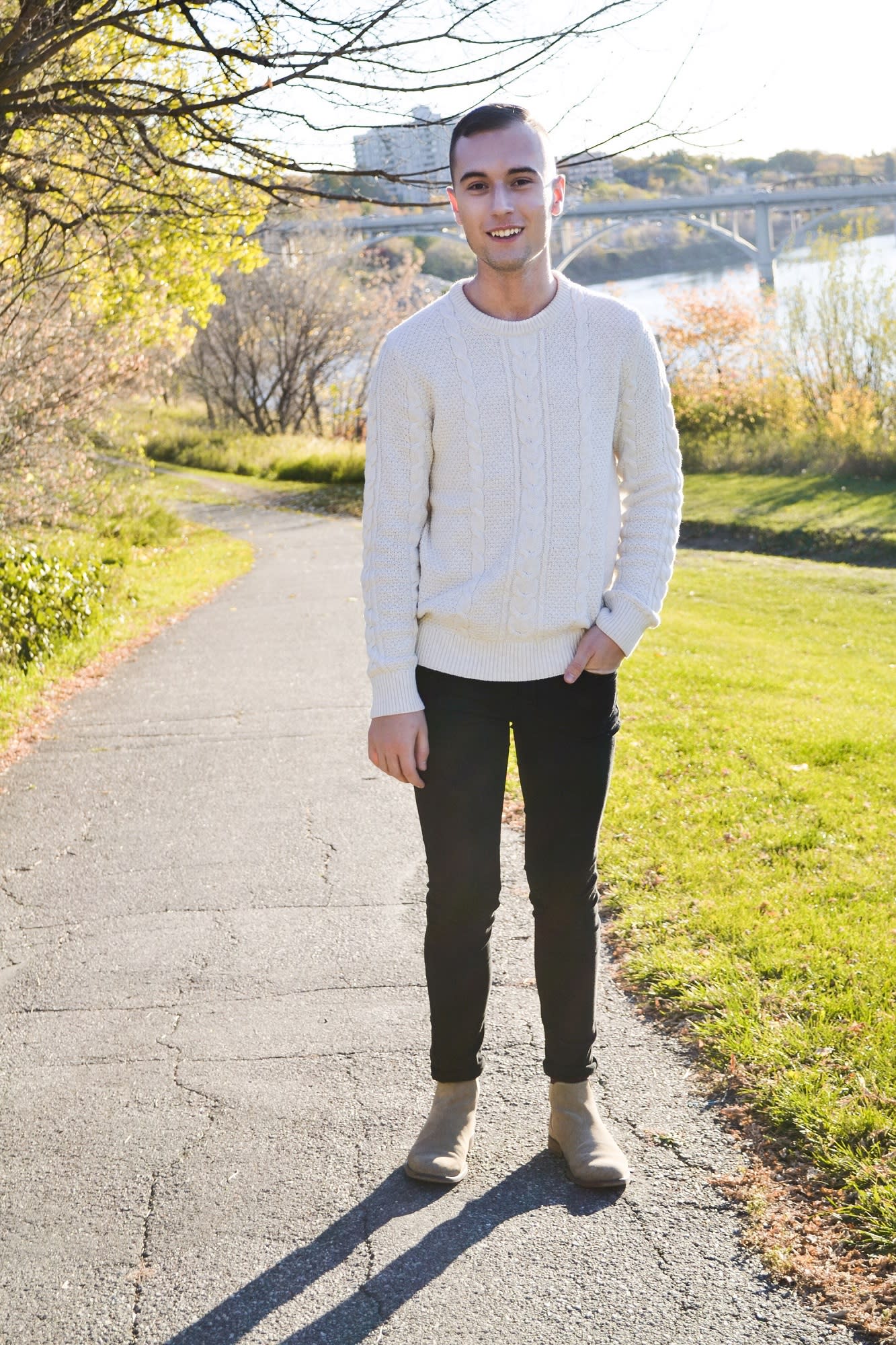 Cold mornings and warm afternoons have the word sweater written all over them. They call it sweater weather for a reason! Cable knit sweaters like this white one here are the perfect casual look for fall. I tend to wear darker items throughout fall and winter so adding a bright white sweater is a nice change.
Where to Wear this Look: 
Shopping on 2nd Ave with stops at Banjo Outpost and The Vinyl Exchange.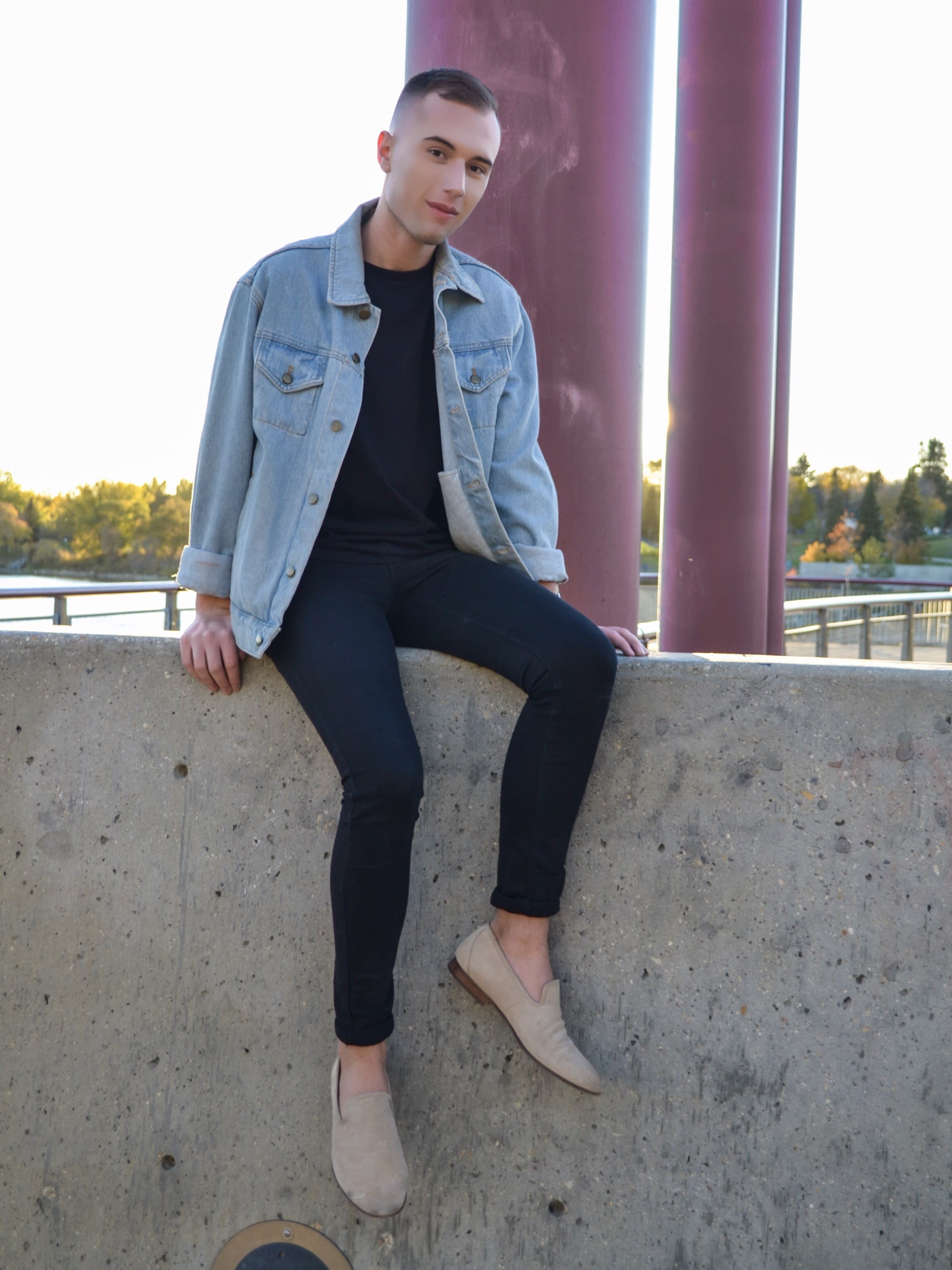 If sweaters aren't your thing, you can't go wrong with a denim jacket. It's a trend that never goes out of style and pretty much goes with everything. Here I'm just wearing a black t-shirt and black jeans but it's the jacket that makes the outfit. Super simple and ready for any casual outing. Feeling brave? Swap out the black jeans and go old school Canadiana and match your jeans to your jacket for a full Canadian Tuxedo.
Where to Wear this Look: 
Sunday morning walks down Broadway powered by a strong coffee at Museo immediately followed by a Calories brunch.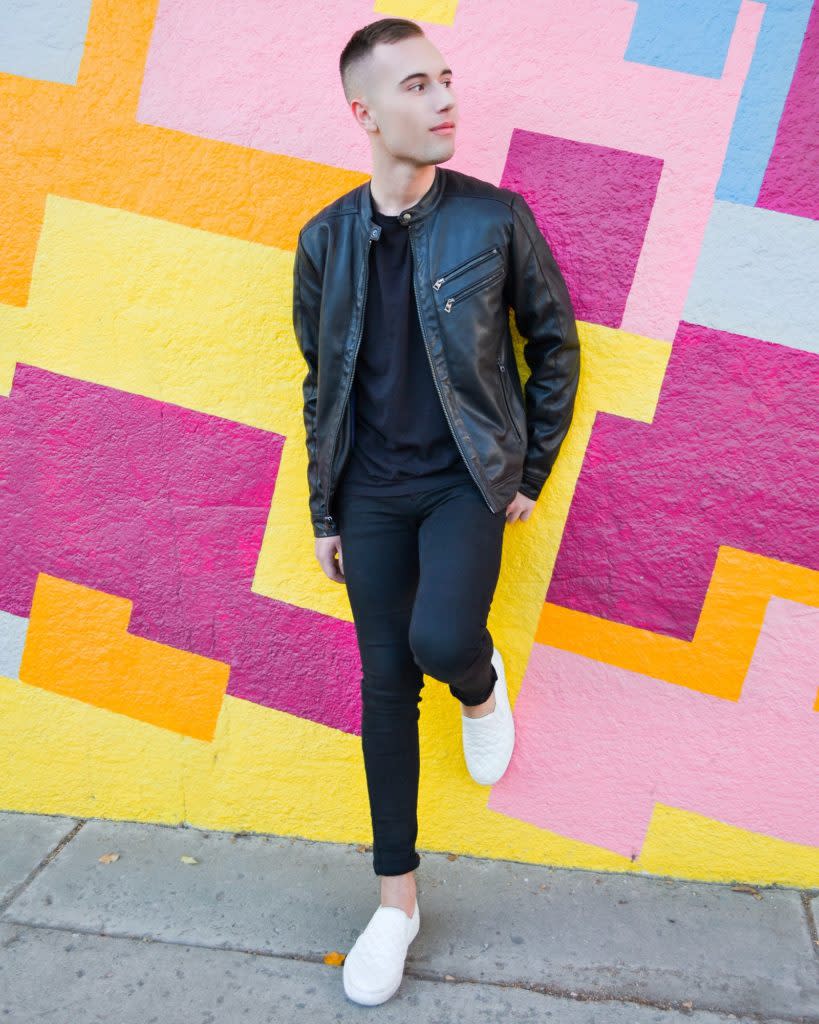 Casual can also be edgy. A leather jacket is my go-to look that goes from day to night effortlessly. This look can be put together in seconds without looking like you didn't try. The white runners also make the outfit pop, so you're not stuck in the "I only wear black" phase this fall and winter.
Where to Wear this Look:
Drift Vista Lounge before continuing on a cocktail tour with stops at 9 Mile Legacy and Flint.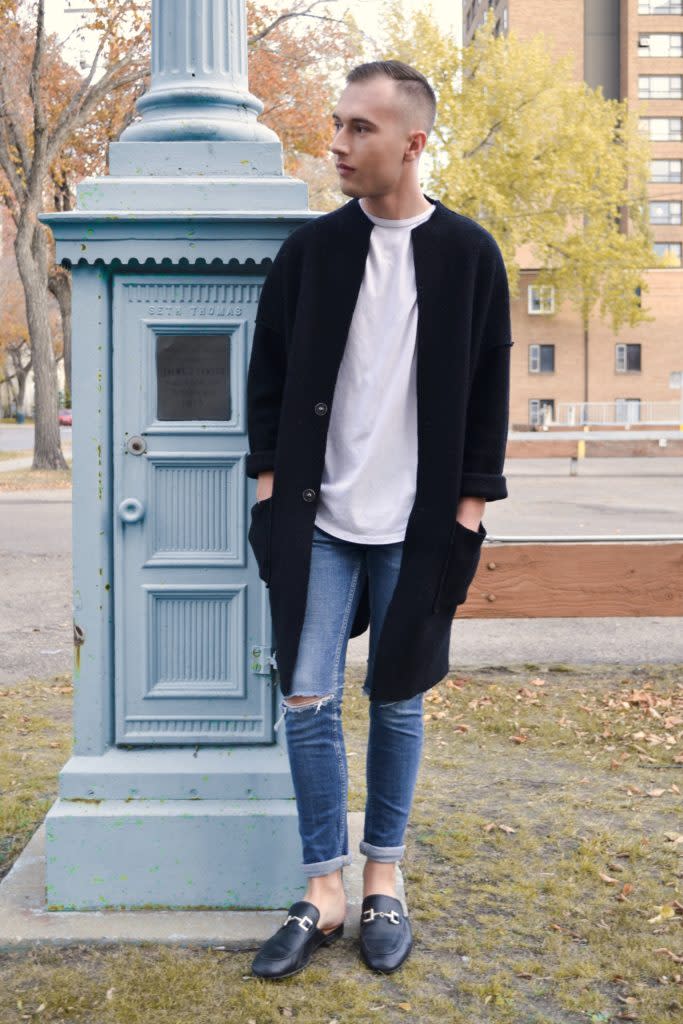 I am guilty of wearing black jeans more than I should so sometimes I like to switch it up. This outfit here is perfect for going out and about the city. Ripped jeans and a wool coat go hand in hand on any fall day. On this jacket, I have rolled the sleeves and to make it a little more casual to flow with the rest of the outfit. Mules are also all the rage so if you are all about being on trend be sure to pick up a pair. You just might have to swap them for boots if the snow sticks around.
Where to Wear This Look: 
Strolling through Riversdale, scoping out Hardpressed's newest stock accompanied by a juice from Thrive Juice.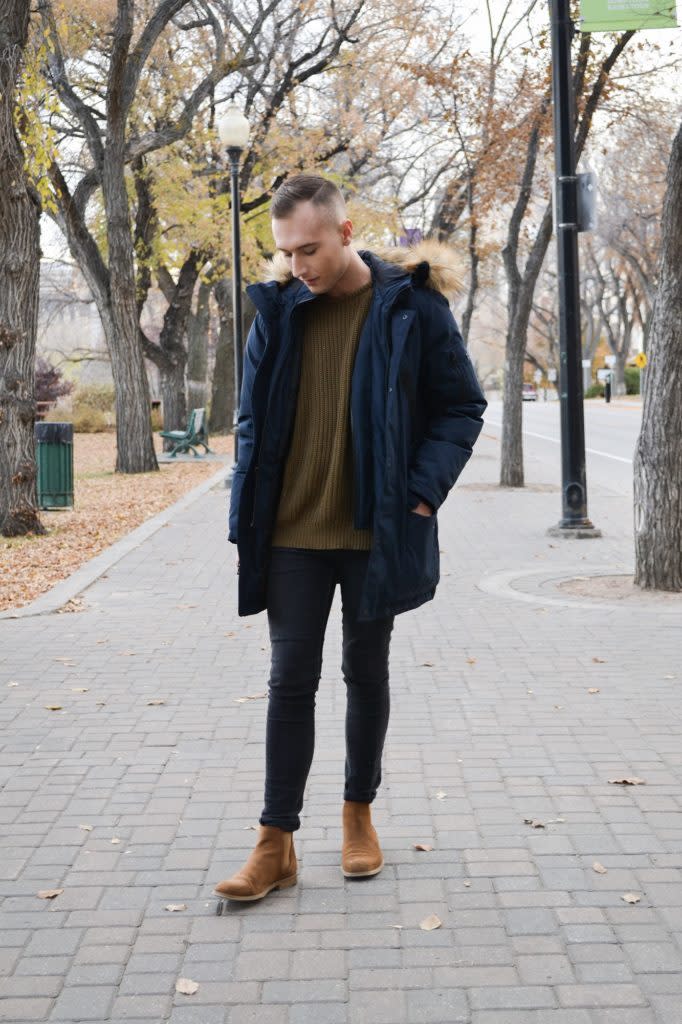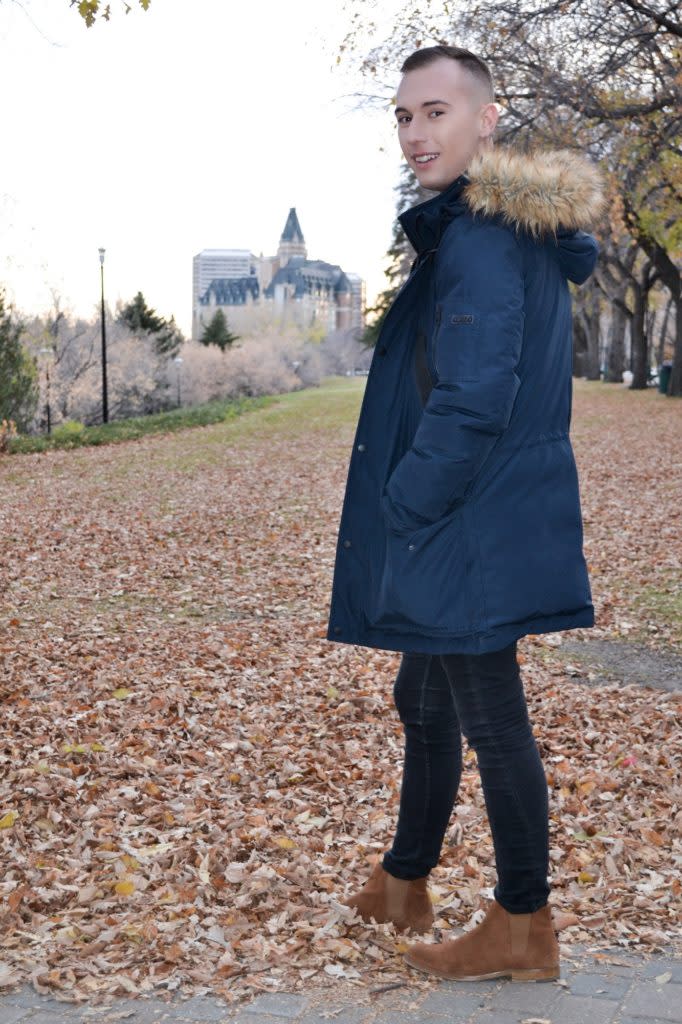 Along with fall comes some cold weather, which means jackets and boots. The Chelsea boot is a staple in my fall wardrobe. This pair, for example, is a brown suede that goes perfectly with its surroundings. They're super easy to dress up or down and typically come in tons of colours and fabrics. They can be worn on a night out with some dress pants or worn super casual with jeans. Looking good doesn't mean you have to be cold doing it. A parka jacket is an excellent way to keep in style and warm. This one I'm wearing has different layers that I can take out on warmer days and add back in when it gets a little cooler outside. The fur is also removable so you can have the option for a couple of looks.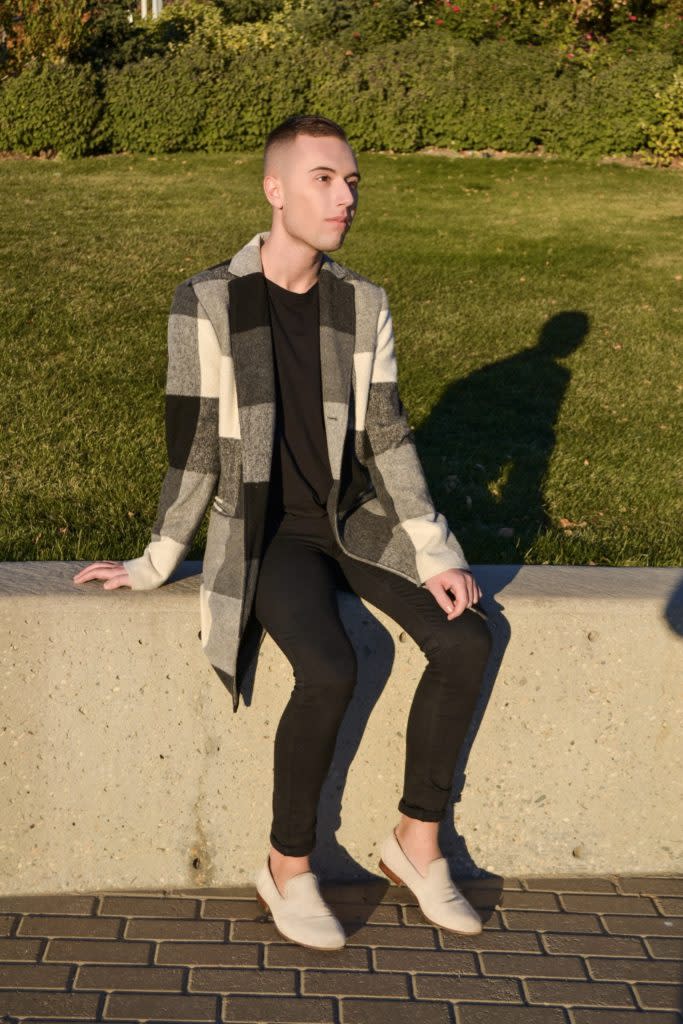 Fall is all about the jackets. Having a good statement jacket can easily make an outfit. Wool coats like this one are a simple way to add a lot to an outfit without having to put in a ton of effort.
Where to Wear This Look:
Walking the Meewasin Trail in the heart of the city or checking out Wanuskewin.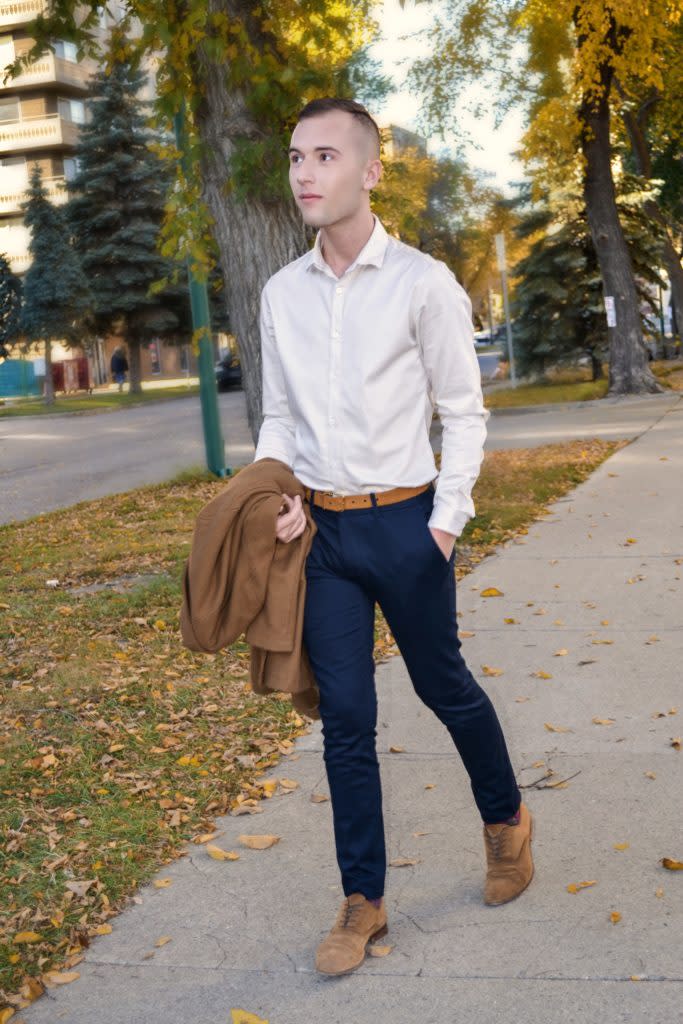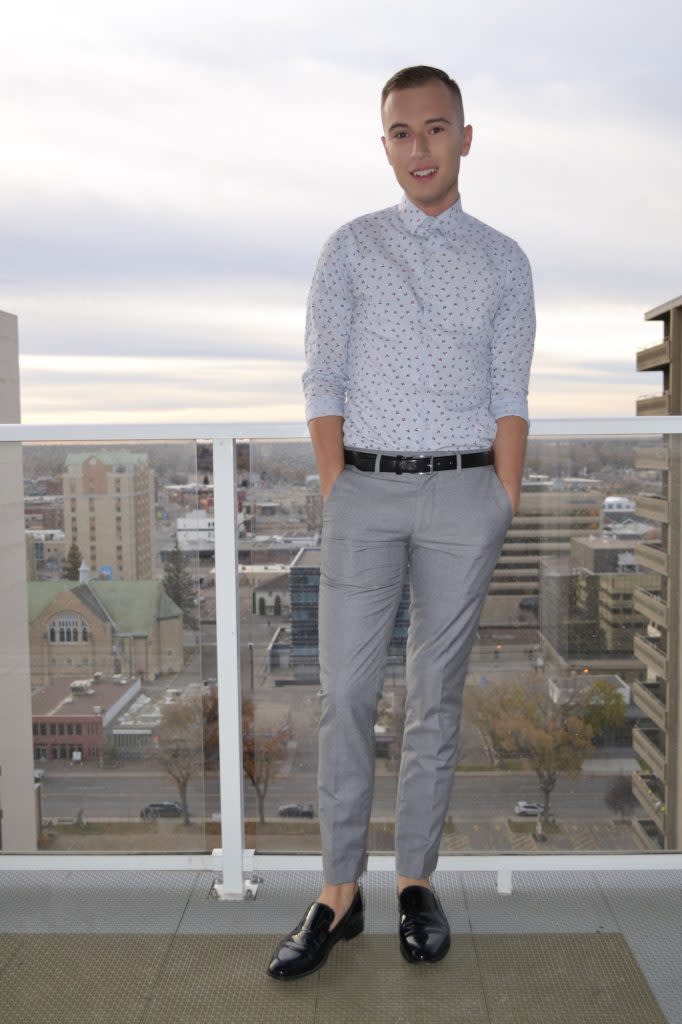 A dressy look can come off as a little intimidating, but it doesn't have to be. As long as your shoes match your belt, you typically can't go wrong.. These looks here can be worn all day running around and then brought into a night out super easy. One of falls most significant trends is suede, so I've subtly added it to the first outfit in my belt and shoes. You can pretty much do anything you want with the dress shirt in the first one I went for a simple look that was just one solid colour. In the second look, I've chosen a shirt with a small pattern, and added a patent shoe for a more fall/winter feel. For outfits like these, I tend to stick with more neutral colours because they are much easier to match together, which is essential for these types of looks.
Where to Wear this Look: 
A night out at the Persephone Theatre or a special occasion dinner at Little Grouse on the Prairie. 
In summary - How does one create a Saskatoon uniform?
Dress for the occasion
Reflect your True Style
Shop Local
Dress for the Weather
When in Doubt - wear a Bunnyhug!