Immerse yourself in the true essence of Saskatoon during the summer by indulging in the iconic Saskatoon Ex. This remarkable event offers a complete Saskatoon experience that is second to none. So much so that I thought what better way to enjoy the Saskatoon Ex than make a whole evening out of it by staying at the conveniently located Sandman Signature!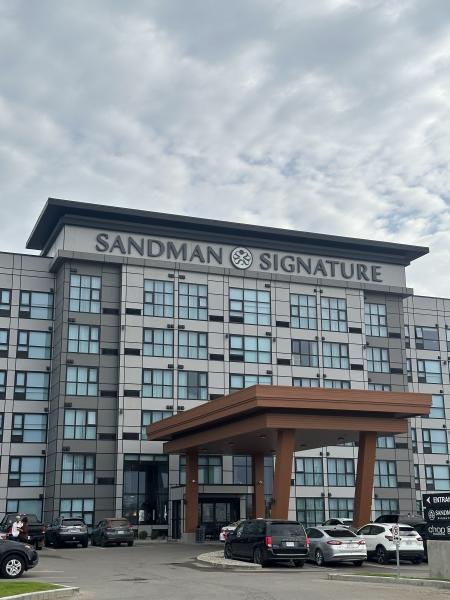 Just a quick 5-minute walk from the Saskatoon Ex/ Prairieland Park is the wonderful hotel Sandman Signature. This hotel has everything you need from a beautiful lobby, an indoor pool, and extremely comfortable beds, to two restaurants right beside it!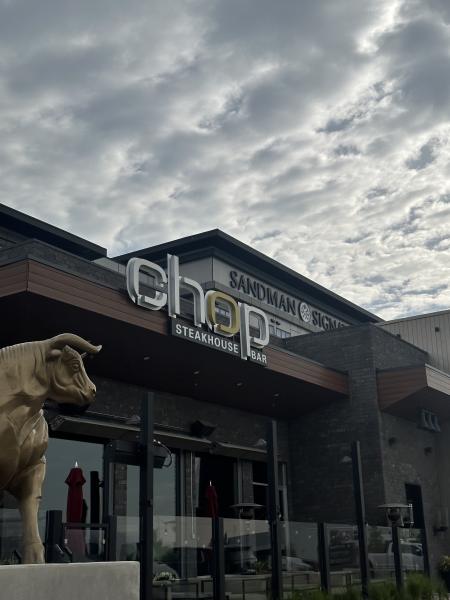 Once I booked my stay, I knew immediately I had to visit Chop Steakhouse & Bar, which is connected to the hotel. This is a fairly new restaurant that has been on my list to try out for a while, so I was very excited to finally make a visit.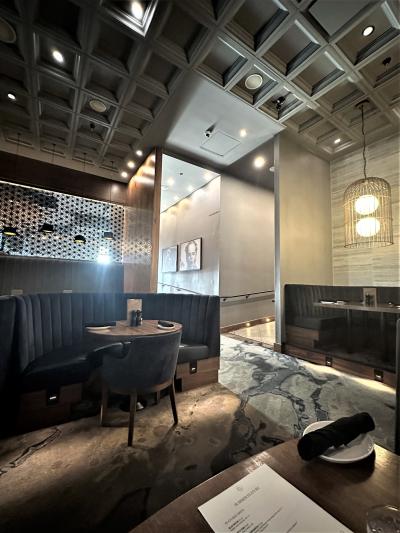 I was truly surprised by how suave of an atmosphere Chop was! Not only was the atmosphere very cool, but the food was also top-notch!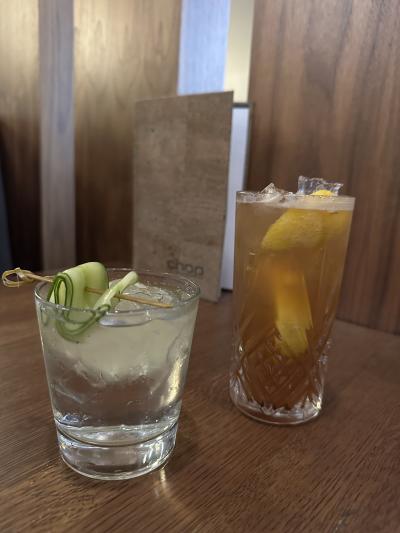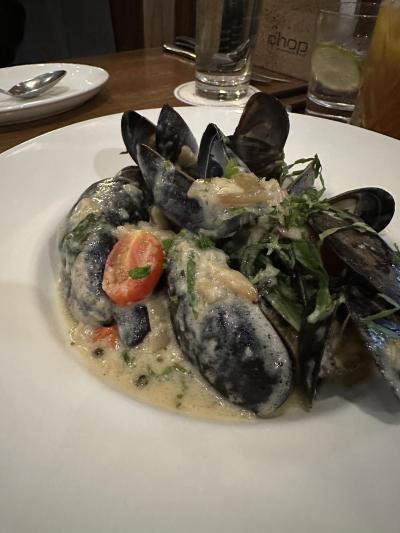 They had just released their summer menu items so we decided to try the steamed mussels with their community bread (with every order, they donate one meal to the local food bank) to dip our sauce in and you best believe we used all the bread cause that sauce was sooo good!
After our meal it was time to walk over to the Saskatoon Ex!. Hot tip: The Sandman Signature also offered parking for a fee for people not staying at the hotel.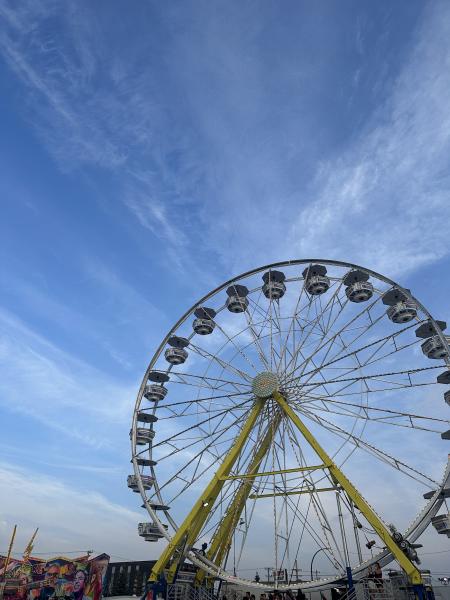 Our evening at The Ex was such a great time. The first thing I need to state is how much I appreciate the variety of things to do at the Saskatoon Ex! There really is something for everyone of all ages. When I think about the Saskatoon Ex my first thought is the rides, which don't get me wrong are so fun but there is so much more!
They amazing food trucks and iconic treats to try, they had a petting zoo for kids, so many fun games, and lots of entertainment including a hypnotist show that we caught the end of. I don't think I could ever have enough confidence to go up there myself, but it was sure entertaining from the audience's point of view!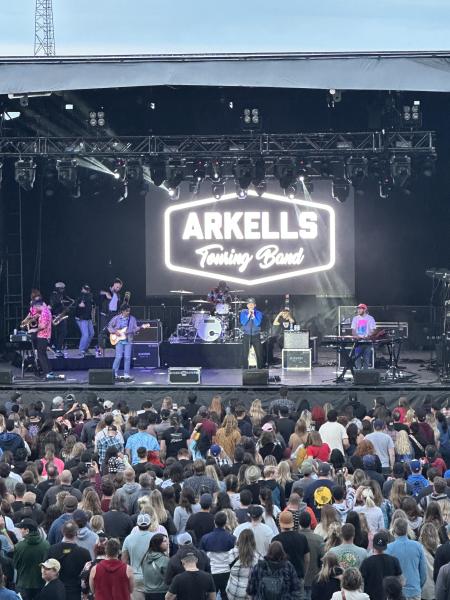 The main event I was most excited about was attending the Arkells later in the evening at the Sasktel Grandstand as a general admission ticket to the Saskatoon Ex grants you access to the Grandstand Show! Although I have lived in Saskatoon my whole life, I have yet to experience a Saskatoon Ex concert and I am now kicking myself for waiting this long! There are also fireworks every night at 11 pm but unfortunately, I was cold and didn't bring a sweater, so we decided to call it in early and headed back to the hotel.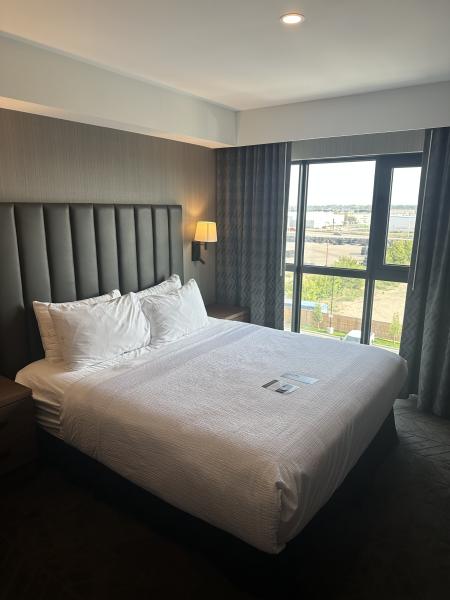 Not only was The Sandman Signature so handy being so close to the Saskatoon Ex but it was also one if not the most comfortable beds I have ever slept in at a hotel. and the pillows were so fluffy! It was truly the best way to end the night after all the walking and exploring.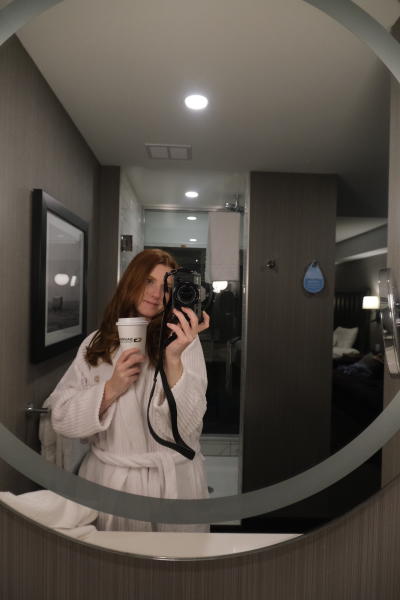 After good nights sleep it was time for breakfast! We were between the choice of Denny's which is also right beside the hotel or right across from it is The Western Development Museum which has the iconic Boomtown Café! We decided to head there!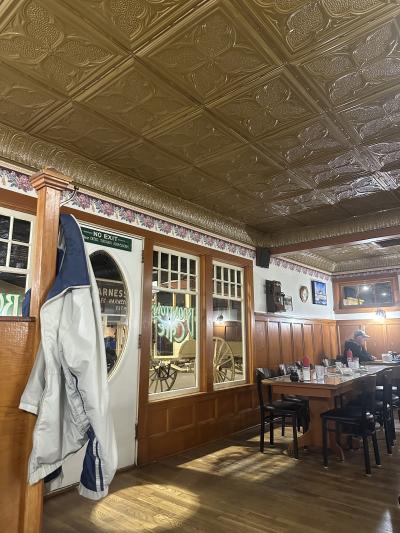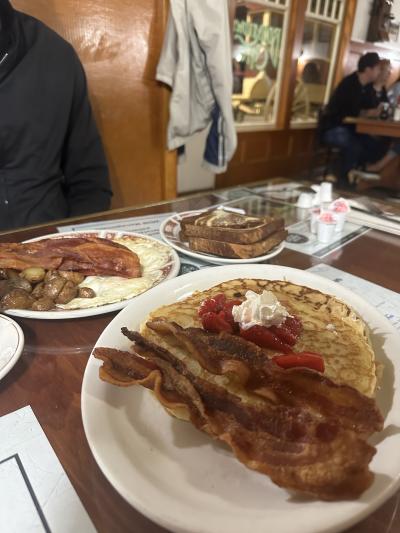 The Boomtown Café is the perfect option for those looking for a classic breakfast that doesn't break the bank and also if you are into antique decorations. It is such a cozy and comfortable vibe and was a great way to end our stay!
I hope this blog inspires you to stay at the Sandman Signature for the next fun event that Prairieland Park has to offer or just the next time you visit Saskatoon!